CES Sex Toy News and Sex Tech Brands
Intimate technologies, sex toy scandal, and sex robots at CES over the years.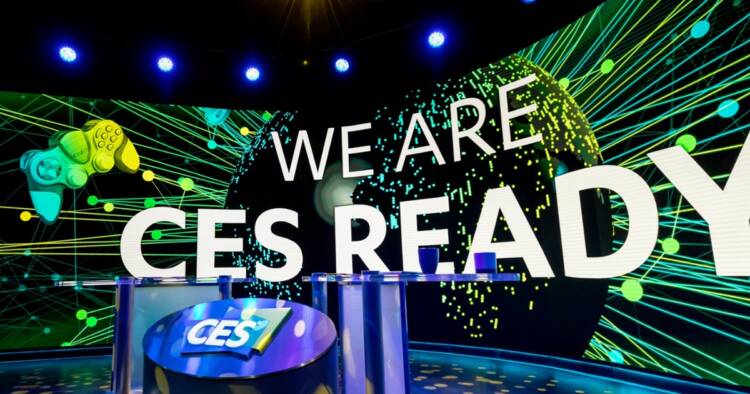 The presence of sexual technologies at the annual Consumer Electronics Show (CES) has been a long and bumpy road.
In the '80s, the rise of VCR players made it possible to watch adult videos at home and the market took off like wildfire.
From 1984 until 2011, "adult software" companies were allowed to exhibit at CES—albeit in a separate section that eventually became the Adult Entertainment Expo, reports Engadget.
Jump ahead to the late 2010s, and more adult-related sex tech like AI sex dolls and virtual reality brands are on display. Female-focused brands start to increase, but not without controversy.
In fact, CES has been struggling to embrace sexual technologies without backsliding and controversy since the beginning. Below we've shared our CES sex toy news and sex tech brand coverage over the years.
CES 2023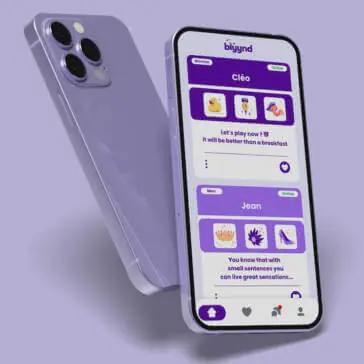 After a promising testing phase, Blyynd debuted their new mobile app designed for anonymous sexting and virtual dating at CES 2023. The appearance served as the French startup's launch into the international market.
Blyynd is now raising €600,000 in seed funding to build their team. Read more.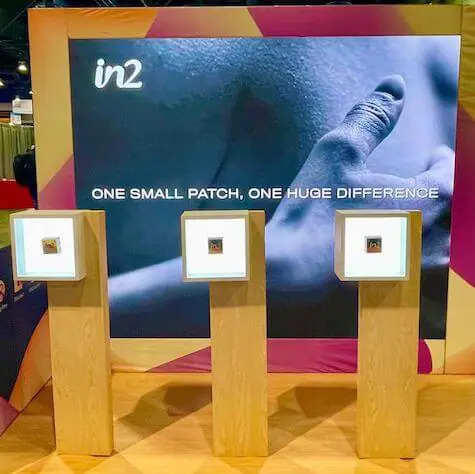 Men's sexual health was the spotlight of sex tech innovation at CES for 2023.
We noticed the continuing trend of products designed for penis pleasure and premature ejaculation prevention. Four exhibiting brands focus primarily on these categories (FirmTech, MYHIXEL, Sweet Tech AS, Virility Medical Inc.), and a fifth exhibitor (MysteryVibe) promotes products for penises, though not exclusive to that category. Read more.
CES 2022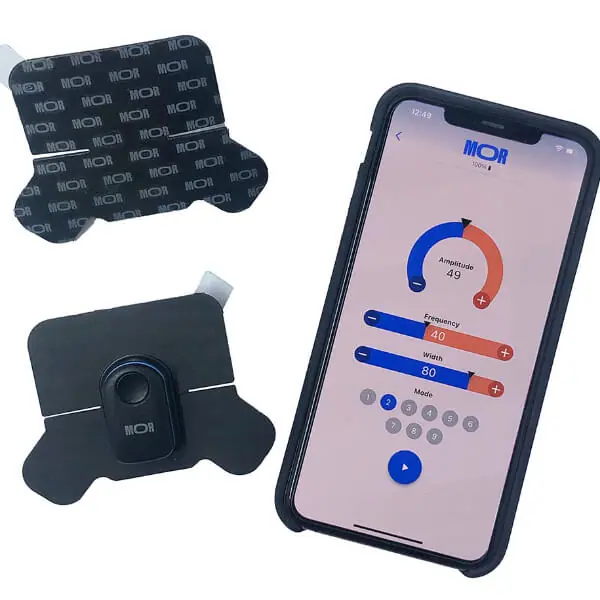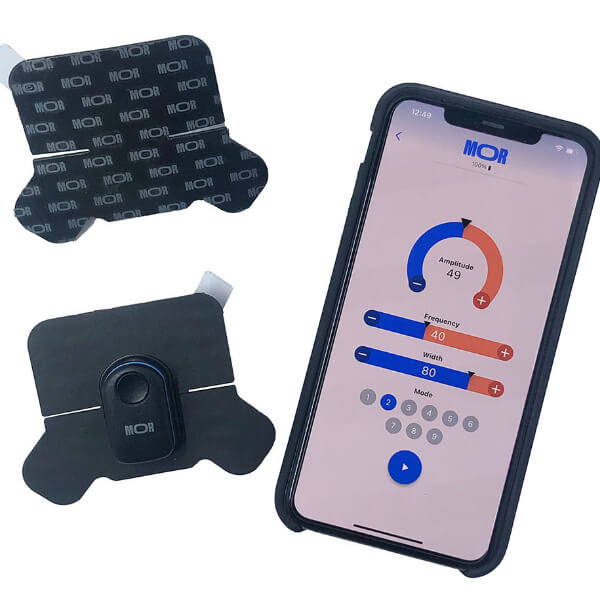 Wearable sex tech developer Morari Medical unveiled new branding for its premature ejaculation treatment at CES 2022 this week.
Now called "Mor," the latest prototype uses neuromodulation, wirelessly controlled via Bluetooth and a smartphone app, to inhibit the nerve signal between the penis and the brain. Read more.
Of the five sexual health and wellness brands present at this year's Consumer Electonic Show (CES), three create technologies to delay penile ejaculation (Morari Medical, MYHIXEL, and Virility Medical Ltd.) while Sweet Tech AS sells an interactive penis stroker called The Handy.
Well-known sexual wellness brand Satisfyer, which caters to couples, will also be present.
Notably absent, however, is OhMiBod, after being the first sex tech exhibitor at CES 2010 and marking its 10-year anniversary at the tech event in 2020." Read more.
CES 2021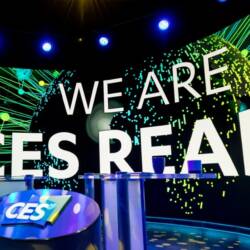 Though it took place virtually this January, the 2021 Consumer Electronics Show event still showcased new products and technologies in the industry, which notably consisted of sex tech.
Two years earlier the trade show had infamously threatened to ban sex tech companies from the main floor. This year, however, self-pleasure brands including Lioness, Satisfyer, and the Lora DiCarlo were present. Read more.
CES 2020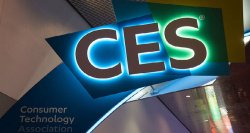 This January, more 100,000 tech enthusiasts are expected to flock to the Consumer Electronics Show (CES) Convention in Las Vegas, Nevada, for the annual trade show. It's scheduled to take place from Jan. 7 to 10.
With more than 4,500 companies on display, the convention provides an opportunity to discover and learn about new technologies across various industries. Event-goers can also attend sessions run by prominent figures and leading tech experts. Read more.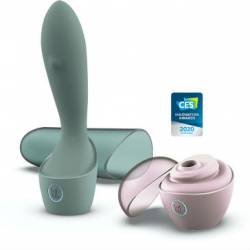 Lora DiCarlo, a women-led sexual robotics company, won two more Innovation Awards at the 2020 Consumer Electronics Show (CES), despite controversy last year when the brand had its 2019 award temporarily revoked.
Lora DiCarlo focuses on thoughtful engineering to develop pleasure products that feel like a real partner, saying the products are inspired by consumers to bring together diverse perspectives on design and technology. Read more.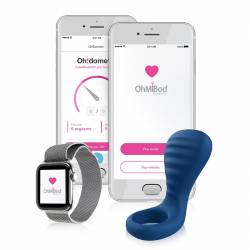 The woman-owned company OhMiBod, which has developed sex toys such as the Rev sex toy for seniors and the popular Club Vibe panty vibrator, has added a brand new Bluetooth couples device to its collection: the blueMotion NEX|3.
OhMiBod debuted the blueMotion NEX|3 at CES 2020, where the sex tech company made its 10th appearance at the technology conference. In fact, OhMiBod claims it was the first-ever sex tech exhibitor at CES back in 2010. Read more.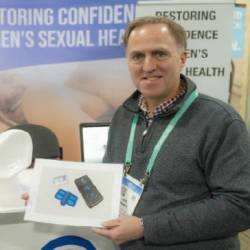 The January CES 2020 event in Las Vegas saw Morari Medical— a male sex tech company working in the field of premature ejaculation— emerge as a media darling.
As a medical device industry veteran, Bennett is well aware of the therapeutic benefits of neurostimulation. The prototype that Morari brought to CES 2020 has an electro-conductive gel pad that sticks to the inner thighs. Read more.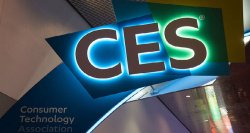 The Consumer Technology Association (CTA)'s 2020 Consumer Electronics Show (CES) hits Las Vegas for its 52nd annual event from January 7 to10.
There will be nearly 200,000 people in attendance, with more than 4,000 companies exhibiting new technologically enhanced products. And yes, sex and sex-tech products—in a more progressive manner than ever—will be welcomed and embraced. Read more.
CES 2019 Sex Toy Scandal and News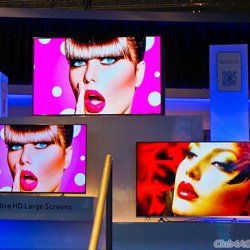 The error in question is that after the CTA announced the sex tech startup Lora DiCarlo had won the celebrated Robotics Innovation Award, the association subsequently reneged on the decision.
Fortunately, the CTA eventually did the right thing and changed it mind: presenting Lora DiCarlo with the award—but not after being on the receiving end of a very vocal protest campaign. Read more.
Accusations of gender bias hit the Consumer Technology Association, the group behind the Consumer Electronics Show (CES) after it revoked the prize it originally had bestowed on the sex toy Osé in January.
With a heavy dose of sexual shaming, the CTA reportedly explained its knee-jerk move pointing to its terms and conditions that states:
"entries deemed by CTA in their sole discretion to be immoral, obscene, indecent, profane or not in keeping with CTA's image will be disqualified." Read more.
CES Sex Robot and Sex Doll Exhibits
CES 2018 Sex Bot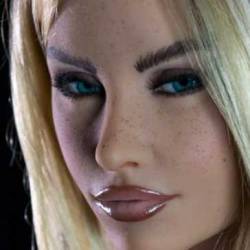 The Harmony animatronic sex doll head was unveiled at CES 2018 by Abyss Creations CEO Matt McMullen.
The robotic talking heads can be attached to RealDoll bodies and are equipped with artificial intelligence thanks to the Anrdoid-only RealDollX app.
The sex robot company also said it is developing a fully robotic body, which is estimated to cost between $30,000 and $60,000.
CES 2010 Sex Doll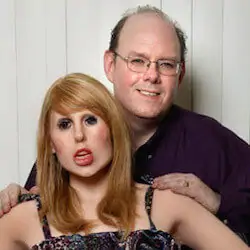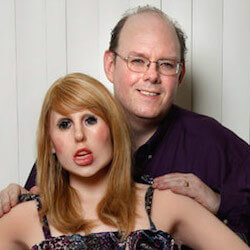 Roxxxy was a sex doll at CES 2010 created by Douglas Hines of True Companion. Hines claimed she was the "world's first sex robot" but the dol'l did not impress onlookers during her debut.
Roboticist David Levy also wrote a paper critical of Roxxxy expressing suspicion over the so-called sex robot's authenticity.