App-controlled Skin Patch 'Mor' Delays Orgasm By Blocking Brain Waves
Sexual wellness company debuts new brand identity for premature ejaculation treatment.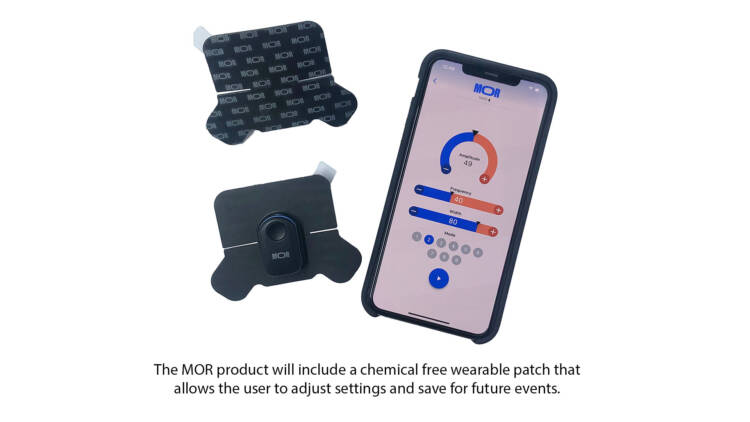 Wearable sex tech developer Morari Medical unveiled new branding for its premature ejaculation treatment at CES 2022 this week.
Now called "Mor," the latest prototype uses neuromodulation, wirelessly controlled via Bluetooth and a smartphone app, to inhibit the nerve signal between the penis and the brain.
As we previously reported, Morari won the SexTech Summit's 2021 Overall Startup Award for their wearable climax control technology.
The product is under development and Mor is expected to launch in early 2023 after obtaining FDA clearance. When released, it could give those struggling with premature ejaculation a new and pleasantly effective method to control their orgasms.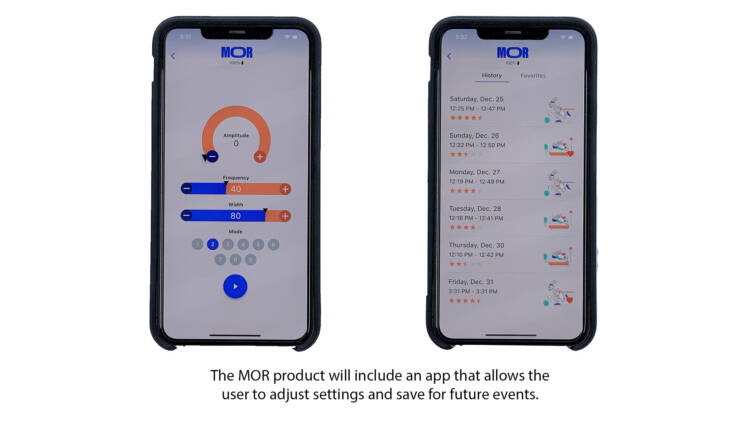 Sex tech at CES
Morari is one of five sexual wellness companies at this year's annual tech show in Las Vegas, Nevada, held from Jan. 5 to 7. While CES 2021 was a virtual event only, CES 2022 is both virtual and in-person.
Attendance of sex tech companies has dropped considerably since CES 2020 due to the pandemic.
After 10 years of exhibiting at the show, OhMiBod CEO Suki Dunham decided not to participate because of the uncertainty of in-person events.
"CES is always a great show, but it is also a huge investment and if people don't show up due to the pandemic the investment really doesn't make sense. It appears that this scenario may be playing out now as big companies like Lenovo, Mercedes, Amazon, and Microsoft have pulled out," Dunham told FutureofSex.net.
"It is unfortunate, but the way of the world at the moment. We hope to return to CES when the environment is more stable and attendees and our team can participate without a huge health risk."
Image sources: Morari Medical