The Best RPG Sex Games of 2021
A list of the hottest role-playing sex games now available.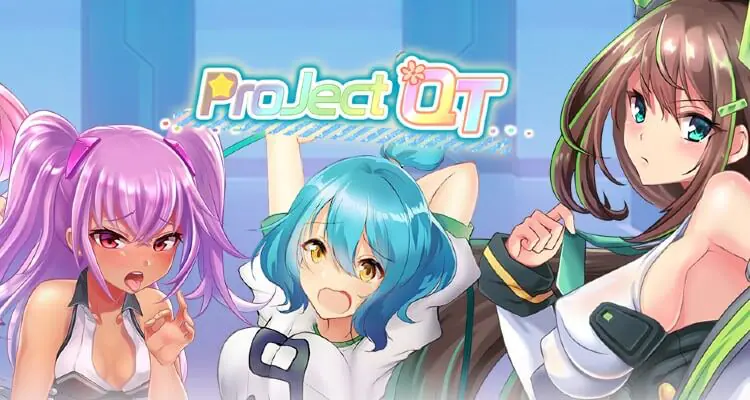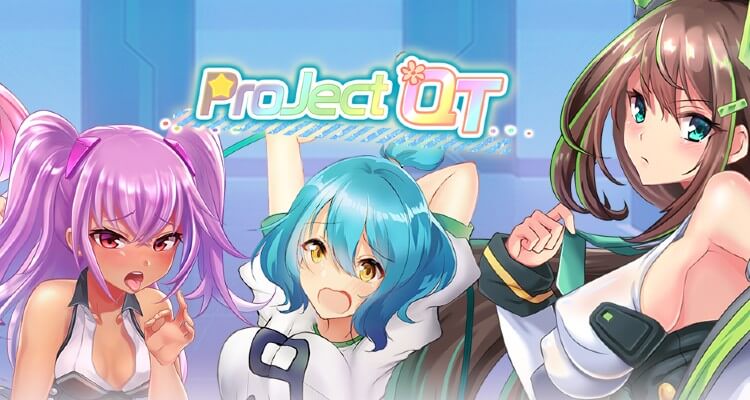 For many, Dungeons and Dragons was their first encounter with a game that involved creating a character for oneself and then embarking on an adventurous quest
But then came computers, and soon role-playing games (RPGs) became a staple mechanic for various titles.
Keeping it simple—because RPGs can become mind-blowingly complicated—role-playing games are all about making that aforementioned character and then leveling up their attributes by completing tasks. Higher attributes subsequently unlock new abilities or areas to explore.
So what does this have to do with sex? Well, a lot actually: erotic game developers quickly realized that adding RPG elements was a great way to entice gamers already familiar with the mechanic.
Not only that but in some countries—we're looking at you, Japan—erotic RPGs are considered to be just as, if not more, challenging than their non-erotic counterparts.
So, without further ado, let's pick our class, name our character, roll the dice, and get onto the erotic adventures that are the best RPG sex games.
Lust Doll Plus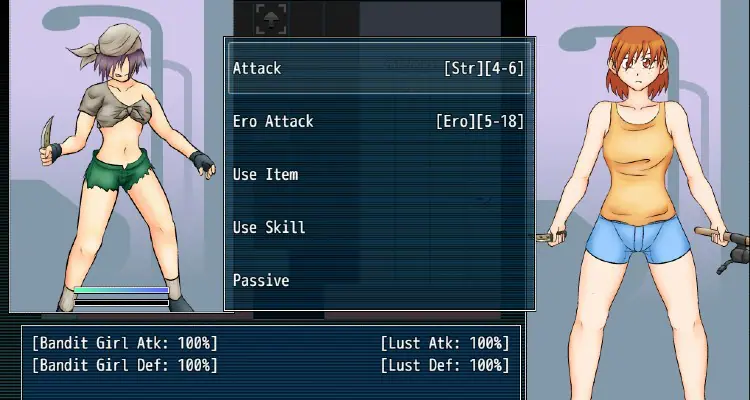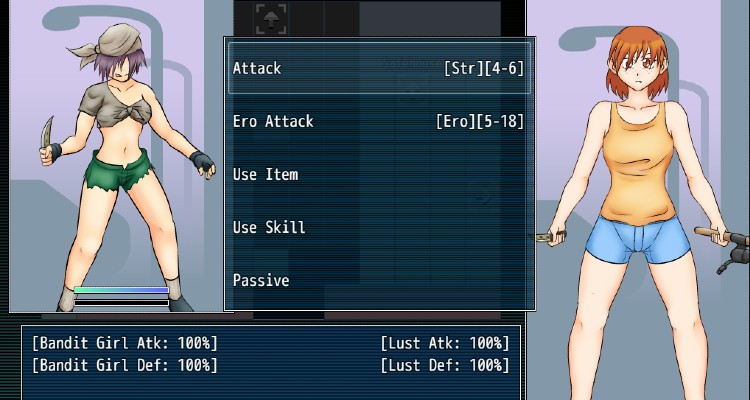 First up on our best RPG sex games list is one that really—and we mean really—embraces the idea of an erotic role-playing game.
You see, often titles will take an RPG mechanic and shoehorn in some steamy content. However, adult game developer Indivi created a sexy game from the ground up with Lust Doll Plus [NSFW]
The best part is Indivi's dedication to the project, which means updates such as new and improved features are released regularly.
A remake of its predecessor, Love Doll, the latest version has a lot more content and customization options. It makes up for the former games lacking graphics and lets you explore everything from foot fetishism, sexy furries, to BDSM.
Players can also create just about any erotic character they can imagine—and maybe be inspired by some new fantastic erotic creatures.
Perhaps the best part of the new Love Doll Plus RPG game it is now availble to play on in-browser, on Mac, Linux, and Android.
Project QT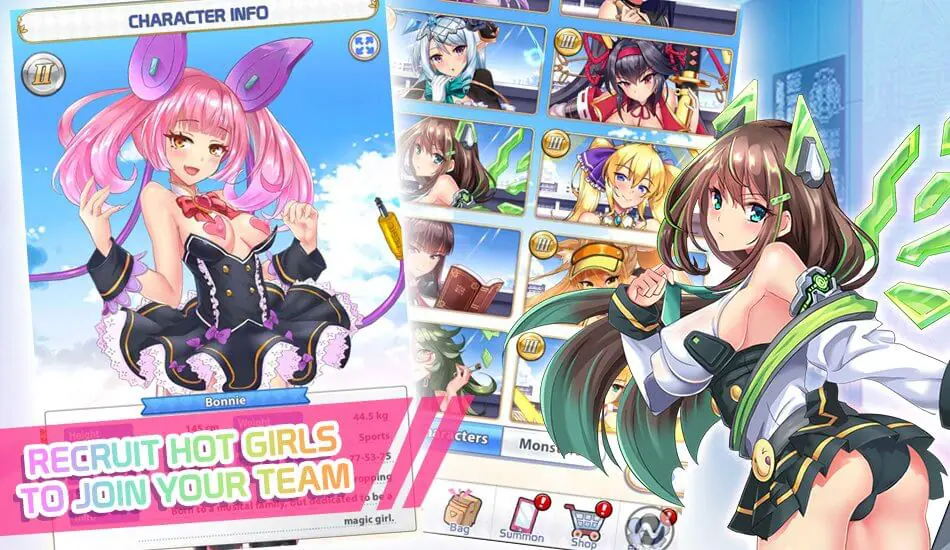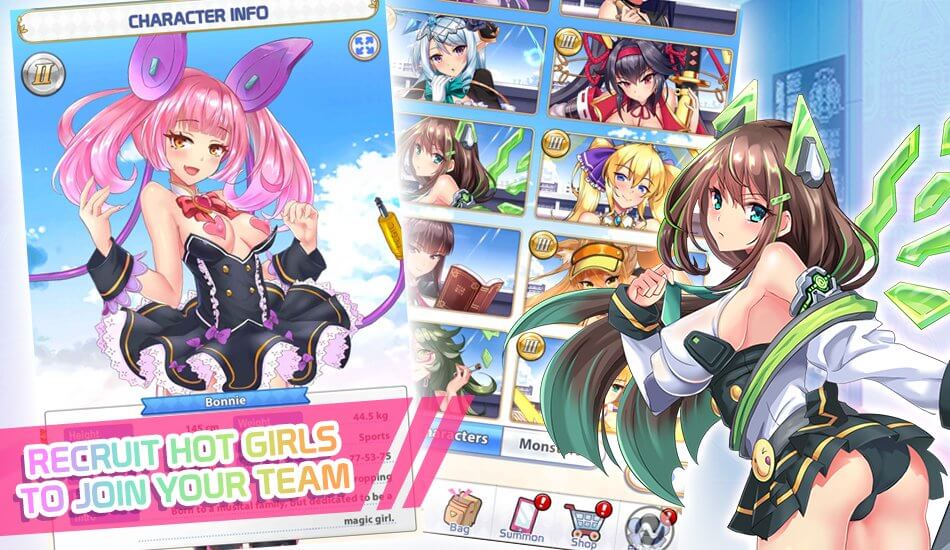 What's better than one cutie by your side? Of course, your own gang full of good-looking cuties by your side.
In the RPG sex game Project QT [NSFW]. you must recruit hot girls to join your fight to stop the spread of an evil infection. At this point in time, playing an erotic and fun game can like this is much more than just cathartic.
The title is ranked number one at Nutaku in its RPG sex game category. However, the hentai sex game portal hosts a large library of RPG sex games (among titles in other genres).
We'd also like to give a shoutout to other Nutaku RPG favorites, such as Flower Knight Girl. This game stands out for its multiplayer element. The goal is to form alliances with other players in order to get to the juicy, hentai-style sex scenes, even quicker.
Not taking itself at all seriously, Sweet State is another RPG sex game at Nutaku. It relishes in its cartoonish style and wink-wink attitude toward sex, yet it still manages to both be quite deep as well as arousing.
Hentai Heroes/Gay Harem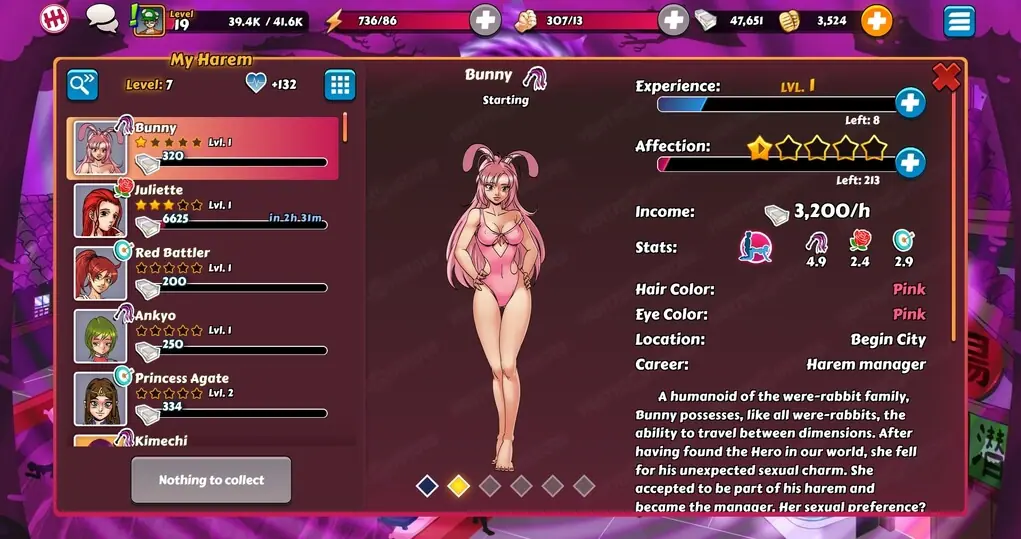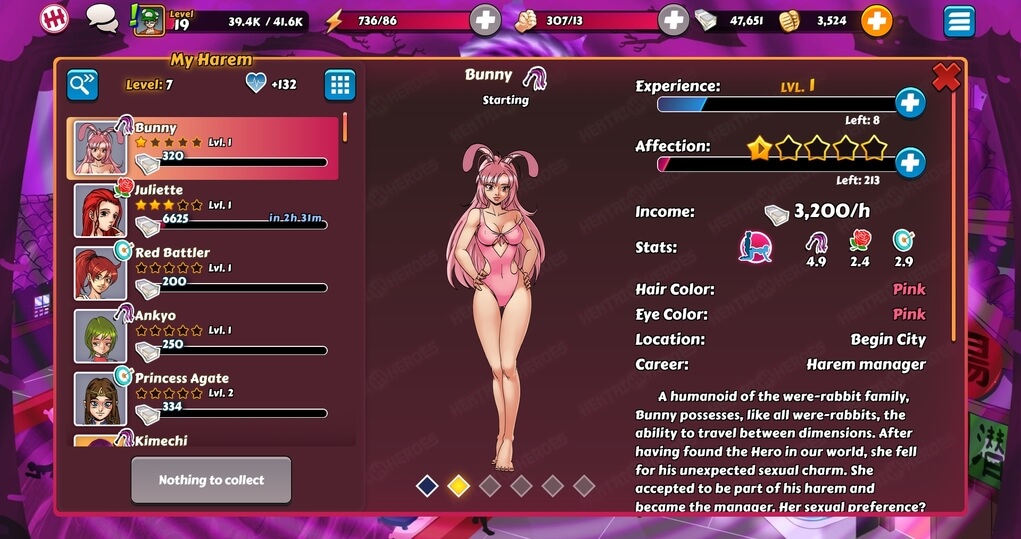 Another hot RPG title that's growing in popularity among English hentai fans is Hentai Heroes [NSFW]. The main protagonist is a straight guy, seeking to build a hot harem of sexy ladies in this visual role-playing game.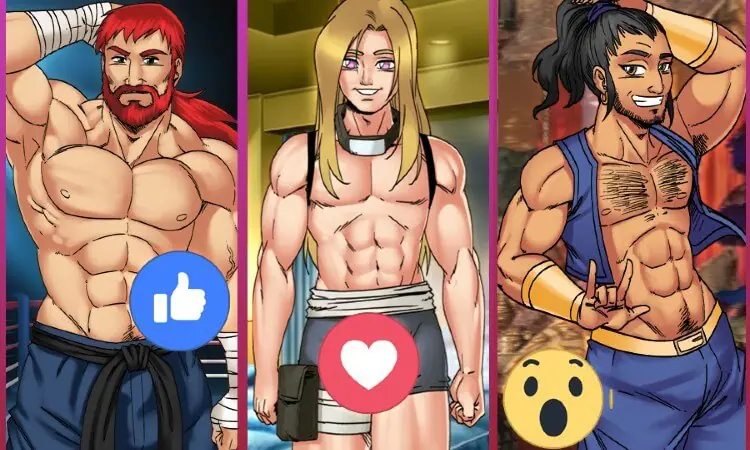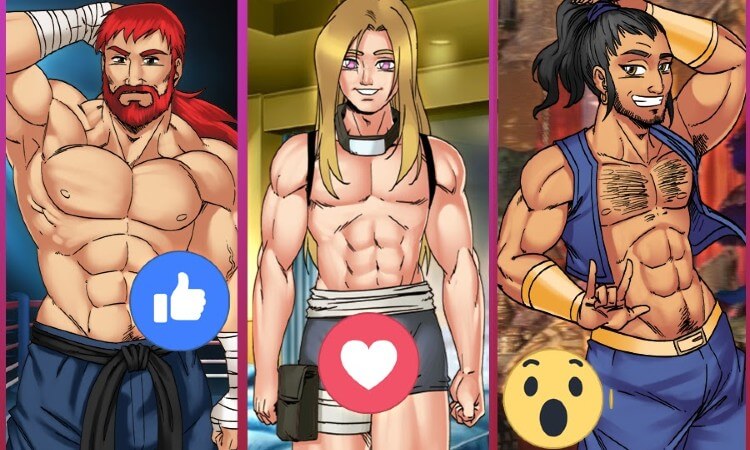 But this RPG sex game proved to be such a favorite, the developer made a version for gay male gamers: Gay Harem [NSFW]. If you want to learn more about Gay Harem, we've reviewed the title and its top gameplay features.
READ REVIEW: It's Raining Men in Gay Harem, an RPG Sex Game You'll Be Lusting to Play
Price for Freedom: Avarice
Now here's a title that really embraces its RPG-ness. Price for Freedom: Avarice [NSFW] feels very much like an old-school role-playing game, right down to the movement and battle systems—which makes it more than welcome on our best RPG sex games list
The good news is that fans of these types of games will feel right at home while others might feel more than a bit lost. Similarly, if anyone is looking for a game that gets right to the sex then it might test their patience.
But if you do like your Dungeons and Dragons with a side of sex, then this may very well be the title you've been waiting for.
Image sources: Nutaku, Hentai Heroes, Gay Harem, Lust Doll Plus