NOTE: We have compiled these links for your interest. Many go to sites with explicit content. We make no assurances and take no responsibility for the content or practices of any site you visit beyond this website—that is entirely your adventure!
Virtual worlds and massively multi-player role-playing games for sex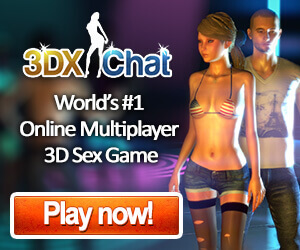 Thanks to motion capture animation of real-life adult actors, 3DXChat displays incredibly realistic graphics. Choose from hundreds of sex animations to live out your hottest fantasies in a place where you can be or do anything you want. The 3D adult world supports the Oculus Rift and the Vstroker, creating a highly immersive sex experience.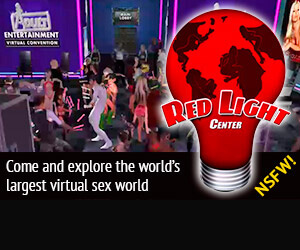 Red Light Center is the largest virtual sex world with a registered user base of over 8 million. Users can sign up for free, create their own avatars, meet people and dance at virtual parties. The currency is called Rays, which can be traded for goods and services in the community. It is also possible to purchase Rays for real money. You need to be a paid user to indulge in a panoply of sexual activities with other willing avatars.
Want to immerse yourself into a world of sex and seduction? Enter Chathouse 3D, a place where not only can you have sex with other players but you can also witness their most intimate acts. Stay tuned for an upgrade that will support the virtual reality headset Oculus Rift. The massively multiplayer online sex game also has sex toy support for Kiiroo devices.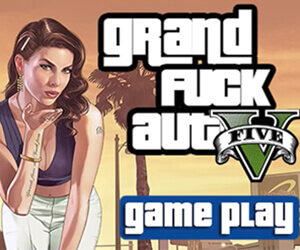 Welcome to the world of Grand Fuck Auto! This interactive adult sex game is based on one of the most popular games in the world "GTA"! In this uncensored and raw game, you can make almost anything happen. Start off by creating your character and joining an interactive world of thousands of other horny people.
Satisfy your fetishes and desires with 3D Sex Villa 2's large range of sex scenes and positions. From luxury apartments to dungeons, there are virtual setting options for every erotic taste. The online sex game connects with Vstroker, interactive sex technology that enables you to physically experience online sex.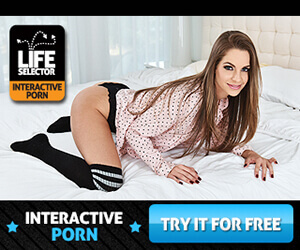 LifeSelector is a revolutionary, interactive porn platform that lets users decide the action in their wild romps with sexy ladies. In proper choose-your-own-adventure fashion, players control what happens and direct the story. Have the sex life you always wanted, picking from several XXX categories including girlfriend experience, roleplay, 18+ teen, MILF, and many more.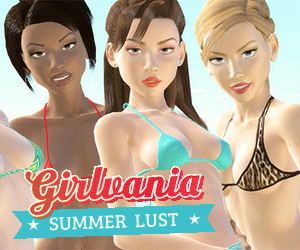 Enter Girlvania and meet four lovely beauties with insatiable sexual desires! Each sexy young lady has her own unique features, but they all show off great graphics and anatomically correct 3D simulation. If nothing gets you hotter than penetrating hot, flawless bodies, then this adult game was made for you. There are plenty of objects and orifices to choose from.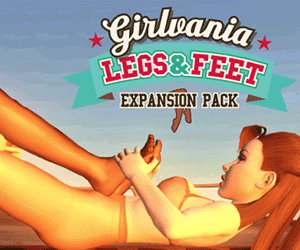 Love pantyhose and sexy feet? This Girlvania expansion pack promises sole licking, toe fucking, footjobs, solo service, and more. You can also dress up these exquisite young ladies in the finest silk, fishnets, and lace.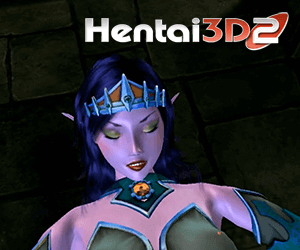 Hentai 3D is similar to the 3D SexVilla 2, but centers around a hentai theme—hentai avatars, hentai-style sex engagement and hentai events. It's also compatible with Vstroker. Choose your model and dress her how you like with tons of outfits, from schoolgirl to leather/latex suits, waiting to be discovered. The world's best 3D hentai sex games await you! A true 3D anime porn experience, better and more realistic than ever before!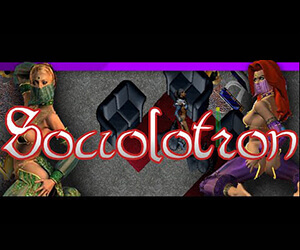 Sociolotron is a virtual world which has virtually no rules. Violence, sex of any persuasion, and even killing are condoned here. It features a detailed in-game economy which players to own houses, manage bars, run for public election, bring people to court for crimes, treat contagious diseases, and blackmail. There is a cult system based on blood magic or sexual practices, and a complete underworld for when you are killed and become a demon.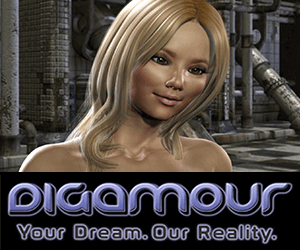 Digamour is a full-blown adult Role Playing Game for PC. The player is a virtual cyber doll, living in Paris in the year 2074, and must search the city for sex upgrades in order to attract the best and wealthiest clients. Digamour combines the best of adult communities with the power of a genuine gaming platform, testing players' skill while rewarding their victories. This is the only sex game we know of that adheres to the premises of traditional gameplay.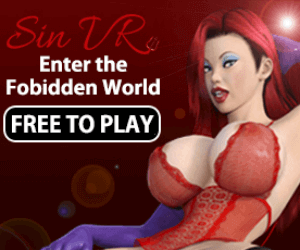 Enter the forbidden world of SinVR, a lusty virtual sex realm where you can indulge wild fantasies. Using your virtual reality headset, or your PC if you don't have one, you can play with sexy celebrities, explore raunchy parodies, and try out furry sex, spankings, BDSM, and other erotic and taboo delights.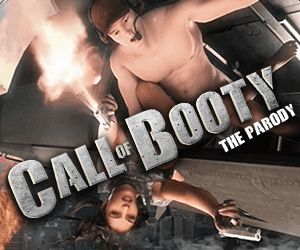 Sexy mercenaries slay enemies and fuck civilians in this modern whorefare shooter! In Call of Booty, pick your favorite voluptuous hero and save the world from complete annihilation. With a wide range of arsenal and ammunition at your disposable, you will definitely exercise your trigger finger to win epic shootouts. Join thousands of active online players!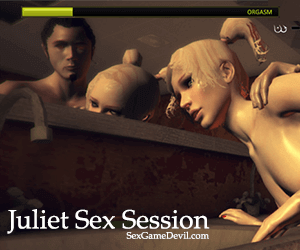 Juliet is a hot, blonde babe with an insatiable appetite for hardcore sex. In this next-generation 3D virtual sex game, play out your wildest fantasies with a great selection of racy poses and sex acts. The incredibly realistic graphics take the experience to the next level.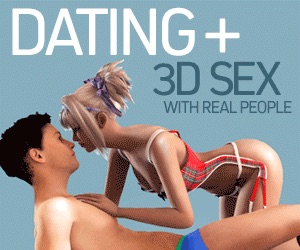 Yareel is a free multiplayer sex game with over 12,000 active and horny users. Create your 3D avatar, find, flirt, and be naughty with other real people in this user-friendly online sex world. Choose your face, skin color, clothes, room, and the size of your genitals. You are free to browse user profiles or use random selection—to find just one partner, or have a threesome.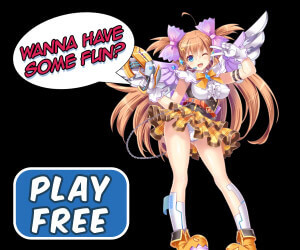 Available for the first time in English, game enthusiasts will be able to immerse themselves in the Kamihime Project a Japanese, eroge role-playing adventure game. It challenges players to battle and reclaim lost kingdoms in a world-spanning grand fantasy adventure, filled with anime characters inspired by famous, mythological figures. The game features sizzling sexual content covering several fetishes.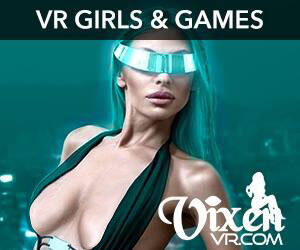 Temptation Towers, from VixenVR, is the world's first adult themed, streaming, interactive virtual reality game experience. When you enter this game the sky is the limit as you explore this tumultuous tower filled with racy rooms, exotic levels, audacious apartments, and penthouses filled with passionate playthings. This is no cartoon. Come enter this real-life, ever-expanding VR game environment and live inside these debaucherous digs in VR or on your PC.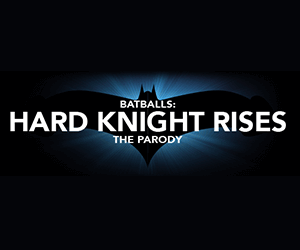 In Batballs: Hard Knight Rises, you play the caped, hot-blooded hero who saves gorgeous babes from the evil villain the Stroker. After rescuing the curvaceous beauties, they'll be more than willing to show their gratitude by screwing your brains out—with a variety of mouth-watering poses and hardcore sex acts.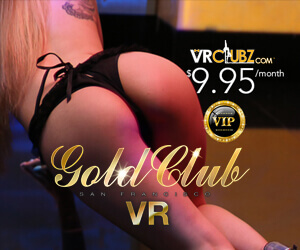 VRClubz is a virtual strip club that offers an immersive interactive experience that simulates the real thing. The game features real dancers from the Gold Club SF, as well as several famed adult film stars such as Christy Mack, Alexis Monroe, and Kendra Lust. Players can take a front row seat to stage dances or enjoy champagne room private shows which offer single, double, or triple girl action.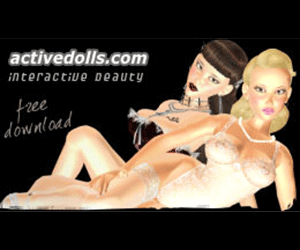 Active Dolls is an offline girl simulation, in which users choose the lady and then customize her to their liking. The idea is that each user is the stylist and the photographer, and the girl works hard for his or her attention and approval. There are six girls, and each of them has a unique voice, measurements and outfits.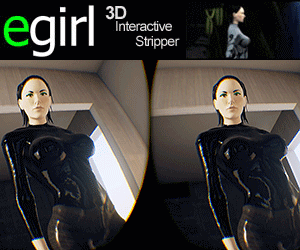 Egirl VR brings the world-class interactive babe Alys to your PC in the most advanced 3D virtual reality sex simulation available. Egirl is a gateway to virtual escorts. Through a question and answer interface, the escort finds out what the user likes and doesn't, and then accommodates those desires. Control extends even further, as the user can manipulate the "camera" around the girl to get just the right view.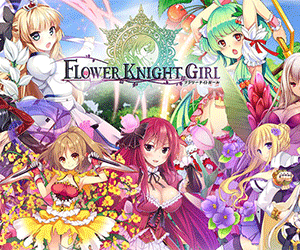 Flower Knight Girl is an (+18) Action Adventure RPG putting you in charge of the Flower Knight Order. Create Squads of Flower Knights, evolve them, equip them with powerful items and pit them against the pests that took over this once peaceful world. Surprise your Flower Knights with gifts they enjoy the most and build up their affection to boost their statistics and unlock beautifully drawn and sexy hentai-scenes!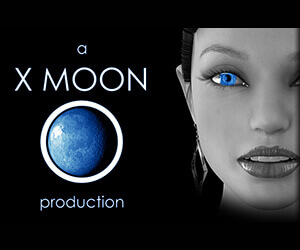 XStoryPlayer the most realistic erotic game on the market. You can meet and chat with girls, undress them, use toys on them and also let them have fun together. The dungeon fast-sex scene is full of toys and machines and the characters remain fully interactive while being used by a machine or another character. To top things off there is a lot of detail in the sexual interaction, from cum-wires to realistic facials.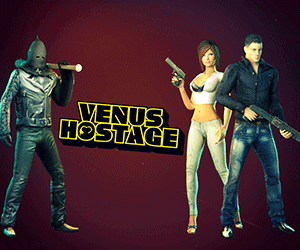 Explore your darker side in Venus Hostage, a first-person adult adventure game. Hot and horny nude girls are ready for sex as you combat and shoot sinister characters. On your quest, you must solve puzzles and will face unexpected story twists.
Want to play a game that's free, sexy, and fun? Sexy women in the form of virtual strippers are waiting for you in 3D GoGo 2. In the interactive PC application, dancers undress to your favorite songs with motion-capture animations. You're in control. You can pick your dancer's body features, including breast size, hair, and eye color, as well as choose from an array of sexy clothing and fetish gear to dress your lady in.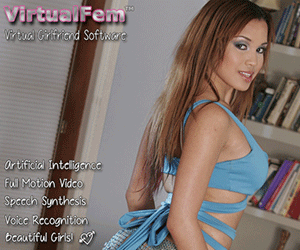 Virtual Fem uses voice recognition and recorded video clips to create an in-computer girlfriend. There is a selection of women, each of whom have a range of activities they are interested in. On offer is everything from chat to stripping to intercourse. And there are some other strange perks, like having the girls read you the weather.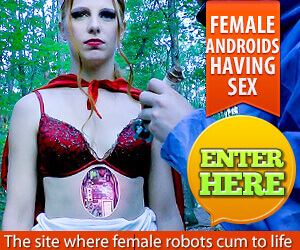 OK, SciFiDreamGirls mostly features hot fembot movies created from the mind of adult actress Ashley Fires. But if sexbots (and even a little BDSM) is your thing, then you might also enjoy playing the site's three interactive games. You can play with, dress, and try to seduce a fembot. There's also a BDSM game that lets you choose how the storyline unfolds with a young female submissive.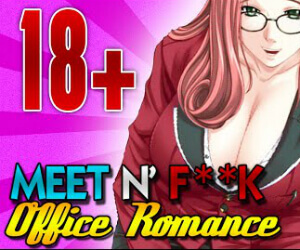 Meet and Fuck Games offer an incredible variety of premium cartoon sex games for adults. From parodies of The Simpsons, Tomb Raider, Zelda, Sailor Moon, and many more, you won't be bored by the selection. There are also tons of non-parody sex games you can play. Users are also encouraged to submit game ideas to the site. Who knows, your fantasy could be turned into an interactive sex adventure!