NOTE: We have compiled these links for your interest. Many go to sites with explicit content. We make no assurances and take no responsibility for the content or practices of any site you visit beyond this website—that is entirely your adventure!
FEATURING…

One of the most realistic GTA parodies around is the sex game Grand Bang Auto. 

SinVR presents hot parody babes: the Dragon Milf, Wonder Slut, Scarlet, Alana Quin, and Jessica!


Grand Theft Swallow X lives up to its name as sexy latina Catalina takes it all in a steamy strip club VR porn scene. It's another day at the office in the GTA world, and not a bad gig to have, Trevor!

Grand Bang Auto is arguably THE most popular parody sex games on the Internet!  Inspired by the taboo and often raunchy Grand Theft Auto, this gta porn game takes xxx gameplay to whole new level.  So why not head to its seedy streets lined with unsavory criminals and high-heeled streetwalkers? The real winners here are the ones who break the rules to get what they desire.
VR porn parodies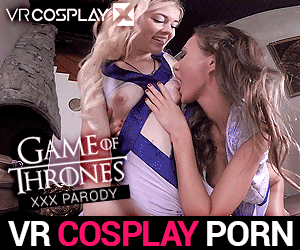 VRCosplayX lets your explore your sci-fi and cartoon fantasies with its sizzling roster of VR cosplay porn. Love Lara Croft? What about other epic femmes fatales and desperate damsels from your favorite video games? These lovely ladies and new ones inside the xxx spoofts of popular media like Game of Thrones, Final Fantasy, and so many more!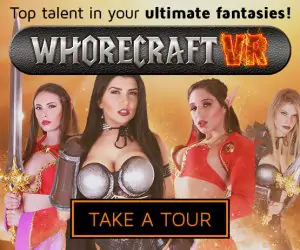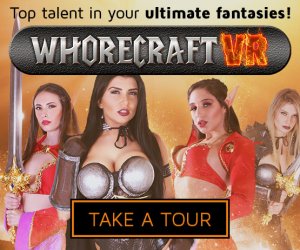 WhorecraftVR is a high-tech 3D/VR adult site featuring a large library of cosplay parody sex scenes. No virtual reality headset? No problem? You can also enjoy the performances of adult stars Abella Danger, Romi Rain, and other hot actress playing mythical mega-babes.  Taking 16 months to develop, this X-rated fantasy and adventure series delivers blood-pumping action that will both delight and satisfy.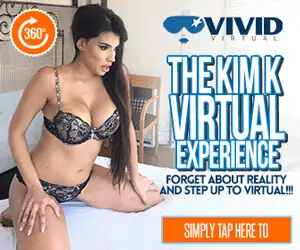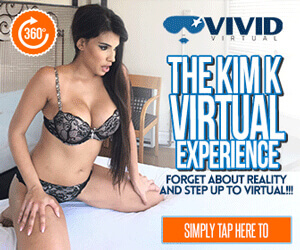 Are you ready for Vivid Virtual? It's truly the next best thing to the real thing. The VR porn site features some of the hottest names in the adult industry as well as the wildly popular film Kim Kardashian Superstar VR Experience.
Cartoon porn parody sex games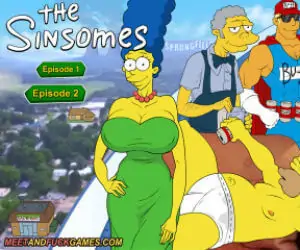 Love cartoon porn parodies? Then you need to check out Meet and Fuck Games. The adult site hosts a delicious offering of premium cartoon sex games for adults.  Parody sex games include xxx spinoffs of The Simpsons, Tomb Raider, Zelda, Sailor Moon, and many more.
The site regularly adds new cartoon parody porn sex games, with many spoofing Star Wars such as Star Moans: The Lust Awakens.
Meet and Fuck users can even submit requests to have their own wild ideas transformed into interactive erotic gameplay.
Last updated September 26, 2020