Sex Tech Mixers, Hackathons & Conferences [UPDATED]
An ongoing list of upcoming sex technology conventions, adult entertainment conferences, sex tech hackathons, sex robot conferences, and virtual hangouts.
Many adult industry and sex tech industry events are offered as virtual gatherings. Stay tuned as we expect to add more in-person listings in the near future.
February 2022
Public Interest Sex Tech Hackathon, Melbourne – Feb. 11-13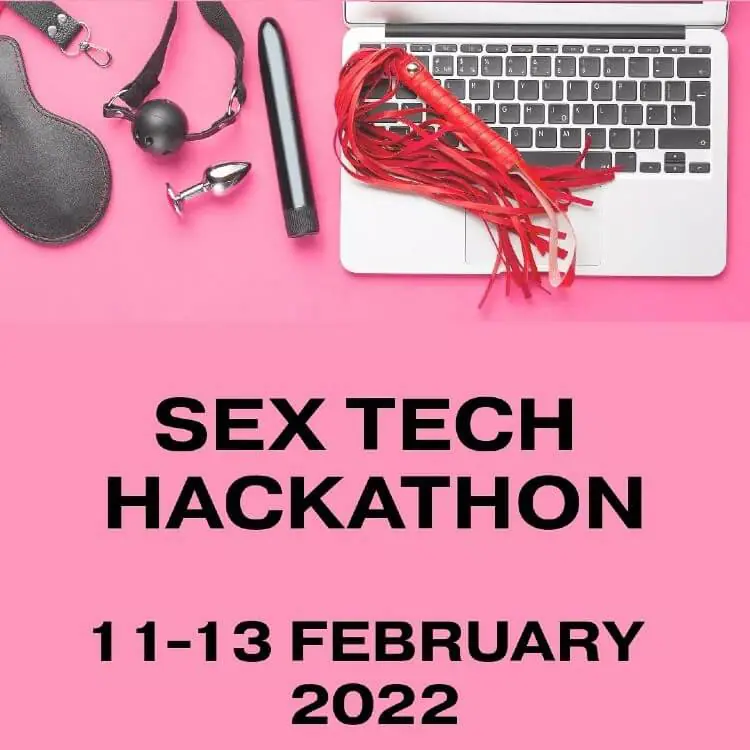 The hackathon is to be held from 11-13 February 2022 in Melbourne, Australia.
Applications due 14 January 2022
"This hackathon brings together designers, technologists and communities to workshop how sexual technologies can be designed and governed in ways that prioritise public interest benefit. It investigates what intersectional, public interest sex tech could look like, how intimate data can be collected, stored and shared in more ethical ways, and whether 'big data' can be used to benefit marginalised communities.
"The hackathon is a project of the ARC Centre for Excellence in Automated Decision-Making and Society, run by Dr Zahra Stardust, Dr Jenny Kennedy and Professor Kath Albury. We are partnering with global software consultancy firm Thoughtworks and the training academy for sextech start-ups and professionals SexTech School, who are providing in-kind support to design, host and facilitate the hackathon and disseminate the research findings.
"COVID-permitting, this is an in-person event to be held in Melbourne. (via sextechhackathon.org)
March 2022
SX Tech EU Community Mixer – Mar. 24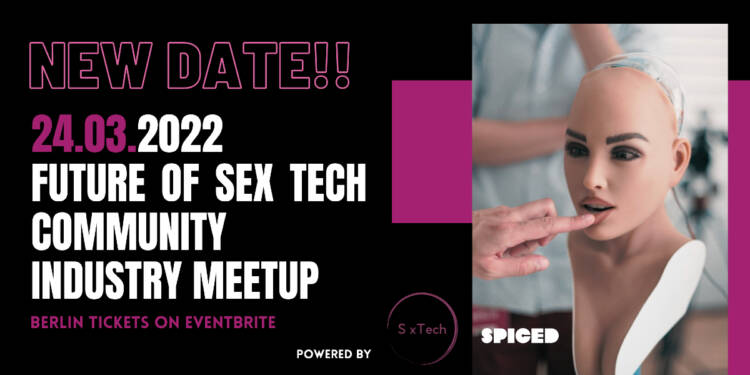 Date: 24.03
Venue: Spiced Academy, Ritterstraße 12-14
10969 Berlin, Germany
"Sx Tech EU, is a Berlin based community organises 4 international SxTech Conferences since 2019, the world's only annual conference specialised on the Sex Tech industry including the sexual wellness and health. We strive to promote both business and technical innovation in the Sex Tech industry by presenting and discussing the latest trends of future possibilities and developing a community of professionals who are changing the industry landscape." (via EventBrite)
Agenda
Welcome talk by Sx Tech Eu
Sponsor talk opening
Demo presentation of 2 sex tech companies
Q&A session with speakers
Refreshment break
Inventive Matchmaking process in groups – match up with fellow entrepreneurs based on a matchmaking algorithm, calculate the compatibility.
Networking
ST2022: Les 3 Sex Colloquium (French Canadian) Mar. 26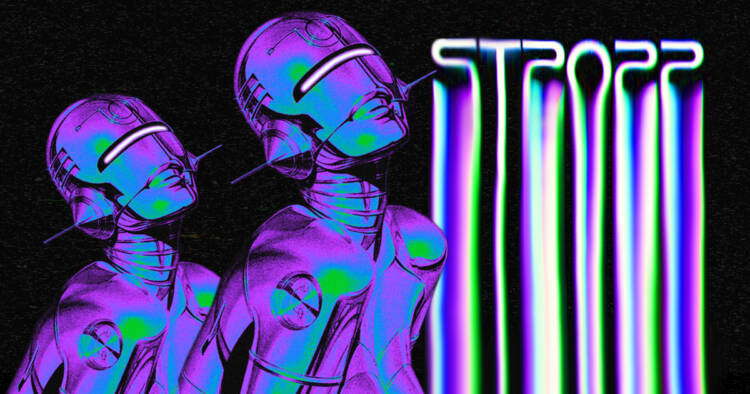 The fourth edition of the annual academic conference « Sexualités et technologies », a French-Canadian colloquium presented by Les 3 Sex, will be held on Saturday, March 26. The hybrid event will take place online as well as in Montreal, Quebec. (via Les 3 Sex)
Sx Tech Eu's immersive virtual reality sex party – Mar. 31
Immersive VR Play Experience!
Where Sex Tech merges with Berlin's finest Insomnia club
Date: March 31, 2022
Venue: Insomnia Club, Berlin, Germany
Tickets: On sale starting March 1st, 2022.
"In partnership with Insomnia Club, we are curating an eventful night of total immersive mirroring a utopian future filled with cybersex that pushes the boundaries of sex parties.
"We aim to combine the intrigue and mystique of Berlin's alternative lifestyle and club scene with sexual innovation to provide you with a beautiful and enchanting experience." (via SxTech EU)
June 2022
AASECT Annual Conference – June 2-5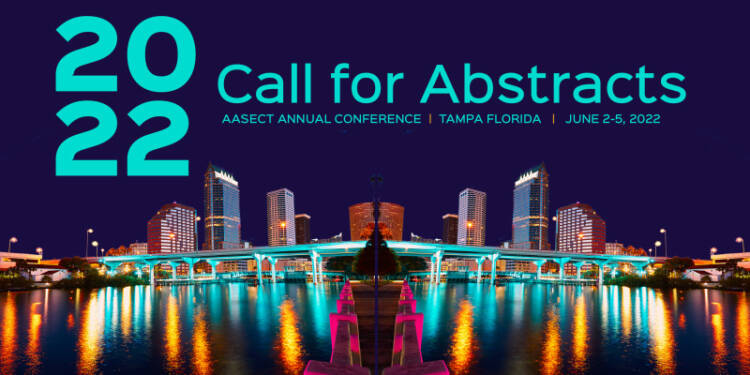 "The theme of the 2022 AASECT Conference is From Disruption to Direction: Stories of the Journey to Deeper Connections. The tales that are born of this time are ultimately stories of change. Change is a necessary ingredient of all innovation; without a departure from the familiar, very few new possibilities emerge. We welcome stories from chaos and newness, from diversity and beauty and love and life and death as we come together to celebrate our connections and our capacity to grow." (via AASECT)
July 2022
IASR 48th Meeting Reykjavík, Iceland – July 6-9
After two years of virtual conferences, IASR is planning to return to in-person programming with its 48th Annual Meeting in Reykjavík, Iceland!
"This decision was made pursuant to an online survey assessing our membership's interest and ability to attend an in-person meeting in 2022, given what we know so far about health, safety, travel, and funding restrictions related to the COVID-19 pandemic. Proposals for presentations are currently being solicited, and the finalized program will be announced when available…
"The first annual meeting of the International Academy of Sex Research was held at the State University of New York at Stony Brook in September 1975. It was hosted by the Academy Founding President, Richard Green.
"To succeed, the organization needed to be international in more than name. For the first meeting, travel grants arranged from external sources (e.g., the Playboy Foundation and the Department of Psychiatry, SUNY-Stony Brook) were provided for three members from outside of the United States. The one-day scientific program included presentations by members from the US, Japan, England, Australia, Germany, Canada, and Hungary. So that the Academy would not be an exclusively American-based organization, provision was made that no two successive meetings would be held in the US.
"To succeed, the organization needed to be an academy in more than name. Membership was, and continues to be, limited in number and restricted to research scholars, which now includes a student membership category open to qualified graduate students." (via iasrsite.org)
August 2022
SxTech EU 2022 – Aug. 31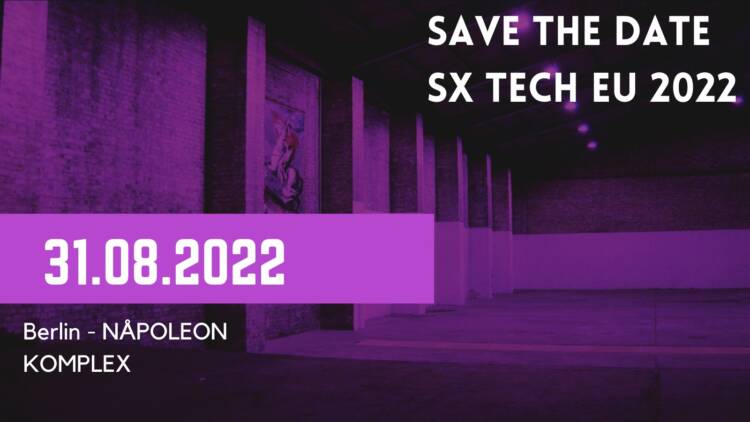 Date: August 31, 2022
Location: NÅPOLEON KOMPLEX, Berlin, Germany
Tickets: In-person & hybrid ticket options available for purchase
"Sx Tech Eu, the world's fastest-growing sexual technology conference, is back for our 4th edition in Berlin, Germany on August 31st. Sxtech Eu is the world's only event that promotes and showcases the future of technology and pleasure – #sextech.
"Since 2019, we have worked with over 85 global sextech and wellness brands, hosted over 90 international speakers from over 25 countries with 80% of our professionals identifying as female or femme. We launched the first-ever German Sextech Hackathon with 150 applicants with over 200 VC and Angels investors.
"We experienced milestone success in 2021 with the first-ever inclusion at the largest tech conference in the CEE – Wolves Summit. The partnership introduced sexual technology companies, products, and startups to investors who has never heard of #sextech sector before. And after sex tech company Please Play dominated the Wolves Summit's startup pitch competition and took home first place, these investors are eager to get in on the action.
"After 4 years of operating and cooperating with various partners, our reach and visibility at the 2021 Wolves Summit conference were 23,811 attendees, 6,051 startups and 2,939 investors. The writing is on the wall – sex is here to stay, so let's embrace the technology together on August 31st, 2022 at Napoleon Komplex in Berlin, Germany." (via Eventbrite)
Regular sex tech gatherings and virtual reality events
MetaMingle by Raspberry Dream Land – Wednesdays
"First time at RD Land? Not sure where to start? Join our weekly METAMINGLES to learn more about the platform and meet the community!
"Every Wednesday we are meeting and hanging out at the Central Plaza with our dear community. We want to spend more time with every single one of you and get you to know each other. Nothing too fancy, just swing by and say 'Hi' to the brains behinds the platform and your fellow dreamers. World hopping and tour around the platform available to newcomers." (via rdland.io)
UNSENSORED Chats by Raspberry Dream Land – bi-weekly Thursdays
"Have you ever fallen in love online or in VR? Do you think it's possible to develop and engage in a virtual relationship without ever meeting in person? What is the future of human relationships? Would you give cyber love a try?
"UNSENSORED chats are bi-weekly sharing circles hosted by Angelina Aleksandrovich for people to get together and talk, share, listen and learn from each other about all aspects of what makes us human – identity, gender, sexuality, sensuality, desires, fears, good / bad experiences, orgasms, lack of orgasms, fetishes, kinks, communication, consent, stories, pain, pleasure – anything goes!.. Expressing your feelings, experiences and hearing from others is an important step to having a vivid and healthy lifestyle. UNSENSORED chats are facilitating this discourse to disrupt the existing taboos and stigma not only in physical but also in virtual reality!" (via rdland.io)
Risque Biz Talx, Sandy Amphitheatre – Fridays
Risque Biz Talx with Primal Lust Industries
What is Branding?
03.12, Friday
12pm PST / 3pm EST
Sandy Amphitheatre
"So WTF is "Branding" anyway?
"Join us for this open-to-the-public discussion about how crucial it is to brand yourself in a way that fits you and the crowd you want to attract. Learn how streamlining your brand can influence the success of your adult business.
"This is #9 of our wonderful free networking and learning opportunity for those in the adult industry. Further mentorship available for those that wish to take advantage of it." (via rdland.io)