Sex Tech Conferences, Hackathons and Virtual Event Listings [UPDATED]
An ongoing list of upcoming sex technology conventions, adult entertainment conferences, sex tech hackathons, sex robot conferences, and virtual hangouts.
Many adult industry and sex tech industry events are offered as virtual gatherings. Stay tuned as we expect to add more in-person listings in the near future.
October 2021
UNSENSORED chats: Let's Talk About Gender – October 7, 14, 21, 28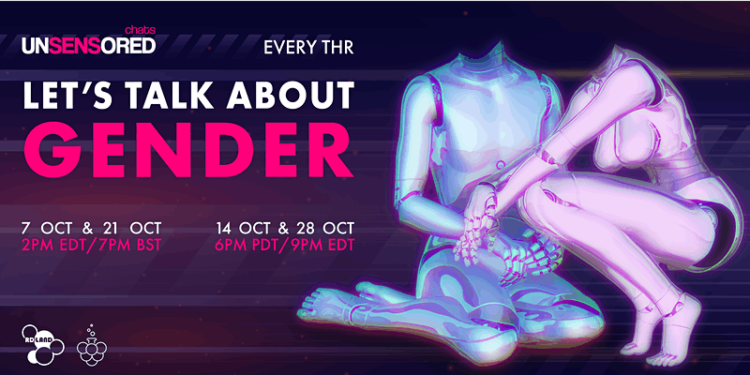 "Have you ever thought of what life would be like if you were of a different biological gender? What does it mean to be a male, female or non-binary? Does society see you the same way as you identify yourself? What role does gender play in the cyber world? Will we even need gender in the future? Let's talk about GENDER!
"For this month we decided to re-tailor our meetups to a wider community by introducing 2 additional sessions in PDT / EDT friendly times with our new co-hosts VenusSX & Nora White!
"VenusSX is a pleasure advocate, sex educator, intimacy coach and VR facilitator. VenusSX guides couples and individuals into confidence and a greater freedom of erotic expression.
"Nora White is a sacred masseuse and coach. Her work is therapeutic and increases human's capacity to experience pleasure in life deepening every relationships starting with your own." (via RaspberryDreamLand/EventBrite)
YNot Cammunity in-person Hollywood Conference – October 11-14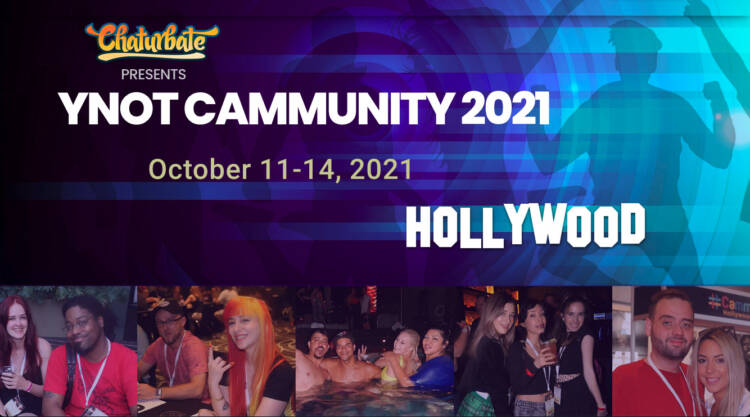 "YNOT Cammunity is the only in-person conference in North America that's designed just for the adult webcam and creator community. No fans, just you and your industry peers! Proof of vaccination required to attend."
Registration details are available at the YNOT Cammunity website.
YNot Cam Awards – October 14
"The YNOT Cam Awards returns to Hollywood on October 14th to recognize the adult industry's top live cam models and creators. The event will highlight how the interactive nature of the internet has transformed the way fans think about adult entertainment and its performers.
"YNOT Cam Awards Platinum sponsors include Chaturbate, iWantClips, LiveJasmin and BranditScan; the show brings together top models with business professionals from the leading webcam networks, clips platforms, cam studios and creator services for a glamorous night in the heart of Hollywood. It demonstrates how interactive webcam technologies empower adult performers in ways not previously possible, and also provide fans with a more authentic experience that better serves their needs for human social interaction." (via EventBrite)
Sx Tech Eu and Wolves Summit – Conference – October 19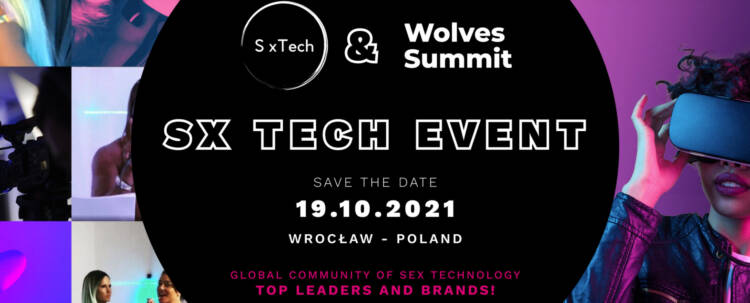 "Sx Tech Eu is returning for its 3rd annual conference in 2021 with some exciting updates and announcements. Sx Tech Eu has partnered with global tech conference, Wolves Summit, for a collaborative conference. The conference's new venue is Concordia Design in Wroclaw, Poland with dates changing from November 29th, 2021 to October 19th, 2021!
"All previously purchased tickets to Sx Tech Eu remain valid. The conference will be available virtually through Hopin and in-person at Concordia Design in Wroclaw, Poland.
SEXTECH STARTUP PITCH COMPETITION – DEADLINE TO APPLY AUGUST 30, 2021
"If you are SexTech, FemTech, Sexual Wellness or Sexual Health startup JOIN US for the SX TECH & Wolves Summit's official startup competition – the Great Pitch Contest. Sx Tech is eager to discover your game-changing solutions.
"Each edition attracts over 1000 startup applications out of which only 40-50 tech game-changers get to pitch in the Semi-finals in front of investors, corporations, and other attendees.
"The top-10 startups will be selected to pitch in the Finals on October 21st. The prize for the upcoming The winners of the previous editions received €50,000 in funding (no equity), mentorship, and exclusive access to a tech stack worth €250,000 from leading technology providers such as Amazon, HubSpot, SendGrid, and others." (via Sx Tech EU)
Love Abilities Virtual Sexuality and Disability Festival – October 20 – 22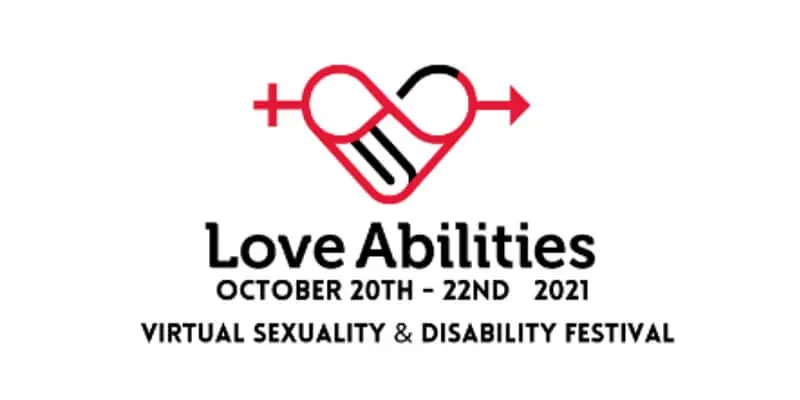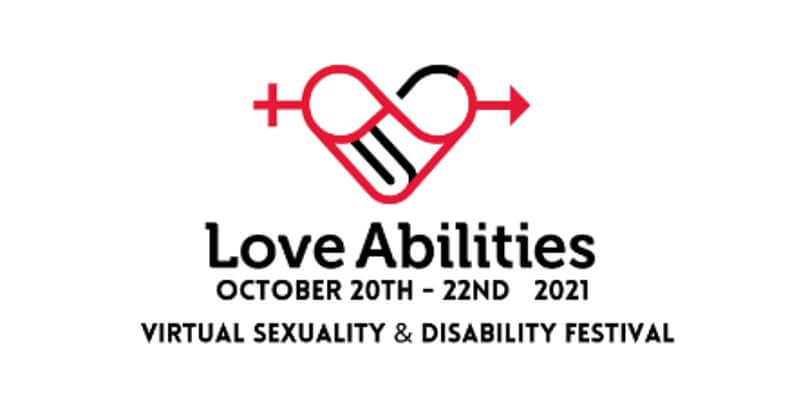 "The theme this year is 'A Celebration of Disabilities, Sexuality, Kink, and Culture.'
"People with disabilities (PWD) want access to their bodies for pleasure, love, intimacy, and reproductive rights — and we're not giving up! Our mission? To provide people with all types of disabilities the knowledge, skills, and resources to take pleasure in their sexuality and to clear a pathway for optimal sexual expression.
"Our vision? People with disabilities will be empowered to lead the fullest sexual lives possible; and for their caregivers, lovers and allies to help support or be part of their life. This year the Festival will be held October 20-22, 2021, and event organizers are gearing up for an even larger global online attendance.
"You can find timings and duration of the sessions on www.LoveAbilities.Org." (Via Love Abilities/Eventbrite)
November 2021
Women of Sex Tech present FUTURE/SX – Nov 9 – 10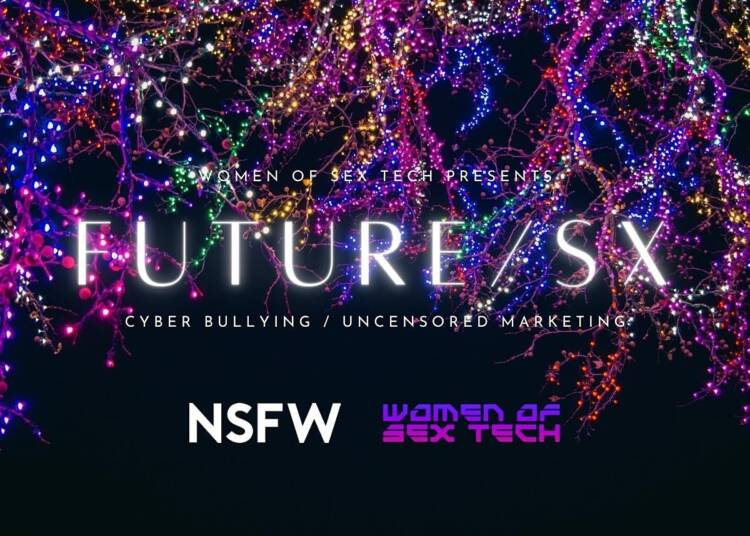 Tue Nov 09 2021 at 06:00 pm to Wed Nov 10 2021 at 12:00 am
388 Broadway | New York, NY
"The future of sex is always evolving. As new ways to connect, educate and excite emerge there are unique challenges that brands in sex tech face.
"At this networking experience we'll explore Cyber Bullying and it's impact on sex tech. Host SXNoir will welcome industry leading panelists to discuss the hurdles of public shaming, the culture of cancel campaigns, and lessons learned in navigating conflicts, resolutions and public opinion. Afterwards we'll break before a second panel discussing Uncensored Marketing where we'll talk with sex tech leaders on the challenges and solutions they have found in reaching audiences in an advertising landscape plagued by shadowbans, account deletions and puritanical views on sexual wellness. Once our panels are done we'll open up the night for a dance party complete with a sex tech performance by NSFW Muses. Don't miss this Women of Sex Tech event. Connect with leaders in the sex tech industry and network with investors, mentors and more." (via HappeningNext.com)
January 2022
ANME/XBIZ 'Hybrid' In-person Show – Jan 10 – 12
"ANME and XBIZ are joining forces to host the first-ever hybrid trade show for the retail industry, set to take place virtually and in-person at the Marriott Burbank hotel Jan. 10-12, 2022. CalExotics, Doc Johnson, Nasstoys, Penthouse Lingerie and Satisfyer are the returning Premier Sponsors of the event.
"The ANME/XBIZ Show… brings together the best of each organization's signature event format, offering an expansive slate of exhibitors and the opportunity to participate in scheduled one-on-one meetings. With safety being the top priority for event organizers, the show will be hosted with stringent COVID-19 protocols based on the latest California regulations.
"The new hybrid event format offers vendors and buyers more options for participation. Vendors can choose between in-person booth and hotel suite options — which also includes tickets to the XBIZ Honors dinner and awards ceremony and the 2022 XBIZ Awards — while also taking advantage of scheduled virtual meetings with international buyers." (via ANME/XBIZ)
June 2022
AASECT Annual Conference – June 2-5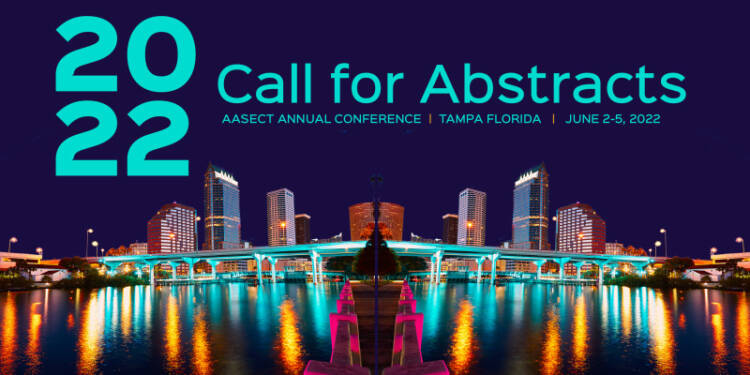 "The theme of the 2022 AASECT Conference is From Disruption to Direction: Stories of the Journey to Deeper Connections. The tales that are born of this time are ultimately stories of change. Change is a necessary ingredient of all innovation; without a departure from the familiar, very few new possibilities emerge. We welcome stories from chaos and newness, from diversity and beauty and love and life and death as we come together to celebrate our connections and our capacity to grow." (via AASECT)
Regular sex tech gatherings and virtual reality events
MetaMingle by Raspberry Dream Land
Raspberry Dream Land announced on Instagram that every Wednesday it will host casual get-togethers called 'METAMINGLE'. Events are Invite-only and require an RSVP. To register and join the platform in order to receive an invite, visit the Raspberry Dream Land signup page to join the waitlist.
UNSENSORED Chats by Raspberry Dream Land
"Have you ever fallen in love online or in VR? Do you think it's possible to develop and engage in a virtual relationship without ever meeting in person? What is the future of human relationships? Would you give a go at cyber love?
"UNSENSORED chats are bi-weekly sharing circles hosted by Angelina Aleksandrovich for people to get together and talk, share, listen and learn from each other about all aspects of what makes us human – identity, gender, sexuality, sensuality, desires, fears, good / bad experiences, orgasms, lack of orgasms, fetishes, kinks, communication, consent, stories, pain, pleasure – anything goes!.. Expressing your feelings, experiences and hearing from others is an important step to having a vivid and healthy lifestyle. UNSENSORED chats are facilitating this discourse to disrupt the existing taboos and stigma not only in physical but also in virtual reality!" (via RaspberryDreamLand/EventBrite)