Sex Tech Mixers, Hackathons & Conferences [UPDATED]
An ongoing list of upcoming sex technology conventions, adult entertainment conferences, sex tech hackathons, sex robot conferences, and virtual hangouts.
Many adult industry and sex tech industry events are offered as virtual gatherings, but 2023 is seeing more in-person listings. Stay tuned as we update this page regularly.
Feature image source: SHVETS production
July 2023
2023 Fetish Film Forum (July Screening) – July 15
"Chicago's Leather Archives and Museum will be screening 10 films this year as part of its 2023 Fetish Film Forum at the historic Etienne Auditorium.
"Screenings will take place at 7 p.m. on the third Saturday of each month… All screenings will be introduced by local film programmer John McDevitt, who will be joined by guest co-presenters throughout the year. A discussion will follow each screening." (via XBIZ)
The July screening is on Saturday, July 15 and features the 2006 film "Shortbus" directed by John Cameron Mitchell and co-presented by Pride Film Fest. You can watch the trailer and purchase tickets on the Leather Archives and Museum website.
Portia Munson: The Pink Bedroom" at the Museum of Sex – Running Until July 26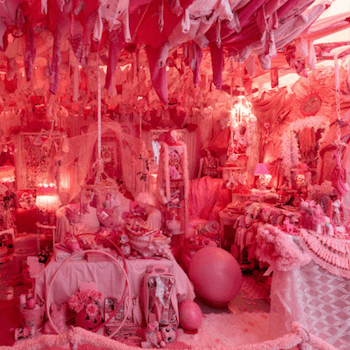 Tickets and opening time are available on the Museum of Sex website.
"Satisfyer is sponsoring "Portia Munson: The Pink Bedroom," a new exhibition at the Museum of Sex in New York, opening to the public on [Jan. 27].
"American visual artist Munson, a rep noted, "has created a world of pink that prompts reflection on the correlation between mass consumerism, constructions of femininity and sexual objectification.""
(via XBIZ)
August 2023
IASR Annual Meeting – Aug. 7-10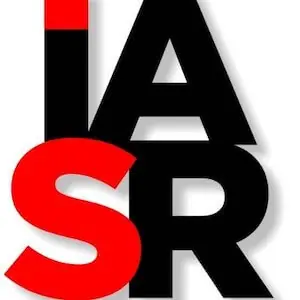 The International Academy of Sex Research (IASR) is hosting its 49th annual meeting in Montréal, Canada, from Aug. 7-10. The call for abstracts is currently open with the following deadlines: March 1 for brief communications and data blitzes and April 1 for poster presentations.
"Each year, the International Academy of Sex Research gathers for four days of scientific programming, social events, committee meetings, and more. We invite any and all sex researchers to join us for our 2023 conference in Montréal, Canada! Attendees do not need to be a member of the Academy to register or submit an abstract for presentation." (via the event page on the IASR website)
San Francisco PornFilmFestival – Aug. 18-19
"The San Francisco PornFilmFestival is an annual festival celebrating the creativity and craft of films that push the genre of sexual cinema. Screenings and filmmaker talks are broadcast live from San Francisco, California to an international audience, powered by PinkLabel.TV.
"The next festival will take place at the Brava Theater in San Francisco on August 18th – 19th, 2023. It will broadcast live to viewers around the world." (via the San Francisco PornFilmFestival website)
CineKink 'Kinky Film Festival' – Exact dates TBA
"Hard to believe, we're coming up on our 20th Anniversary in the kinky film festival realm! We're still sorting out how exactly we'll celebrate, but to start we'll have a new edition of CineKink, happening in August 2023. Stay tuned!"
(via the CineKink website)
September 2023
IFA Berlin – Sept. 1-5
While not a sex-specific event, the IFA consumer electronics trade show in Berlin, Germany, features the latest innovations in electronics, home appliances, and very often sex tech.
The 2023 event will take place Sept. 1-5, 2023, at Messe Berlin. More information is available on the IFA website.
The Sex Down South Conference – Sept. 7-9
Date: Sept. 7-9
Location: The Sheraton Atlanta Hotel (Atlanta, GA, USA)
Theme: Body Love
Tickets: Available online
"Join us for our 9th annual conference!
"Located in Atlanta, GA, the Sex Down South Conference provides sexuality workshops taught by educated and amazing presenters from around the world. Enthusiasts join in the fun and learn from the best – all while doing it in an inclusive and loving environment. For more information, please check out Our Crew, our Guiding Principles, and our photos from previous years!" (via the Sex Down South website)
Arse Elektronika 2023: Sexponential – Sept. 7-10
monochrom's sex tech festival Arse Elektronika is back for its 10th iteration. The event scheduled for Sept. 7-10 at DH5 in Linz, Austria.
Those interested can join their Facebook group for festival insights. You can also read more about the festival in a recent post by curator Johannes Grenzfurthner.
October 2023
Securing Sexuality Conference – Oct. 19-20
The first iteration of the Securing Sexuality conference is happening on Oct. 19-20 in Detroit, MI, USA. Speakers are still TBA, but Internet of Dongs tweeted about tentatively presenting, adding, "So glad to see a conference talking about this stuff finally."
From the conference website: "Securing Sexuality is the premier conference for people passionate about promoting sex positive, science based, and secure interpersonal relationships. Our attendees come from three worlds: [Creators, Connectors, Community]."
SxTech EU 2023 Conference and Events – Oct. 24-26
SxTech CEO VIP Dinner – Oct. 24
The SxTech CEO VIP Dinner is an official pre-opening event for the SxTech EU Conference in Berlin, Germany. It is scheduled for Tuesday, Oct. 24, at 20:00 CET. The location will be announced one month before.
"We look forward to an exclusive SX VIP CEO 2023 dinner evening with meals we perceive as art, aperitivo among industry friends, and a meeting that is the highest form of combining elegance & banquet for the senses.
"This evening is a gathering of professionals from the entire industry whose primary goal is to celebrate the Sx Tech Eu 2023 conference's opening together." (via Eventbrite)
SxTech EU Conference – Oct. 25
Date: October 25, 2023
Location: MONOPOL, Berlin, Germany
Tickets: Various in-person ticket options available for purchase
"Over the past five years, we have been trusted by over 120 global brands and over 100 international speakers; we have brought you closer to all areas of technology, from augmented reality, pleasure products, immersive entertainment, VR, sexual wellness, robots, AI, Augmentation and many more!
"The two significant drivers of growth are sexual wellness and sex tech. And you can meet them up at an upcoming event in 2023.
"What can you expect?
4 Floors jam-packed of making erotic intelligence
Two stages: MAIN STAGE & STARTUP STAGE
Augmented & Immersive Entertainment Area
Alternative Fashion & Arts Area Access
Pleasure Product EXPO – most innovative pleasure products of 2023
SX TECH Adult Cinema
Artist Program
Startup Pitch
Investors meetups
Side events
The Legendary SX TECH AFTER PARTY
Over 50 speakers
(via Eventbrite)
SxTech Spa Mixer 2023 – Oct. 26
SxTech EU is hosting a Spa Mixer event on Oct. 26 from 17:30-21:00 CET to close the conference. Industry professionals only. The location is TBA.
"Thursday at Sx Tech eu Conference is a day for the spa – Rest, and your energy will be restored. Eat delicious food and have the unique chance to experience that moment with the best crew of industry professionals you met during your Sx Tech Eu 2023 journey." (via Eventbrite)
Pornfilmfestival Berlin – Oct. 24-29
Festival details are available online in both English and German.
"The 18th edition of the Pornfilmfestival Berlin will take place from October 24th to 29st 2023.
"Submissions are possible from 1st January 2023. The festival accepts entries now and is open for all formats, genres, release years and durations. The entry deadline is April 30th 2023 – we need to receive your entry form and screener link by that date latest. For all submissions, the festival regulations apply." (via the Pornfilmfestival Berlin website)
December 2023
SexTech n' Chill – Dec. 9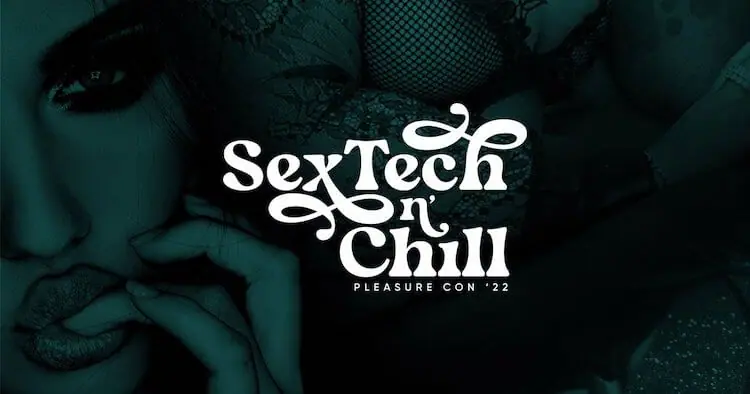 The 2023 SexTech n' Chill event will take place online on Saturday, Dec. 9. The lineup is still TBA, but you can RSVP on the website for exclusive announcements, early bird tickets, and more.
"Fueled by a shared passion for community, culture, and exploration, SexTech n' Chill™ is an immersive, upscale Pleasure Con bringing fan-favorite performers, creators, sexperts and enthusiasts together under one roof for an intimate virtual experience unlike any other." (via SexTech n' Chill website)
January 2024
CES 2024 – Jan. 9-12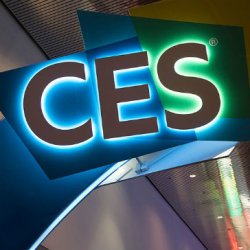 "CES is the most influential tech event in the world — the proving ground for breakthrough technologies and global innovators. This is where the world's biggest brands do business and meet new partners, and the sharpest innovators hit the stage. Owned and produced by the Consumer Technology Association (CTA)®, CES features every aspect of the tech sector." (via the CES website)
Read our past coverage of sex toy news and sex tech brands at CES.
AVN Adult Entertainment Expo – Dates TBA
The annual AVN Adult Entertainment Expo returned to Las Vegas in 2023 after a multiple-year hiatus. The dates for the 2024 event haven't been announced yet, but it's rumored for the end of January.
Visit the AVN website and sign up for their newsletter to receive the latest announcements.
Regular sex tech gatherings and virtual reality events
SexTalkTuesday by Sssh.com – Tuesdays
A bimonthly Tuesday Twitter chat on sex and sex-positive topics hosted by Sssh.com.
Follow @SexTalkTuesday or #SexTalkTuesday to participate. More details are also available on the SexTalkTuesday website.
MetaMingle by Raspberry Dream Land – Wednesdays
"Join our weekly METAMINGLES to learn more about the platform and meet the community! Every Wednesday we meet and hanging out at the Central Plaza.
"First time at RD Land metaverse? Not sure where to start? Join via the link on your phone, computer or a VR headset. World hopping and tour around the platform available to newcomers." (via rdland.io)