Sex Tech Events, Adult Industry Awards & Virtual Art Exhibitions [UPDATED]
An ongoing list of upcoming sex technology conventions, adult entertainment conferences, sex tech hackathons, sex robot conferences, and virtual hangouts.
Many adult industry and sex tech industry events are offered as virtual gatherings. Stay tuned as we expect to add more in-person listings in the near future.
December 2022
Winterfest @ RD Land – Dec. 23
StellART: 'Beyond Gravity' Group NFT Exhibition and World Launch, StellART – Dec. 23 2021- Jan. 30 2022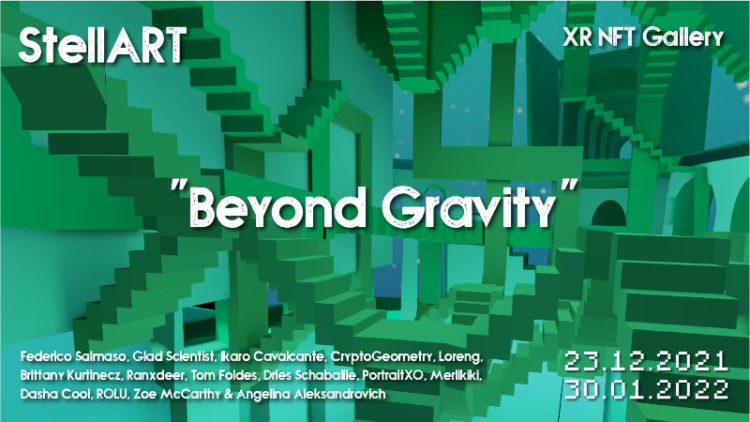 "Official Launch of our long-waited NFT gallery – StellART! Architecturally impossible, this surreal labyrinth is full of cross-dimensional art from the most progressive creators of this century. Each turn reveals mind-bending landscapes and unseen artworks. StellART is a new-gen NFT gallery where the laws of physics simply do not exist.
"The world launch is supported with a curated show 'Beyond Gravity' featuring works of the following artists: Federico Salmaso, Glad Scientist, Ikaro Cavalcante, CryptoGeometry, Loreng, Brittany Kurtinecz, Ranxdeer, Tom Foldes, Dries Schaballie, PortraitXO, Merlikiki, Dasha Cool, ROLU, Zoe McCarthy & Angelina Aleksandrovich" (via rdland.io)
'Twisted and Intertwined' Group Exhibition & World Launch, Ropeland – Dec. 23rd 2021 to Jan. 30th 2022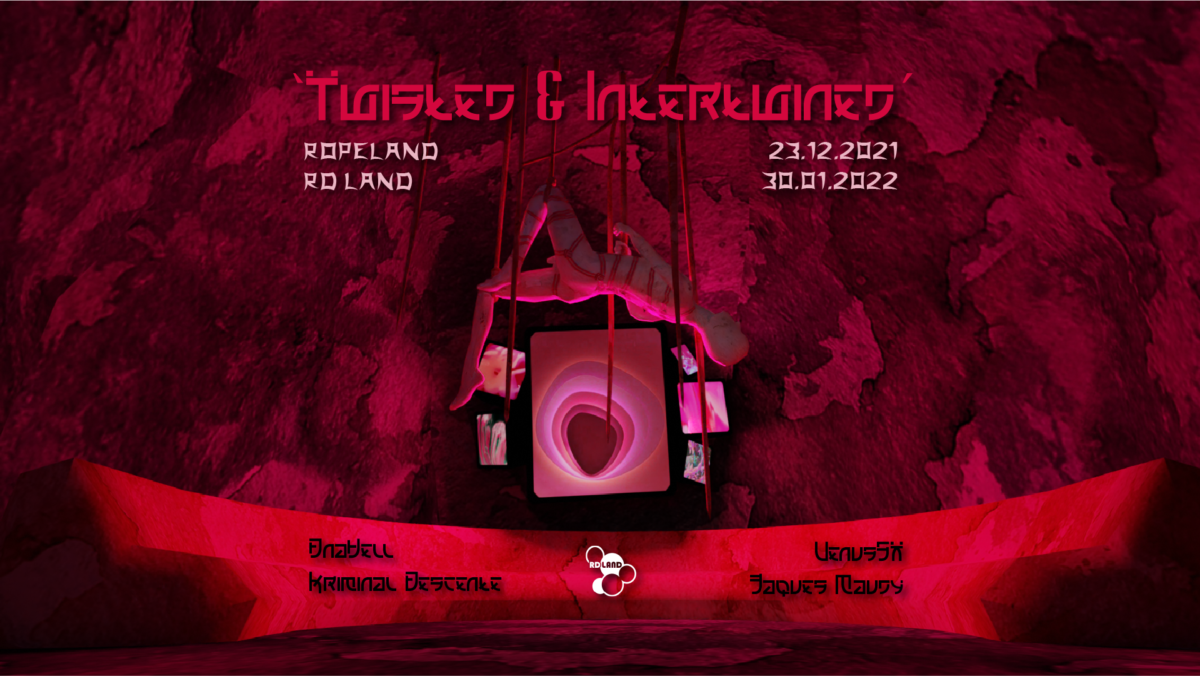 "Imagine if you were to enter a Japanese sonnet on a melancholic winter day.. where would you find yourself? Ropeland is a poetic fantasy world inspired by the Japanese art of Shibari, an adult playground & a safe space to let go of your fears.
"The world launch is supported with a curated show 'Twisted & Intertwined' featuring works of the following artists: AnaHell, Kriminal Descente, Jaques Maudy & VenusSX." (via rdland.io)
January 2022
XBIZ Los Angeles – Jan. 3-6
XBIZ L.A. Show Returns to Live Events Jan. 3-6
"In a much-anticipated return to in-person events, XBIZ is pleased to announce its flagship L.A. conference, presented by Chaturbate, will take place Jan. 3-6 at the Kimpton Everly Hotel in Hollywood. The January event will bring together talent, webmasters, company execs and newcomer entrepreneurs for educational and networking opportunities, with the overarching mission to explore the future of adult.
"'We are thrilled to return to hosting live in-person events and look forward to welcoming back the community,'" XBIZ Events Director Moe Helmy said. 'The past couple of years were filled with unprecedented challenges, but looking back, we feel a great sense of pride in our accomplishments with virtual events and are deeply appreciative of everyone's support.'
"Following XBIZ L.A. will be the debut of creator-first fan show X3 Expo, which will spotlight the hottest creators for a tantalizing mashup of all things sexy, including scintillating interactive media, cinematic productions and pleasure-tech products at the Hollywood Palladium, January 7-8.
"Room reservations at the Kimpton Everly Hotel are currently available at a discounted rate of $199 per night for XBIZ L.A. attendees.Visit XBIZShow.com for additional details; watch XBIZ.com for upcoming event announcements. For event information and participation opportunities, contact [email protected]" (via XBIZShow.com)
X3 Expo – XBIZ's Creator-first Fan Show – Jan. 7-8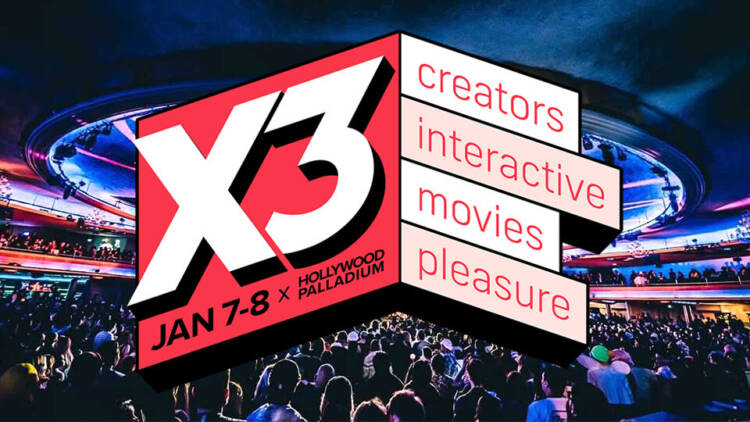 "LOS ANGELES — Marking a grand return to in-person events, XBIZ is pleased to announce the launch of X3 Expo, the ultimate fan experience spotlighting the world's hottest creators for a tantalizing mashup of all things sexy, including scintillating interactive media, cinematic productions and pleasure-tech products at the historic Hollywood Palladium, January 7-8.
"As unprecedented times supercharged an already flourishing creator economy into the stratosphere, especially empowering the most creative purveyors of spicy content, a fierce desire for authenticity has forever transformed how fans engage with their favorite personalities.
"'There is no denying that the world of entertainment has been flipped on its head in recent years, ushering in a new era for creators," said Events Director Moe Helmy. "And so, seizing on this momentum, we are introducing a creator-first event, enabling a legion of independent celebrities to connect with their avid fans and promote their creativity to the world.'
"Beyond the realm of creators, interactive media will also be on captivating display as X3 attendees have the opportunity to explore the latest advances in on-demand entertainment, not to mention the cutting-edge of virtual reality, buzzworthy haptic tech and more.
"And amidst the glitz and glam of a new frontier in digital fun, fans will also experience big-budget productions from the most sinfully delicious streaming destinations, as X3 showcases cinematic wizardry and groundbreaking performances.
Then, for amorous couples and self-loving aficionados wanting to unleash their inner libidos, the best in pleasure-tech will be on display, from sensory delights to good vibrations on tap in all shapes and sizes, for all shapes and sizes.
"As a creator-first event, solo stations are available to qualified creators on a first come, first serve basis for fan signings and to hawk their merch, as well as special superfan passes for their most avid followers, and the option to earn a revshare on referred event tickets sold.
"Stay tuned to XBIZ for upcoming announcements, direct event inquiries to [email protected] and signup for the official show newsletter at X3.show."
SW Survival Guide Summit – Jan. 9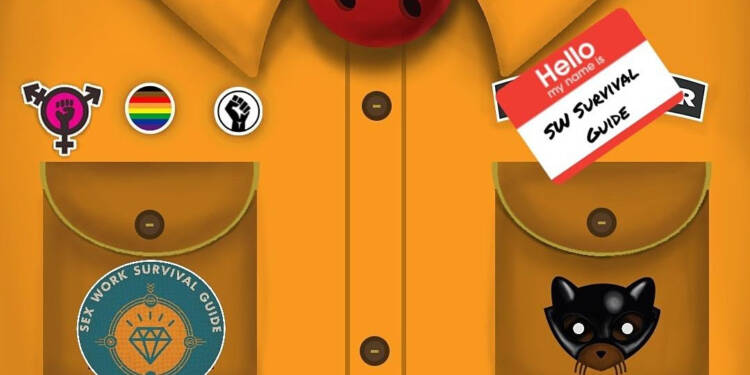 "Come meet SW leaders, keynote speakers & panelists as well as SW-friendly business professionals within digital media, marketing, taxes, law and all other aspects of professional life that affect us!
"Guests of the SW Survival Guide summit will have time to connect and network with vendors individually to ask questions as well as inquire about utilizing their services.
"This one-day event will include keynote speeches about:
Multiple Steams of Income
Longevity in the Business
Optimizing Community Resources
As well as panel discussions:
Protecting then Monetizing Your Brand
The Aftermath of Being Doxxed
"Since our inaugural conference in January 2021 with more than 3,000 guests in attendance, we have started a monthly virtual speaker series, become a registered non-profit and raised donations for organizations supporting marginalized communities, including our own.
"No one should have to go it alone and life saving information shouldn't be gatekept. Rather than position ourselves as experts, we work in tandem and collaborate with community members and organizations to ensure that the right information gets to the people who need it.
"As always, the event is free BECAUSE SURVIVAL SHOULDN'T BE A LUXURY! Donations are being accepted to support SW Survival Guide's free programming in the upcoming year." (EventBrite)
XBIZ Awards at Hollywood Palladium hosted by Maitland Ward – Jan. 9
"XBIZ is pleased to announce the 2022 XBIZ Awards, presented by ManyVids, will crown the best-of-the-best in adult on Sunday, Jan. 9 at the historic Hollywood Palladium.
The 2022 XBIZ Awards will serve as the glamorous capstone event to an action-packed week that includes the flagship XBIZ L.A. Show at the Kimpton Everly Hotel in Hollywood from Jan. 3-6 and the debut of creator-first fan show X3 Expo from Jan. 7-8.
Following the 2022 XBIZ Awards, the debut hybrid edition of the ANME/XBIZ Show will take place at the Marriott Burbank Hotel Jan. 10-12.
"As we celebrate a return to in-person events, the 2022 XBIZ Awards moves to a new venue in the heart of Hollywood for added convenience for our conference and trade show attendees," XBIZ Events Director Moe Helmy said. "After too-long a hiatus from live events, we are thrilled to bring everyone back together to celebrate our best and brightest, and so look forward to reconnecting with everyone in the new year."
In accordance with current City of Los Angeles COVID-19 health and safety guidelines, attendees and participants must show proof of vaccination for entry into the venue.
Watch XBIZ.com for upcoming event announcements. For event information and participation opportunities, contact [email protected]" (via XBIZ Awards)
ANME/XBIZ 'Hybrid' In-person Show – Jan. 10-12
"ANME and XBIZ are joining forces to host the first-ever hybrid trade show for the retail industry, set to take place virtually and in-person at the Marriott Burbank hotel Jan. 10-12, 2022. CalExotics, Doc Johnson, Nasstoys, Penthouse Lingerie and Satisfyer are the returning Premier Sponsors of the event.
"The ANME/XBIZ Show… brings together the best of each organization's signature event format, offering an expansive slate of exhibitors and the opportunity to participate in scheduled one-on-one meetings. With safety being the top priority for event organizers, the show will be hosted with stringent COVID-19 protocols based on the latest California regulations.
"The new hybrid event format offers vendors and buyers more options for participation. Vendors can choose between in-person booth and hotel suite options — which also includes tickets to the XBIZ Honors dinner and awards ceremony and the 2022 XBIZ Awards — while also taking advantage of scheduled virtual meetings with international buyers." (via ANME/XBIZ)
FUTURE/SX: Crypto, NFTS and Sex Tech – Jan. 11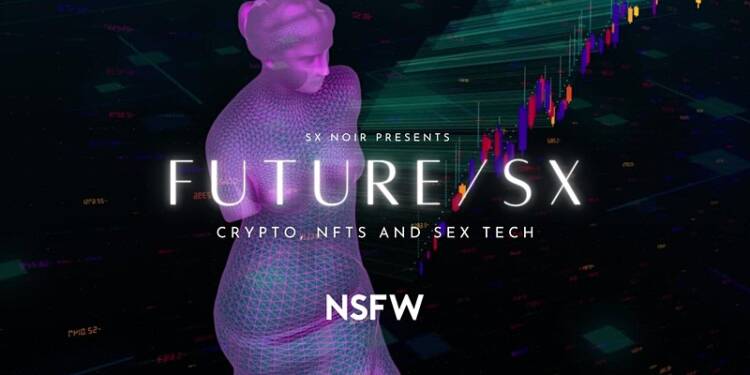 SX Noir presents FUTURE/SX: Crypto, NFTs and Sex Tech
Tue, Jan 11, 2022, 6:00 PM –
Wed, Jan 12, 2022, 12:00 AM EST
"The future of sex is always evolving. As new ways to connect, educate and excite emerge there are unique challenges that brands in sex tech face. Hosted by SX Noir and featuring voices in the world of sex tech." (via Eventbrite)
XBIZ Exec Awards – Jan. 11-12
"The 10th annual XBIZ Exec Awards honor the best of the best from the adult business community for their outstanding creativity and leadership, celebrating exceptional career achievement across a wide variety of prominent industry roles. Symbolizing the pinnacle of one's profession, the XBIZ Exec Awards trophy is the most prestigious career honor in the adult industry.
"The Retail edition of the XBIZ Exec Awards will be hosted on Tuesday, January 11, while the Online Industry edition will be on Wednesday, January 12.
"Returning as part of the XBIZ Honors ceremony, which will also present select categories from the 2022 XBIZ Awards, the XBIZ Exec Awards will honor excellence in the following categories:
Account Executive of the Year
Business Development Executive of the Year
Brand Ambassador of the Year
Community Figure of the Year
Marketing Executive of the Year
Progressive Leadership Award
Senior Leadership Award
Chief Executive of the Year
Businesswoman of the Year
Businessman of the Year"
To submit pre-noms, register and/or login to your free industry member account at XBIZ.net.
Sx Tech Eu Industry Meetup – Jan. 17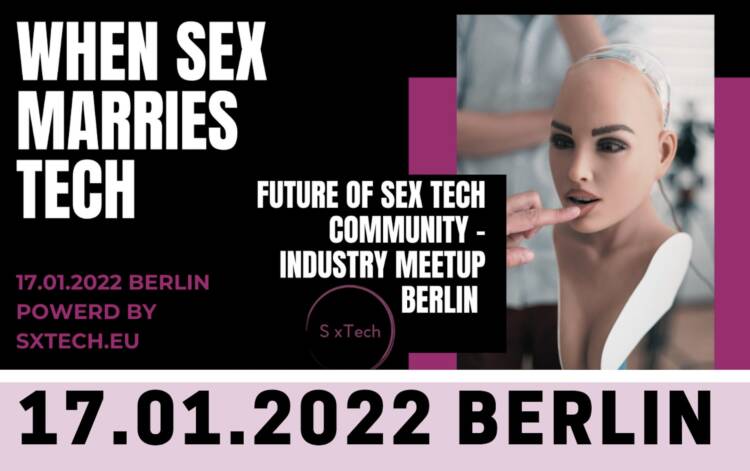 When Sex Marries Tech: Future of Sex Tech Community – Industry Meetup
"SexTech is a leading tech industry of the future, according to Stratistics MRC, the global sexual wellness and health market accounted for $39.42 billion in 2017and is expected to grow to reach $122.96 billion by 2026. We are welcoming all the sex tech, wellness, health and adult business professionals to join the 1st edition of the SexTech Community Meetup event for professionals in the industry, which will take place on the 17th January 2022 in Berlin.
"We offer the meetings with industry professionals including sex tech startups, freelancers, HR, marketing, content creators, adult performers, product owners, engineers, futurists, journalists, medium-sized companies, and corporate representatives of the sector as well as investment funds, independent business angels, chambers of commerce and VC. The meeting will be B2B and serves to connect our business networks. Come to extend your professional network, and invest in opportunities with us!
"Sx Tech EU, is a Berlin based community organises 4 international SxTech Conferences since 2019, the world's only annual conference specialised on the Sex Tech industry including the sexual wellness and health. We strive to promote both business and technical innovation in the Sex Tech industry by presenting and discussing the latest trends of future possibilities and developing a community of professionals who are changing the industry landscape.
"After 4 years of operation and cooperation with many tech partners, we have succeeded to reach over than 23,811attendees, 6,051 startups and 2,939 investors in Wolve Summit this year. Since 2019, we have been working with over 85 global sex tech and wellness brands, we have hosted over global 90 speakers from over 25 countries and the 80% of whom are female professionals! Not just only this, we launched the very first ever Sex Tech German Hackathon with 150 applicants, and our VC and angels reach is about 200 people. How exciting is that right?" (via SxTech EU/Eventbrite)
February 2022
Public Interest Sex Tech Hackathon, Melbourne – Feb. 11-13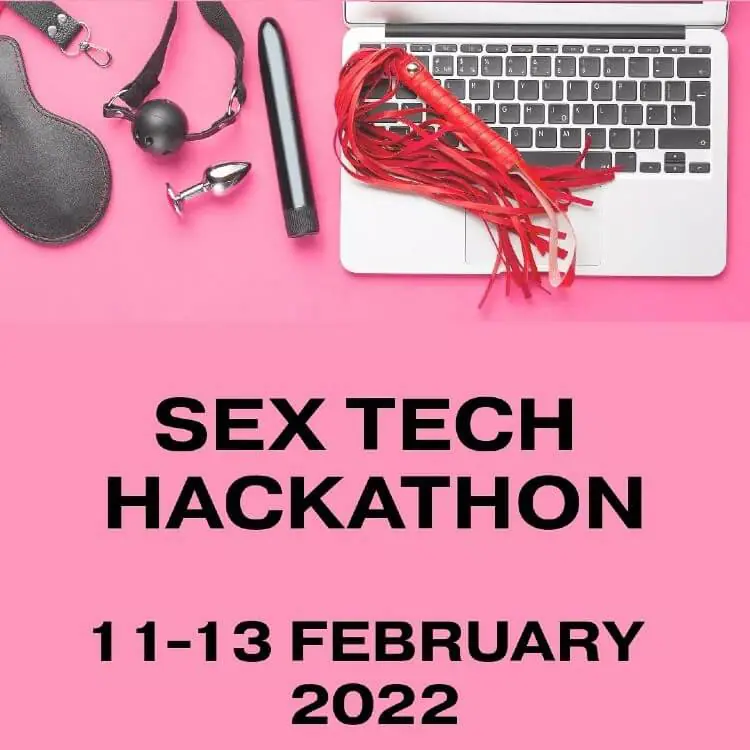 The hackathon is to be held from 11-13 February 2022 in Melbourne, Australia.
Applications due 14 January 2022
"This hackathon brings together designers, technologists and communities to workshop how sexual technologies can be designed and governed in ways that prioritise public interest benefit. It investigates what intersectional, public interest sex tech could look like, how intimate data can be collected, stored and shared in more ethical ways, and whether 'big data' can be used to benefit marginalised communities.
"The hackathon is a project of the ARC Centre for Excellence in Automated Decision-Making and Society, run by Dr Zahra Stardust, Dr Jenny Kennedy and Professor Kath Albury. We are partnering with global software consultancy firm Thoughtworks and the training academy for sextech start-ups and professionals SexTech School, who are providing in-kind support to design, host and facilitate the hackathon and disseminate the research findings.
"COVID-permitting, this is an in-person event to be held in Melbourne. (via sextechhackathon.org)
June 2022
AASECT Annual Conference – June 2-5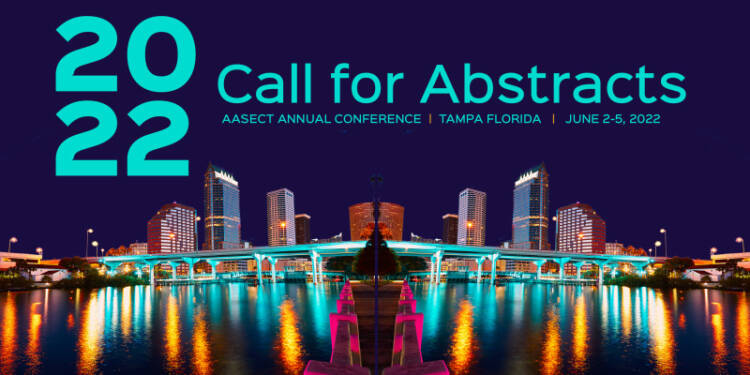 "The theme of the 2022 AASECT Conference is From Disruption to Direction: Stories of the Journey to Deeper Connections. The tales that are born of this time are ultimately stories of change. Change is a necessary ingredient of all innovation; without a departure from the familiar, very few new possibilities emerge. We welcome stories from chaos and newness, from diversity and beauty and love and life and death as we come together to celebrate our connections and our capacity to grow." (via AASECT)
July 2022
IASR 48th Meeting Reykjavík, Iceland – July 6-9
After two years of virtual conferences, IASR is planning to return to in-person programming with its 48th Annual Meeting in Reykjavík, Iceland!
"This decision was made pursuant to an online survey assessing our membership's interest and ability to attend an in-person meeting in 2022, given what we know so far about health, safety, travel, and funding restrictions related to the COVID-19 pandemic. Proposals for presentations are currently being solicited, and the finalized program will be announced when available…
"The first annual meeting of the International Academy of Sex Research was held at the State University of New York at Stony Brook in September 1975. It was hosted by the Academy Founding President, Richard Green.
"To succeed, the organization needed to be international in more than name. For the first meeting, travel grants arranged from external sources (e.g., the Playboy Foundation and the Department of Psychiatry, SUNY-Stony Brook) were provided for three members from outside of the United States. The one-day scientific program included presentations by members from the US, Japan, England, Australia, Germany, Canada, and Hungary. So that the Academy would not be an exclusively American-based organization, provision was made that no two successive meetings would be held in the US.
"To succeed, the organization needed to be an academy in more than name. Membership was, and continues to be, limited in number and restricted to research scholars, which now includes a student membership category open to qualified graduate students." (via iasrsite.org)
August 2022
SxTech EU 2022 – Aug. 31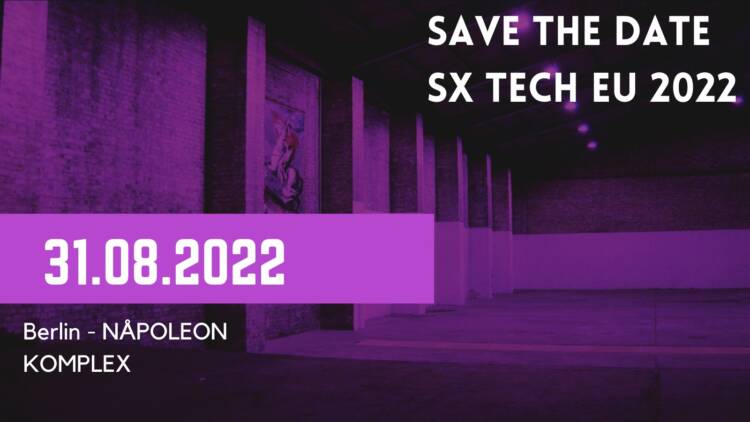 Date: August 31, 2022
Location: NÅPOLEON KOMPLEX, Berlin, Germany
Tickets: In-person & hybrid ticket options available for purchase
"Sx Tech Eu, the world's fastest-growing sexual technology conference, is back for our 4th edition in Berlin, Germany on August 31st. Sxtech Eu is the world's only event that promotes and showcases the future of technology and pleasure – #sextech.
"Since 2019, we have worked with over 85 global sextech and wellness brands, hosted over 90 international speakers from over 25 countries with 80% of our professionals identifying as female or femme. We launched the first-ever German Sextech Hackathon with 150 applicants with over 200 VC and Angels investors.
"We experienced milestone success in 2021 with the first-ever inclusion at the largest tech conference in the CEE – Wolves Summit. The partnership introduced sexual technology companies, products, and startups to investors who has never heard of #sextech sector before. And after sex tech company Please Play dominated the Wolves Summit's startup pitch competition and took home first place, these investors are eager to get in on the action.
"After 4 years of operating and cooperating with various partners, our reach and visibility at the 2021 Wolves Summit conference were 23,811 attendees, 6,051 startups and 2,939 investors. The writing is on the wall – sex is here to stay, so let's embrace the technology together on August 31st, 2022 at Napoleon Komplex in Berlin, Germany." (via Eventbrite)
Regular sex tech gatherings and virtual reality events
MetaMingle by Raspberry Dream Land – Wednesdays
"First time at RD Land? Not sure where to start? Join our weekly METAMINGLES to learn more about the platform and meet the community!
"Every Wednesday we are meeting and hanging out at the Central Plaza with our dear community. We want to spend more time with every single one of you and get you to know each other. Nothing too fancy, just swing by and say 'Hi' to the brains behinds the platform and your fellow dreamers. World hopping and tour around the platform available to newcomers." (via rdland.io)
UNSENSORED Chats by Raspberry Dream Land – bi-weekly Thursdays
"Have you ever fallen in love online or in VR? Do you think it's possible to develop and engage in a virtual relationship without ever meeting in person? What is the future of human relationships? Would you give cyber love a try?
"UNSENSORED chats are bi-weekly sharing circles hosted by Angelina Aleksandrovich for people to get together and talk, share, listen and learn from each other about all aspects of what makes us human – identity, gender, sexuality, sensuality, desires, fears, good / bad experiences, orgasms, lack of orgasms, fetishes, kinks, communication, consent, stories, pain, pleasure – anything goes!.. Expressing your feelings, experiences and hearing from others is an important step to having a vivid and healthy lifestyle. UNSENSORED chats are facilitating this discourse to disrupt the existing taboos and stigma not only in physical but also in virtual reality!" (via rdland.io)
Risque Biz Talx, Sandy Amphitheatre – Fridays
Risque Biz Talx with Primal Lust Industries
What is Branding?
03.12, Friday
12pm PST / 3pm EST
Sandy Amphitheatre
"So WTF is "Branding" anyway?
"Join us for this open-to-the-public discussion about how crucial it is to brand yourself in a way that fits you and the crowd you want to attract. Learn how streamlining your brand can influence the success of your adult business.
"This is #9 of our wonderful free networking and learning opportunity for those in the adult industry. Further mentorship available for those that wish to take advantage of it." (via rdland.io)