Sex Tech Mixers, Hackathons & Conferences [UPDATED]
An ongoing list of upcoming sex technology conventions, adult entertainment conferences, sex tech hackathons, sex robot conferences, and virtual hangouts.
Many adult industry and sex tech industry events are offered as virtual gatherings. Stay tuned as we expect to add more in-person listings in the near future.
September 2022
SxTech Conference Volunteer Meetup – Sep. 1
During this in-person meetup in Berlin, the SxTech EU team will describe the conference logistics and various volunteer roles available. After there will be opportunities for networking.
"We're looking for the open-minded, willing to learn people who can support from event logistics to project management. You will be closely working with the industry brand, exhibitor, artists, and have a chance to experience and get to know about SexTech." (via Eventbrite)
Reimagine Sexuality Conference – Sep. 2-5
The free online conference will take place September 2-5 and features industry experts like Lora H DiCarlo from Lora DiCarlo, CEO of MYHIXEL Patricia López, and our former Editor-in-Chief Jenna Owsianik.
"It is about highlighting the innovations and innovators that have come up with ways to improve our sexuality by leveraging the technologies of today and the future. The SexTech industry is making impacts across the globe by enhancing and normalizing human sexuality." (via reimaginesexuality.com)
October 2022
SxTech EU 2022 – Oct. 27
NEW DATE: October 27, 2022
Location: NÅPOLEON KOMPLEX, Berlin, Germany
Tickets: In-person & hybrid ticket options available for purchase
"Sx Tech Eu, the world's fastest-growing sexual technology conference, is back for our 4th edition in Berlin, Germany on October 27th. Sxtech Eu is the world's only event that promotes and showcases the future of technology and pleasure – #sextech.
"Since 2019, we have worked with over 85 global sextech and wellness brands, hosted over 90 international speakers from over 25 countries with 80% of our professionals identifying as female or femme. We launched the first-ever German Sextech Hackathon with 150 applicants with over 200 VC and Angels investors.
"We experienced milestone success in 2021 with the first-ever inclusion at the largest tech conference in the CEE – Wolves Summit. The partnership introduced sexual technology companies, products, and startups to investors who has never heard of #sextech sector before. And after sex tech company Please Play dominated the Wolves Summit's startup pitch competition and took home first place, these investors are eager to get in on the action.
"After 4 years of operating and cooperating with various partners, our reach and visibility at the 2021 Wolves Summit conference were 23,811 attendees, 6,051 startups and 2,939 investors. The writing is on the wall – sex is here to stay, so let's embrace the technology together on October 27th, 2022 at Napoleon Komplex in Berlin, Germany." (via Eventbrite)
November 2022
Annual Congress Love and Sex with Robots – Nov. 18-20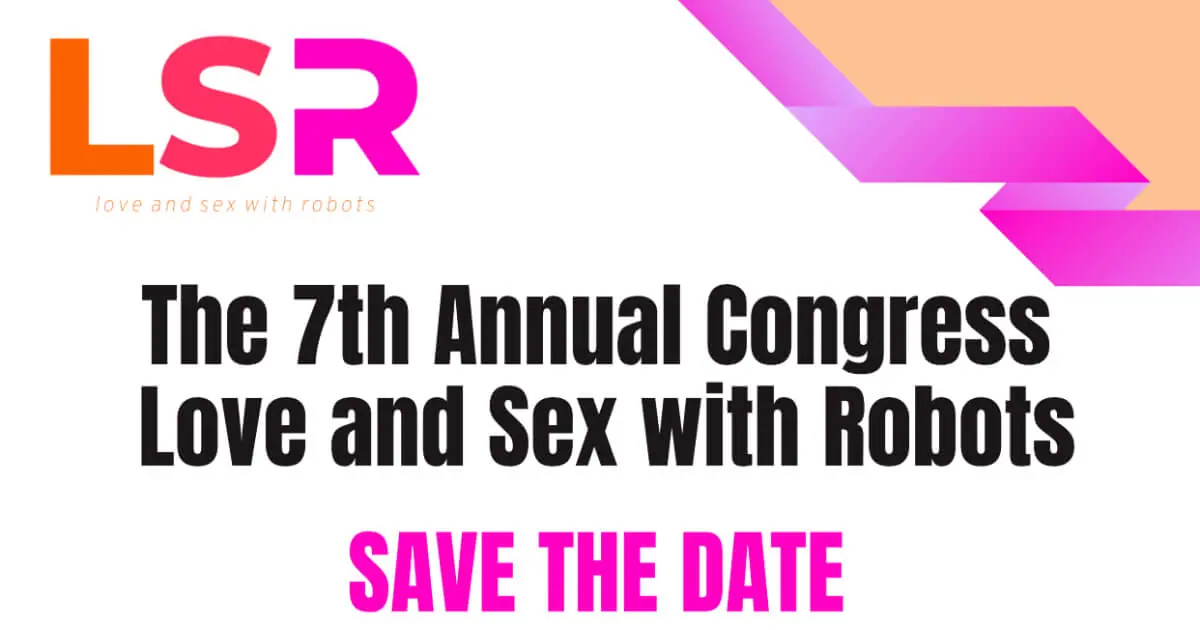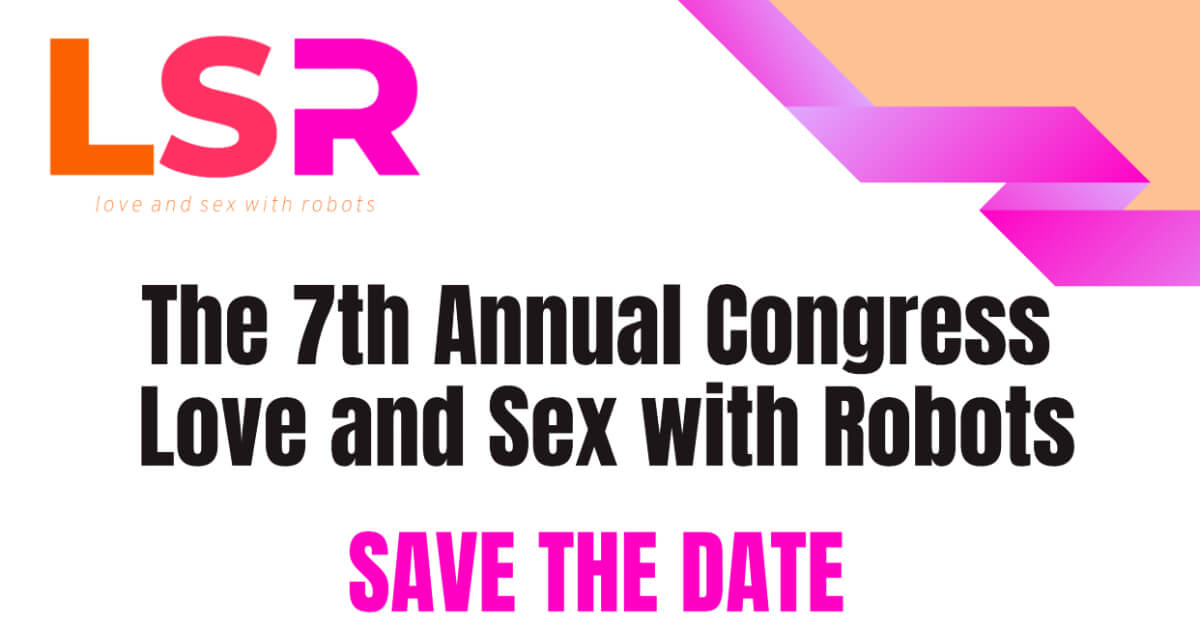 The 7th annual academic conference will take place from November 18 to 20, 2022, according to a save-the-date email sent to LSR newsletter subscribers. Once again, the event will be virtual.
Keynote speakers include academics Kate Devlin, Justin Lehmiller, and Jessica Szczuka, as well as iDollator Regulo Guzman Jr., aka Reggie. (via FutureofSex.net)
Regular sex tech gatherings and virtual reality events
MetaMingle by Raspberry Dream Land – Wednesdays
"First time at RD Land? Not sure where to start? Join our weekly METAMINGLES to learn more about the platform and meet the community!
"Every Wednesday we are meeting and hanging out at the Central Plaza with our dear community. We want to spend more time with every single one of you and get you to know each other. Nothing too fancy, just swing by and say 'Hi' to the brains behinds the platform and your fellow dreamers. World hopping and tour around the platform available to newcomers." (via rdland.io)
UNSENSORED Chats by Raspberry Dream Land – bi-weekly Thursdays
"Have you ever fallen in love online or in VR? Do you think it's possible to develop and engage in a virtual relationship without ever meeting in person? What is the future of human relationships? Would you give cyber love a try?
"UNSENSORED chats are bi-weekly sharing circles hosted by Angelina Aleksandrovich for people to get together and talk, share, listen and learn from each other about all aspects of what makes us human – identity, gender, sexuality, sensuality, desires, fears, good / bad experiences, orgasms, lack of orgasms, fetishes, kinks, communication, consent, stories, pain, pleasure – anything goes!.. Expressing your feelings, experiences and hearing from others is an important step to having a vivid and healthy lifestyle. UNSENSORED chats are facilitating this discourse to disrupt the existing taboos and stigma not only in physical but also in virtual reality!" (via rdland.io)
Risque Biz Talx, Sandy Amphitheatre – Fridays
Risque Biz Talx with Primal Lust Industries
What is Branding?
03.12, Friday
12pm PST / 3pm EST
Sandy Amphitheatre
"So WTF is "Branding" anyway?
"Join us for this open-to-the-public discussion about how crucial it is to brand yourself in a way that fits you and the crowd you want to attract. Learn how streamlining your brand can influence the success of your adult business.
"This is #9 of our wonderful free networking and learning opportunity for those in the adult industry. Further mentorship available for those that wish to take advantage of it." (via rdland.io)