Review: The Best Massively Multiplayer Online Sex Games
Adult virtual worlds keep getting better… and hotter.
Lisez cet article en Français.
XXX games are reaching a whole new level. 3D virtual reality headsets mixed with today's high-quality graphics make multiplayer online sex games feel more lifelike than ever.
And the promise of haptic sex innovations means players' experiences are becoming more and more physically interactive.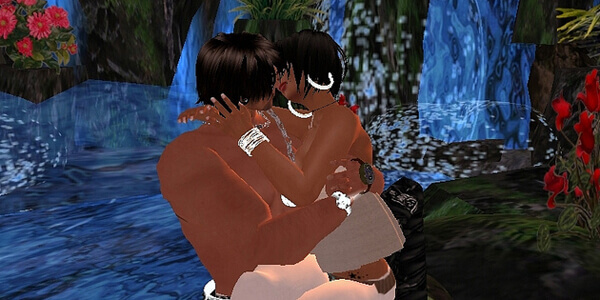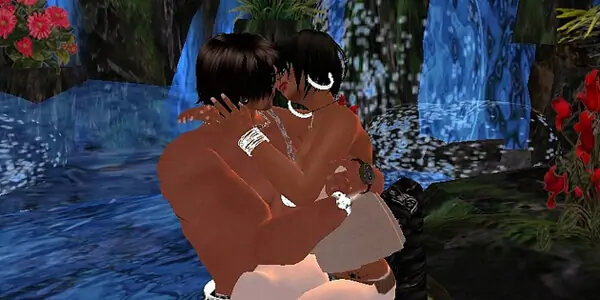 Hearing, touching, and feeling aren't just for face-to-face encounters. Interactive sex can happen in virtual spaces, and with many partners.
Here are the best massively multiplayer online sex games now available in no particular order:
3DXChat
3DXChat [NSFW] is praised for its realistic 3D graphics created with motion capture animation of real adult actors having sex. Create your ideal body type and apartment with highly customizable options.
The multiplayer online sex game lets users roam freely to find partners and offers hundreds of sex animations. Dance at live DJ parties and go all the way in beautiful environments, including onboard a luxury yacht and on tropical beaches.
Use the compatible Oculus Rift headset and Vstroker [NSFW] sex sleeve to make the adult virtual world even more realistic.
Red Light Center
3D sex world the Red Light Center [NSFW] boasts a registered user base of more than 8 million people. Pick your avatar's body type and clothing, then hook up with players from around the world. Use Rays, a virtual currency, to update your look—or to even buy sex acts from working girls and guys.
Signing up is free, but only paying VIP members can have sex.
This erotic universe is a great place to meet new people. Invite them to your custom-made sex pad or rendezvous at virtual clubs and bars.
Haptic sex has also arrived! The new browser Curio is compatible with Kiiroo's teledildonic devices [NSFW], meaning you'll be able to feel intimate acts over the Internet.
The multiplayer virtual sex game also supports Oculus Rift and HTC virtual reality headsets.


Yareel
Yareel [NSFW] is a free massively multiplayer 3D sex game with more than 12,000 active users. Like most games here, you can choose and customize the look of your avatar. Even more exciting is you can browse the userbase to find someone for some erotic fun or to potentially date. Or you can randomly get paired with another player after selecting your particular sexual interests for graphic avatar cybersex.
The sex acts on Yareel run the gamut, so you likely won't be disappointed. And if you don't want to have sexy fun with a real person, you can play with a computer-generated avatar that does anything you want and says some very racy things.
Chathouse 3D Roulette
Chathouse 3D Roulette [NSFW] is an award-winning, multiplayer sex simulation community. In the 3D world, users can get it on with willing players or secretly watch others in the throes of virtual passion.
Sex in the 3D XXX game now feels even more real and immersive, thanks to an update that supports the Oculus Rift virtual reality headset. The adult sex world also supports interactive sex toys from Kiiroo, including the smart vibrator Pearl and the stroker Onyx.
3D SexVilla 2
Take your pick of unlimited sex positions and control multiple players at once in 3D SexVilla 2 [NSFW]. This interactive adult world incorporates real-life sex toys and panders to a panoply of fetishes. Another plus: it's compatible with Vstroker [NSFW].
Sociolotron
Fulfill your darkest fantasies in a world without rules. Blackmail, violence, and taboo sex are par for the course in role-playing game Sociolotron [NSFW]. Murder is also on the table. The game runs on its own economy, letting players own property, manage bars, and run for public office.
Cult systems based on blood magic and sex practices maker users more powerful. They also give the option of becoming a demon in hell. Beware a seedy underside, unless that's your thing!
Hentai 3D 2
For lovers of all things hentai, Hentai 3D 2 [NSFW] revolves around manga-style sex, avatars, and events. It's also compatible with Vstroker [NSFW].
Digamour
Set in the Paris of 2074, Digamour [NSFW] is a real-time, role-playing game where you design and play with futuristic cyber dolls. These biomechanical sex dolls must attract and satisfy high-end clients by unlocking sex upgrades in the 3D city. The online sex game is updated monthly with new interactive locations for explicit role-play action.
While the largest 3D virtual world doesn't specialize in just sex, Second Life has a bumping adult community. Regular avatars don't come with genitalia, so randy users need to purchase them to have sex. They can also buy seductive outfits and "skin" that shows them in naked form. Choose from an array of animated poses and equipment to indulge both BDSM and vanilla desires.
The best part: Second Life supports teledildonics! Synch virtual sex toys with ones at home to share and enhance pleasure.
While developers had been working to make the game fully compatible with the Oculus Rift—in fact, you could operate the headset in the alternate viewer Project Viewer in 2014—they removed supported last year. It appears Linden Lab is focusing its VR efforts on Project Sansar instead, citing that Second Life might not be an ideal realm for virtual reality.
Featured image source: Imelda Whitfield