'The Body I Saw Was My Own': Sex-swapping VR Study Causes Shifts in Gender Identity
Sex-change illusion reveals how participants felt after living in a stranger's body.
In September of last year, a team of scientists from Sweden's Karolinska Institutet published the results of an experiment confirming that gender is inherently fluid.
Using a form of virtual reality, Pawel Tacikowski, Jens Fust, and H. Henrik Ehrsso discovered that visually replacing their test subjects' bodies with those of another gender made them feel as if their own physical form had changed.
That, in turn, gave them enhanced empathy for what life might be like for someone else: a human whose body was not their own.
Swapping bodies
The experiment first involved fitting 140 volunteers with a specially created head-mounted display. When the participants looked down along the length of their bodies, the researchers replaced their vision with a video feed taken from another volunteer, but of the opposite gender, in the same position.
Next, Pawel Tacikowski and the team enhanced the illusion by connecting what the volunteers saw with what they felt, synching images of the other volunteer's body being touched while they did the same to the original volunteer's body.
Testing the limits of this visual and physical illusion, the researchers also documented how test subjects felt when there was a time delay between seeing and feeling and when a threatening object, such as a knife, was used.
In all of these cases, the results were the same: that when sight and touch were as close to simultaneous as possible, the volunteers felt like they'd become a person of a different gender.
Swapping minds
Another technique the team used was to replace this physical part of the experiment with an Implicit Association Test (IAT).
In case you napped in Psychology 101, the test records a person's reaction to a subject to reveal their conscious or subconscious opinions. So if you ask someone about male or female their answers reveal a lot about how they perceive those gender roles.
Pawel Tacikowski and their team found that when test subjects were equipped with their body-changing VR rigs, their responses to questions involving gender stereotypes revealed a greater degree of sensitivity toward those not their own—as well as a new consideration of their gender as not being so rigidly fixed.
'Gender is dynamic, robust, and direct'
The conclusion the Karolinska Institutet scientists came to is the confirmation that gender identity is not biologically set-in-stone:
The fluidity of gender identity that we report here extends previous knowledge by demonstrating that the link between own body perception and the sense of own gender is dynamic, robust, and direct.
Pawel Tacikowski, Jens Fust, H. Henrik Ehrsso also spelled, this time in their paper's opening paragraph, that gender identity is how we feel about ourselves, and innately doesn't have anything to do with whatever body or genitalia people happen to be born with.
A healing touch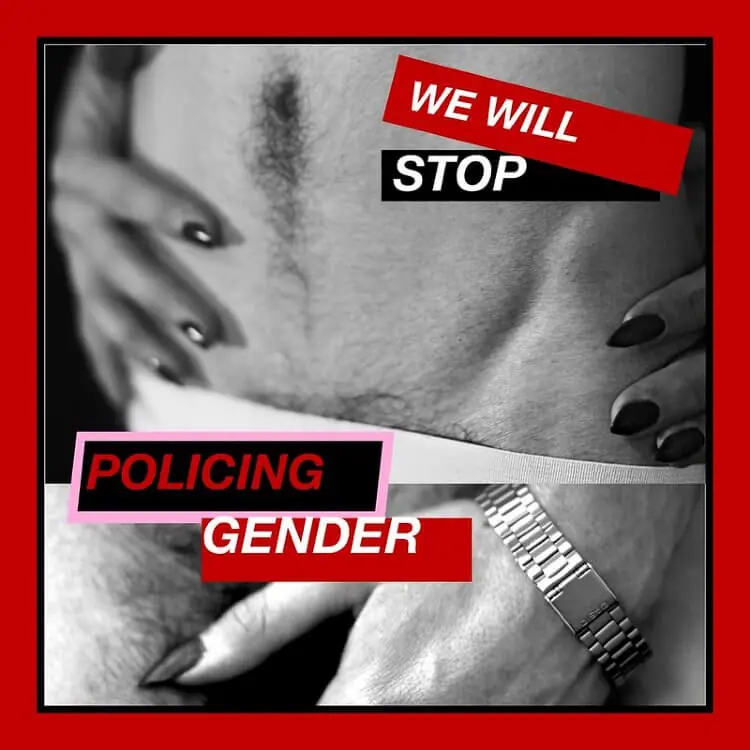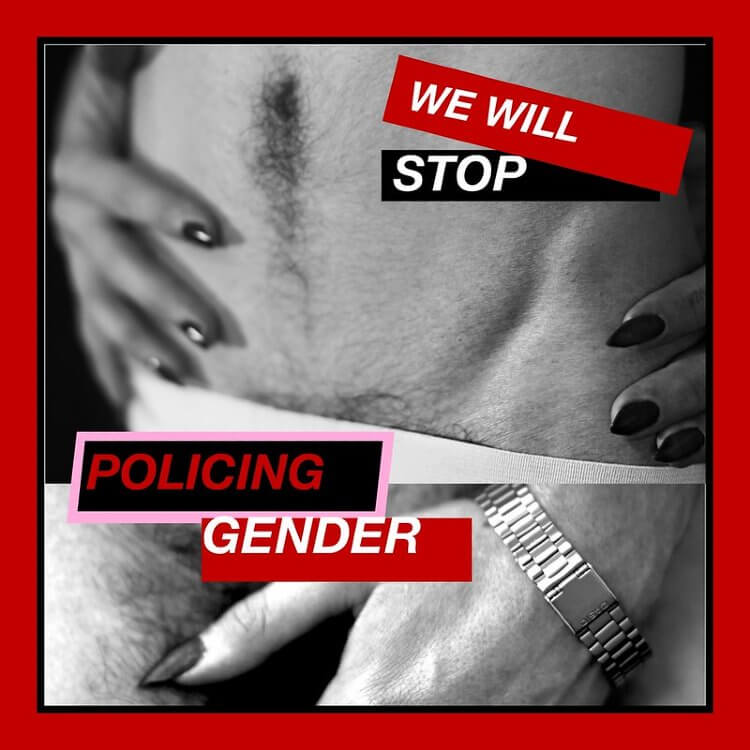 Simple or not, the technology the researchers developed shows a tremendous amount of promise.
For instance, therapists might find it an invaluable tool for patients struggling with body dysmorphic disorder by helping them to identify and then treat a patient's disconnection between their real and perceived appearance.
People with disabilities could also possibly take advantage of seeing their bodies differently, perhaps as a means to cope with depression, painful conditions, or various medical treatments.
Staying with those suffering from depression, the illusion of inhabiting someone else's body might prove effective as a soothing respite from feeling trapped within themselves. Or perhaps as a means to add a much-needed sense of physical comfort to aid patients in developing a self-love regime.
Then there's the obvious concept of using this technology to give people processing gender dysphoria a bridge between who they know they are and the body they happened to have been born with.
Live and love as anyone and everyone
As we know this technology helps people expand their minds in regards to gender fluidity, why not use it to help people overcome negative perceptions about ethnicity, body sizes, or sexual orientation, as well?
We know that virtual reality is extremely close to giving us artificial worlds with as much fidelity as "the real thing," and, while it isn't quite here yet, soon we'll have haptic tech that'll add a sensation of touch to VR's lifelike look.
Inspired by Tacikowski's team, why not combine these two technologies so VR users will have the opportunity to actually experience another person's life—or at least a good representation of it.
Sex, too, could be in for a wild ride with this technology. For instance, take haptics, mix in VR, add a pinch of sophisticated programming and you get the possibility of galavanting around an erotic playground where no matter your own, you can experience what sex might be like for every other type of genitalia.
It'd be like allowing a person equipped with a penis to feel sexual pleasure as someone with a vulva does, courtesy of some software magic that'd creatively make any necessary adjustments.
Though, again, while it may not be 100% accurate it's still at least pretty close.
I could, and—space permitting would—would toss out ideas like these until the bovines return to the barn but, sadly, it's nearly time to say goodbye.
But I do, I want to leave you with what's possibly more profound than all of my imaginary possibilities.
Walk a mile in someone else's—
At the heart of the Karolinska Institutet's research team is their validation that the concept of binary gender is artificial: that masculine and feminine are nothing but arbitrary traits imposed by society.
Proved with an experiment where volunteers experienced first-hand the reality of gender fluidity. And in doing so were given the precious gift of empathy.
The same insight we all may all be able to have in the not-too-distant future: a time where bigotry only exists as something from our shameful past, provided by humanity finally realizing we're more than one gender or another.
Image sources: Eric Sonstroem, Nature, TheTruthAbout, Nikko