Nutaku Gets into Pride Spirit with New Queer Games
Have some rainbow fun with these hot online titles!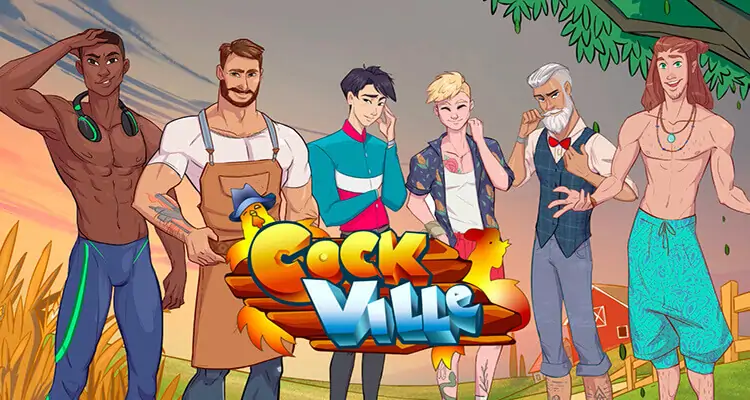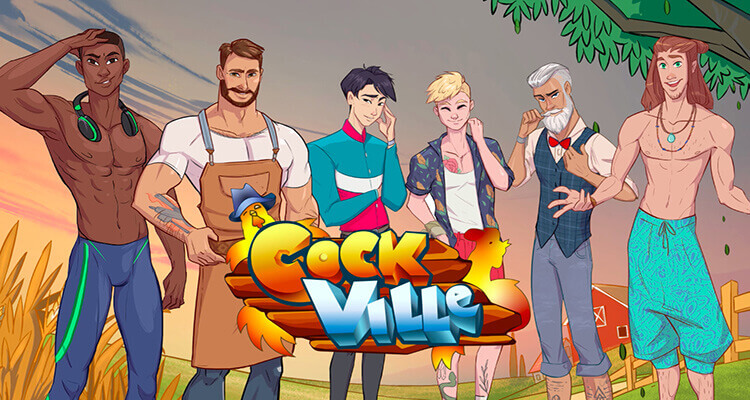 Sure, Pride month is officially June. But the celebration of sexual diversity is just getting started with events lasting all summer.
And in the spirit of Pride, Nutaku [NSFW]—the makers of some really delightful erotic flash games—have released a pair of hot new queer-focused games.
If Nutaku seems familiar, it's no doubt due to them appearing quite often here at Future of Sex.
In January, for example, they gave another great nod to inclusivity by creating an entire section of their site dedicated to their more than 40 LGBTQ+ titles.
Before that, they also jumped into the world of virtual reality and digital currency in a big way.
Now Nutaku has released a pair of games that are sure to tickle, as well as arouse, anyone interested in gay play.
Fun on the farm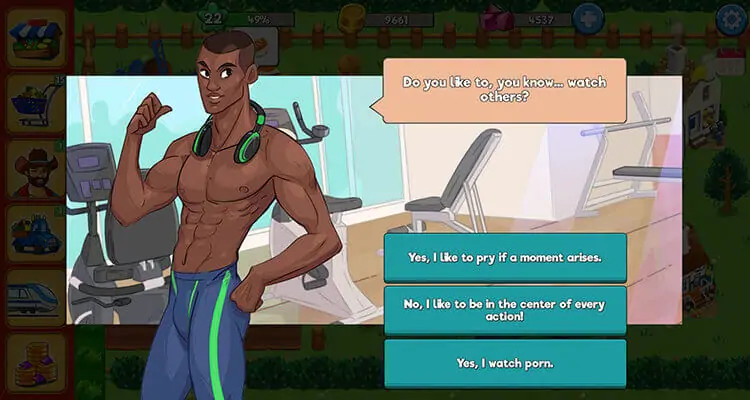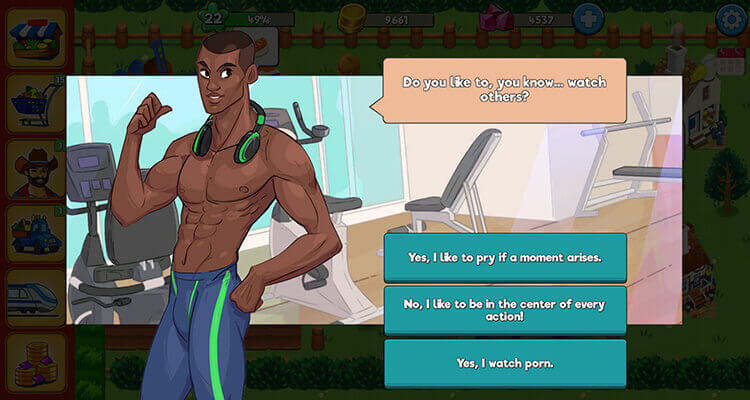 The first, CockVille, is a same-sex take on their popular game "Booty Farm." As with "Booty," the player will be treated with superior graphics and a wide variety of gameplay options.
The game itself brings queer sex back to the farm, with the goal being to nourish and develop crops and cattle—and especially the erotic relationships with other nearby buff farmers.
Speaking to XBIZ, a Nutaku rep said of the game, its development, and what this all means for future of queer subsequent queer games, that:
We wanted to create a cast of diverse characters in every way. We applied and implemented the lessons we learned while developing our previous games into the making of CockVille. It has had a huge head start, compared to our previous work [and] we hope that the response from players will give us the necessary boost to start converting our other LGBTQ+ game pitches into playable titles.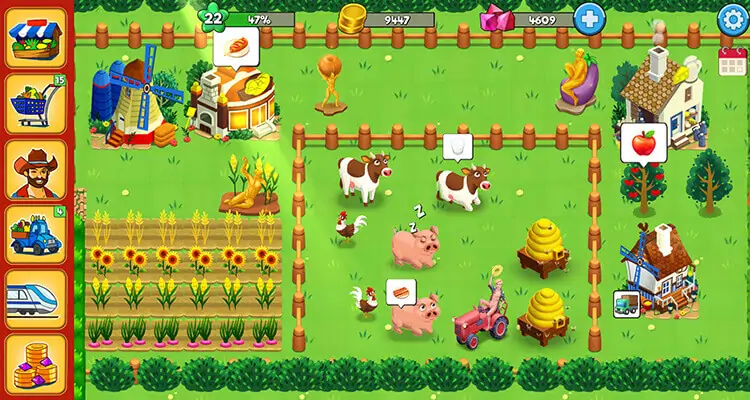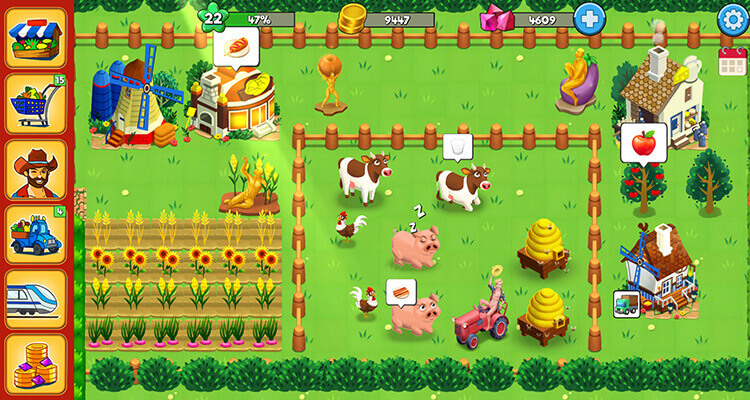 Fun in the studio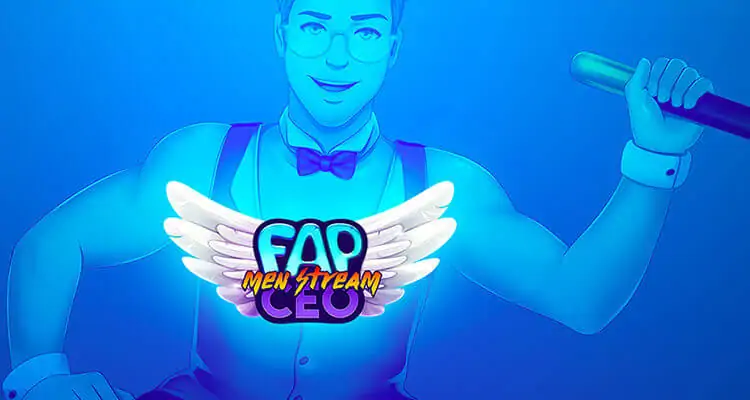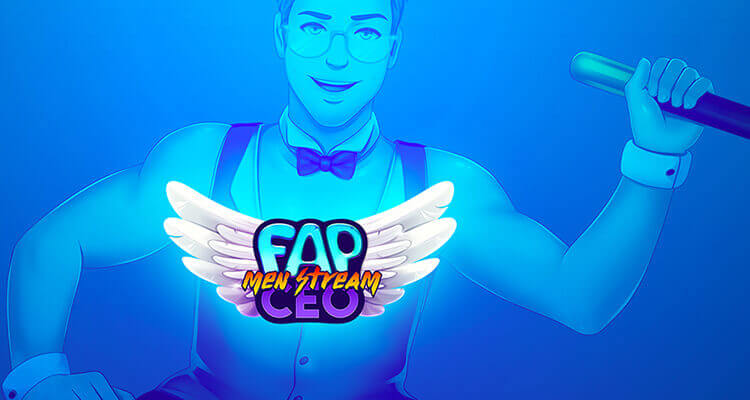 Meanwhile, the other game, Fap CEO: Men Stream [NSFW], is a much more high-finance take to gay gaming. Here the goal is not to raise cows and corn. It's to build a successful video chat company and, naturally, get into all kinds of erotic adventures along the way.
"Gamers get the privilege of hiring the sexiest lover boys, each with a unique personality, to build the most extravagant studio," the Nutaku rep added.
Selling their business will allow players to unlock more men to hire and romance. Players can utilize over 20 office decorations with eccentric items to arouse their new employees, and climb the ranks to ultimate success and riches.
As with all of Nutaku's other games, players can expect smooth gameplay, excellent graphics, delightfully quirky characters, and—you guessed it—sex.
Which, we have to admit, can be just about the perfect way of celebrating Pride.
Happy Pride!
Only a few decades ago, even the thought of celebrating the trials and joys of being LGBTQ+ seemed like an impossible dream.
In June 1969, the New York City police raided the Stonewall Inn.
In response to years of harassment, the largely queer population of Greenwich Village, Christopher Street, in particular, turned that night and the days that followed into a turning point for LGBTQ+ visibility.
Largely due to these Stonewall riots and the immeasurably hard work of subsequent activists and supporters, June has become recognized by many, including by the United States government under Bill Clinton and Barack Obama, as LGBTQ+ Pride Month.
Rainbow flags proudly fly, joyous and tearful marches and parades are held in cities large and small, and even major companies pledge their commitment to diversity and inclusiveness.
Things are not perfect. Far from it. But that we have come so far just shows that through strength, determination, and most of all love, we'll eventually see a world free of ignorance, intolerance, and hate.
Until then, every inclusive and supportive moment is a step in the right direction: thanks Nutaku!
Image sources: Nutaku