Power Exchange: The Future of BDSM Sex
How technology could change dominant and submissive erotic play.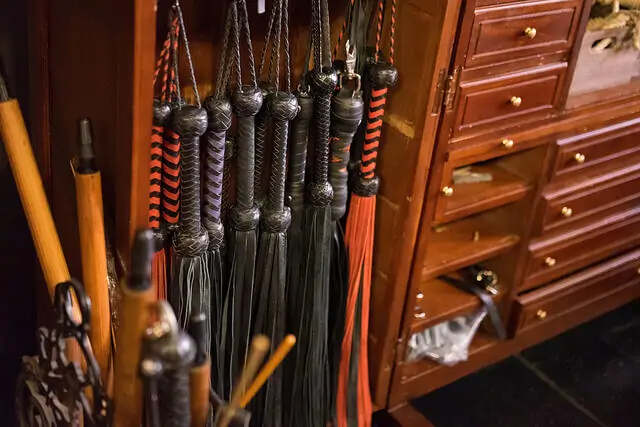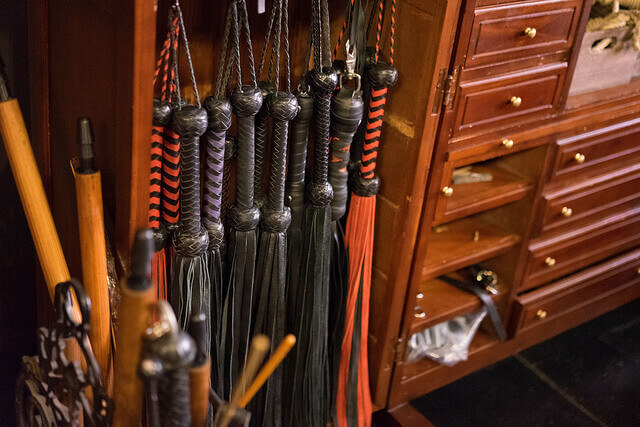 While the initials that form the term BDSM are easy to define—Bondage and Discipline/Dominance, and Submission/Sadism and Masochism—the actual concept itself is so incredibly diverse. It covers so many sexual interests that even Wikipedia says that "inclusion in the BDSM community or subculture is usually dependent on self-identification and shared experience."
In short, if you feel kinky you can be part of the BDSM lifestyle.
At its core, however, BDSM is generally about sexual control: one party relinquishing it, another other assuming it. The roles commonly involved are often referred to as top and bottom—with a switch being those who find pleasure in flipping between the two.
As BDSM can sometimes involve some emotional as well as physical extremes, the BDSM community strives to self-monitor. One of the most common forms of this is the idea that BDSM experiences (or "scenes") should always strive to be safe ("attempts should be made to identify and prevent risks to health"); sane ("activities should be undertaken in a sane and sensible frame of mind"); and, very importantly, consensual ("all activities should involve the full consent of all parties involved"—using Wikipedia again).
Though the idea of BDSM is traced by some to the works of the Marquis de Sade and Leopold von Sacher-Masoch, as well as luminaries like Sigmund Freud, the concept of using the exchange of sexual power for the pleasure of those concerned is clearly deeply rooted in the human psyche.
BDSM, though, has evolved and become much more refined and responsible since those early explorers. Today, a great number of people embrace BDSM not just as an enjoyable activity but as a special, and extremely powerful, form of sexual expression and personal identity. For them, BDSM is not just play but a way of life and even spirituality.
Connecting kinksters
While there is a clear fondness for the aesthetics of the past—play spaces often being fondly called dungeons)—BDSM, like practically every other form of human sexuality, has dramatically benefited from recent technological changes.
For many years the only way anyone could discover the BDSM community was through very specific magazines and underground guidebooks. With the advent of the Internet, though, the power exchange community exploded.
Now there are many BDSM specific dating apps and innumerable sites—one of the most popular being Fetlife—giving people even in the remotest parts of the world an opportunity to connect with, and receive support from, other BDSM community members.
Even more importantly, this new level of interconnectivity means that people interested in the lifestyle can share essential information on how to do BDSM play safely.
BDSM hardware innovations
While still in the early stages of development, another technological breakthrough that could also expand BDSM play potential are recent developments in teledildonics: sex toys linked to each other as well as the Internet.
We've seen many new devices become available—such as those from OhMiBod, Lovense, and Kiiroo—that are allowing lovers to reach out and virtually touch one another. More than likely this same technology will be embraced by the BDSM community to add an extra dimension to kinky play.
After all, a major component to many people in the BDSM scene is the idea of sexual control—and how better to reward a submissive than by a teledildonic orgasm? Or, if they haven't deserved such pleasure, why not then deny them access to their favorite sex toy via a biometric password held by their dominant?
A virtual dungeon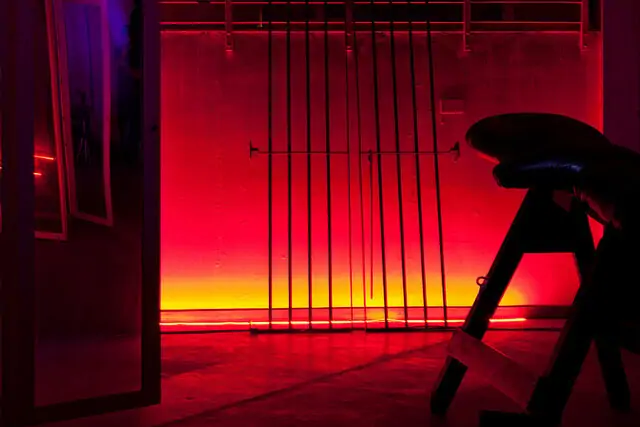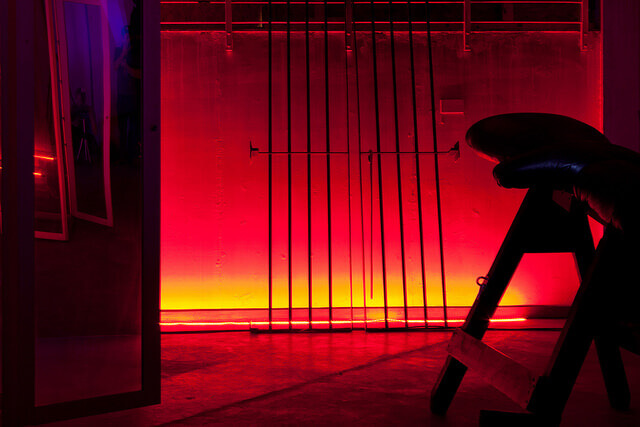 Virtual reality, too, shows great promise in bringing new toys to the BDSM playbag. Many adult entertainment companies have included VR options for their kink customers. One of the, if not the, largest BDSM pornography companies, Kink.com, has already launched a virtual reality version of its popular site [NSFW].
Other companies, like Pornhub, also feature a fetish section of their VR offerings—with many others no doubt arriving soon.
While VR's power of total immersion lends itself perfectly to sex, it really could be a massive benefit to those interested in BDSM.
For all of today's growing acceptance of different forms of sexuality, the world of domination and submission, and all the flavors it may involve, is still seen by many to be taboo—both because of personal shame as well as the backward attitudes of far too many healthcare professionals and legislators.
Because of this, VR holds tremendous promise in exposing—and educating—the BDSM curious to the reality of the lifestyle. Reading about a technique is one thing, and a video is another, but VR and its power to place people virtually in the experience, would be the next best thing to a hands-on experience.
Tomorrow's kinky play
In the meantime, we are fast approaching a time when sexual control of one person by another (consensually, of course) could literally be a hardwired option.
Direct neurostimulation is the implantation of electrodes in a person's body or brain allowing them, or someone else, to directly trigger an orgasm without genital contact.
It doesn't take a huge amount of (kinky) imagination to see where this could lead. Dominants could literally have the keys to their submissive's pleasure, or be able to reward them at any time, any place, with a simple electronic signal.
Additionally, neurostimulation could mean a whole new orchestra of erotic sensations. With digital rewiring of signals, it could be possible for someone to receive unique forms of erotic stimulation from apparently non-erotic behaviors. A submissive, for example, who performs an expected action—say doing the dishes—could receive the reward of an erotic thrill for doing it perfectly.
Then you have bondage. Even though things like rope, leather, and latex restraints will more than likely never go out of style, with direct access to a person's motor centers it would be possible to restrain someone totally and completely within their own body—with the consent of those involved, of course.
Meanwhile, as advances in artificial intelligence grow, it also could be possible in the future to have a manufactured dominant or submissive: one that would be programmed not just for the greatest pleasure but also for physical and emotional safety.
Right along with safety, sanity, and consensuality, another thing the BDSM community embraces is imagination. And with these new technological playthings, both here now and coming soon, the world of kinky sexual play could become even more powerful—and beautiful.
The biggest change coming to BDSM
And yet the greatest—if all goes well—is yet to come.
While lagging slightly behind gay and transgender rights, and polyamorous relationships, BDSM continues to gain acceptance.
Though there may be trials and tribulations ahead, it is clear that one day being a member of the BDSM community, having power exchange-based sexuality, will not be a cause for social stigma.
In this future world, sex in all its consensual forms will be seen as a wonderful way to celebrate the pleasure of being human—and never with shame or fear.
Image sources: Dylan, Chris Marchant, NFGphoto