AI-Generated Erotica: Exploring Its Possibilities And Limitations
How machine learning systems might shape the future of adult entertainment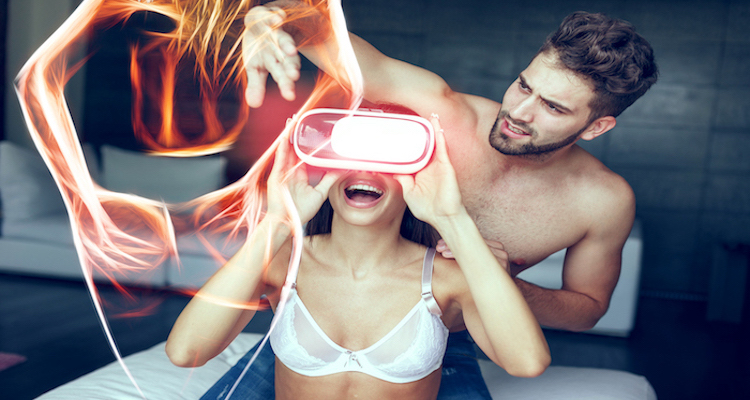 By now we're all familiar with how rapidly AI systems like ChaGPT are progressing.
What you may not know is there are already developers using these new technological tools to create places, people and things to need their own or their customer's unique sexual desires.
Whether it's gaming, communicating, downloading music; for all intents and purposes we're not able to make what we want, when we want it, and how we want it.
These are just some of the nearly-limitless possibilities artificial intelligence may offer us, from personalized virtual/augmented reality erotic experiences to sexually provocative chatbots–not forgetting revolutionary advances in sexbot technologies–the best, we hope, is yet to come.Will it be only about ai?
On the Fagen Wasanni Technologies site Donovan Johnson discusses AI's "minimal content restrictions,"and how its users might enjoy and "explore a wide range of subjects without limitations."
In a world without these limitations though, the question becomes, will we want our AI generated performers, sex partners and digitally rendered social spaces to replace and not enhance their real-life counterparts?
In some instances, they already have.
What already exists 
Virtual clubs and party spaces already exist, digital spaces where people can meet, greet, and interact with people who share their similar, sexual interests.
To ensure nothing and no one gets out of hand, these non-physical,disease-free environments are often self policed very, much like how players might keep a watchful eye on each other to ensure a safe gaming environment.
So anyone can visit an online dungeon or virtual kink club, meeting friends and playmates, and maybe having a specific sexual desire fulfilled, all while enjoying the safety and relative anonymity of cyberspace–all without having to call an Uber or pay that ubiquitous two-drink minimum.How can AI make things better?
Before we get too far down the rabbit hole of the ways machine learning systems might be applied to erotic imagery, engaging in salacious chatting, and the creation of sensual environments, let's first unpack the benefits customers, providers, performers, are already experiencing.
For instance, AI currently provides blisteringly fast language translation for people who want to meet online but but don't speak the language.
Then there's how today's AI systems are able to manage the thousands of comments that routinely sail into and out chat rooms: a real boon for real time, adult performers.
Compliments of facial recognition technology, we have much more secure and assured online age verification systems–like ones described by BCAMS Magazine. not to mention how age verification can be of utmost importance for people working in the adult entertainment industry–online or not.
Then there's how AI's improved video quality has upgraded everyone's adult entertainment viewing experiences, providing us with an unprecedented level of erotic immersiveness.
Copyrights, privacy—oh my!
Unfortunately, many developer's still train their machine learning systems using data non-consensually scraped from the net.Likewise, material used to train AI image generation software also is frequently, and illegally, pulled from a multitude of different sources–copywritten or not.
As U.S. Copyright Law says, it only protects "the fruits of intellectual labor" whether it's created or modified solely by the human mind.
This clearly puts AI-generated content into murky legal waters, especially regarding what rights these programs might be traipsing across–and, from there–what limitations we need to consider when using them.
Just as one person cannot appropriate the images, recordings, or any other intellectual property from the creator of that property without their permission or payment–or both–equal questions arise over what AI can legally use, as well as what payments and permissions might be needed.
Still, applying some caution with a hefty handful of optimism, we should always hold for a more positive future.
As AV Access writer Stephanie points out "The future of AI webcams looks bright, with advancements in technology and new applications emerging all the time."
The future we surely want—and need?
The faster we come to realize the better mouse traps that come with any new program, service, or technology, the more we need to use laws–not forgetting a good dose of ethics–to ensure we, and our sexual pleasures, will move forward and not slide backward.
Without a doubt, not everything we throw at the proverbial wall of culture sticks, meaning in time we'll be able to take to some aspects of AI and the customized erotica it may help us create as we have all the other technological advancements that have made adult entertainment get better and better..
So we may not need to fear a Terminator future. As man always has, we will learn right along with AI, making mistakes as much as we do advancements, and eventually come to work with and not against each other.
As with other erotic technologies like virtual and augmented reality to name just two, it's clear, sooner or later, we'll find our way.
Image Sources: Depositphotos