Kiiroo Is Taking Pre-orders for Keon, It's New Interactive Penis Stroker
Business-savvy brand releases automatic masturbator that pairs with its own Feel Stroker.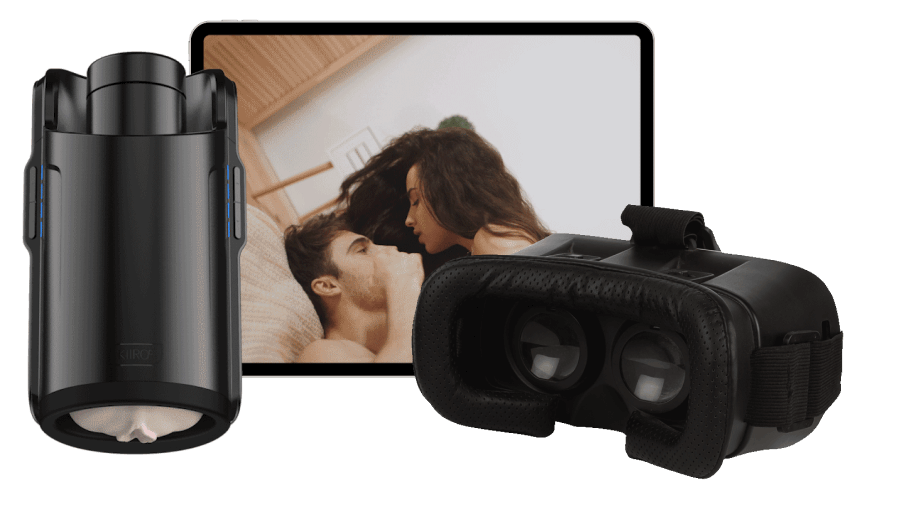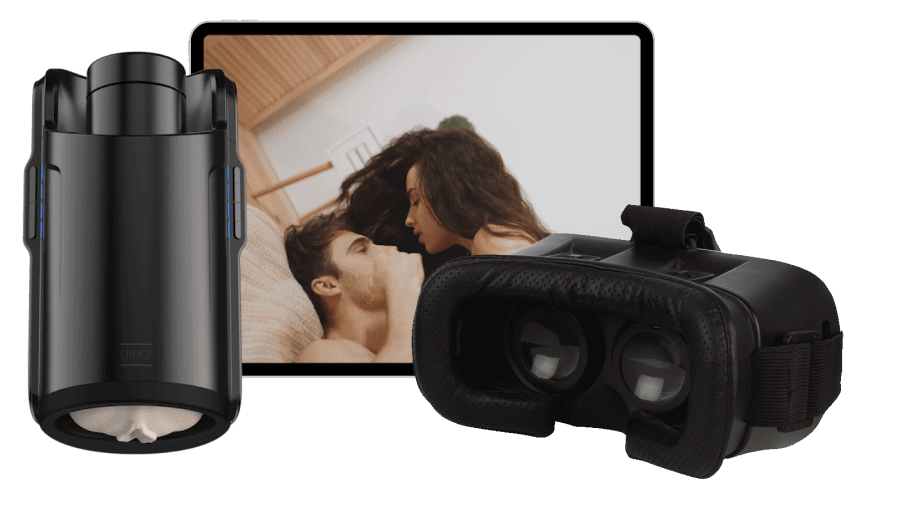 Kiiroo's newest interactive sex sleeve has arrived and is now available to pre-order.
KEON is for people who are single, in long-distance relationships, or just looking to add a little extra spice to their pleasure. It allows users to connect the device with adult videos across a variety of popular websites, including Pornhub, FeelXVideos, and FeelVRporn.
The Amsterdam-based sex tech company has released several sex sleeves models over the years. So what makes KEON different?
It's the
One of KEON's predecessors is the Fleshlight Launch, which paired Fleshlight [NSFW] strokers with automatic masturbation technology. It is no longer available for purchase.
KEON instead pairs with Kiiroo's very own stroker called the Feel Stroker. Business-wise, it's a smart move.
With Keon, users can control the speed, the feeling, and other sensual aspects of their sexual experiences. But what stands out about is how KEON can move on its own while the user enjoys the experience either through VR or a screen.
KEON is also made with Kiiroo's Feel Stroker sleeve which simulates the experience of putting yourself in the shoes—and the sheets—of some of your favorite adult stars.
Kiiroo has been a leading figure in teledildonics (long-distance sex) and sex technology. Likely inspired by social distancing and all of these long-distance relationships, Kiiroo is giving its clients a way to get their needs met from the safety of their own home.
Time to enjoy
Users sync their KEON device to videos of their choosing through the Kiiroo app (required) and their VR headsets (optional).
With these, they are able to control their KEON device to move to the speed and feeling of the video the user has chosen. And again as mentioned above, the KEON moves on its own, so you can enjoy the videos and the "Feel" sensation.
Compatibility with other Kiiroo devices is planned, it's not yet possible. But when it is, users can take advantage of this feature using Kiiroo's app. You can also use the app for texting and calling, and video-chatting.
While KEON only has one model right now, Kiiroo has plans to grow its collection to feature a wide variety of textures to simulate both vaginal and anal sex. No dates for these later options have been confirmed at this time.
The KEON is available for purchase on Kiiroo's website for $249. 
Customers can save 10% on this price by preordering before October 9, the same date KEON will be shipped to North America. Then on October 15 and 30, it will start shipping to Europe and Oceania respectively.   
Alternatively, customers can go basic with the Feel stroker, which Kiiroo offers as a "hands-on" approach to masturbation. It doesn't sync up to videos or an app, but it does give you a taste of what Kiiroo has to offer. 
Image sources: Kiiroo