MysteryVibe's Poco Is a Bendy Bullet Vibe That Takes Many Forms
A sex toy that transforms into a wearable and adapts to different bodies.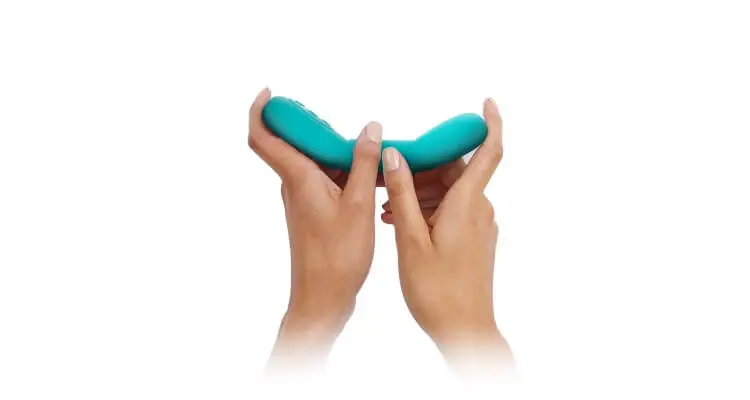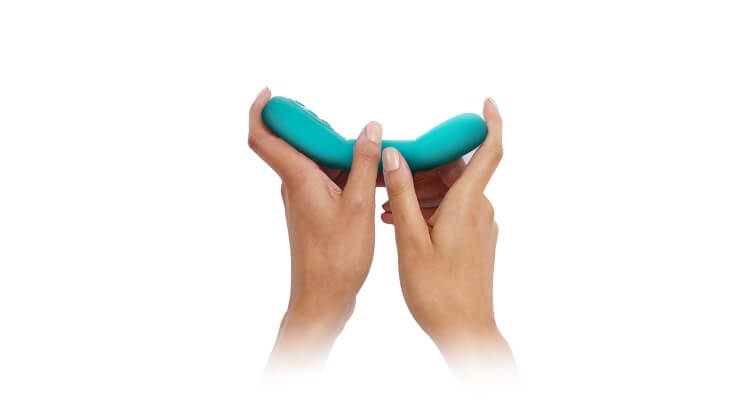 I'm a big fan of bullet vibrators.They get their name due to their cylindrical shape and are often pinky-finger-sized devices that quite literally look like bullets.Why I adore bullet vibes is not just due to my love of outercourse. Since they are small and can offer a range of power intensities, they're often versatile, discreet, and pleasing to many different people and body parts.
MysteryVibe's Poco is not your typical bullet vibe, however. While it does check many of the boxes above, the Poco stands out for its high-tech and innovative design features. So many thanks to the kind folks at MysteryVibe who sent me this bendable smart vibrator to review.In this Poco vibrator review, I'll share the pros and cons of the device and who might enjoy it the most. 
The big bendable bullet vibe
At just under 6 inches (15cm) in length, Poco is about three times longer than your average bullet vibrator. Poco's wider girth, ranging from 1 inch (2.5cm) at the tip and 1.6 inches (4cm) at the base, may also make it easier to grip than smaller designs. 
The turquoise device also changes shape as it can be bent at two different points along the flat shaft. This malleable feature allows it to adapt to different body types and genitalia as well as sensation preferences. It has two motors along with 16 intensity levels and 8 pre-set patterns.
The deep and rumbly vibrations can be controlled using the well-marked buttons on Poco itself. They are stiff, however, so will likely be challenging for people with weak or no hand strength.
That being said, MysteryVibe offers a free app on both Android and iOS that gives a wider range of control options with minimal hand pressure required.
Speaking of the MysteryVibe app…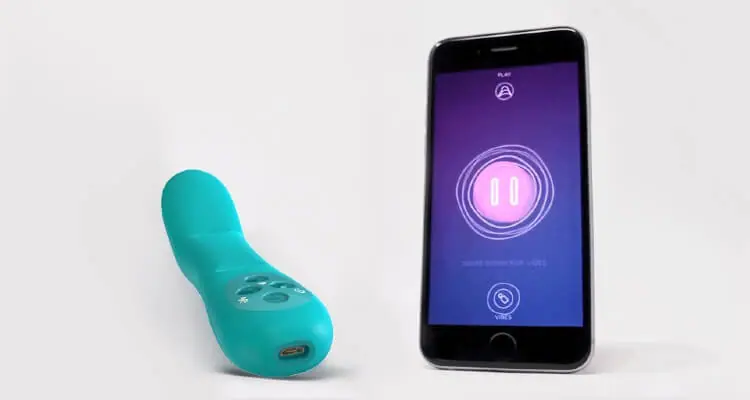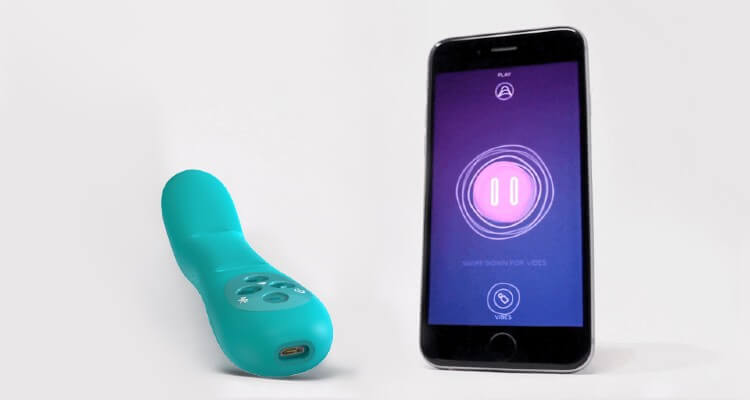 I was also gifted with a set of Poco Playcards that share several solo and partnered ways to enjoy the vibe. They are fun if you're seeking sexual inspiration or more guidance on how to explore with sex toys.
One of the racier and socially relevant ideas is "The Saucy Secret," which involves curving Poco and turning it into a wearable panty vibe. Then tell your date to download the MysteryVibe app so they can control it while on a  stroll… a safe social distance away. 
I found pairing Poco to my Apple Smartphone very simple. Yes, it's far from my first time connecting a Bluetooth sex toy to an app, so I'd hope it would be easy by now. But every once in a while I come across software that gives me a hard time. 
The MysteryVibe app offered easy-to-follow prompts on how to pair with the Poco. In moments I was able to create my own vibration patterns and control the two motors. If you're into remote sex, however, I must break the news that the app is not meant for long-distance control.
Not bent out of shape
Personally, as a great lover of outercourse as I mentioned above, I got a lot of pleasure out of testing out Poco. Poco can also bend around the pubic mound, which can be pleasurable on its own and indirectly stimulate the clitoris.
Depending on your body type and how sensitive your body is to vibrations, G-spot and clitoral stimulation may be possible with Poco. For instance, if your clitoris is closer to your vaginal opening, it may make dual stimulation more accessible with this design.
On the other hand, the reviewer at Mashable faulted Poco for being too short for users to make the most out of its bendable features. That may be a fair criticism, however, Poco comes on the heels of the success of MysteryVibe's first bendable vibrator: Crescendo.
The Crescendo is 8.5-inches long, offering more flexibility and less rigidity. So if you're looking for a bigger, more malleable device for stimulating the G-spot and clitoris or the penis perineum at the same time, then you may want to go for the big-C.
However, I like to also judge a sex toy by its intended design and purpose. Poco was designed to be a pocket-sized and entry-level sex toy. It's a toned-down and more affordable product than the predecessor Crescendo, which costs $203 while Poco is $122.
Overall, it's a beautiful malleable sex toy that's made of high-quality material. If you are looking to kick off your exploration into bendable sex toys, and have the extra money to spend, it may be a good place to start!
Image source: MysteryVibe