Lovense Gush: You Can Now Buy the Interactive, Hands-free Penis Vibrator
"Glans massager" pairs with sex games, adult content, and Bluetooth sex toys.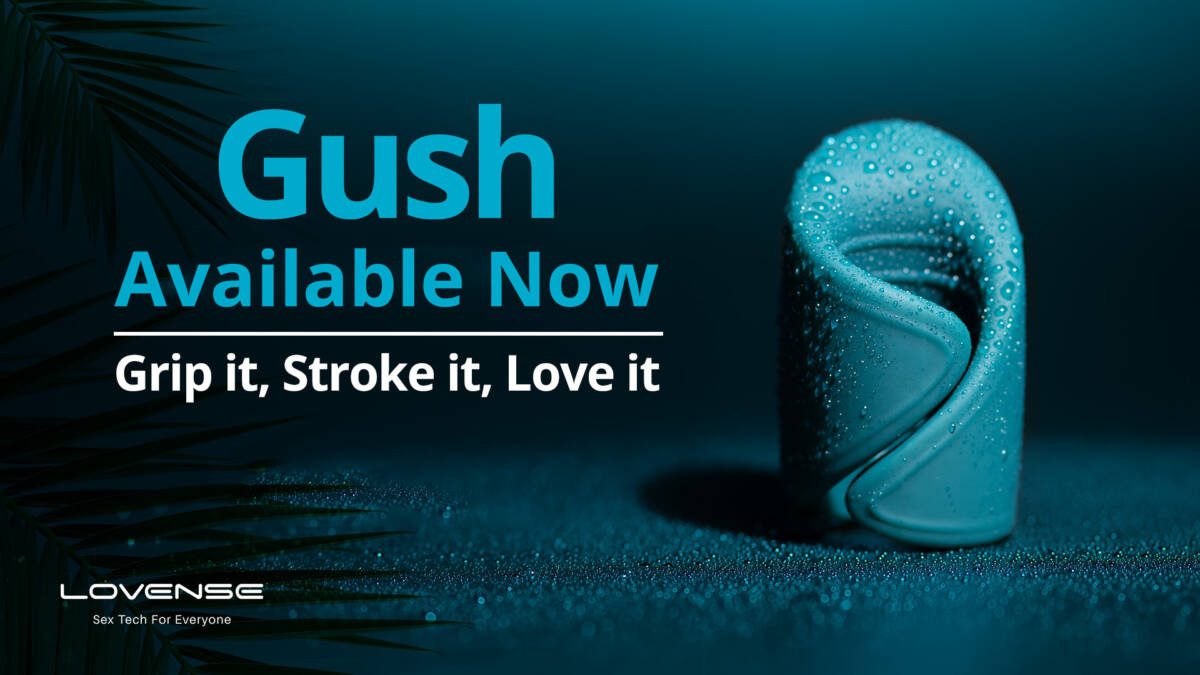 The previously rumored hands-free Gush sex toy from Lovense is now available to purchase.
Called a "glans massager," the new stroker is designed to deliver pleasant vibrations to the tip of the penis, also known as the glans.
Designed for solo play, close-range, and long-distance control, Lovense Gush also offers an optional band that increases targeted stimulation, intensity, and tightness.
New smart sex toys from Lovense
The Gush penis vibrator is one of two new products the sex tech company recently launched, the is other the Hyphy dual-ended vibrator that went on sale in October.
Both Bluetooth sex toys integrate with interactive online sex games 3DXChat [NSFW] and Wild Life Demo from Nutaku [NSFW].
RELATED READ: New X-Rated RPG Can Be Synchronized with Lovense Toys
"Syncing Lovense toys with media content and video games just got a whole lot better with Lovense Gush," Lovense CEO Dan Lui said in a press release.
"We are very pleased to release a new toy for men, specially designed for fans craving handsfree play."
In October, Lovense confirmed to Future of Sex the release of the two new sex toys for late 2021. Kyle Machulis, the engineer behind buttplug.io, initially spotted FCC certification images of Gush and tipped off the sex tech community by sharing photos of the blue sleeve-like device in a September tweet.
Machulis compared to sex toy to the Hot Octopuss Pulse vibrating sex toy for penises, suggesting it could be a competitor equipped with Bluetooth—a functionality Lovense is particularly well-known for
"Lovense plans to launch two new products to the market by the end of the year, one of which is Gush," Lovense spokesperson Nikita Kuznetsov had told FutureofSex.net in October.
"Gush has passed certification and will soon be available for purchase. We made a toy of this form factor, because Lovense is working on many new interactive features and integrations with different multimedia content, and a hands-free wearable toy is the perfect device for this."
Today, the Lovense Gush went on sale, and we'll share a review from Future of Sex writer M.Christian soon.
Image sources: FCC.report, Lovense