Sex Tech Company LELO Launches Sexual Wellness Podcast
The show explores women's pleasure, sex tech, and crushing stigma.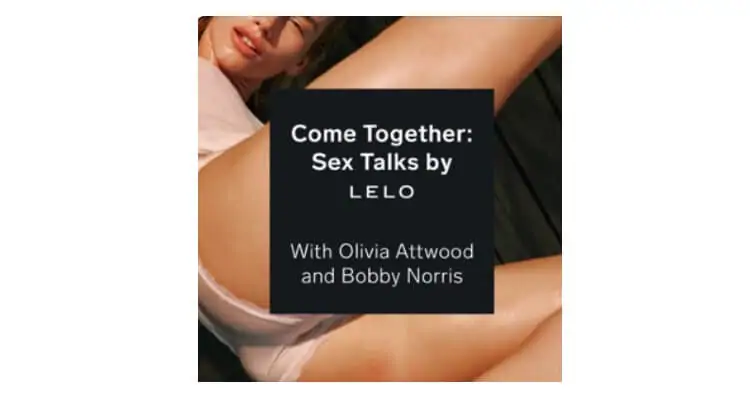 "Come Together: Sex Talks" is a new, educational podcast started by LELO, the sexual wellness brand behind luxury sex toys such as the SORAYA 2 and TIANI 3.
Hosted by reality TV stars Olivia Attwood and Bobby Norris, the podcast dives into sex in our modern age, discussing dating apps and various hot topics in sex tech such as virtual reality, sex dolls, and teledildonics, as well as the lingering stigma behind women's pleasure and education.
Guests put their sex lives under the microscope
Each week, Attwood and Norris invite guests from a variety of backgrounds and interview them about their sex lives. They cover activities like sexting, how to deal with online harassment, and offer advice on how women navigate and enjoy sex in the face of societal stigma.
During the 30-minute episodes, these topics, often considered taboo, are being brought out into the open. They are starting important conversations about sexual freedom, or lack thereof, and the importance of having frank and honest conversations about pleasure.
Guests include the author of How to Have Feminist Sex, Flo Perry; Instagram star and creator of The Everything Podcast, Natalie Lee; Love Island contestants Eyal Booker and Gabby Allen; and co-creators of ComeCurious, Florence Barkway and Reed Amber.
'Come Together' tackles big questions with big names
It is exciting to see a sex tech company like LELO focusing on sex-positive education surrounding sex tech and women's lives.
With celebrity guests, the podcast has the potential to reach a wider audience and hopefully, it will contribute to de-stigmatizing sexuality and educational discussions that can alter the way we talk about pleasure.
You can find all available episodes of Come Together: Sex Talks by LELO on Apple Podcasts.
Image sources: LELO