Negotiate Consent for BDSM on Your Smartphone with the NoGrey App
Struggling against censorship on app stores, the kinky project sought crowdfunding for web-based version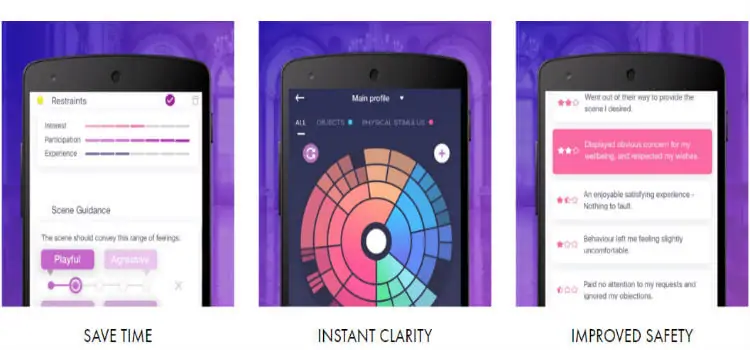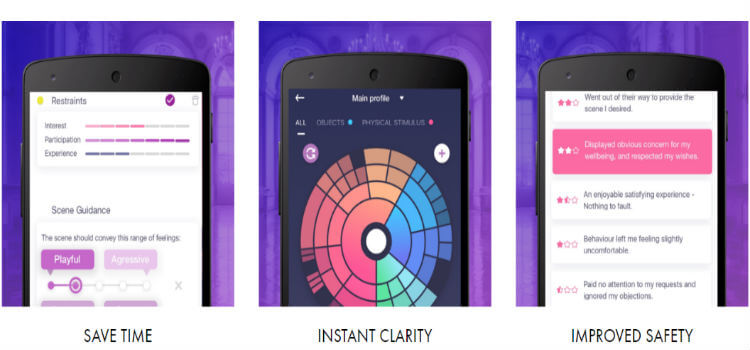 Negotiate BDSM scenes safely and easily? There's an app for that!
NoGrey aims to " increase safety within the community" by improving communication between scene partners.
The app has several features to make pre-scene negotiations easier and ensure that they don't get forgotten in the heat of the moment. Colorful dynamic graphs help a partner recognize your sexual preferences at a glance.
Additionally, AI-driven recommendations make sure that you don't leave behind any important topic during the negotiation.
NoGrey also offers a secure chat and a Facebook-style feed with multiple privacy options: you can control which content is public or restricted to your contacts. This feature serves two purposes: connecting with like-minded people and screening potential scene partners for extra safety.
The users can send "scene invites" to each other, to schedule BDSM encounters right from the screen of their smartphone.
The users who purchase a paid subscription get additional privacy features and the ability to manage multiple tailored profiles. For example, a person who's into clinical play and shibari can create two separate profiles, one for each kink.
The user can invite people who are into clinical play to see one of the profiles, and users who are into shibari to see the other. This feature is particularly useful for switches, i.e., people who like to play as both a Dom and a sub. It allows them to create a profile as a Dominant and another as a submissive.
Unfortunately, you can't find NoGrey on Google Play Store or the Apple App Store. The app's official website reports that "Google placed NoGrey Android App into a review on July 08 due to objectionable User Content being posted on the public feed."
The staff is now working with Google to remove all the flagged content, in the hope that NoGrey will be back on the platform soon. However, Android users can sideload the app.
As for iOS, NoGrey is currently in public beta. The users need to join Apple TestFlight in order to use it.
To overcome the obstacles that come with uploading an adult app to Google Play and the Apple App Store, NoGrey launched a crowdfunding capmpaign for a web-based version of the app on Indiegogo.
The campaign is now closed and only raised $759, or 2%, of its $25,636 goal. Luckily, the goal is flexible, so NoGrey will have received all the funds collected even though it fell short of the intended fundraising target.
Negotiating consent before a BDSM scene is of paramount importance to ensure safety. Therefore, tools that help facilitate communication between kinksters are much-needed in the sex tech industry.
For this reason, we wish NoGrey all the best in its honorable mission as it continues to work toward makings the app more accessible.
Image sources: NoGrey.app