Review of the Best Sex Games and Most Realistic Sex Simulators of 2021 [UPDATED]
Sex simulation games that make virtual sex feel as good as it does in the real world—or maybe even better.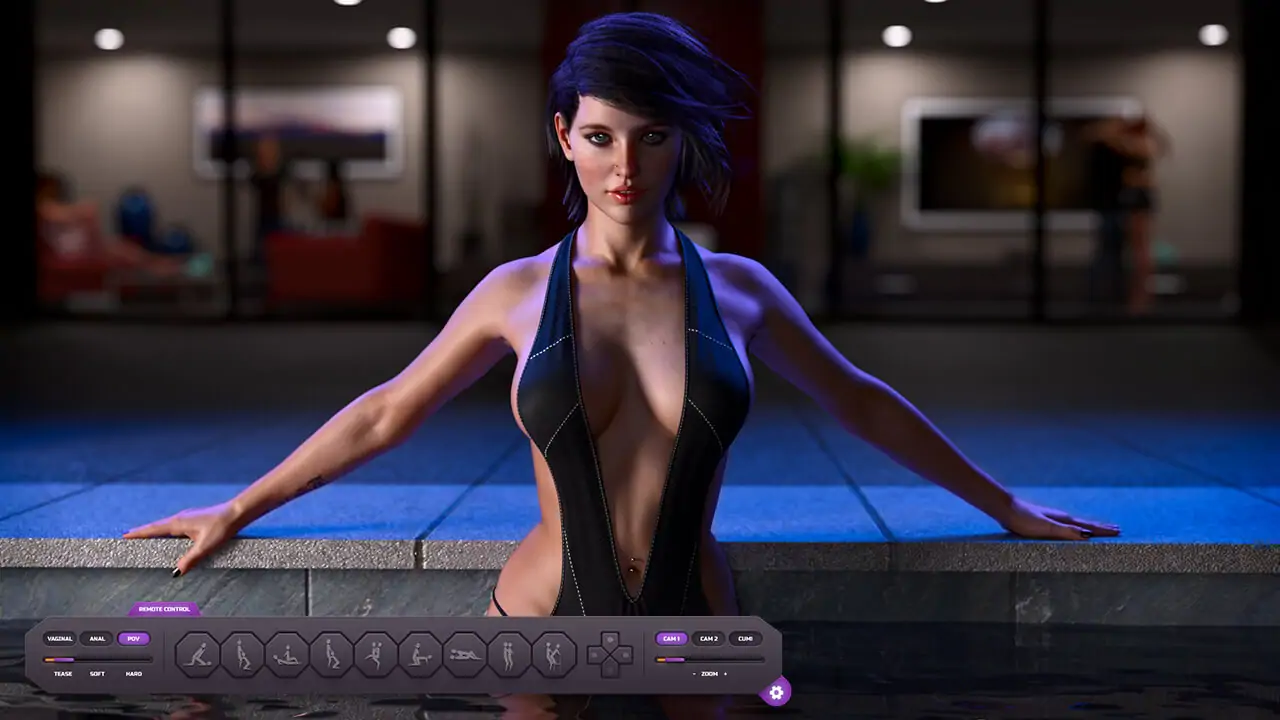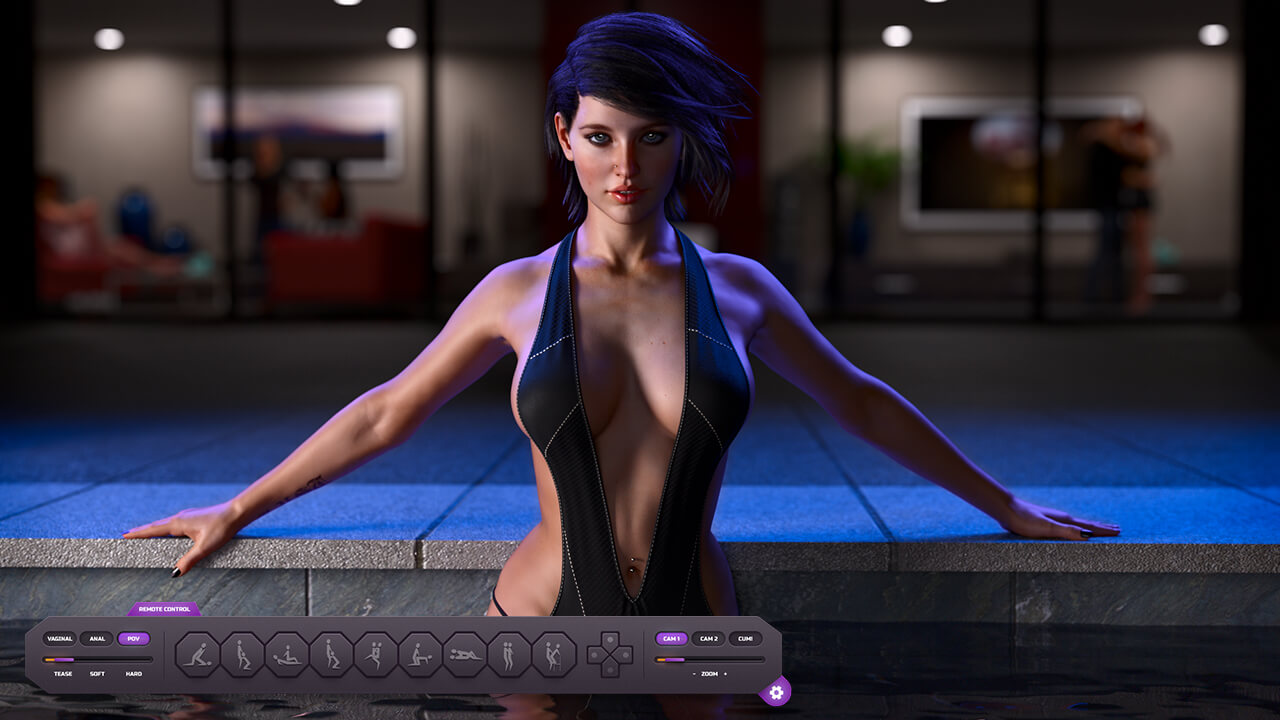 Before we journey into the hot and steamy world of the best games and most realistic sex simulators, we should first visit the rather unnerving uncanny valley.
Conceived by professor Masahiro Mori back in 1970, it wasn't until 1978 that the term first appeared in print, in Jasia Reichardt's book Robots: Fact, Fiction, and Prediction.
The uncanny valley is a theory that the closer computer-generated imagery (CGI) or robots resemble real human beings—the more realistic or lifelike they attempt—the more likely they will provoke feelings of unease or disgust.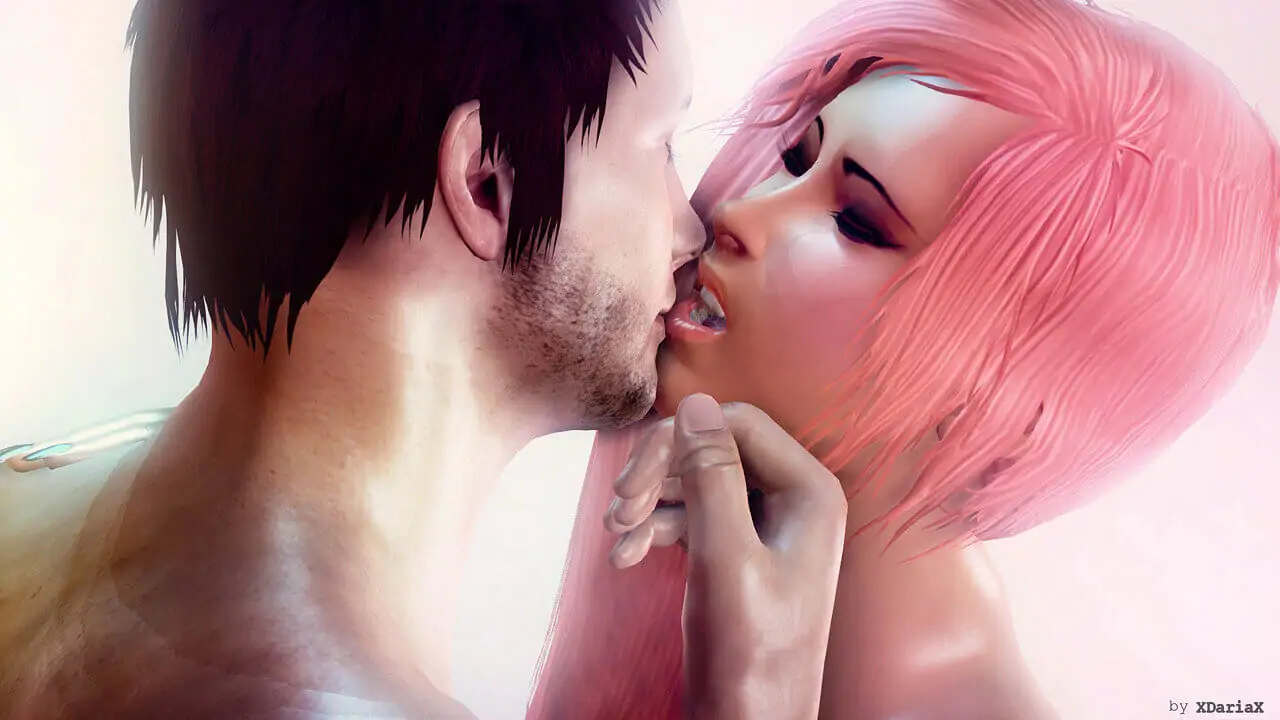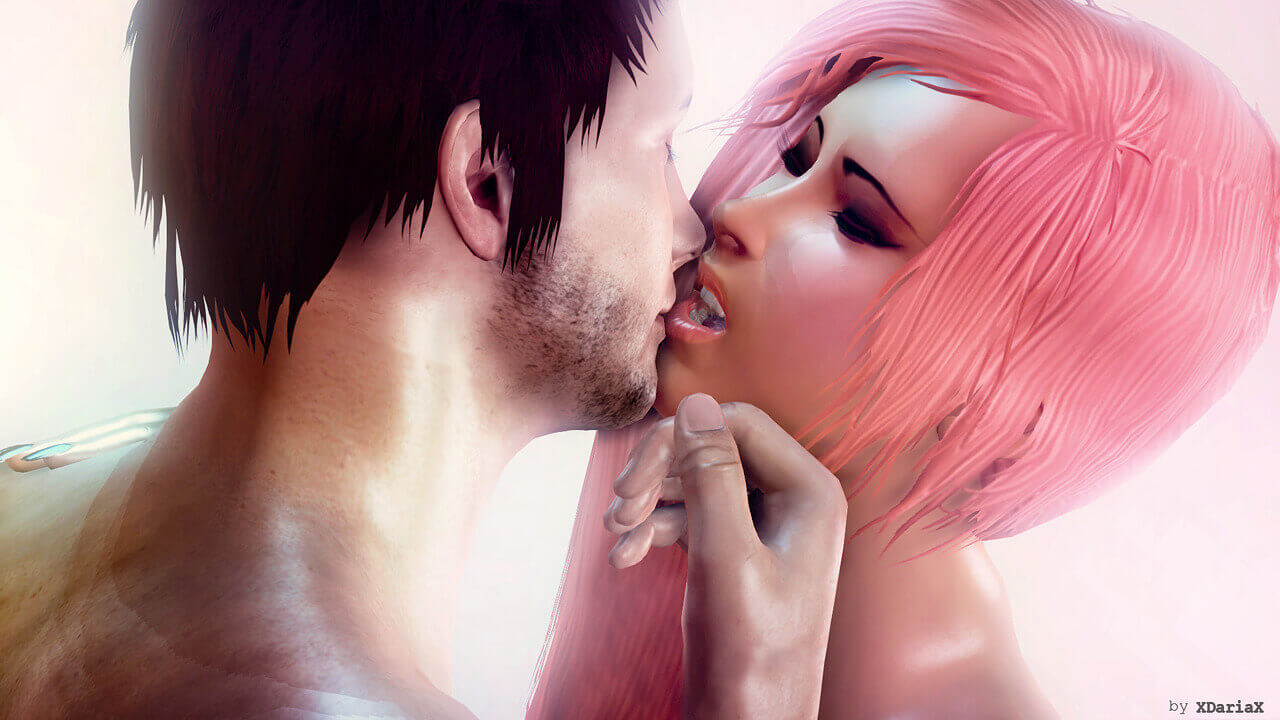 Sex Simulation Games & Adult PC Games
In the last few years, however, a better understanding of the phenomenon, as well as more advanced technologies, have allowed developers to create the most realistic sex games possible without provoking this disquieting response.
You can find perfect examples here in our list of the best sex games and most realistic sex game simulators. These titles work hard to get close to an illusion of erotic reality without steering players into the eerie uncanny valley.
Today's best sex simulation games also synch with sex toys. Thanks to Bluetooth technology, you can both watch and feel the erotic action unfold with interactive sex toys from companies like Lovense and Vstroker.
While many of them are adult PC games, we've also included our selection of realistic sex games and sex simulators that support Mac, iOS, and Linux.
Best Sex Simulators
Adult World 3D


Here's a game that says it right on their site: "The Most Realistic 3D Sex!" Surprisingly, Adult World 3D [NSFW] lives up to this claim with high-definition graphics, a wide range of erotic activities, and multiple characters.
The sex simulator that scores points for being as lifelike as possible for a CGI title. It's PC only, so if you're an Apple user you may be tempted to switch.
According to the game site: "Some of the finest game designers and computer graphics artists in the world have put their skills to the fore in delivering a game of the most outstanding quality. Each and every fair vixen in the game is rendered with stunning clarity and detail, and it is almost as if you could reach out and touch them."
Its creators are also behind other visually stunning adult PC games like Dream Sex World [NSFW]—pictured in the article top image—as well as fetish games VirtualLust3D [NSFW] and HentaiSex3D [NSFW].
3DXChat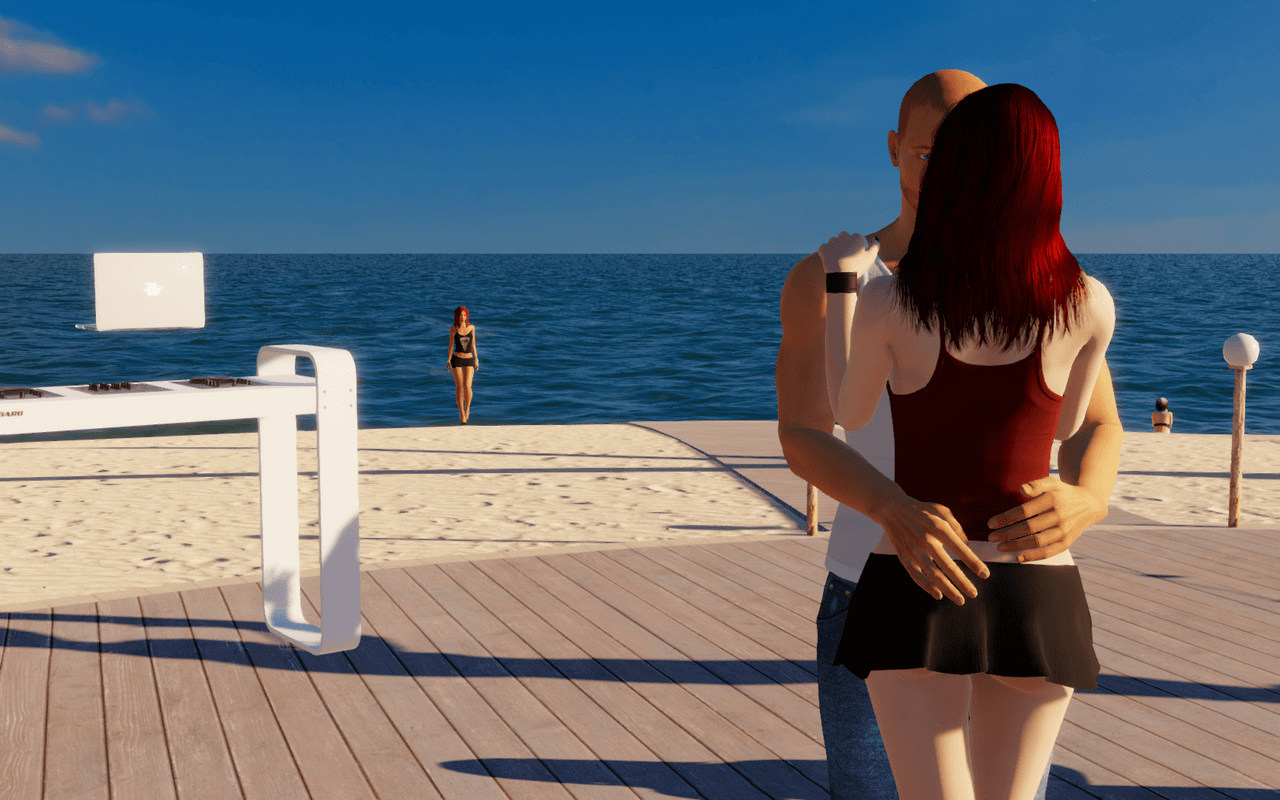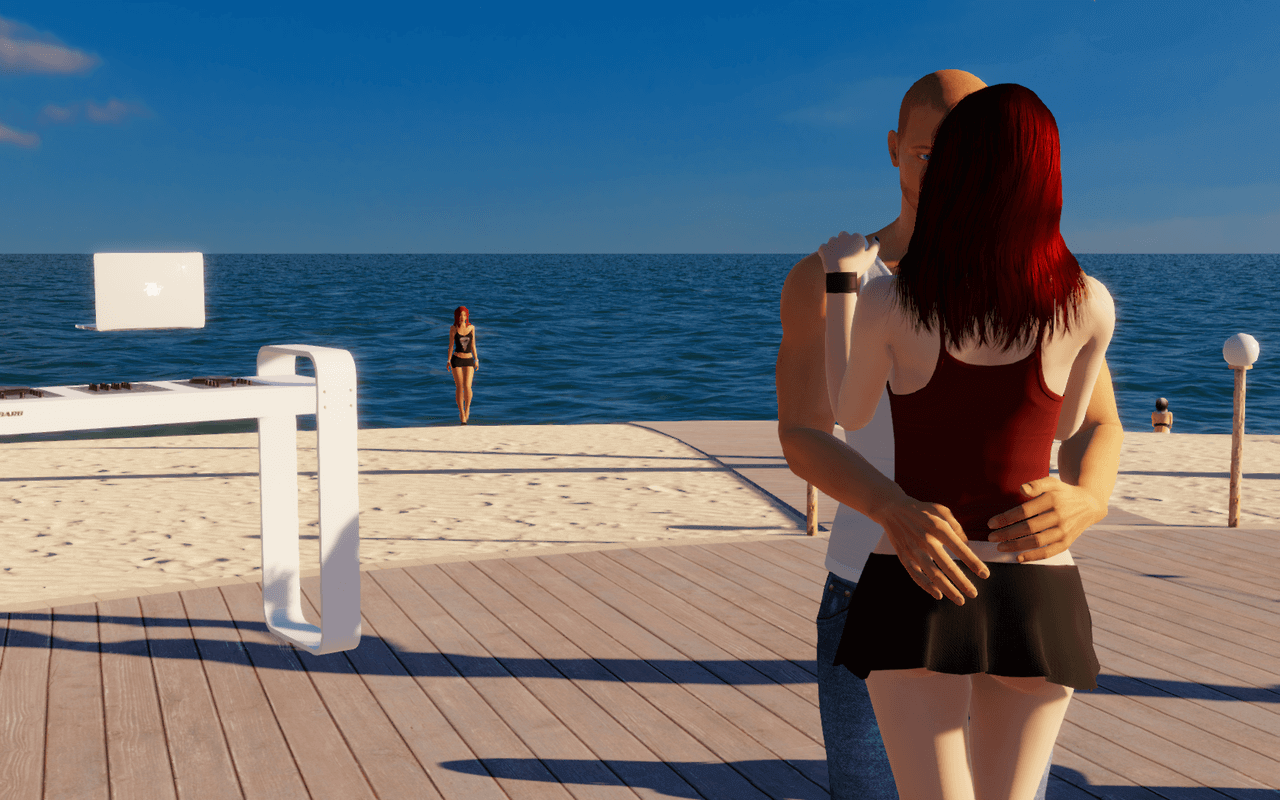 We've talked many times about 3DXChat [NSFW]—including in our lists for Best Sex Games for Women, Best VR Sex Games, and Foot Fetish Games That Will Knock Your Socks Off (to name just three)—but always for really good reasons: it's just that good. As you can tell, it's definitely one of our favorite adult PC games.
RELATED: Review of the Best Massively Multiplayer Online Sex Games
It's also a longtime favorite on our best sex games and most realistic sex simulators list. Why? Because its graphics are some of the best, if not the very best, for a massively multiplayer online sex game. The adult PC game also deftly avoids the icy wastes of the uncanny valley by skillfully balancing a borderline-cartoonish style with realistic avatar modeling and physics.
There's also the fact that 3DXChat [NSFW] is an immense playground open to almost infinite possibilities. Players can appear as realistic, or fantastic, as they choose. Not only can they customize how their avatars look, but they can also build public or private locations and special hookup spots.
3D Sex Villa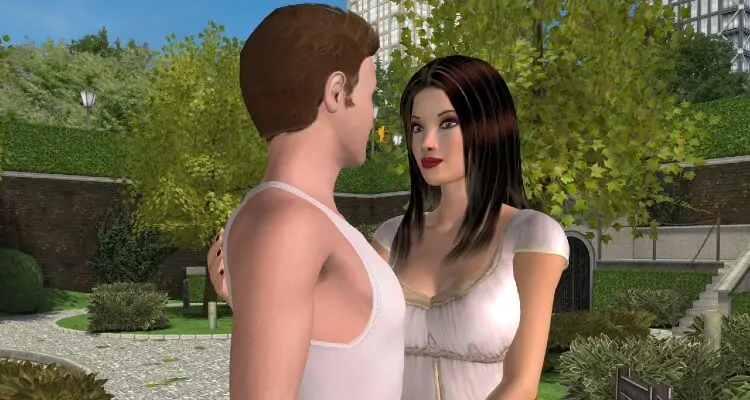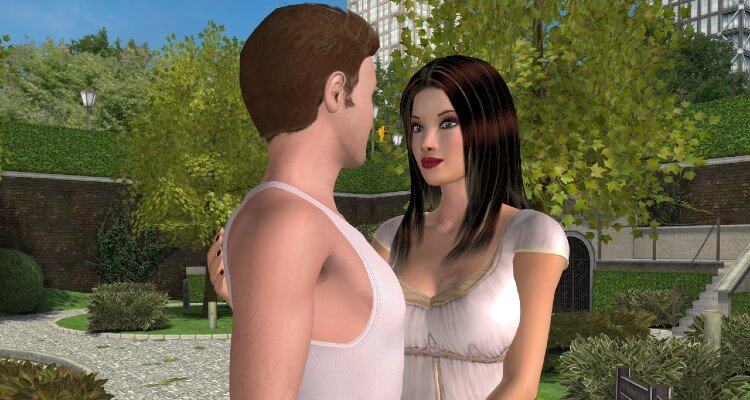 Sex simulator 3D SexVilla 2 [NSFW] is another great example of how sophisticated graphics have become in adult PC games. The word "great" here is perhaps an understatement as this realistic sex game boasts levels of realism that simply have to be seen, or played, to be believed.
Unlike 3DXChat, which is an online game, 3D SexVilla 2 is designed to be primarily a single-player experience. But users can share content with other players in the popular Thrixxx social network.
3D SexVilla 2 boasts that its motion graphics simulate realistic physics. The game also allows players to create just about any sexual fantasy. Combined, these features make 3D SexVilla 2 one of the best sex games and most realistic sex simulators available. Alas, though, it is only available for PC users.
Cumming to America
In pursuit of realism, there's nothing wrong with a bit of cheating—not in a sexual sense but rather by using flesh-and-blood people instead of CGI models.
A good example is Life Selector's catalog [NSFW] of interactive sex simulator games. These "shows" as they're called, are choose-your-own-action flash sex games featuring real adult performers. You can direct the course of the story, and most importantly, the action.
One of Life Selector's popular titles is Cumming To America [NSFW], where you are "interviewing" a young woman for US citizenship. While not the deepest of storylines, it perfectly showcases the mechanism of incorporating real people into interactive sex simulator games.
Best VR Sex Simulators
Chathouse3D
If you love 3D SexVilla 2, but you are instead looking for a multiplayer experience, you'll want to try fellow Thrixx title Chathouse3D [NSFW]. It's listed on our best virtual reality sex games list, but there's also the option to play it on a PC, no VR headset required.
xStoryPlayer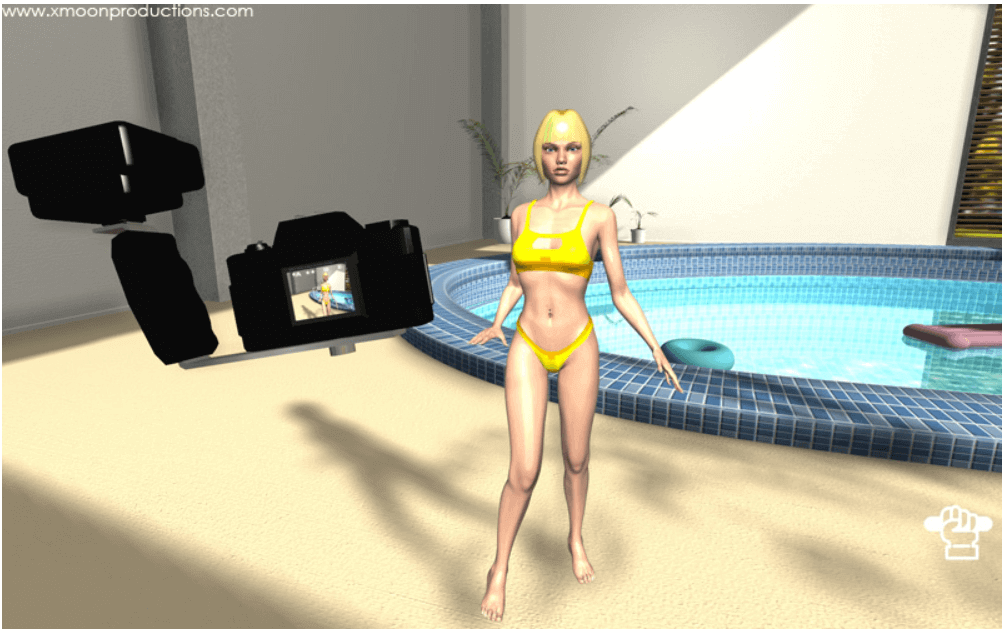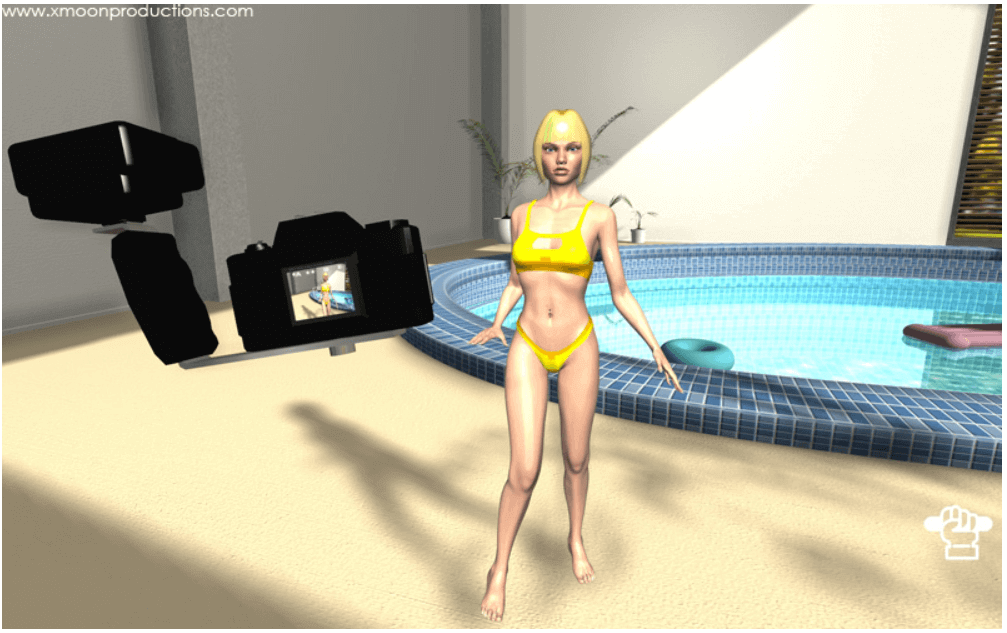 Similar to 3D SexVilla 2, XStoryPlayer [NSFW] (from X Moon Productions) is an offline experience. And like 3DXChat, it supports virtual reality headgear for an immersive and lifelike experience. The sex simulator cements a place on our best sex games list by focusing on high-resolution graphics and eye-popping physics.
That's because its immersive capabilities make it one of the most realistic sex games, so thank you very much for virtual reality!
As for gameplay, it doesn't just jump into sex but rather asks users to create a relationship with one of the characters—but once that's done you can do pretty much whatever you want.
The adult PC game—sorry Mac users—supports HTC Vive and Oculus Rift virtual reality headsets.
Best Lesbian Sex Simulators
Girlvania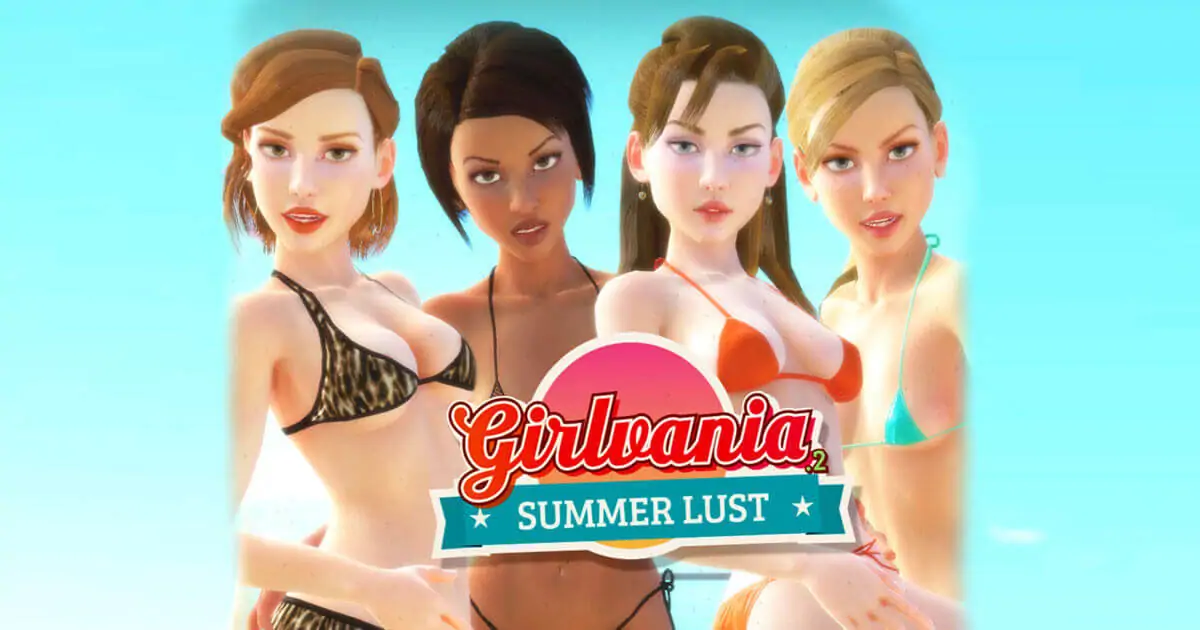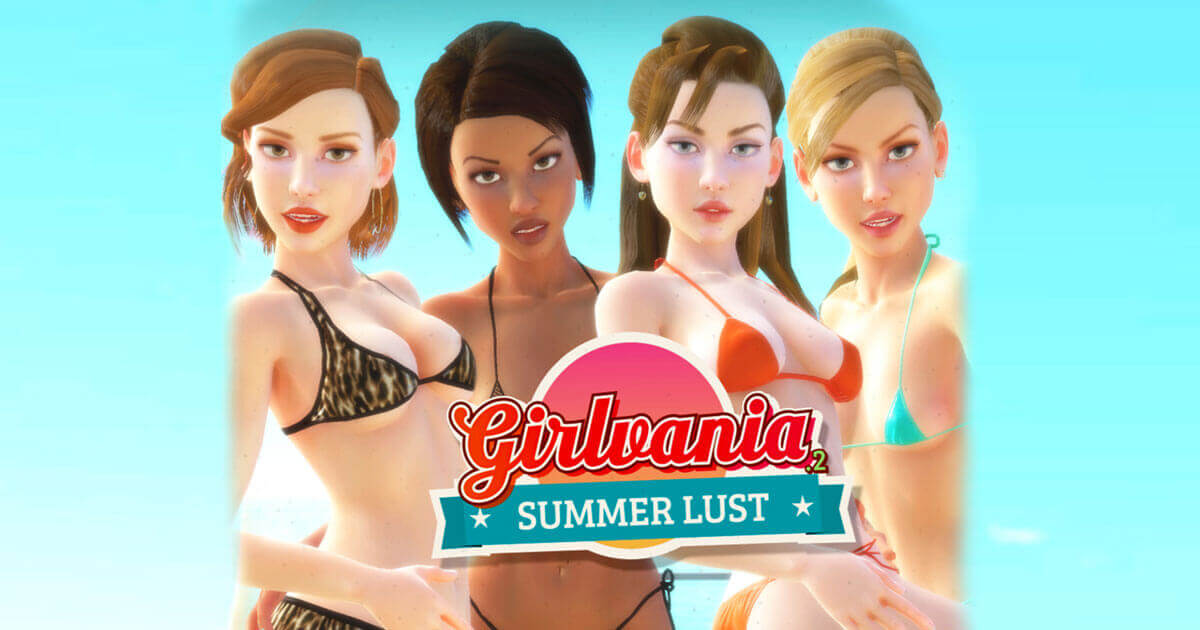 If you love girl-on-girl action, you need to download Girlvania right away! This sex simulator caters exclusively to lesbian fantasies and even includes a legs and feet expansion package for stockings and foot lovers.
Best Gay Sex Simulators
Hurt Me Plenty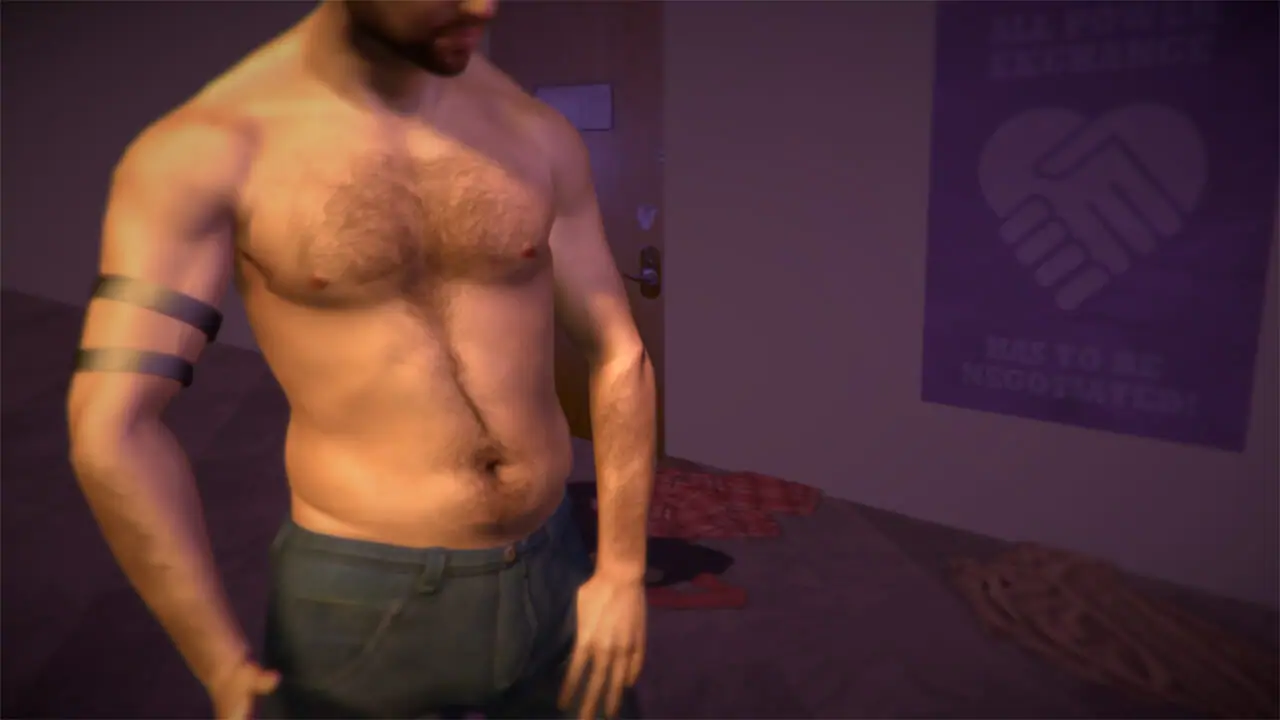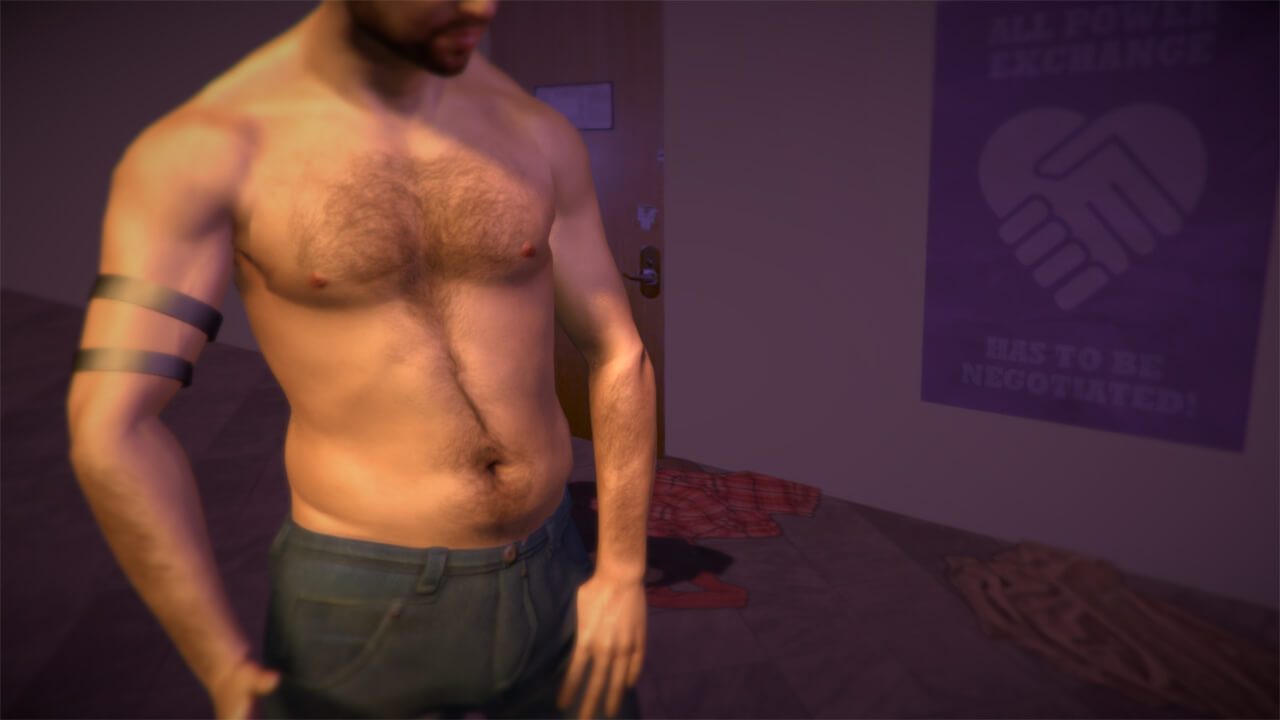 On the surface this game is simple: you spank a sexy, beefy fellow. But there is more—so much more—to Hurt Me Plenty [NSFW], and this more is why it definitely deserves a place on our most realistic sex games list.
You see, this is a sex simulator that doesn't only strive to be an accurate depiction of the reality of BDSM. It also guides the player in proper and responsible play.
It all begins with negotiation, agreeing to a safeword, and the like—and then comes the spanking action. But if you continue after the other character calls out the safeword, the action will abruptly stop and you'll be presented with the following message: "Your partner is still recovering from the previous player's abuse and violation of boundaries." The game will then lock you out of any further action—sometimes for a matter of days.
While it may not be lifelike in its graphics, Hurt Me Plenty's lesson of the real importance of responsible and consensual BDSM play is one that we desperately need to be seeing more of.
This sex simulator is available to download for Mac, Windows, and Linux.
Best Sex Games for Mac
Being a Mac user isn't always easy when it comes to sex games. Many are PC only. Sure, browser-based sex games are an option, but downloadable sex games have a lot more to offer by their very nature.
That's why we took the time to share a list of the best sex games for Mac along with their top features. In brief, for Mac users searching for a multiplayer sex game, we recommend trying Yareel [NSFW]. For gay gamers, the best sex games for Mac are the browser-based RPG sex game Gay Harem [NSFW] and the dating sim Dream Daddy.
RELATED READ: THE BEST SEX GAMES FOR MAC
Best Sex Games on Steam
One Night Stand
Here's a question: what exactly qualifies a title for being the most realistic sex game? What is perceived as being realistic? Graphics can be part of it, trying to avoid that uncanny valley another, but what about the story?
That's why we're including the sex simulator One Night Stand [NSFW] by Lucy Blundell on our list of the best sex games and most realistic sex simulators. Instead of focusing on sex as pure fantasy, this title plays a mystery game that begins with you waking up next to a stranger after a titular one-night stand.
This sex simulator is an erotic visual novel that supports Windows, Mac iOS, and Linux.
Through a series of on-screen choices, you—as the male protagonist—work to figure out who the woman is and what happened the previous evening. This leads to one of 12 different endings: some good, some not-so-good.
While maybe not a steamy exercise, it's still recommended for its elegant art style and unique approach to the realities of sex: the morning after.
Waifu Sex Simulator
One of the Internet's favorite virtual reality hentai games is Waifu Sex Simulator. It was created by Lewd FRAGGY, who calls the VR sex game content "unofficial fan-made work."
Players can have their pick from more than 1,000 hot models inspired by top anime characters, games, and TV shows. You can also make the scenes interactive by controlling the action with your bare hands or VR controllers. For these reasons, Waifu Sex Simulator is one of the most realistic and best sex simulators around. It also features more than 300 sex animations and high-quality graphics.
For more info on installing the realistic waifu sex simulator, there's a very useful tutorial posted on Reddit.
The future of realistic sex games and sex simulators
While we are rapidly approaching a time when in the most realistic sex games graphics will become indistinguishable —it's important to call out another form of the uncanny valley: that it's time for games to try and approach the less-than-visual realities of sex.
Not that fantasy should be avoided. However, when too many people are engaging in physical pleasure without a clear idea of the emotional, social, and physical realities of what can come with it, developers of adult PC games need to take responsibility to become part of the solution and not the problem.
Hopefully, because of public demand as well as game designers understanding their responsibilities, we'll be seeing realistic sex games that aren't just pretty to look at but will provide a deeper, more nuanced, and even educational approach to the realities of sex.
What do you think of our list of the most realistic sex simulators and best sex games? Did we miss any great realistic sex game titles or adult PC games? Please feel free to share your top picks with us on Twitter or in our subreddit.
Image sources: 3DXChat [NSFW], Adult World 3D [NSFW], 3D SexVilla 2 [NSFW], Dream Sex World [NSFW], XStoryPlayer [NSFW] Hurt Me Plenty [NSFW]