A roundup of the top sex games Apple users can play right now.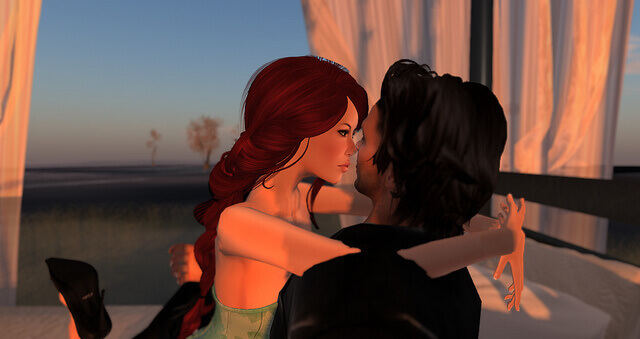 Mac computers are known for quite a few things: ease of use, safety from viruses, integration with other Apple products and, unfortunately, their often high price tag.
But one thing Apple computers are not well known for is gaming, let alone adult gaming. In fact, there is a huge gap in what's available when you compare offerings for Macs vs. PCs—one which became even more apparent during our research to find the best sex games for Mac. But you're in luck! If you're an Apple user hunting for the top titles to play, we've compiled a list below to save you time finding them.
Second Life
For a MMO (Massively Multiplayer Online) that's existed since 2003—ancient history in computer years—Second Life still offers one of the best erotic experiences for any computing platform.
Sure, the graphics might be showing a bit of age, and it does tend to drag unless you are using a state-of-the-art Mac. But Second Life has something that a lot of other games simply don't: mainly a loyal and passionate fan base.
It's this fan base that has created a practically infinite number of erotic worlds to explore, from hardcore BDSM dungeons to elegant nightclubs. In addition to these alluring environments, there is an almost equally infinite number of people selling everything from digital bondage gear to frilly ball gowns for your avatar to wear.
As for erotic play, it's just a matter of acquiring a set of genitals of your choosing—and finding a willing partner. If you want more detail on how to have erotic experiences in Second Life just check out our brief guide here.
What's even better than this wildly exciting variety of sexual opportunities is that Second Life is free. Sure, some of the bells and whistles for your avatar might cost a few Linden Dollars, the currency of Second Life, but a little digging will usually give you everything you need to have a good erotic time for little or nothing.
Red Light Center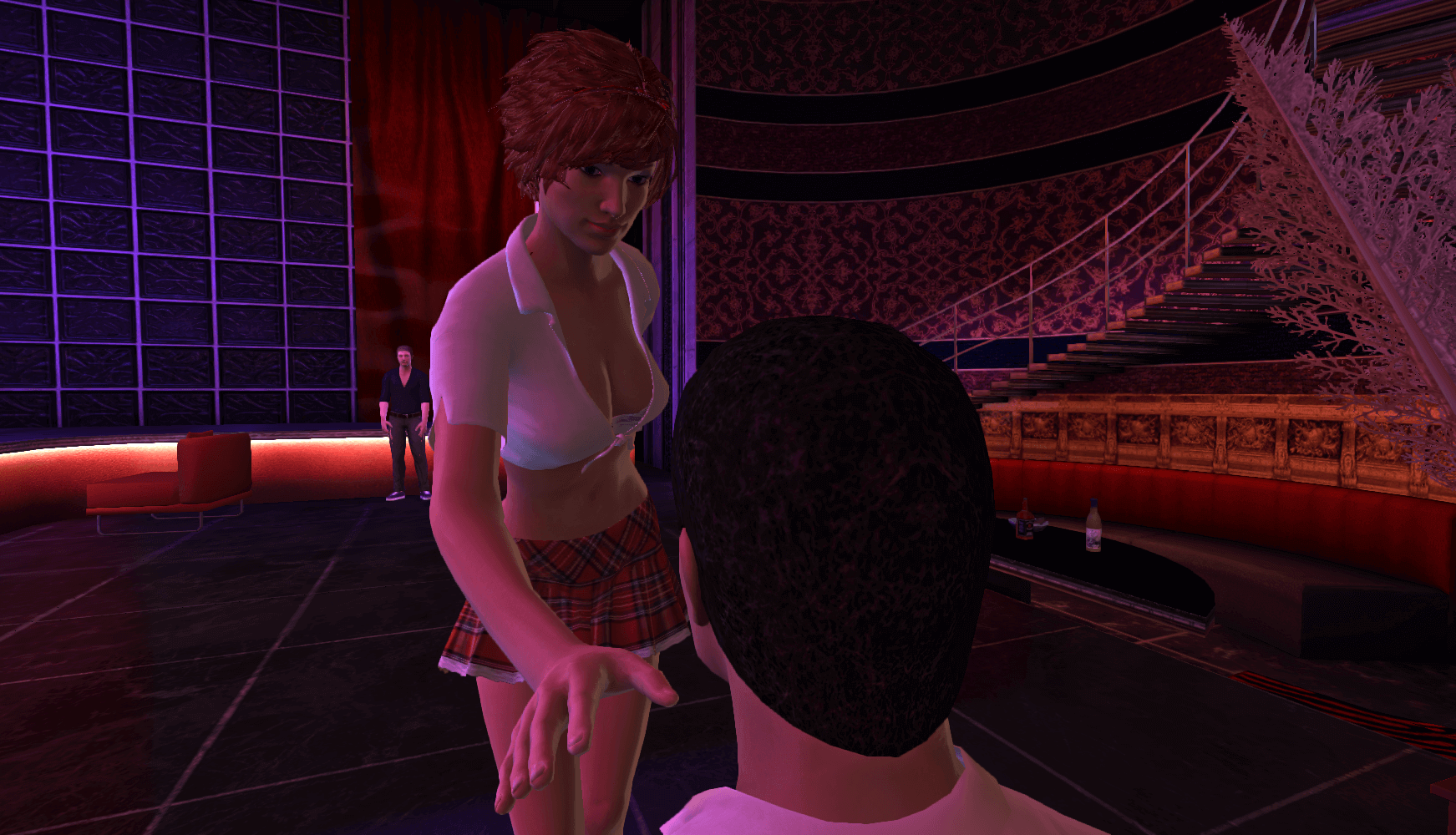 While it may not be as expansive and encompassing as Second Life, Red Light Center [NSFW] does have a lot going for it, making it second on our list of the best sex games for Mac. For one, it runs smoothly on most Apple computers and, unlike Second Life, the adult virtual world has been designed from the ground up with sex specifically in mind.
Also, like Second Life, its interface is smooth and easy to understand. In fact, Second Life is great training for playing in Red Light Center.
A huge benefit to signing up for Red Light Center is you can explore the 3D sex game free of charge. While some game providers want you to pay before playing, meaning that if you don't like it you are pretty much stuck with the cost, Red Light Center's willingness to let you test drive it deserves some real applause.
Naturally, if you really want to get into this game—in other words, strip your avatar down and do the digital nasty—you'll have to pay for Premium membership, which runs $20 a month.
Still, if you want an MMO that is sex, sex, and nothing but sex, and there's absolutely nothing wrong with that, $20 a month is a small price to pay.
Play the video below to go on the welcome tour.
HunieCam Studio
While not explicitly erotic, there are quite a few adult-business-sims out there for the Mac that are more than worthy to be included on our list of Mac sex games.
One of the titles that has received the most press, mainly for its subject matter but also its wicked sense of humor, is HunieCam Studio [NSFW]. In this game, currently available on Steam, players take control of a webcam model operation. The goal? To rake in as much cash and as many paying fans as you can.
Putting aside some of the game's sex-negative language, HunieCam Studio is fun and more than a bit challenging. However, it's hard to say if that is because of the inherent difficulty of managing sex toy purchases, clinic visits, and sexy outfits for the girls you employ while being aroused or giggling at the eccentricity of it all. Oh, and did we mention that the prizes are rather phallic-shaped trophies? Well, if not then we definitely should have.
Dream Daddy
Next on our list is another subgenre of game: the dating sim. What makes this title unique, though, is both its focus as well as remarkable popularity. In Dream Daddy [NSFW] (also available on Steam), your goal as a hot dad is to date and get to know—rather intimately if not explicitly—other dads. To put it another way: it's a charming, and rather playfully erotic, gay dating sim.
What sets this apart from the genre of gay dating sims is its inclusivity. Instead of being idealized queer icons, the cartoonish—yet hot—dads of Dream Daddy come in a staggering array of ages, races, and body types. It's a challenge not to find at least one of the dads worth wooing.
Ecchi games
While Steam may not offer a large selection of adult games, folks who enjoy sexy anime offerings be in luck. A scan of titles with the keyword Ecchi, meaning "playfully sexy," shows there are several titles that may not be full-blown erotic, but still have a sensual sexiness to them.
What's also alluring about this category is its wide variety—that is if you like anime girls. For example, Time Tenshi 2 [NSFW] is clearly designed for those who like ample breasts; while Echo Tokyo: Hoshi plays with a cyberpunk aesthetic; and Darconika: The Cube of Soul [NSFW] is for those who like their ecchi games with a vampiric bite.
Tasting the apple
While there may not be a plethora of titles, we hope that our recommendation of the best sex games for mac will encourage you to get out there, explore, and have some satisfying sexual experiences!
Why so few erotic Apple games?
A big reason for the sparse selection of adult games is Mac computers still lag in popularity. Estimates show 52% of people use Microsoft Windows, 21% use Linux-based systems, and 26% use Mac OS X.
Another challenge is distribution. Apple is notoriously uncomfortable with sexually explicit games. For instance, the Apple App Store presently carries only five games that sort of (and that's stretching it) count as "erotic." In fact, even Steam, which carries games for all kinds of platforms, won't carry outright sexually explicit titles.
The lack of sexy erotic games is actually pretty ironic as, back in the wild year of 1986, game designer and digital artist Mike Saenz created MacPlaymate: an extremely explicit erotic Mac game that took the nascent Internet by storm. If you're curious, you can still try it out. However, you'll need to install an emulator, like Mini vMac, to will allow your new Mac to run it.
Speaking of emulators, some Apple users have been using others, like PlayonMac and Apple's own Bootcamp, to run PC games. While some people have reported good results with them, others find their Macs can't run the game well or at all. Because of this, we've focused on best sex games that run as well as possible on Mac computers, without the need for additional software.
Do you have a favorite sex game for mac? Disagree with our list? Please feel free to share your top picks with us in the comments below!
Image sources: Red Light Center [NSFW], Peter Jackson
Links in this article or on this site may lead to affiliates from which we may earn revenue.