The Future of Pegging Is Bright As Adult Industry Embraces Sexual Practice
From an uncomfortable Deadpool joke to trending on TikTok, the sexual practice has come a long way.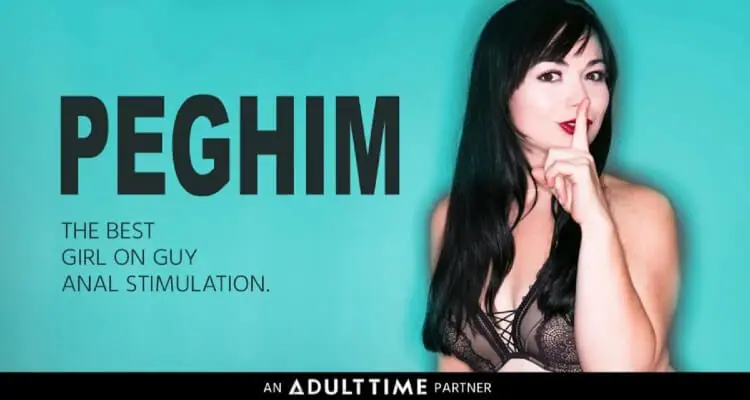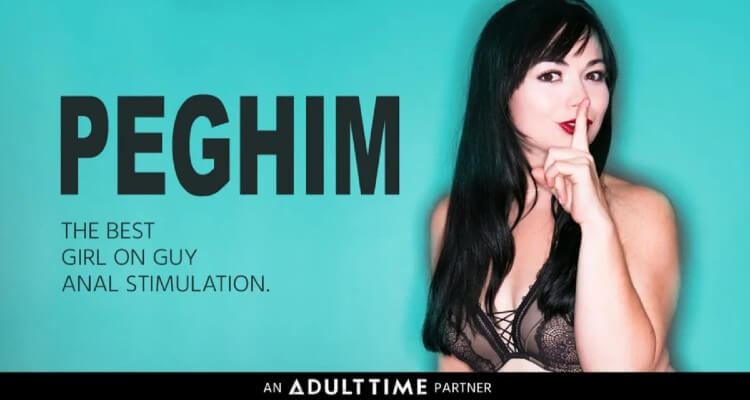 In 2015, feminist comedy show Broad City featured an episode about pegging.
The female lead suggests they "switch things up" in the bedroom, so her male partner responds by confidently asking her to peg him.
Though initially surprised by the request, her trepidation is all personal and in no way judgemental of her partner's sexual desires. In the end, a fun time is had by all.
Despite the strides made by Broad City, great representations of straight male anal pleasure are few and far between. When the blockbuster action movie Deadpool featured a pegging scene the next year, it was portrayed as uncomfortable and emasculating —an experiment played for laughs.
What is pegging?
Pegging is usually described as a person with a vulva using a strap-on to penetrate a person with a penis. The strap-on can reach the prostate, heightening orgasms.
While the practice is not new, this stigma around pegging has taken a long time to fade.
Sexual wellness has long been a buzzword in female and LGBT+ spaces, but straight men have mostly been left out of the discussion. Pegging, when mentioned at all, has been treated as a niche pursuit—only for the truly adventurous.
A life less toxic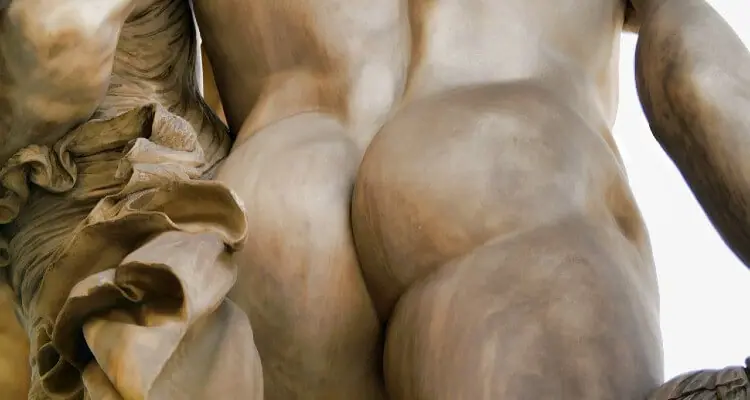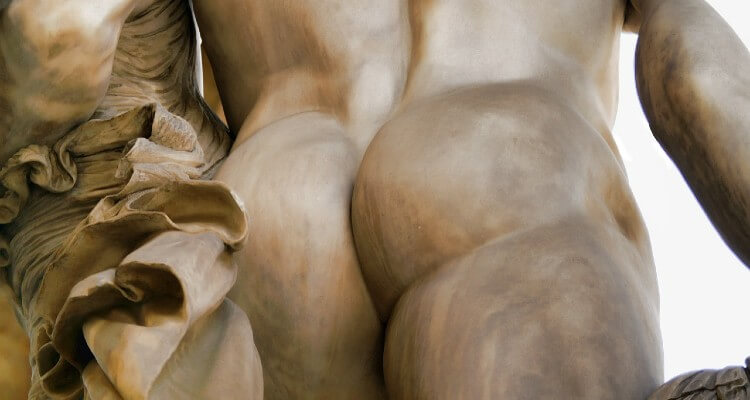 Recent cultural criticism of toxic masculinity has created a more accepting and curious male sexual landscape, at least in the US and UK.
Campaigns like Gilette's We Believe in 2019 encourage men to examine their prejudices and behaviours, to reconnect with themselves. TV shows like Sex Education discuss male sexual exploration more openly.
Male magazines like GQ and Men's Health now offer anal play how-to's and testimonials, and have started to include anal sex devices in sex toy lists.
In June the hashtag #PegAllMen2020 started trending on TikTok.
While many of the videos joked about emasculation and power dynamics, some offered a counter-argument, discussing the positives and actively educating to combat stigma.
When Vice interviewed some of the young people posting about the topic, many were intrigued by the practice and open to experimenting. User "Kinza" stated:
Pegging interests me because I do take the dominant role in my current relationship with my girlfriend and also my general sexual relations. It gives me a sense of control and I find it to be fun and comfortable
Whether or not it really is the new Gen Z sexual trend, these open Internet discussions demonstrate a growing openness to straight male anal pleasure, breaking down stereotypical gender dynamics.
Pegging and performance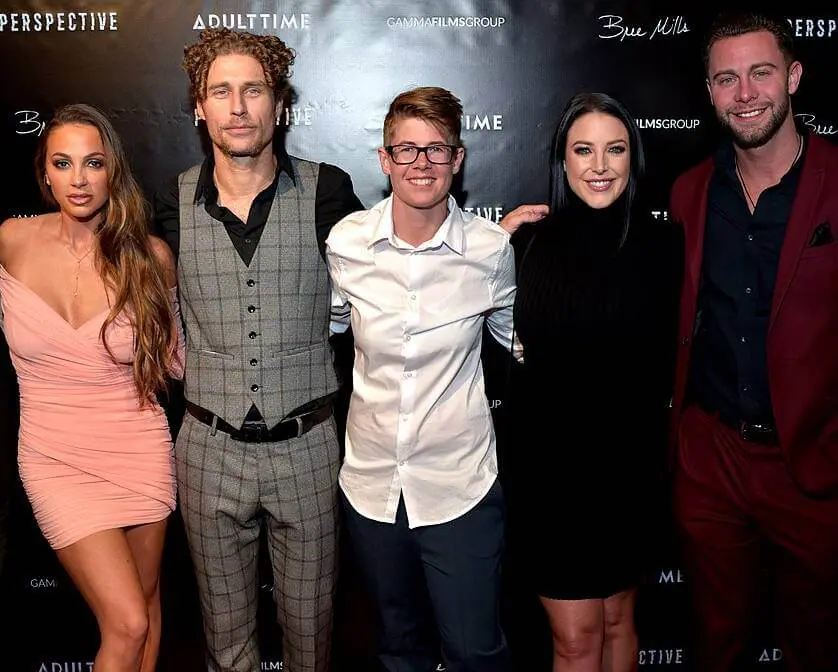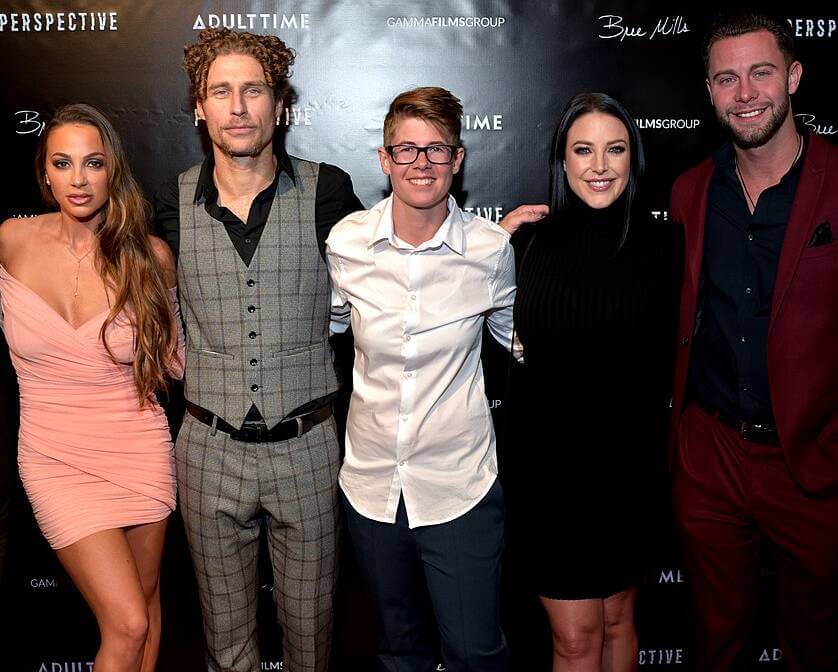 In adult entertainment, pegging has also seen a rise in acceptance. While pegging has long been a key feature of femdom scenes, popular on sites like Kink.com, straight-up pegging scenes without a femdom/fetish angle used to be rare. However, as with mainstream media, this is now changing.
At the 2019 AVN Awards, performers Cherie DeVille and Michael Vegas won Most Outrageous Sex Scene (NSFW) with an alien fantasy film featuring both straight sex and pegging. The film stood out as it played with varied power dynamics between the two performers (rather than just femdom-focused).
Vegas's work as a popular straight male adult star and pegging performer has gone a long way to change attitudes within the industry (and beyond).
In an interview with adult director and YouTube podcaster Holly Randall in January 2020, Michael Vegas deconstructed some of the misconceptions that still surround the practice, especially the femdom association.
He explained that women "don't have to be the top… you can [peg] your sexual partner with a strap on and he can still be telling you what to do. Also, guys don't have to become submissive all of a sudden."
In September this year, "Netflix of Porn" website AdultTime.com announced a partnership with Vegas's studio PegHim.com—bringing pegging content to a major platform.
The channel features Vegas interacting with various high-profile female stars like Riley Nixon and site partner Siouxsie Q. The couple also launched a dating site PegHimTonight.com (NSFW) at the start of the year to help connect women and men who want to embrace this side of their sexuality.
A brighter future for pegging fans
While much of the stigma surrounding pegging still remains, the practice is now much more out in the open. Those who do want to try pegging can find more educational resources and honest testimonials. More adult sites are embracing pegging as a legitimate straight sexual practice with varied power dynamics, widening the appeal.
Not everyone is going to suddenly want to try pegging, but the world is becoming an easier place for those who do.
Image source: Pegging, Caro Sodar, Glenn Francis