Try Not to Fall In Love with Imma, Virtual Influencer and IKEA Model
Catching the eyes and hearts of thousands on Instagram, no flesh-and-blood body required.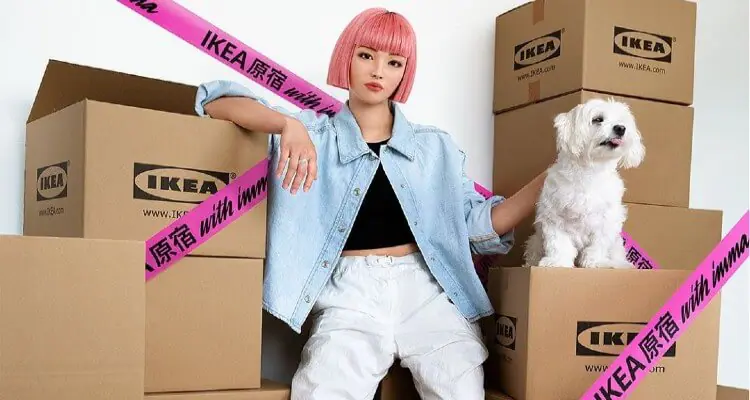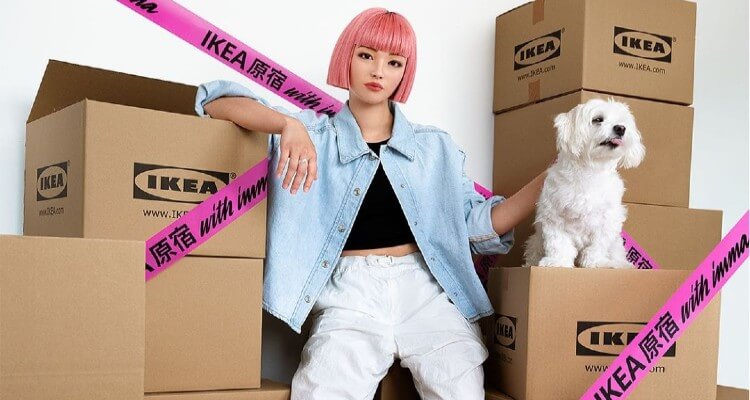 You could be forgiven if you thought imma.gram was just another social media influencer.
Across Imma's Instagram page are posts of her in different locations across Tokyo, occasionally posing inplaces such as this bar in Shibuya or with the furniture-brand IKEA. However, Imma stands out among other influencers because she does not exist, at least not in the flesh-and-blood capacity.
Imma is the flagship model from Aww.tokyo, a marketing company that has no real human models.
Currently, aww.tokyo has 4 virtual influencers that it manages, but Imma is by far the most popular, boasting 269,000 Instagram followers.
3D model behavior
Aww Inc. creates its models using motion and facial capture, and even creates influencers' fashion with 3D modeling.
Although the influencers are not human, the models look so realistic that most comments on Imma's posts either compliment her, saying they are in love with her, or ask if she is actually real or fake.
Depending on the picture, Imma's face and hair could be added to a real model's body, or the image could be created entirely from scratch.
Back in July, I wrote an article about how more and more people are embracing artificial people and characters as lovers. In this article, I discussed how people have multiple reasons why they could be attracted to these fake people.
With characters like Imma, where people are not sure if she is real or not, people might begin to understand where this attraction comes from.
Imma is not the first of her kind. In fact, virtual influencers are so popular that there are enough creations for a "top 10" list.
The most popular, with 2.7 million Instagram followers, is lilmiquela. She has twice as many posts as Imma, and has taken stances on important political topics, such as Black Lives Matter and 2020 voting.
However, Miquela differs from Imma because she is made to look fake, as can be seen here. There is no attempt here to make Miquela look realistic—compared to Imma, where even I, as a relationship and sex technology researcher, had to do more research on to make sure she did not actually exist.
While there are multiple influencers in the space, Imma is the closest one to being 'real'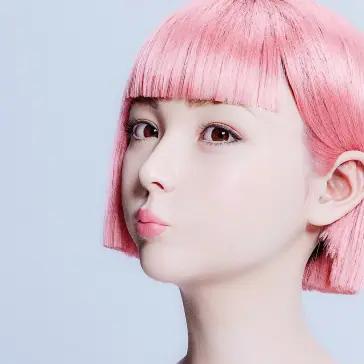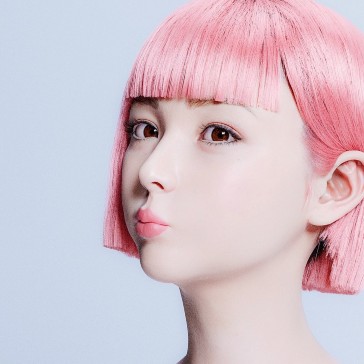 With all this said, there are still some limitations before we have virtual people who are actually real.
When going through their Instagrams, it is clear that virtual influencers have very little engagement with their followers. So much work has gone into creating influencers that look the part, but they do not have their own personalities.
Is it worth the effort to make influencers that look like humans if they lack the basic mental and social capabilities to keep people interested in what they are doing? Or are people able to stay interested purely based on the novelty?
We can find some answers in the YouTube space. In the gaming community, there are people known as "Let's Players", who play games with their audience. One of the most popular people, Kizuna Ai, is a self-described AI who looks like an anime girl and plays games.
Despite her cartoon appearance, she is able to interface both with games and the audience, and many people believe that she is really an AI (however, her real voice actress surfaced earlier this year).
With that said, Kizuna Ai has more followers (2.85 million) than Miquela, and this may be due to the fact Kizuna Ai has a personality. Ai has also led the charge of the "VTubers" (virtual YouTubers), which are creators like Kizuna Ai who use moving anime characters instead of their own faces when they stream. With the concept exploding in popularity, how long until we'll be able to combine someone like Kizuna Ai and Imma, and add in a spice of actually real AI?
Do you have a favorite Virtual YouTubers or virtual influencer? What do you think about these influencers? Are they putting the hard-working models out of work? Comment your thoughts below!
Image source: imma.gram