Waifus and You: How Romantic Attraction to Anime Created a Movement
The idea of dating imaginary characters has been around since the dawn of time.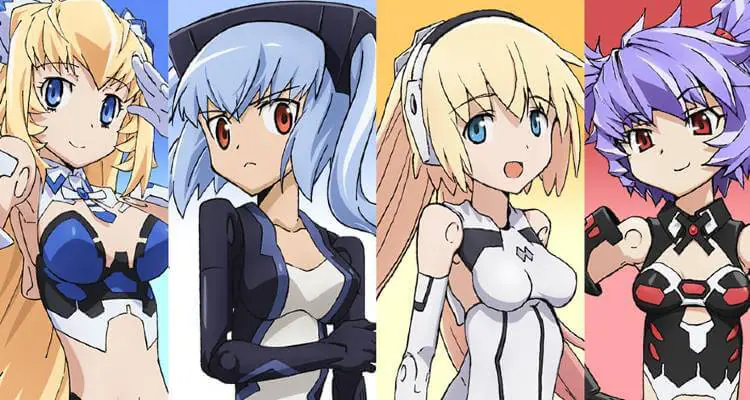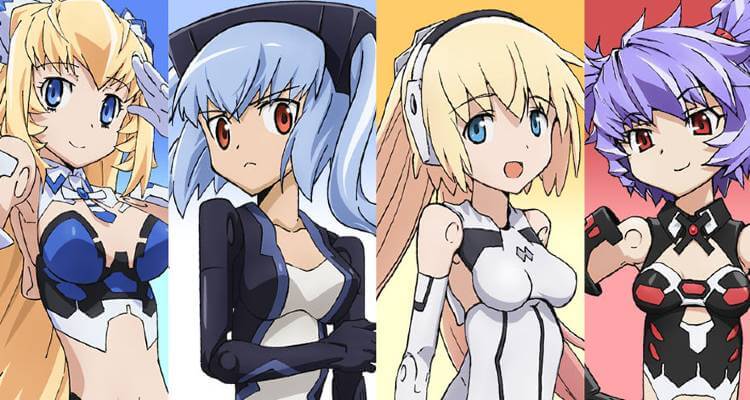 The origins of fictional pornography
Since the dawn of time, people have used images of sex for their own pleasure.
The earliest known cave carving is thought to be of female genitalia, and some of the most well-known images displayed on papyrus, pottery, and statues are of people participating in self-please, partnered and group sex in Egypt, Rome, and Greece [NSFW], as well as many other cultures.
I went to Greece over a decade ago, and still have the image of the Greek God Pan masturbating burned into my memory.
Stemming from the Renaissance, new techniques for art were created, and humans produced higher-quality erotica that has stood the test of time.
Eroticism has come from the tools of each era, in oil paintings in the Vatican, or art following the invention of the printing press, photograph [NSFW], and magazines.
Depictions of sex would feature the clothing and body types considered attractive for the time, and would allow for people from then and future eras to find pleasure in these images.
Modern day pornography is not too different from this different artiwork. The core idea is the same: people want to view people they find attractive having sex, but now they can view the actions through a screen, rather than drawing their interests or attending public orgies.
Even though anyone can bring sex into their own homes, the interest in drawn depictions of sex never stopped, and there are even some groups online capitalizing on how easy it is to find nowadays.
Waifuism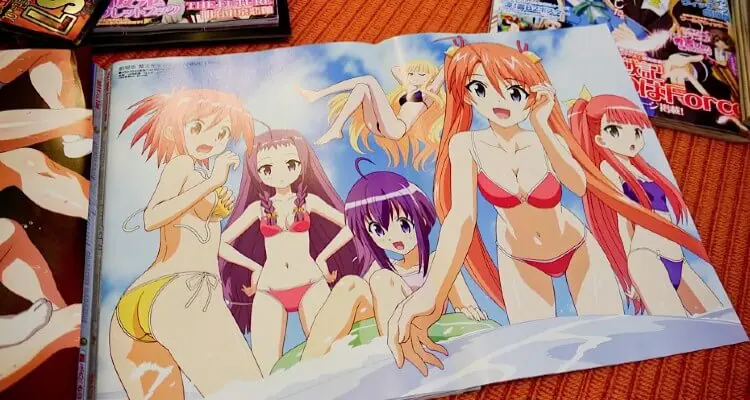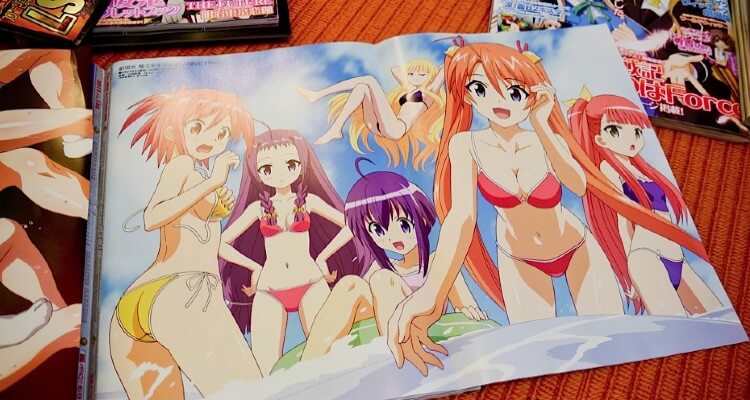 But while much of modern day pornography features real people, there is a vocal minority of people whose roots come from the era before real people were captured in photography.
"Waifu" or "husbando" refers to a fictional character that, if they were real, a person would want to have a romantic relationship with.
The term was initially created to refer to someone's favorite anime character—waifu for a favorite female character and husbando for a favorite male character.
The term's popularity originates from the anime Azumanga Daioh, where a character, played by a Japanese man, says "my waifu" when attempting to speak English.
Actual waifuism began as and is primarily related to fans of anime, however the language has been co-opted by people in other groups, such as people who enjoy video games, cartoons, or any property that has a contingent of fans in love with a character or characters.
Popular real-life media, such as Game of Thrones, Modern Family or Sherlock have their own respective fanbases of people attracted to the characters.
Other words might be used in the place of waifuism, depending on who they are attracted to (parasocial romantic relationships when someone is attracted to a real person like a celebrity), but the principle of "partner you will never have" is basically the same—just different reasons why the relationship is unattainable.
Sexualized characters inspired by Japanese art—those that are animated and featured in cartoons or anime—have become a focus of people online. Referred to as hentai or rule 34, these images, videos and comics feature characters that are usually from non-pornographic work engaged in sexual activity.
By some estimates, the amount of images featuring fictional characters dwarfs the amount of pictures and videos featuring real life actors, with some properties like My Little Pony, Pokemon and Sonic the Hedgehog having millions of unique images online.
Images are searchable online from property to character to the sexual acts, and the most popular artists make a six-figure salary based on requests for drawings.
The actual number of fictional characters that have erotic material on them increases when you consider how often people write stories about these characters, with some of the most popular stories being about Harry Potter and Doctor Who (however, some of the interest stems from how poorly some of these stories are written).
In 2019, Tero Karras and colleagues created a website called This Person Does Not Exist to train an AI to create fake images of people. Recently, a website parodying "This Person Does Not Exist" was created with waifus in mind.
A random image is paired with a random set of text, and you can learn the story of a character that does not exist, but that should give any reader a good idea of what I am talking about. You can see it here.
What is attractive about a fictional partner?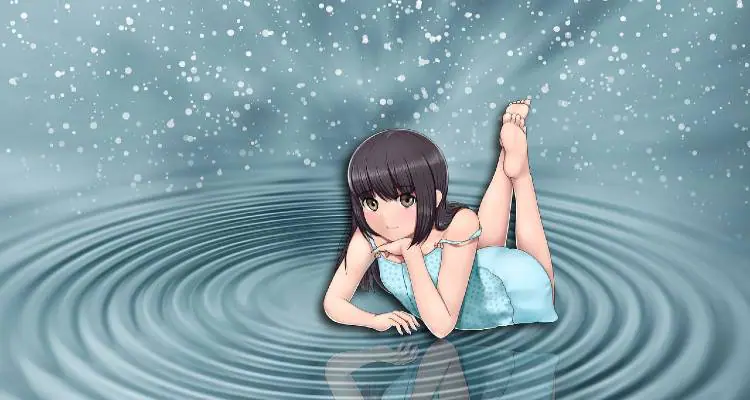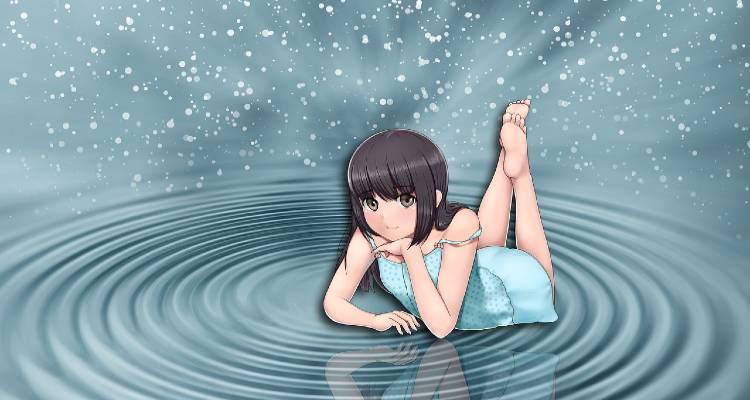 Through this article, you might be wondering why someone might ever have a serious, unironic interest in a fictional partner. While each person is different, I believe that actual interest—that is, real romantic interest in these characters—can be boiled down into one of a few categories:
The first category includes people who are stressed out by or have trouble finding an intimate relationship.
There are many reasons why someone may be involuntarily single, and while some traits are more harmful than others, a fictional character cannot be affected by the person who loves them.
Depending on the person, this could be an overall good (cannot harm their partner) or an overall bad (they will never have their love reciprocated).
Another group is people who have an idealized partner that they have not been able to find in real life. Any fan of fiction has likely felt a connection to a character, whether it was from a book, television show, game, etc.
We follow these characters from their first breath to the end of their story, and it is natural that, if we like these characters, we want more from them. This want, for some people, manifests itself as romance.
This group will either commission—have someone create media for them—or seek out something called "fanfiction", which is literature written by fans of the original property.
Some popular stories that have resulted from fanfiction include 50 Shades of Grey, Pride and Prejudice and Zombies, and, the second-longest single work of fiction in human history at 4.1 million words, The Subspace Emissary's World Conquest, based on Nintendo's Super Smash Brothers Brawl.
While this does not always manifest as a romantic interest, it still shows how much of a connection people have to the characters they read about.
And a third group, where the first group is people who have trouble finding a relationship and the second is people who develop connections to characters, are people who voluntarily prefer fiction over human partners.
Anyone would agree that relationships take work, and some people want all the benefits without any of the sacrifice. With people like this, they can also choose a fictional partner based entirely on what they want, and never worry about the reciprocation.
While some people choose to live their lives through short-term relationships, others may prefer a fictional partner or—in embracing the future—a sex robot.
What are people with waifus going to do in the future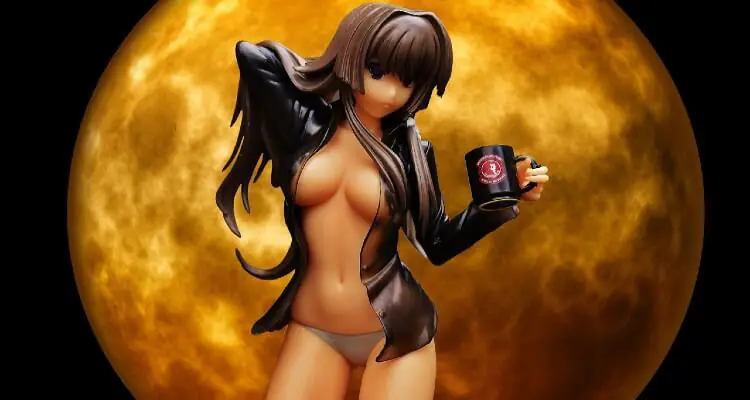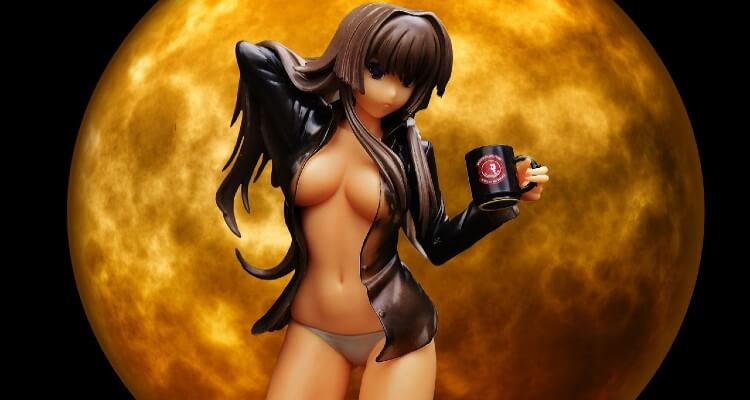 While the last couple thousand years have seen people with fictional partners trying to find someone similar to their soulmate, we are in an era of unprecedented advancement.
Before, the love of your life might always exist on a cave wall, on paper or behind the screen. Now, we are inching closer to a "Dating Game" scenario where the curtain will be pulled back to reveal the soulmate you have heard so much about.
At Future of Sex, have already talked about the world and different styles of customizable sex robots, and these are one of many options for people looking to bring a fictional character into reality. But with some imagination (and varying degrees of money), there are many ways to bring your waifu closer to you.
Research from a team studying love and robotics, which they call Lovotics, has looked at how we can teach robots affectionate touch through a combination of human body language.
While it is still in the early stages and has not been tested on a humanoid robot, the work has already begun.
You can create your own dating simulation where you try to romance and go on dates with fictional characters. You can also pay someone to make one for you if you want a degree of separation.
This creates a bit more than fanfiction, where you get to experience the story rather than reading through it. You can also create characters that fit your interest, and then spend time with these characters in virtual reality. This allows you to put yourself in the virtual world instead of pulling fiction into reality.
And then there is what still might be possible in the future. The basics of a neural network, which is the AI version of the brain, suggest that anything, including emotion, is possible with enough training.
Whether AI has a body, or exists entirely on the screen or in virtual reality, the only things stopping AI partners are where we are right now technologically and societally. But how long until we have the first relationship between a human and an AI? The first marriage? All it takes is a few thousand lines of code and a well-made processor.
The market for advances in waifuism is there, and the biggest issues are related to where we are technologically, as well as how society will be accepting of people with these interests.
While a sex doll brothel was protested by the community and ultimately did not open in Houston Texas, similar examples in other parts of the world show that some societies are already open to these different types of relationships.
Do you have a waifu, or know anyone who has had a waifu? What do you think about waifus as a concept? Are you going to do more research into it now that you have more information? Let us know in the comments below!
Image source: Danny Choo, Danny Choo, Susan Cipriano, Alexas_Fotos