'Crimes Against Latex': Do Sexbots Encourage Sexual Abuse?
Examining the anti-sexbot arguments set forth at the recent Campaign Against Sex Robots conference.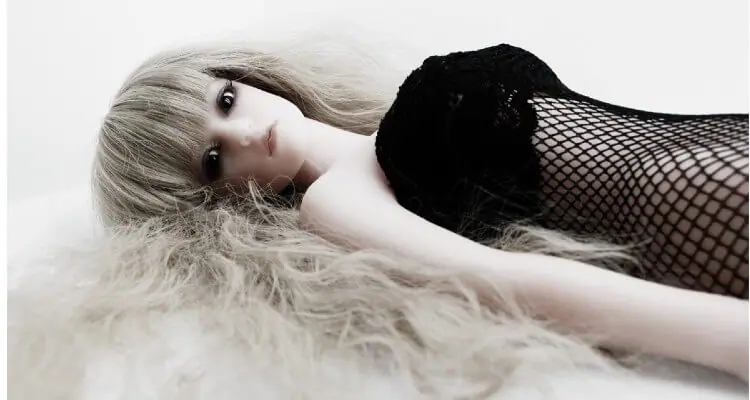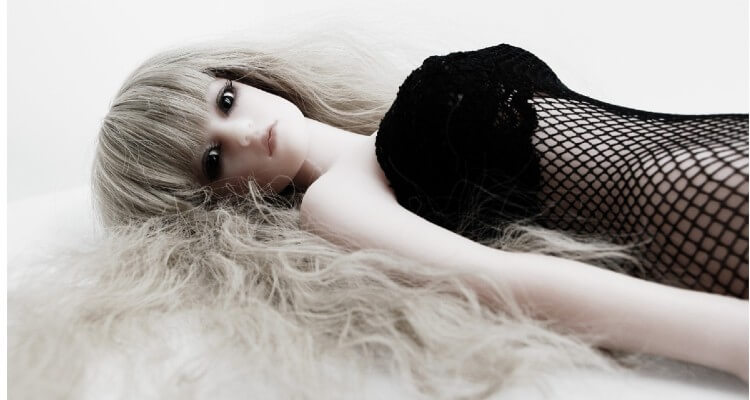 On July 4, 2020, the Campaign Against Sex Robots (CASR) hosted an online conference to discuss the effect of sex robots on the lives of women and children.
CASR is an organization that takes issue with "arguments that propose that sex robots could help reduce sexual exploitation and violence" and believe that "technology and the sex trade coexist and reinforce each other creating more demand for human bodies."
In this article, I will take a look at some of the arguments made at the conference regarding the connection between sexbots and sexual abuse, including child exploitation, dehumanization, and whether sexual freedom comes at the cost of the rights of women and children.
The article will focus on the overall arguments made at the conference rather than the individual speakers in order to provide greater context to the ideas presented by CASR members and supporters.
Fetishes and fantasies
An initial argument made by the anti-sex bot campaigners is that they believe sex robots are objects fetishized by men.
One speaker at the conference discussed how we understand the difference between fantasies and fetishes.
The former needs only imagination, and sexual pleasure can still be possible without indulging in it. The latter requires a specific object which is absolutely necessary for sexual gratification.
Ultimately, it is this fetishization of the robot that some campaigners argue will negatively affect relationships between human beings. This idea that sexbot users might conflate robot intimacy with sex with human beings is a cornerstone of the anti-sex bot campaign.
However, Kate Devlin, the author of Turned On: Science, Sex and Robots, and a computer scientist at King's College London told Wired:
Owners of sex dolls are not delusional…Some of them want to have a lifestyle that includes elements of a fantasised companionship. Others fetishise the doll — the excitement for them comes from the fact that it is an object. In both cases, they are fully aware of the fact that the dolls are not real, but merely enacting a companionship fantasy.
What about women and sexbots?
Another distinction between fantasies and fetishes, a CASR campaigner argued, is that women and men can both have fantasies, but only men have fetishes. Therefore, they believe that women would not be interested in sex robots for personal use.
To back up their claim concerning fetishes, they describe underwear fetishes—one that they believe women would never have.
However, research published in The Journal of Sex Research found that women deviate significantly from normophilic behaviors, with a study comparing men and women finding that the "desire for fetishism and masochism was as high (if not higher) among women as among men."
Although there is conclusive research to support the idea that women also have fetishes, some preliminary studies have shown that women overall show less interest in sex robots than their male counterparts and are more likely to react negatively the idea of their partner acquiring a sex robot.
However, other factors have to be considered, such as gendered development and adoption of technology. For example, sexbots are typically developed for and marketed toward men. Options for women are only just starting to gain momentum.
Without many options available for women it is likely that the lack of suitability of sex robots could impact understandings of sexbot technology and its potential usage.
Do sexbots encourage sexually violent and offending behavior?
A key argument used by those opposed to sex dolls and sexbots is that what could be considered "crimes against latex" may soon be crimes against real women and children.
By creating sex bots that look like women and children, some campaigners argue that this could contribute to the objectification and dehumanization of women and children, further contributing towards the violence they face.
Sexbots that resemble children has been a topic that has generated a lot of debate, with many conflicting ideas on the morality and potential dangers of such objects.
One CASR conference speaker describes how some robots and sex dolls are designed to mimic the look of a child through body weight, size, and child-like features, which they say were widely available for purchase online- even from Amazon.
An example of one such child sex doll is that from Trottla. The company owner, Shin Takagi, spoke to the Atlantic in 2016 and said
"We should accept that there is no way to change someone's fetishes… I am helping people express their desires, legally and ethically. It's not worth living if you have to live with repressed desire."
CASR states these sexbots should be called "sex abuse dolls" as they can be considered child exploitation through the realistic portrayal of a child and its intended usage. The campaign argues that prescribing these sexbots would normalize the sexualization of children and actively encourage offences against real children.
However, a robotics professor at the Georgia Insitute of Technology argued that these dolls could potentially be used as therapy for those with a sexual interest in children, going as far as to say that "some should be handed prescriptions for them."
The concept that child sex dolls and robots could be a form of therapy has angered many anti-sex bot campaigners who argue that it creates a false dichotomy between the sexbots/dolls and actual children. They claim that the dolls/sexbots could be used as well as the abuse of children, not instead of.
More research is needed to assess the effect of sexbots
After decades of anticipation building up to the release of sex bots, it is understandable that their mere presence generates lively debate about how they will affect human relationships in the future.
Moving forward, it is important to consider how technology will impact potentially violent and offending behavior and whether or not sexbots might have a part to play in reducing the violence faced particularly by women and children.
However, there also needs to be a significant increase in credible and substantive research that examines the potential harms and benefits of integrating this technology into our society, that is not biased by conceptions of morality and is instead evidence-based.
Image sources: Ventus17