'Future Forecast': Masturbation Will Replace Intercourse As Leading Source of Sexual Pleasure
Innovations in sex toys for self-pleasuring may lead to the downfall of sex between people.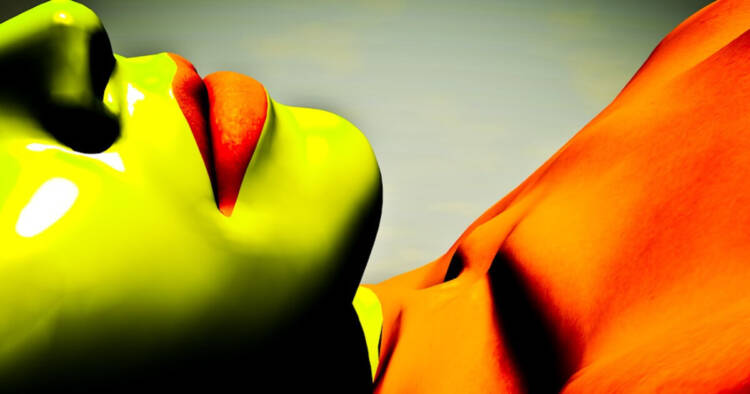 Virtual reality adult entertainment; the widespread use of teledildonic devices; ultra-sophisticated algorithms powering dating apps and sites: a few short years ago, these and other recent sex tech innovations were utterly unheard of, or were delegated to a few "someday" speculations by forward-thinking scientists.
Another key area of advancement? Sex toys that can be used for self-pleasuring.
Hands-free vibrators for penises and clitorides, artificially intelligent sex bots, and more give individuals the freedom to find pleasure on their own however they choose.
A recent research paper suggests that these innovations are contributing to a rise in masturbation — a rise so meteoric that masturbation may one day largely replace sex between people.
The Ona Singularity
"Masturbation has expanded against the backdrop of technological innovation, and it has become safer and richer than sex between people."
This is from a report by Future Forecast Co., Ltd.; a Japan-based company focused on anticipating the impact of pleasure devices on human society.
In The Ona Singularity, they put forth the idea that eventually, masturbation, which is considered shameful in many cultures, will become a universally preferred form of sexual pleasure.
According to Future Forecast, two factors are leading us in this direction.
The first is, translated from the report's original Japanese, "Sex between humans is still a heavy psychological and physical burden. Sex will be perceived as unstable and uncertain, just [volatile, uncertain, complex, and ambiguous] (VUCA)."
The second factor is the safety and satisfaction that sex tech can offer as masturbation tools.
Sharing physical space is no longer necessary for pleasure
It's hard to disagree with Future Forecast's initial logic, especially in light of how the COVID pandemic and the accompanying surge in sex tech development has demonstrated that we don't necessarily need to share physical space with a fellow human to experience the joy of sex.
However, The Ona Singularity seems to skate over the fact that a great deal of partner sex's apparent VUCA-ism is also changing due to technological innovation.
Multi-person sex tech is also developing rapidly
For example, we have the benefit of quicker-than-ever tests for Sexually Transmitted Infections (STIs), artificially intelligent matchmaking software for optimized dating possibilities, access to sexual and mental health resources, support systems for about every kind of relationship — to mention only a few.
So while a percentage of people may opt for masturbation (and I hope it'll gain support as a valid form of sexual expression), the idea that it might entirely replace couple play is somewhat of a stretch.
Image source: PleasureBetter, Steve A Johnson