'Smell Dating' Matches You with Potential Partners Based on Body Odor
Can you really "trust your nose" when it comes to finding love?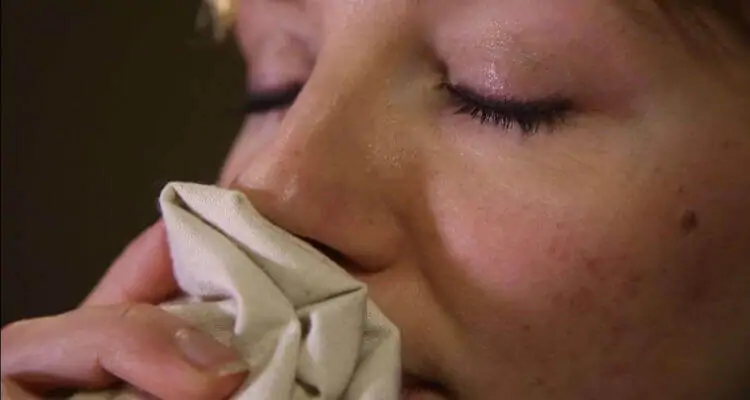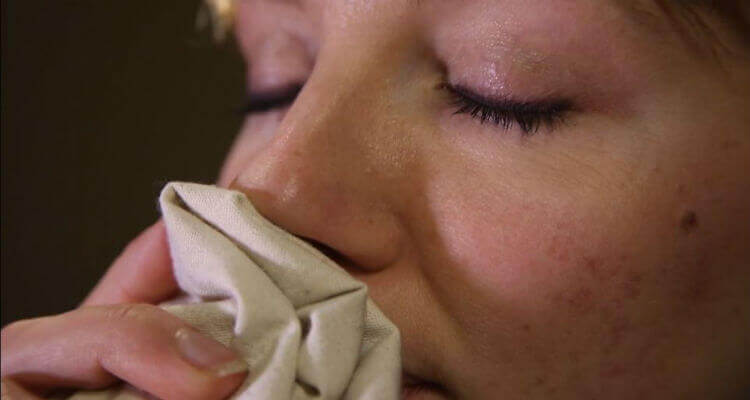 Does the scent of love and attraction truly exist? Do we choose our romantic partners based on their unique body scent?
Well, the truth is that the artists Tega Brain and Sam Lavigne, in collaboration with Useless Press, are working on an experimental project with the evocative name of "Smell Dating."
Smell Dating works this way: after you sign up to the project's website, Brain and Lavigne's team sends you a white cotton T-shirt along with instructions. You have to wear the T-shirt for three days and three nights without wearing deodorant or perfume, but showering is allowed.
While wearing the T-shirt, you can also participate in smelly activities, such as smoking or using barbecue grills.
"These sorts of activities will imbue odors to your sample," says Smell Dating's official website. "However notes of your habits and lifestyle also provide rich cues to your potential matches."
When it's time to remove the T-shirt, you put it into a Ziploc-like bag provided by Smell Dating's team and send it back to the creators of the project. At this point, the garment gets cut into small swatches and sent out to ten singles who are looking for a relationship.
After this step, you receive in the mail ten swatches of other singles' T-shirts.
Surprisingly, the website doesn't ask you gender, age, or sexual orientation—nor you know any personal information about the users whose T-shirts you're going to smell.
The reason for this is that Smell Dating wants singles to avoid "prejudicial cultural images that interfere with the ancient cues of attraction."
Additionally, according to the project's website, "a growing body of research suggests that a person's genetic compatibility, gender, age, and predisposition to illness are reflected in their 'smell signature.'" In blinded experiments, people's scent preferences tended to align with their sexual preferences.
The last step is letting Smell Dating know which scents you liked the most among the ten samples provided. If the people you chose liked your body odor as well, Smell Dating will facilitate an encounter: you and your match will receive each other's phone number.
At the time of writing, the first round of Smell Dating is closed.
The dating service was available to 100 lucky singles in New York for a limited amount of time, and it cost $25. Since Smell Dating is a non-profit, the fee just covered the shipping expenses for the T-shirt and swatches.
However, Brain told The Guardian that she is "planning to run another New York and North America round of Smell Dating soon, and another for a museum exhibition in Shanghai, China."
Smell Dating received lots of coverage in the press, including Babble, the Daily Mail, the Huffington Post, and Business Insider.
The science behind Smell Dating
While the idea of choosing a potential partner based only on their body odor might sound bizarre, Smell Dating is actually based on science.
A study that analyzed the role of body odor in human mating behavior, and was published in the scientific journal Experimental Biology and Medicine, is listed on the project's website as a reference.
It demonstrated that women tend to prefer the scent of men with a dissimilar human leukocyte antigen (HLA) system than their own. From an evolutionary perspective, couples with dissimilar HLA genes might be more attracted to one another because they tend to have stronger and healthier children.
In 1995, the Swiss researcher Claus Wedekind conducted an experiment very similar to Smell Dating.
He asked a group of male students to wear the same T-shirt for two days without deodorant or perfume. Then, female students were asked to smell the T-shirts and tell which ones were sexually arousing for them.
It turned out that women were mostly attracted to the smell of men with different major histocompatibility complex (MHC) genes than their own.
As for pheromones, scientists are still debating whether they affect human mating behavior or not. In 1991, during a conference held in Paris and sponsored by fragrance company Erox, two researchers from the University of Utah described the effects of two "human putative pheromones," estratetraenol and androstadienone.
However, other studies concluded that the same molecules have no effect on humans.
For example, a research paper published in 2017 demonstrated that androstadienone and estratetraenol don't affect "gender perception, attractiveness ratings or unfaithfulness judgements of opposite sex faces" in humans. 
Image sources: Smell Dating