Want a Justin Bieber Bullet Vibe? MakerLove Offers Several Free Sex Toy Designs for 3D Printing
The site also gives advice on how to make 3D-printed toys body safe.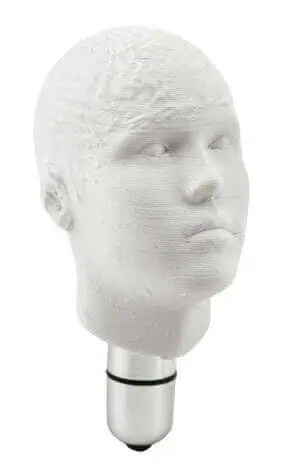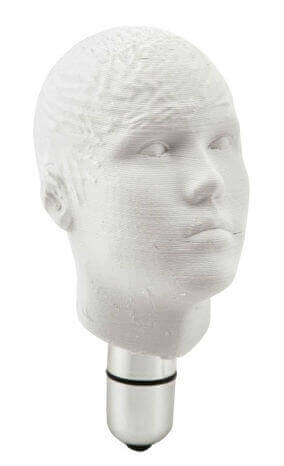 In 2014, Nike took advantage of 3D printing to create football cleats for the players of that year's Super Bowl.
In 2016, the Italian pasta brand Barilla brought a 3D printer to the Cibus International Food Exhibition and used it to make different pasta shapes in two minutes.
Fast forward to 2019 and children with limb differences can get 3D-printed bionic arms, embellished with official Star Wars, Marvel, or Frozen covers, from Open Bionics.
This technology, born in the '80s, is now becoming more and more mainstream.
However, it's still debated whether having a 3D printer at home will be commonplace in the near future, or not.
Terry Wohlers of Wohlers Associates, a consulting firm specializing in additive manufacturing and other industry trends, told ComputerWorld.com:
You could give away a free 3D printer to average consumers, but I doubt it would motivate them to use it. They'd give it a try, but then it'd collect dust. It's just too difficult for them.
On the other hand, the price of consumer-level 3D printers has considerably dropped over the last few years: at the moment of writing, Amazon carries several models costing under $300.
On the popular marketplace, you can also buy 3D printing pens for kids, equipped with PLA filaments, under $100. Will our children create their own toys at home in the near future?
For now, we'll focus on MakerLove.com, a website that offers free 3D- printable designs for different kinds of toys: the ones that adults use in the bedroom!
3D printers can spare you that embarrassing trip to the sex shop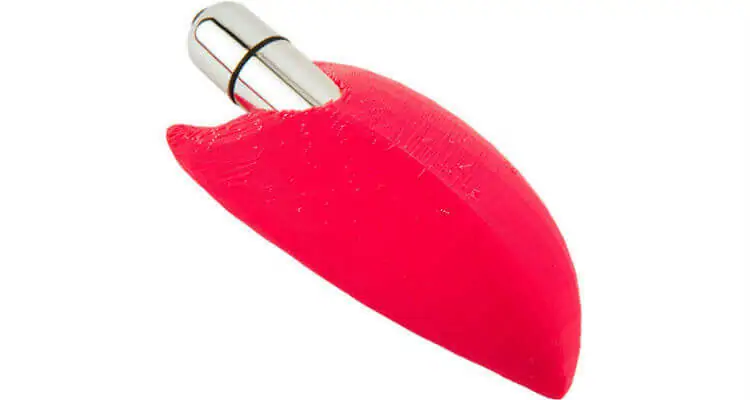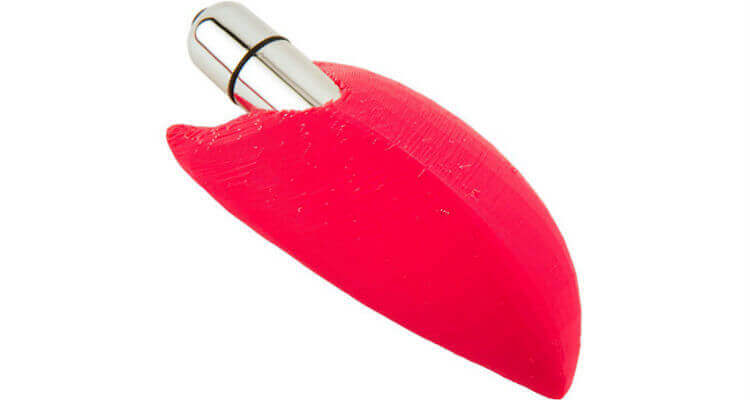 The company behind MakerLove is PriveCo Inc., which owns the e-commerce websites ShopInPrivate.com and Vibrators.com. 
While the first one sells items some people may feel embarrassed buying in person, like hemorrhoid creams, enemas, and deodorants for the private parts, the latter is an online sex shop, selling all kinds of vibrators, dildos, and penis rings.
So, why should they offer printable sex toys for free?
"Since 1998 our group has been helping people avoid embarrassment," says MakerLove's homepage, "and Makers [i.e., 3D printers] will help that cause."
In other words, the opportunity to print customized sex toys in the comfort of your own home will spare people the embarrassment of going into a brick-and-mortar sex shop.
All the dildo designs from MakerLove have a hole to fit a bullet vibrator from Vibrators.com.
Among the classic butt plug shape and curved dildos for G-spot stimulation, the website offers some very bizarre designs, including dildos shaped like the head of Sigmund Freud as well as Justin Bieber (pictured at top of article).
If you have always dreamed to have sex with your favorite singer or the philosopher you admire the most, now you have a chance to do it—sort of.
For women who love cute characters and the Japanese "kawaii" style, there is also a bullet vibrator inspired by Hello Kitty.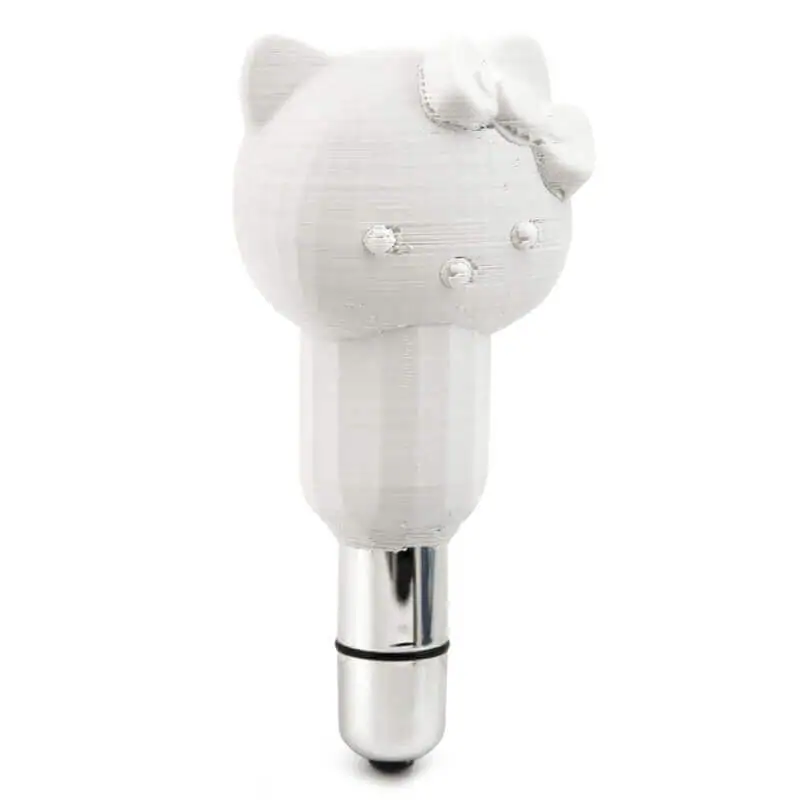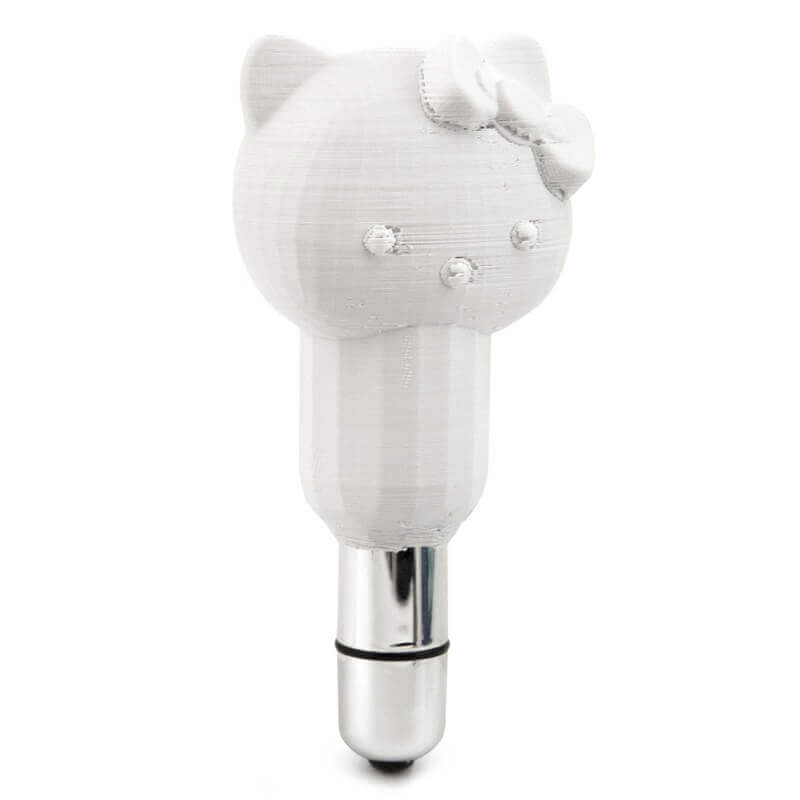 MakerLove also launched a 3D-design competition. Aspiring sex toy designers need to send the company their creation in .stl format and, if their design gets published on the website, they'll get paid $75 for toys that have a hole to insert Vibrators.com's bullet and $35 for those that don't have it.
Are 3D-printed sex toys actually safe?
3D-printed sex toys got a lot of bad press because of potential safety issues.
A 3D printer creates objects by using an additive process: the design gets "sliced" in several layers, then the machine uses a plastic filament to print one layer on top of another.
This creates microscopical gaps in the sex toy that may harbor bacteria, even if the object is made from non-porous ABS plastic. Additionally, the surface of anything that comes out of a 3D printer tends to be rough and uneven, with lots of excess material.
Often, the layers used in the additive process make the object look ribbed, which is more than an unsightly flaw: when it comes to sex toys, the ribs might hide bacteria and residuals of bodily fluids.
Tom Nardone, the founder of MakerLove, explained to Mashable that even sanding down a 3D-printed dildo is not enough to make it body-safe. He recommends coating the homemade toy with several coats of silicone conformal coating, which creates a smooth surface.
"I think a lot of people right now who are using the website are just sort of seeing what they can print out," Nalone said to Mashable. "We're a long ways away from the Star Trek replicator."
Image sources: MakerLove