'Porn for Women': xHamster's $25K Fund Set to Grow Underserved Category
It's time for more diversity—on both sides of the lens.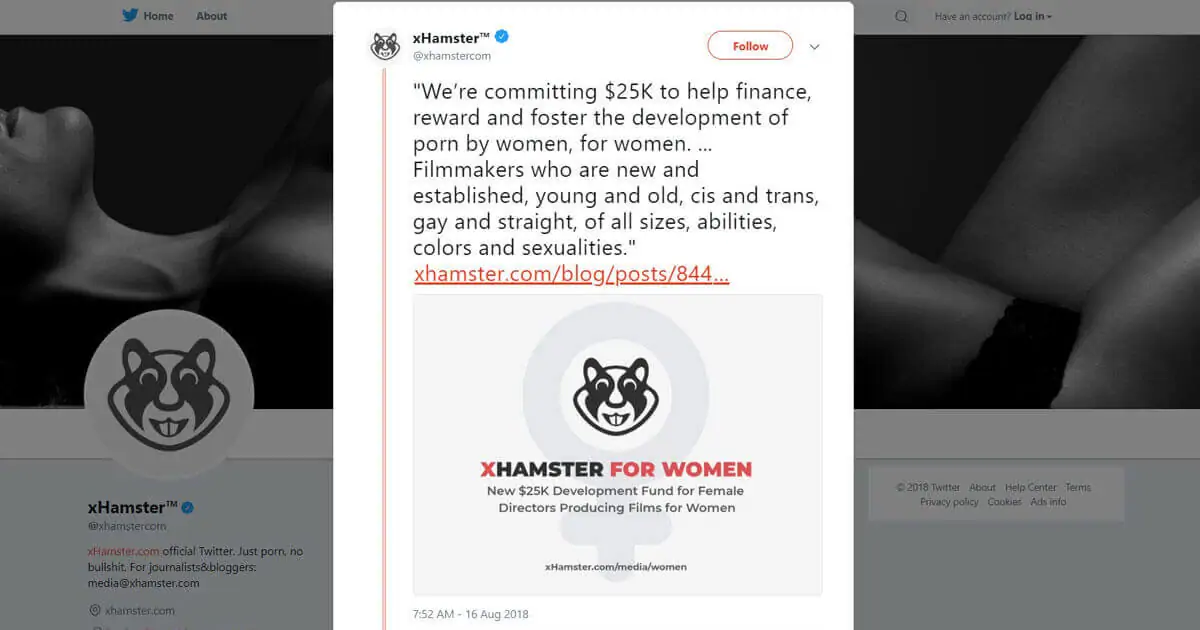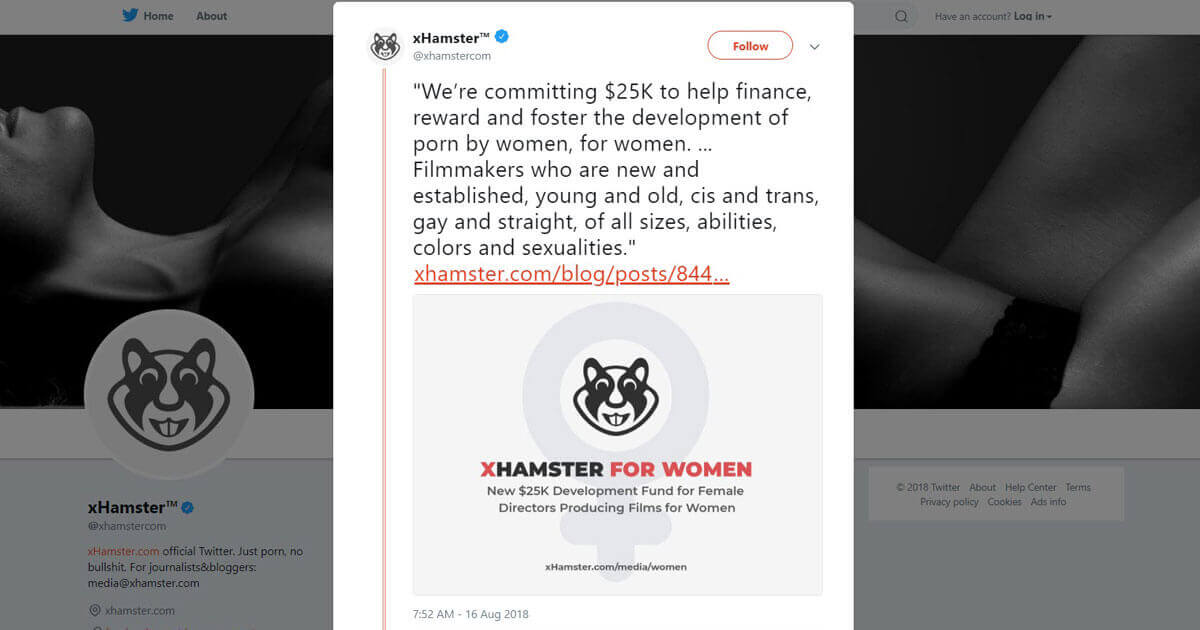 Hey ladies, ever get tired of scrolling through video after video on mainstream adult sites, yearning to find some steamy content you can relate to?
Or are you a producer or director, eager to share erotic videos that challenge sexual norms and stereotypes with a wider audience? Well, there may be no need to look further.
xHamster, the popular adult streaming site, wants to make your wishes come true with its $25,000 "Porn for Women" development fund. Launched last month, the program intends to encourage the creation of adult content for and by women and will offer grants to both new and established filmmakers
"Women enjoy porn as much as men do, but have a much harder time finding stuff they like," said xHamnster Vice President Alex Hawkins.
We see the future of porn being heavily influenced by female viewers and we want to be at the forefront.
Women are not a 'niche' audience
According to a recent xHamster study, a huge gap exists between the supply and demand for female-focused erotica.
In the past two years, page views by women on xHamster have climbed 25.1% worldwide and 24.2% in the United States. Yet content catered to women audiences remains sparse.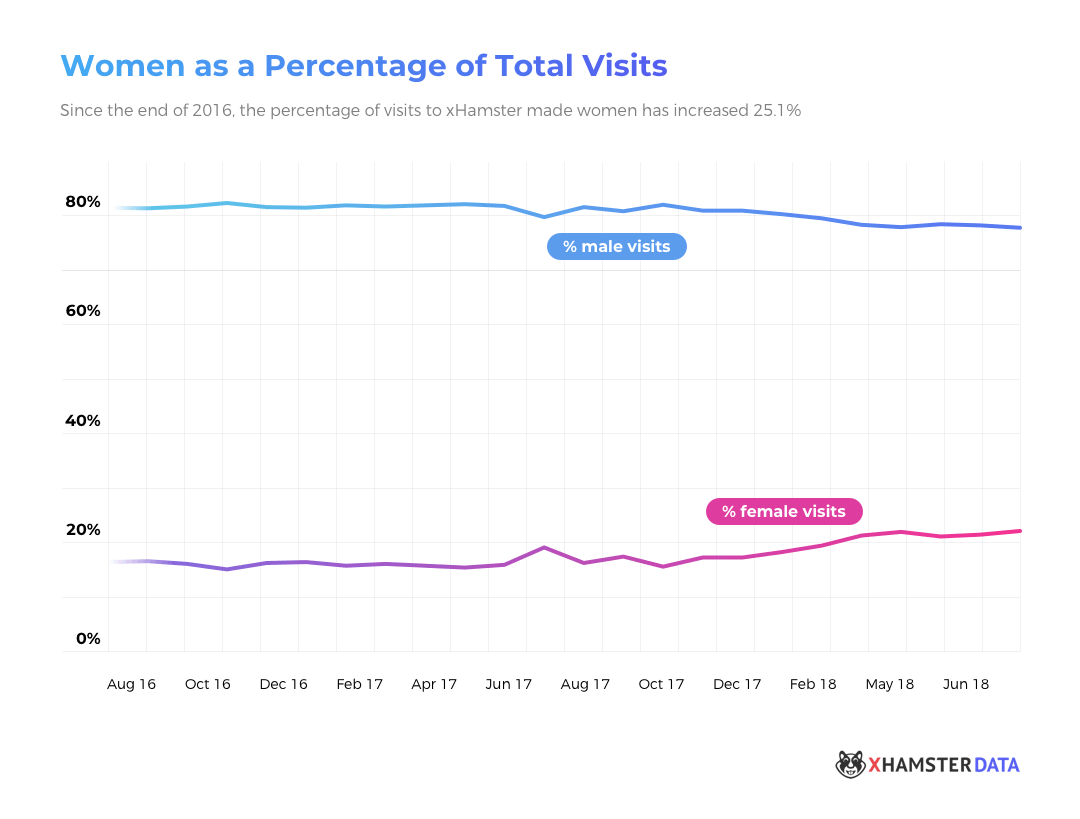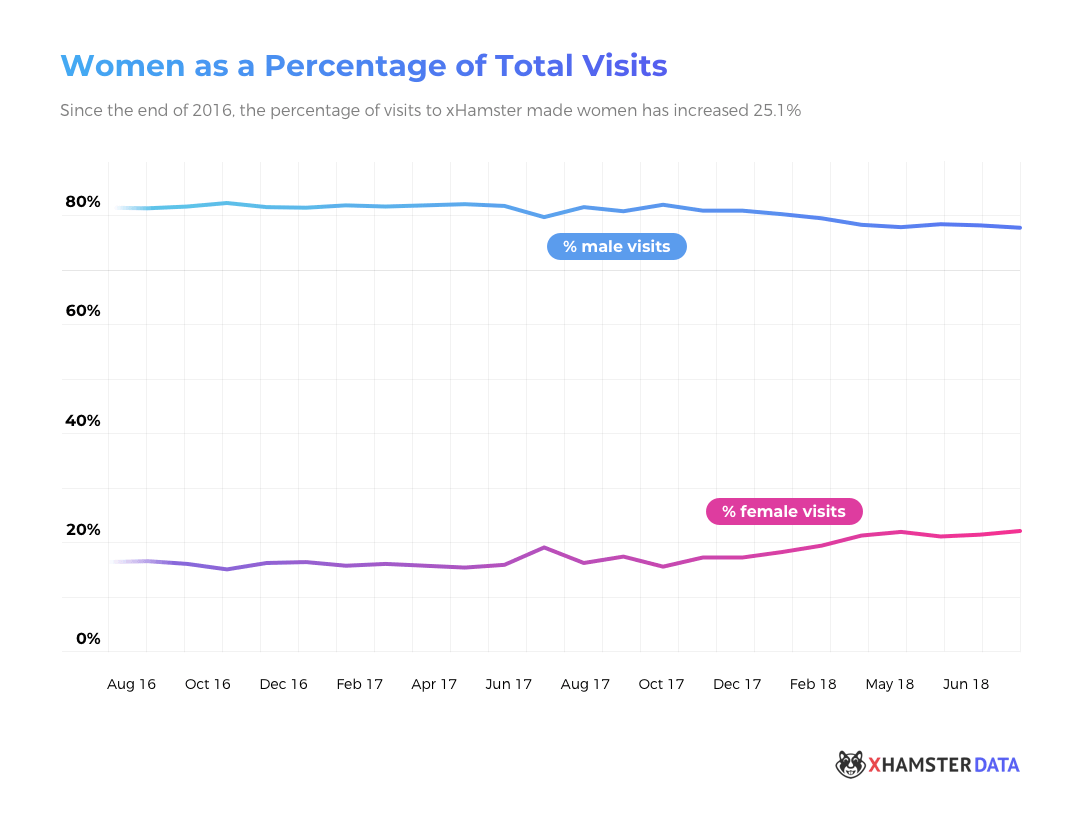 This gap represents an untapped and potentially very lucrative market.
"While women are growing as an audience, they don't always purchase because there's very little for them and they are treated with disrespect," Hawkins said.
It's circular. Since there are little made for women, women don't buy, and companies assume women just don't like porn, and neglect the audience altogether.
Another part of the problem is content for women is often considered a subgenre.
For example, when you visit adult sites you are likely to find a "porn for women" button along the sidebar—alphabetically listed somewhere between "footjob" and "swingers."
By treating women as a niche group, these sites are implying that videos not in this listing are made mainly with men in mind.
But when women constitute almost exactly 50% of the world's population—and are responsible for more than 80% of US. consumer spending—focusing almost exclusively on the male perspective is not just insufficient in terms of representing the wide range of human sexuality, it's bad business strategy.
But what defines and differentiates pornography for women? Necking and smooching to an acoustic love song gently playing in the background? That's maybe what the straight, male producers think women want to see, but let's dig deeper and look at the stats.
Some like it hot
As the map below illustrates, women in the United States have extremely diverse preferences when it comes to the adult content. In only three states, Maine, Vermont, and Kansas do women prefer the "Porn for women" category over all others.
This suggests that, for the most part, women are stuck watching porn intended for male viewership.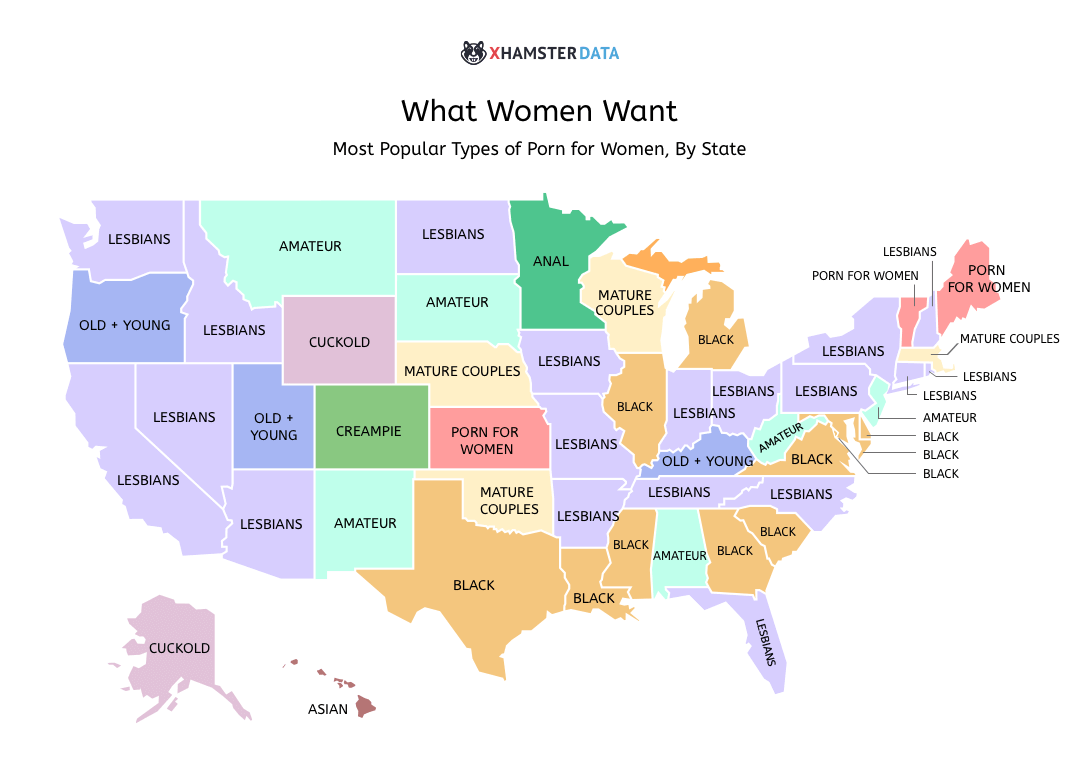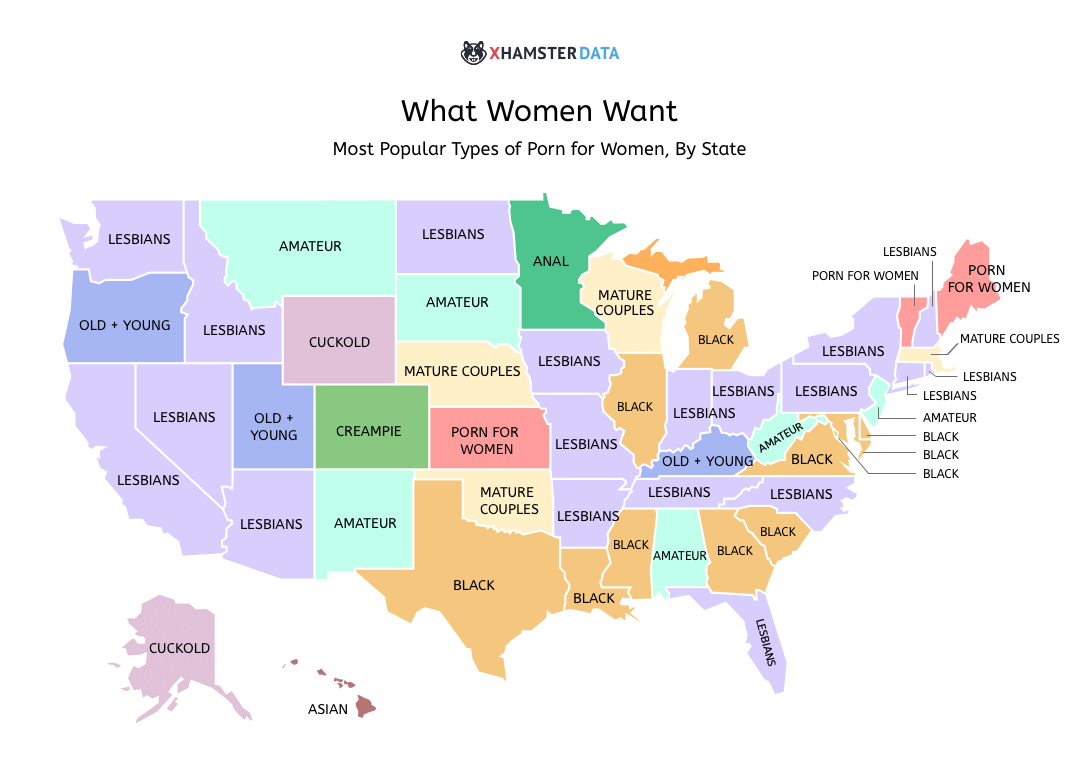 Further examination uncovered the sexual acts women search for most frequently.
"We've also come to understand, through porn, that women's sexuality isn't some delicate flower. Women actually search for hardcore material as much as men, and in some cases (like 'rough sex'" or 'spanking' they do so in greater relative volume)," Hawkins said.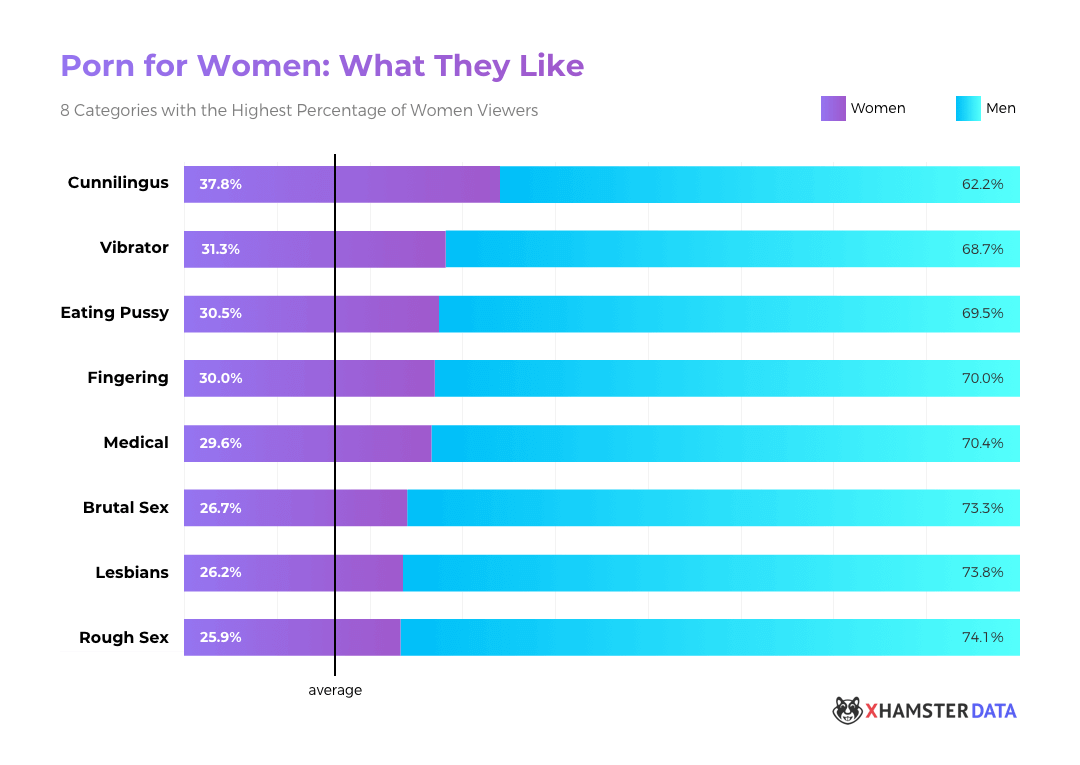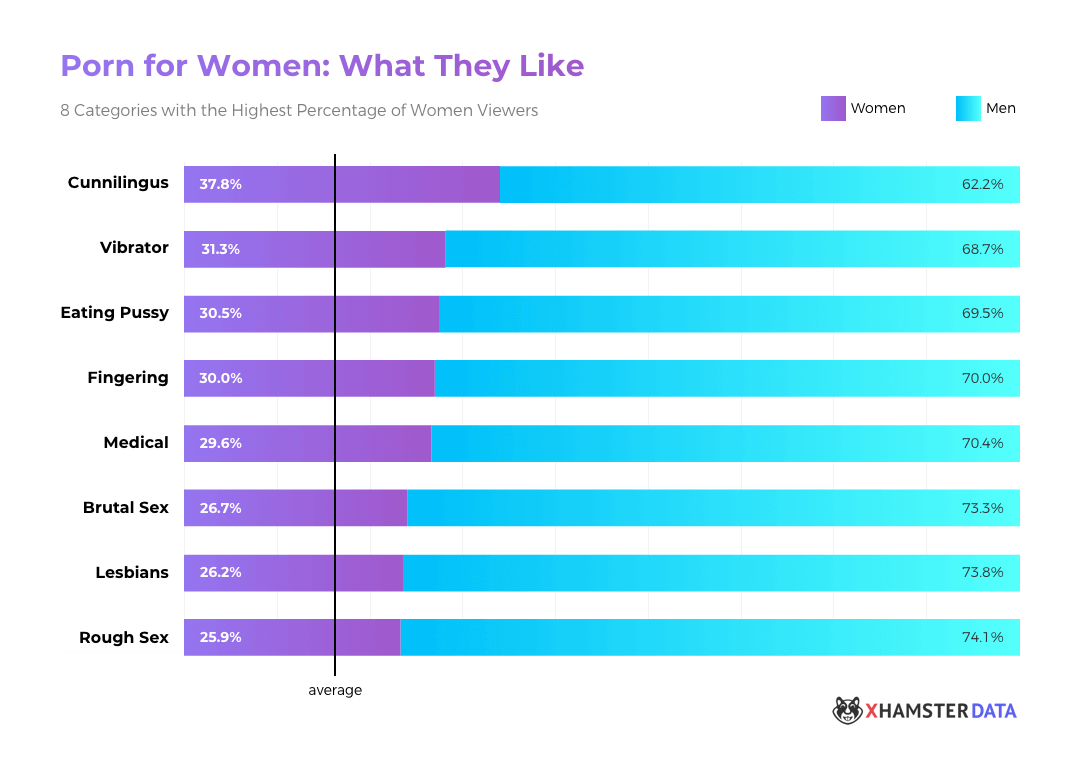 Sharing these statistics is a crucial first step toward expanding the type of content available on mainstream porn sites.
xHamster's work is one example of how treating pornography as a legitimate topic of investigation and engaging critically with it as a site for change can have a major impact on how our society understands sex. After all, the pornography industry is worth about $97 billion, so it's about time we take it seriously.
"While it can get a bad rap, porn has been an important driver for understanding women's sexuality, and for sexuality in general," Hawkins said.
For example, people joke about fake orgasms, but early porn was one of the first places that represented female pleasure, and gave men the idea that women should actually be enjoying sex.
What a concept.
Pornography for women, pornography for everyone
It is ironic that our society directly operates by hyper-sexualizing everything we say and do but simultaneously shames us for the sex we have or watch. Navigating this system can be challenging for anyone.
But as we become more comfortable confronting and critiquing the aspects of our sexual culture that have the most major impact on us, we can begin to isolate routes for change.
Pornography is a great place to start. The videos that are most readily available barely scratch the surface when it comes to portraying the complexity of human sexuality. In fact, they arguably do the heterosexual man a great disservice when they depict limited and performative fantasy scenarios—particularly when sex education is lacking in many countries including the United States.
It's time to give the camera to someone else.
"We hope by encouraging more women filmmakers, we can help teach MEN what women actually want, and what needs to be done," Hawkins said.
This can help enact a radical shift in how future sexuality is understood and practiced.
Image sources: xHamster/Twitter