Crystal Maidens Review: Summon a Harem of Hot Hentai Maidens on Your Smartphone
Enjoy addictive gameplay and exciting storytelling in this adult gacha game.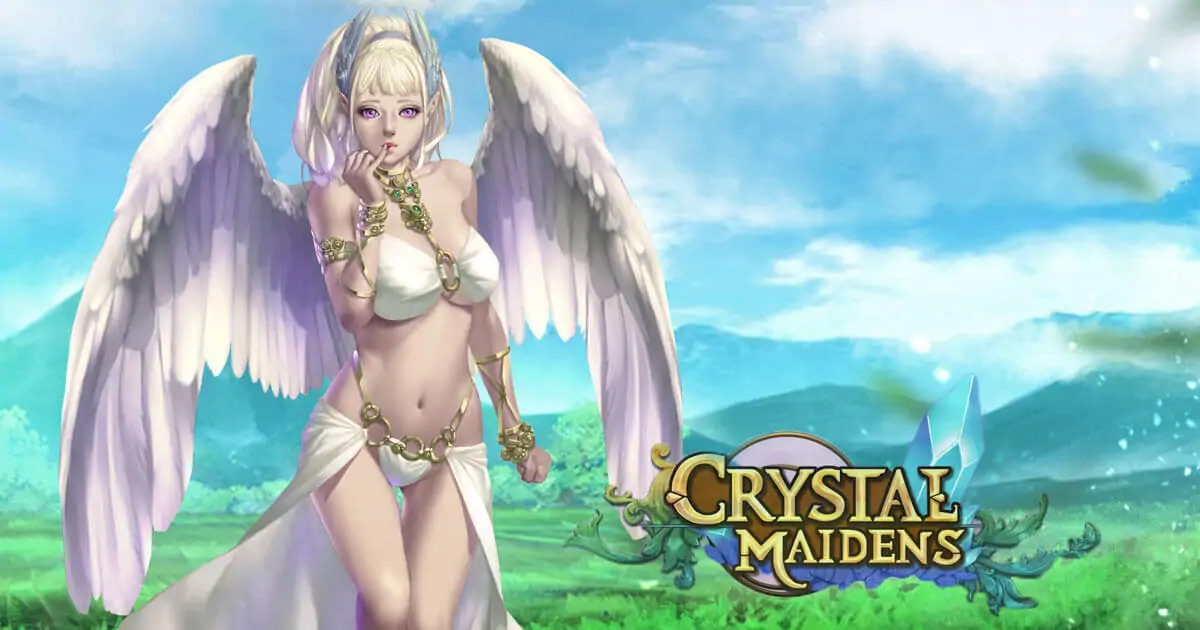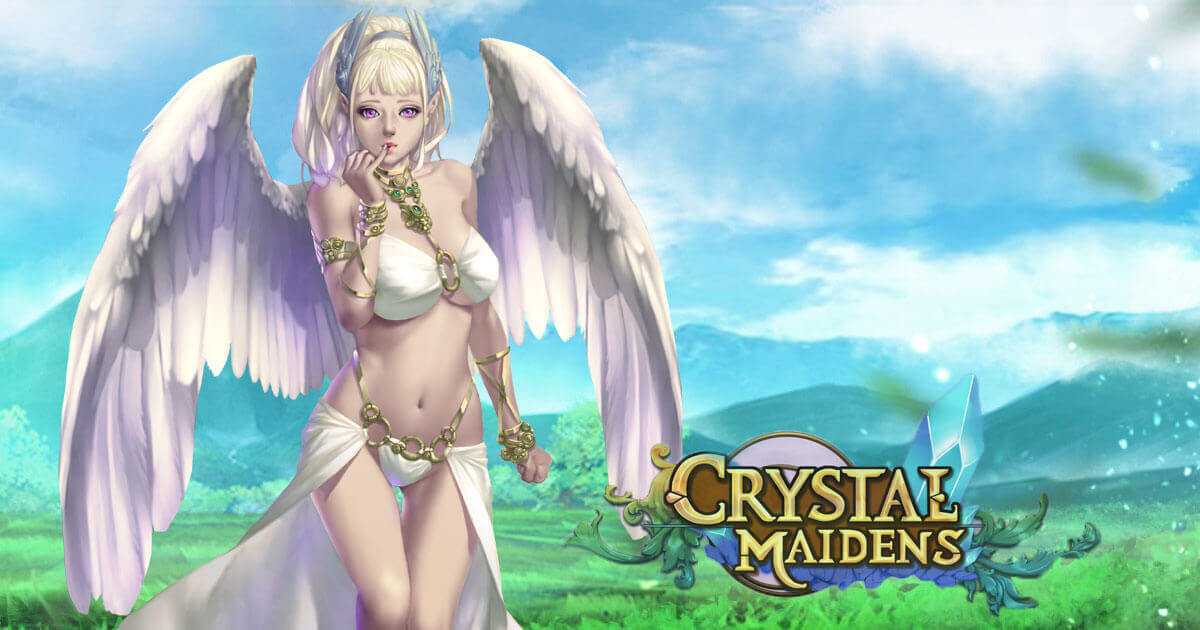 I approached Crystal Maidens [NSFW] with absolutely no idea what this little-known hentai game was all about.
I admit I was skeptical, dubious, and doubtful upon finding the web-based gacha title created by indie developer Superhippo on Nutaku [NSFW].
That is until I noticed I had literally just lost four hours.
Welcome to Crystal Maidens
I am sure I'm not alone when it comes to my passion for collectible gacha titles, from Final Fantasy BE to Dragonball Z on Android. They are a massively addictive time sink, and, we love them.
But I never thought I would find an adults-only gacha title, let alone one that supports browser play as well as Android support. Crystal Maidens weaves together great storytelling, addictive combat, and a never-ending quest to level up your "maidens" for more reasons than their combat strength.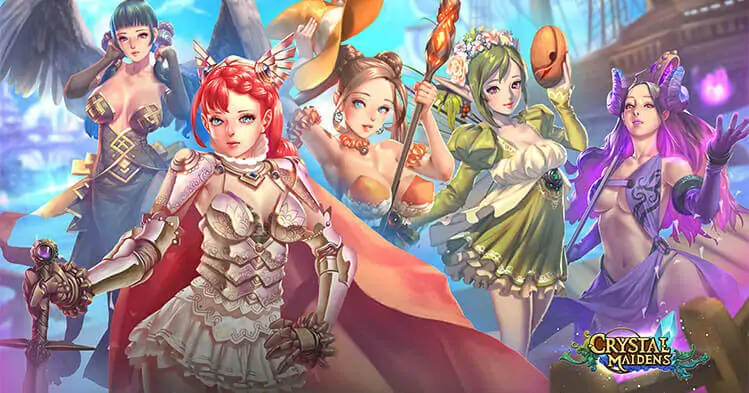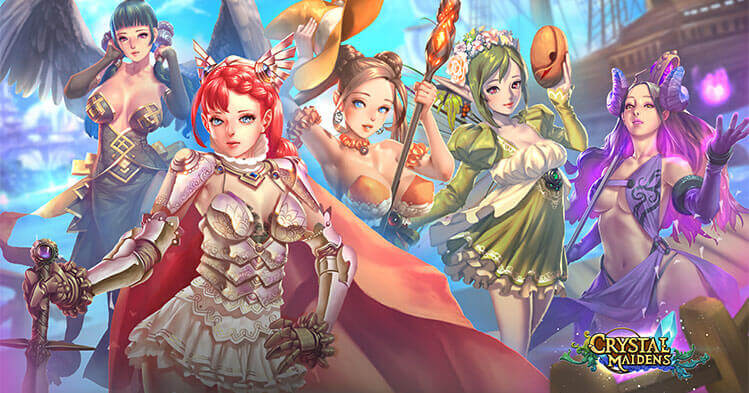 In the world of Crystal Maidens [NSFW], one of the defining mechanics is the "Romance Bar," which functions as a second XP bar for your maidens. The difference is when the bar is full instead of getting stronger your Maiden loses some clothes.
For each romance level attained, you unlock part of a sexy, scintillating image of your character. Once all the pieces are uncovered. you not only get to admire the erotic artwork unique to the title. You also get to take part in a short cutscene where your "maiden" shows you her "special talents."


If the intro hasn't convinced you to at least give this game a try, then keep reading because I'm going to tell you everything good, bad and meh about this little gem.
Like always let's start with the meaty center of what makes a game in this genre appealing: the graphics.
Titillating visuals
Crystal Maidens has left me in two minds on how to rate the graphics. On one hand, the still artwork and cutscenes of the hentai game are amazing. They weave traditional anime and Western art styles together to give us some pretty unique looking female characters. The level of detail in the cutscenes and still images is superb. I really do think the developers nailed these art assets.
On the other hand, all the fancy detailed and beautiful artwork goes away once the "gameplay" starts and you enter the battlefield. Then the characters you send out to fight are teeny little sprites, barely distinguishable from one another and no larger than the tiniest fingernail.
Surprisingly for a sex-crazed gacha game, I really only expected gameplay to be token at best. A kind of thinly veiled pretense to make you feel like you're not spending three hours staring at the same four pictures of a scantily clad woman, like trying to watch porn on the slowest internet in existence.
Gripping gameplay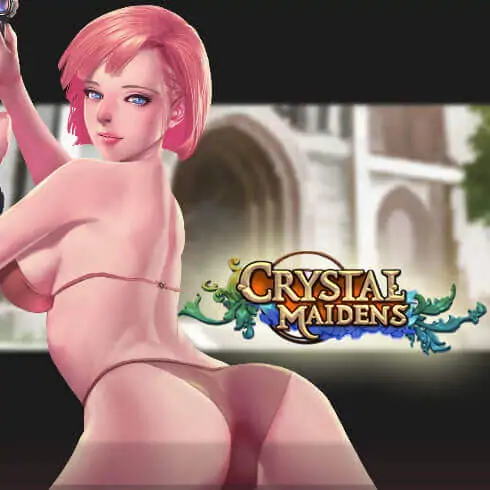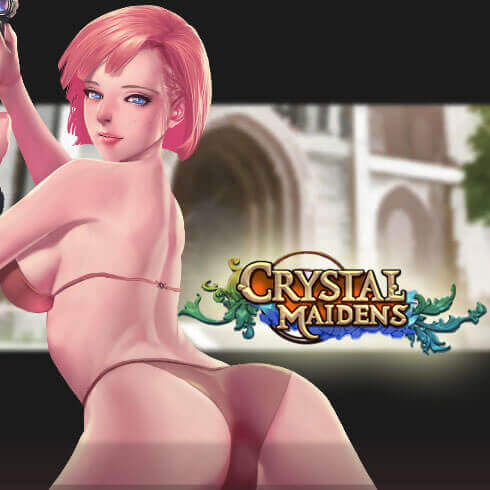 The gameplay is actually fun, a little addictive and sometimes challenging. A simple breakdown of a level consists of choosing four of your maidens to drop into a combat zone to battle against the enemy. For the most part, this is done automatically, but you are in control of when and where they use their special skills.
Completing a level nets you a small number of colored orbs, which are then used to level up your characters. This not only makes them strong enough to take on more challenging levels. But it also increases their "Romance" meter, giving you access to their images a single slice at a time.
The unlockable images range from "at a little revealing" to "full-blown X- Rated content", which is probably why you won't be seeing this in the Google Play Store anytime soon.
Now so far, I have been pretty positive about Crystal Maidens, partly because I am a massive sucker for gacha games. But that doesn't mean the hentai title is without faults.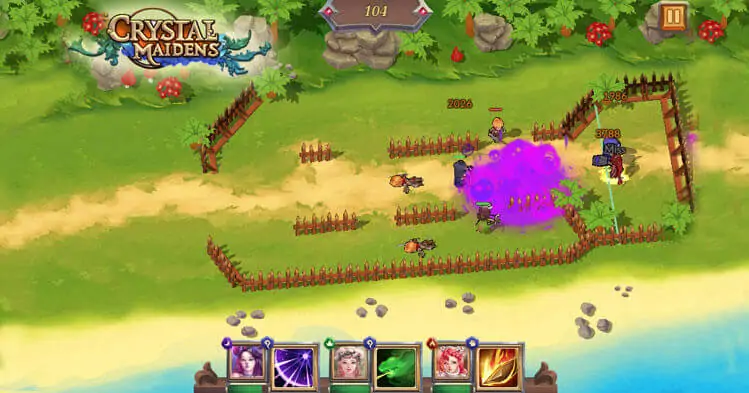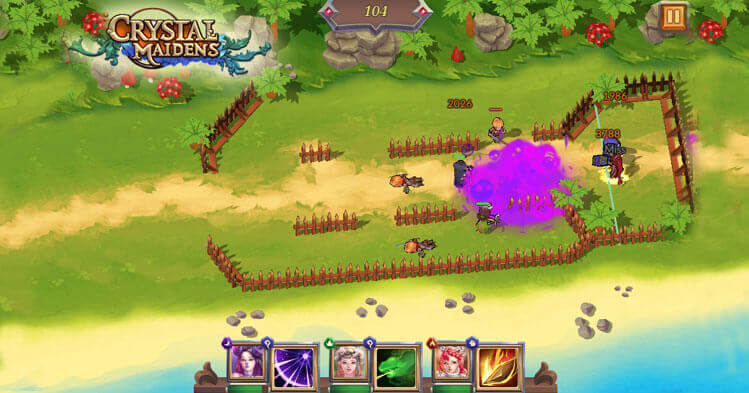 Free gameplay vs. pay to play
My main gripe with Crystal Maidens [NSFW] was hitting the paywall pretty fast after starting.
Don't get me wrong, Crystal Maidens can be played for free. But after an hour or two, your progress slows so much you are forced to either come back tomorrow when your energy is replenished or buy in-game currency called "gems"
Buying in-game gems can cost you anywhere from a few dollars to a few hundred dollars. While I understand that small developers need to pay their bills, spending hundreds of dollars on what is essentially a black market mobile game seems a little steep.
My second pet hate in mobile games is "energy" and arbitrary wait times. I never understand why a developer deliberately goes out of their way to stop a consumer from using their product. I would have been happy to invest more time into this game if it wasn't for running out of energy and either having to hand over $5 to refill my bar so I could play another mission or come back tomorrow.
So I begrudgingly waited.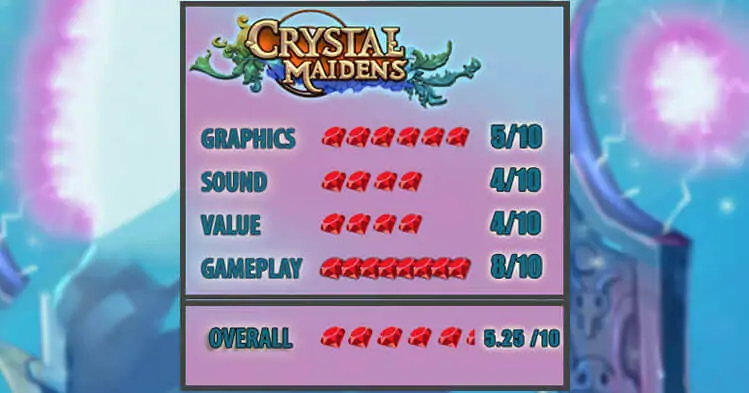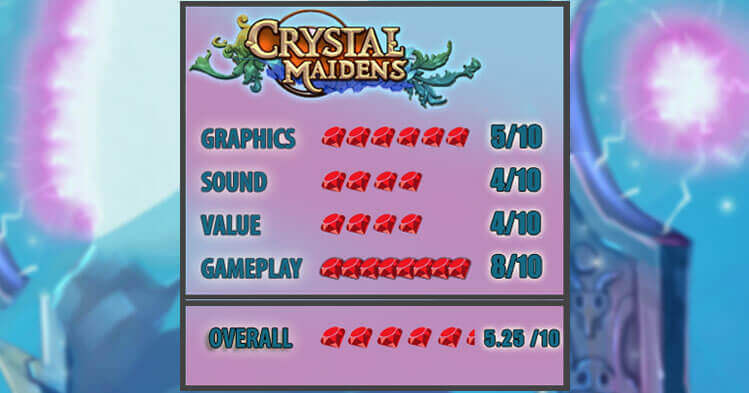 So all in all, would I recommend Crystal Maidens? Yes. If you want a mobile or browser title which is full of collectibles, unlockables, and sexy hentai adult fun, then yes, by all means, dive headfirst into this hot little title, just keep an eye on your wallet.
I happily award Crystal Maidens by Superhippo 5.25 out of 10 overpriced in-game "gem" currencies.
That's it for me! But one last question I would love you gamers to discuss: How do you feel about the gacha genre in adult gaming and what is a reasonable amount of money to spend on in-game currency?
Image sources: Crystal Maidens/Nutaku [NSFW]