Tinder-connected Sex Toys May Be Coming Soon. Will You Let Matches Control Your Vibrator?
Developers asked to integrate sex toys with dating apps.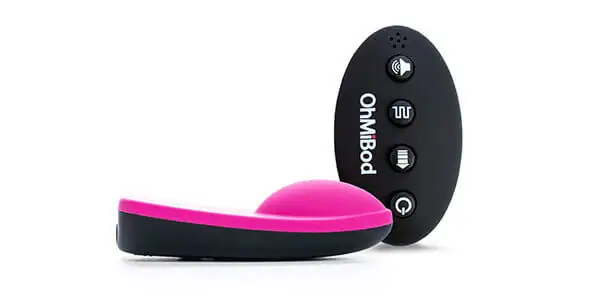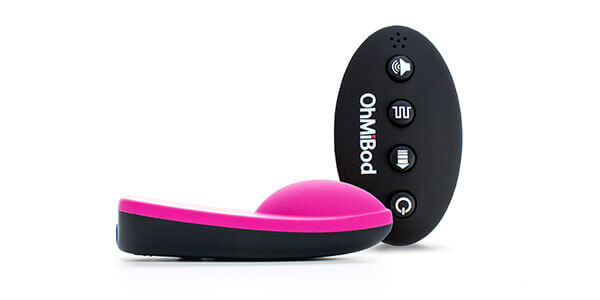 Dating apps like Tinder and Grindr could soon come with an added erotic thrill: a way for potential hook-ups to play online with remote sex toys. If long-distance sex with new partners interests you, you can thank sex tech company OhMiBod for it's upcoming open-source, software development kit (SDK).
OhMiBod's SDK will be a resource for developers to create customized vibrations and actions for its line of sex toys. Best of all, they could be integrated into various gaming and online dating platforms.
"There is an extraordinary pool of creative, talented developers as well as existing platforms who can use our environment to create apps that take intimacy to new heights, whether it's through gamification or integration with dating platforms like Tinder or Grindr," said OhMiBod founder Suki Dunham in a press release.
In particular, the potential integration of OhMiBod technology, such as its new remote-control wearable vibrators Club Vibe 3.OH and Lovelife Please, with dating apps that is grabbing a lot of attention.
Speaking to The Memo, Dunham elaborated on the possibilities the SDK can offer:: "Imagine you're on a dating app and chatting with a potential partner—and they are 'OMB enabled' (e.g. pink dot on the screen that signifies a user is in an 'active' state much like Facebook Messenger. If they are active, it means that they are connected to one of our BlueMotion vibes. The partner could accept an incoming request to take control of their vibrator while in a chat or video session."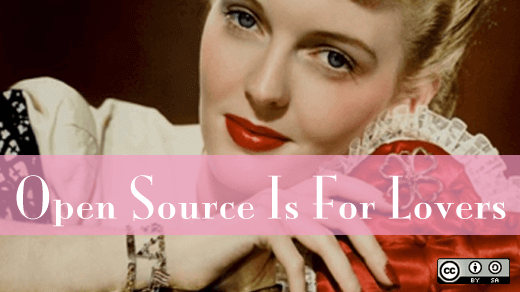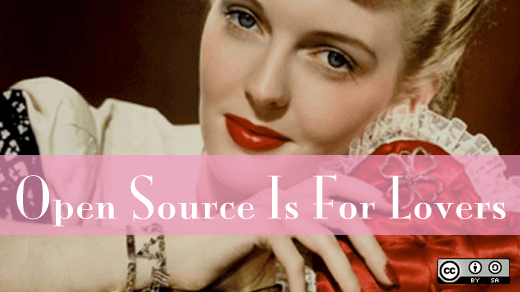 Big change for online dating?
This new type of physical connection, albeit by proxy, could very well mean the formation of a new type of digital swipe right—to use Tinder terminology. Why bother hooking up with someone in the flesh when you can just hit Dunham's pink dot icon and have a sexual experience via one of OhMiBod's devices?
In fact, it's possible that the whole concept of dating apps could change. After all, apps like Tinder and Grindr are well-known tools facilitating hook-up culture. So what happens to dating apps when they aren't actually being used for dating?
It's even possible that Tinder and Grindr's pictures could be replaced by video chats and ratings: the higher the score, the more people pleased. Kind of goes back to the old idea of "gives good phone."
OhMiBod is not the only developer opening its software doors. MysteryVibe, the creators of the bendable Crescendo sex toy, is working on way for users to design their own vibration tracks in a program reminiscent of the GarageBand workstation for music and audio.
In any case, it's exciting to see sex tech entrepreneurs open to harnessing the creativity of their customers. As Dunham said, "this concept reshapes the entire idea of virtual or digital foreplay."
Image sources: opensource.com, OhMiBod