Sex Tech News: Kamasutra NFT, Maitland Ward to Host XBIZ Awards & Cardi B Joins Playboy
And Lioness is selling a limited-edition squeaker dog toy as a sex toy decoy.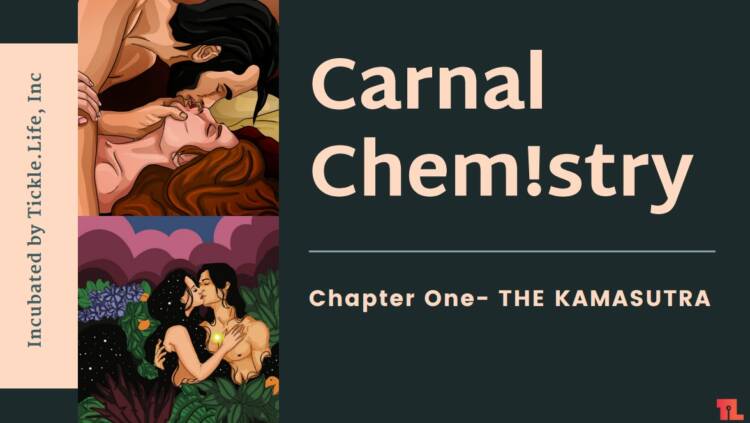 "Carnal Chemistry is a long-term NFT art project and an experiment at the intersection of human sexuality, visual art, and 'on chain' provenance to de-stigmatize erotic art. To this end, Carnal Chemistry will collaborate with global artists to release a collection of 100+ 1/1 art pieces with 'on chain' provenance, exploring a specific dimension of human sexuality.
"Carnal Chemistry not only endeavors to destigmatize erotic art, it is the first multi-blockchain venture that focuses on creating an ecologically beneficial blockchain. For that purpose, Carnal Chemistry will also be listing artworks in Tezos Blockchain, which is one of the best eco-friendly blockchains." (via Tickle.Life)
"Maitland Ward has a timeless stardom that transcends legacy with larger-than-life grandeur. As the first performer to ever grace the entire cover of XBIZ magazine, she now ascends to even greater heights as host of the XBIZ Awards, the adult industry's biggest night, presented by ManyVids on January 9 at the historic Hollywood Palladium…
"From an early age, L.A. native Ward was active in theater and devoted to her craft, landing recurring television roles in popular '90s soap opera 'The Bold and the Beautiful' and iconic coming-of-age series 'Boy Meets World.'… This past year has only exponentially magnified her notoriety, as she scored a mainstream TV pilot, a sex toy deal and landed a book deal for a memoir." (via XBIZ)
"…Cardi will serve as the "founding creative director" and a founding member of the upcoming Centerfold platform (which is expected to launch this month). In support of its launch, Playboy's parent company in October announced a $30 million deal to acquire the social content platform Dream. That platform, in turn, is going to function as the backend for Centerfold — a service that Kohn told me represents nothing less than than "the next phase in the evolution of the company … the first step, a cornerstone of what's going to be a much larger digital and membership play going forward."
"This kind of thing is why Kohn could tell me that he's never viewed this company as a legacy media brand. Which is why it keeps announcing new products like Centerfold, and deals like the company's acquisition, announced in August, of Australia-based luxury lingerie brand Honey Birdette." (via Andy Meek/Forbes)
NEW: Lioness Dog Toy 🐶⁠ Limited edition dog squeaker toys!
⁠
Inspired by all the customers who've written in over the years about Lioness Vibrator casualties because their dogs discovered a new toy. Keep your own Lioness safe with this decoy!
⁠https://t.co/xBH9xt80Fp pic.twitter.com/QdxqyMOJyo

— Lioness (@LionessHealth) December 7, 2021