Internet Boyfriend Keanu Reeves Is Stoked We Want to Have Sex with His Avatar
Actor speculates on lucrative potential of digital sex and arousal metrics.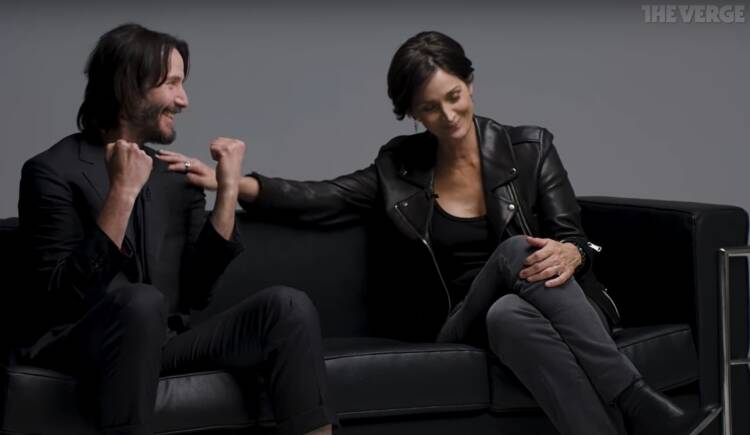 "Oh my God, it's always nice when it's nice," replied Keanu Reeves after learning scores of Cyberpunk 2077 video game players requested a mod to have sex with his avatar.
In fact, the beloved actor and "Internet boyfriend" became so excited during The Verge interview he was fist-bumping. He also seemed genuinely bummed when he heard this most-requested sex hack was banned by the developer.
With his penchant for sci-fi film roles, it's not surprising Keanu also spoke about the biometric and immersive possibilities of digital sex technologies, referencing bodysuits, virtual reality headsets, and tracking of a wearer's "arousal metrics."
He also seemed to be blowing his own mind while speculating on the lucrative potential of virtual sex.
"Think of how much money is in porn, right? So, you could not even have to be there, and people could have digital sex with your digital avatar."
He even suggested doing a "members-only" offering (perhaps struggling to recall the popular adult subscription site OnlyFans?), smiling while coming up with the futuristic concept of "members-only metaverse X."
What about when you unplug and take off your haptic sex suit and VR headset?
"Then how do you feel about the relationships you're in?" Keanu asks.
"But then you hold that real thing and you're like, 'Oh man, I'm so glad we have reality.'"
Image source: The Verge