State of the Sexbot Market: The World's Best Sex Robot and AI Sex Doll Companies [UPDATED]
Brands and manufacturers creating top-of-the-line animatronic and AI sex dolls.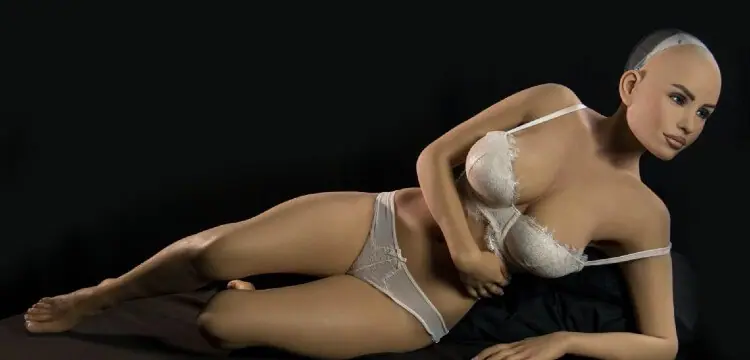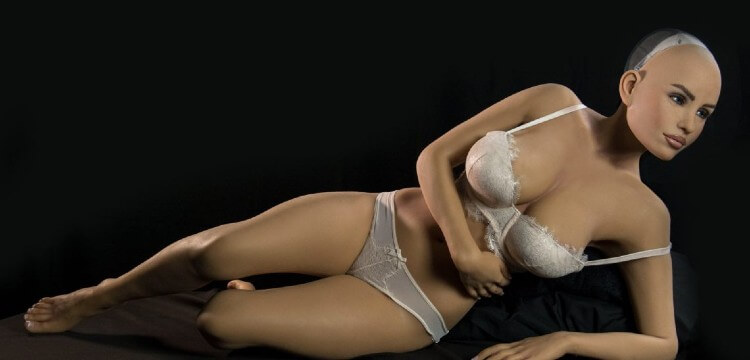 The long wait may soon be over. Life-sized sex dolls combined with animatronics and artificial intelligence are starting to hit the market.
Although they're still largely in the developmental stage, these prototypes offer inklings of what fully functional sex robots may look like in the not-so-distant future.
With testing underway, this is also a time when public discussion may very well influence the design and appearance of artificial lovers—not to mention the ways in which people may interact with them.
Today you can already take home a robotic love doll or download an AI sex doll personality for romantic and sexual conversations.
And while certain sexbot and AI sex doll projects are further along than others, rival companies are emerging that want a piece of this potentially very lucrative robot pie.
The contenders
Realbotix/Abyss Creations – AI Sex Dolls 'Harmony' & 'Henry'
A well-known frontrunner is Realbotix, a project launched by Matt McMullen of Abyss Creations in California in 2015. It's a private company, so investors eyeing the sexbot manufacturer, unfortunately, can't buy any Abyss Creations stock.
It's likely you've seen McMullen's work if you enjoy watching TV and films.
Abyss Creations makes the very popular silicone sex doll the RealDoll, versions of which have appeared in movies and shows including Lars and the Real Girl and Sons of Anarchy.
The Realbotix project, in particular, has created a robotic talking head that can be attached to RealDoll bodies and gives the illusion of sentience. These AI sex dolls are equipped with artificial intelligence thanks to the Anrdoid-only RealDollX app.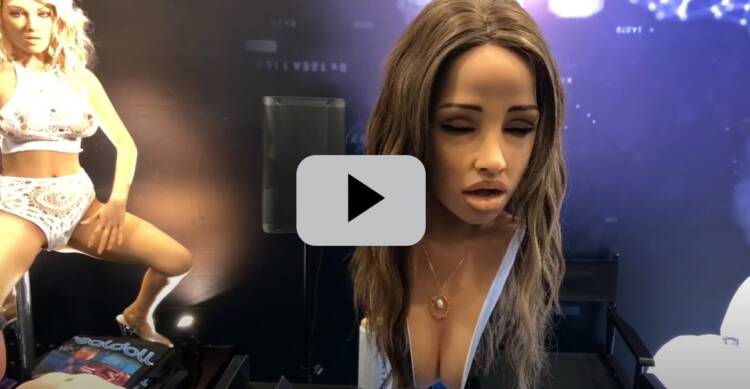 Faces can also be swapped and attached to a robotic head with patented magnetic technology. There are many possibilities for how customers can pick their companions' appearances.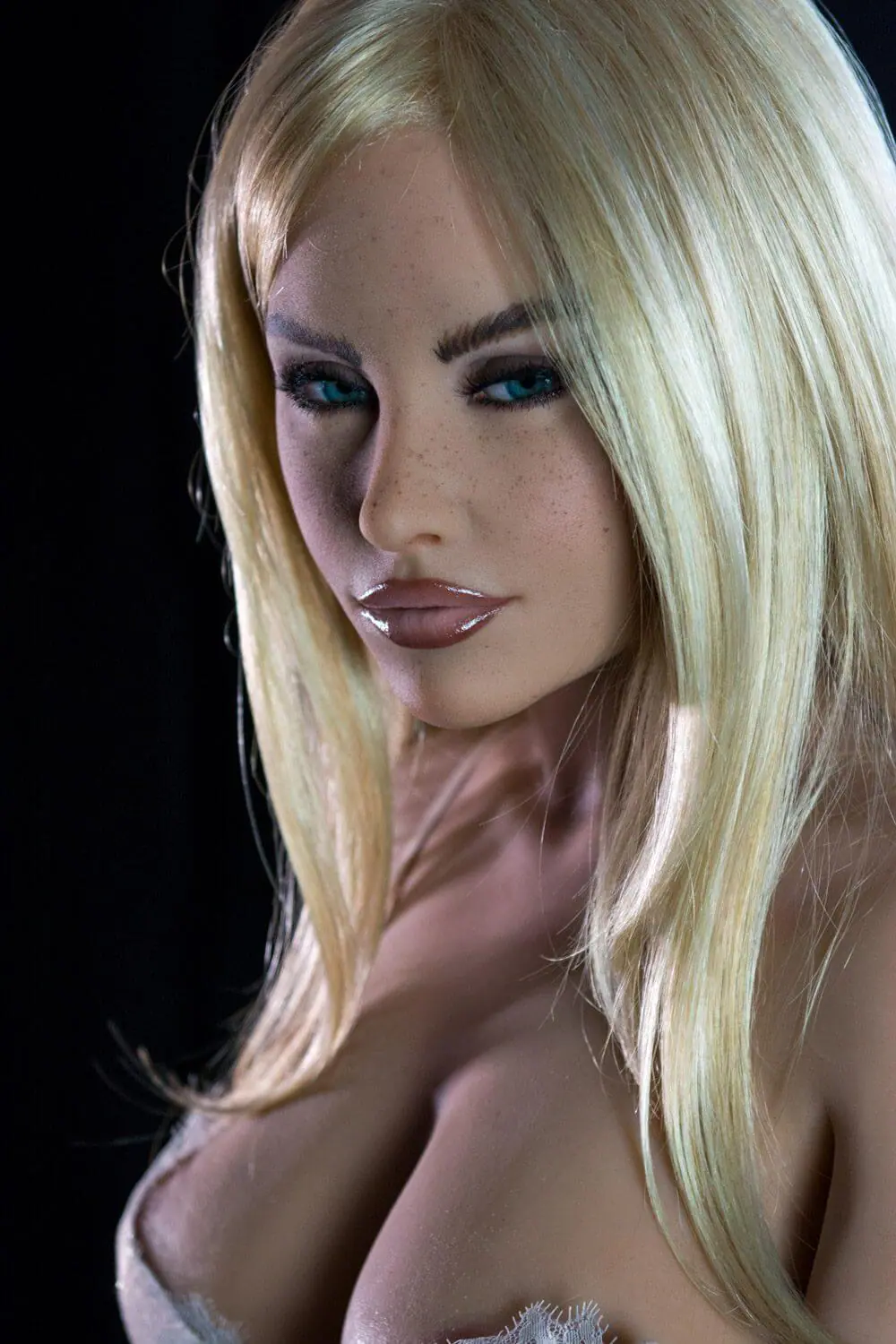 No male robotic sex dolls are for sale, but McMullen told Future of Sex he is developing a model.
Reportedly named "Henry," the doll will speak in a British accent, weigh 84 pounds, and stand 6-feet tall. He'll cost $11,000 or more, based on whether customers opt for special customizations.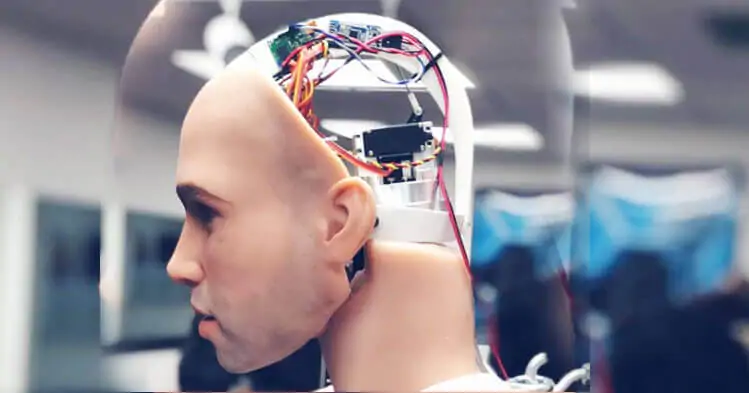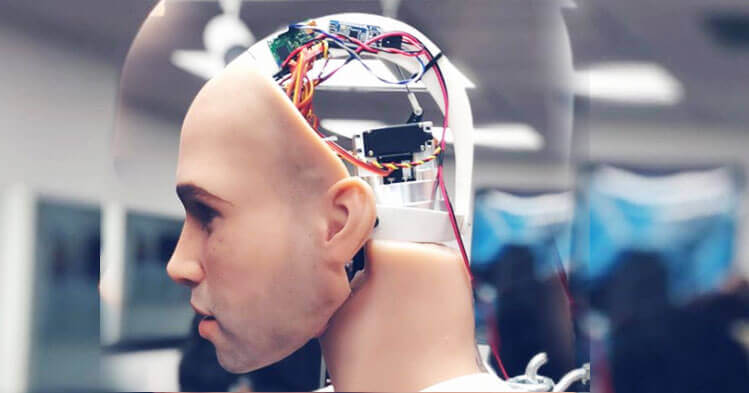 "Harmony" is the flagship female model, one of four options. The animatronic AI sex doll heads aren't cheap, starting at $8,000 each.
The RealDollX app lets you create a personality that will integrate with the robotic head. Right now it is only available on Android and costs $30/year.
Yet you don't need a RealDoll body or robotic head to have a virtual girlfriend and enjoy virtual sex with an avatar.
With the app, you can design a virtual girlfriend by choosing her body type, style, and personality. There's still a ways to go in developing its capabilities, but your AI companion can remember your name, your likes, and engage in some racy sex chats.
Not only can you build your ideal companions, but you will also get access to the X-rated Private Room Expansion. This feature allows users to explore erotic play, letting you choose various poses and acts while your companion is dressed or nude.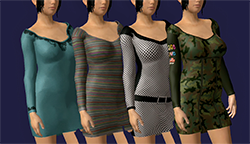 Realbotix also said it is developing a fully robotic body, which is estimated to cost between $30,000 and $60,000.
To make interactions more lifelike, Realbotix will eventually integrate the robotic sex doll with virtual reality and add warmth to the skin, and possibly even the genitals.
For now, RealDoll sell the $500 SenseX, a removable insert that resembles and mimics a vagina.
This endeavor is particularly exciting because the Realbotix team includes experts who have worked at Hanson Robotics. This company is world-renowned for creating exceptionally sophisticated human-like robots equipped with impressive AI software.
RELATED READ: Stunning Sexbots, Love Dolls, and a Ripped Male Hot Cop at AVN 2020 [PHOTOS]
AI Tech – 'Emma'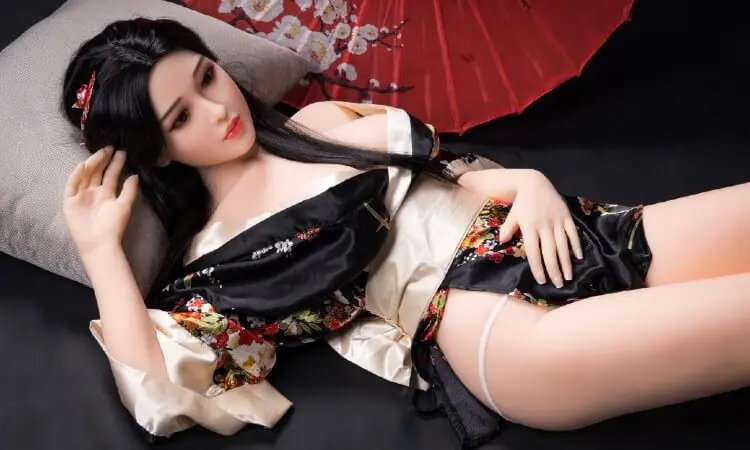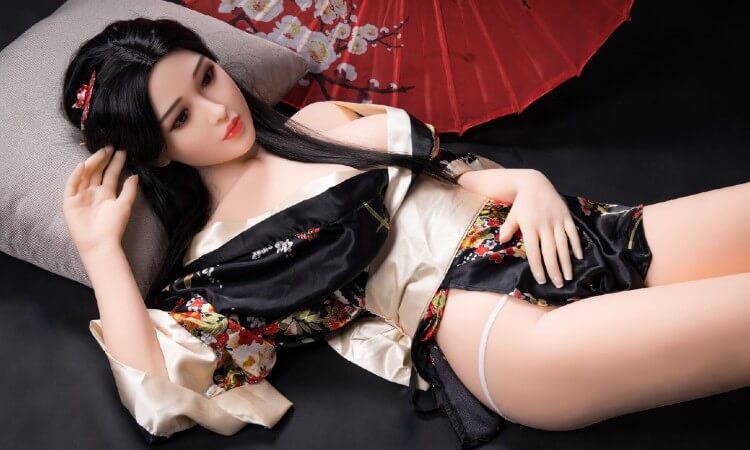 Chinese company AI Tech released a humanoid animatronic sex doll called Emma in April 2017, after beginning development in 2013.
According to company representative Lydia Chen, Emma is made of food-grade thermoplastic elastomer, and she can move her head, blink, and talk to people in English and Chinese.
The doll also has a full skeleton made of clad steel.
Emma has built-in touch sensors that cause the robotic AI sex doll to moan when touched. The artificial companion can also be heated to 37 degrees Celsius, which is human body temperature.
Buyers can choose from five head options as well as various other customization choices, including height, skin color, and genital type (fixed vs. removable).
Chen added that Emma can remember your name and your interests, explaining that "the more you talk with her, the more clever she will become."
The AI sex doll connects to the Internet and can tell jokes and stories, share the weather, and even do math.
More love doll companion and AI sex doll market buying options are available in our Bizarre Bazaar (18+)
The company also plans to add face recognition, automatic tracking, and other languages.
However, Chen said that customers with the right skills could add their own language, because Emma supports secondary development.
Other do-it-yourself training is optional if you want to change her name, teach her something new, or teach her to remember something, like your hobbies and family members.
Emma also has memory storage and an automatic upgrading system.
Cherry Sweetheart sells Emma 4.0 for $2,260.
Sex Doll Genie – AI Sex Robots 'Marvella,' 'Robbyn' & others
Sex Doll Genie's 'Marvella'
While a recent newcomer to the field of artificially intelligent artificial companions, Sex Doll Genie's Ai-Tech Dolls show a lot of promise.
Currently offering seven models, from the statuesque 'Marvella" to the pixieish Glinda, they're equipped with a user-customizable software package enabling them to converse with their owners; an experience made all the more lifelike due to their moveable eyes, lips, and even the ability to turn their necks.
Each retails for $3,465.00 with plenty of extras, like an assortment of heads, hair and nail colors, skin tones, and hair styles.
Robot Companion – Artificially Intelligent Robot Companions 'Maya,' Luis,' and others
Robot Companion's 'Maya' Artificially Intelligent Robot
When it comes to the unique designs, few companies can compare to Robot Companion's range of thirteen different artificially intelligent dolls.
Whether it's the petite 'Maya' or the elfin 'Luis,' they're all fitted with contact sensors, body temperature control, a fully responsive software system, can open and close their eyes and lips, and swing their heads side to side.
Robot Companion's dolls have a starting price of $2,295 each with a good amount of free options, but charges extra for body sensors or a and heating systems cost extra.
Oksexdoll – AI Robot Sex Dolls 'Vivian,' and 'Charis'
Oksexdoll's line of AI Robot Sex Dolls
Setting them apart from many other artificially intelligent sexbot manufacturers, Oksexdoll's dolls are considerably less expensive; to the tune of just $1,499 for their 'Vivian' and 'Charis' models.
You'd think for less than half what other companies are asking Oksexdoll's products would either offer less or be not as finely crafted. Surprisingly that isn't the case as both can perform an remarkably wide assortment of facial movements like smiling, blinking, turning their necks and heads, and respond when touched.
'Vivian' and 'Charis' can also be extensively customized, with only requesting a taller body increasing their initial $1,499 price tag.
AINIDOLL – Artificial Intelligence Dolls 'Ava,' 'Jenifer," and others
Artificial Intelligence Doll by AINIDOLL
Joining the sexbot marketplace is AINIDOLL; whose eight uniquely-designed models come equipped with several quite-impressive technological innovations.
For example, each sexbot's AI is cloud-based so they quickly learn things like responding to their owner's voice and, compliments of their completely robot heads, look and sound extremely lifelike when doing so.
Plus, AINIDOLL's AI sexbots can be remotely interactively with via a proprietary smartphone app.
On average, these Artificial Intelligence Dolls sell from $2,999 to $3,399 with a full range of customizable choices such as different body types, hair colors and styles, finger and toe nail shades, and skin tones and textures.
Smart Doll World – AI Robot Sex Dolls 'Winter,' 'Kimberly,' and more
Megan sexbot system by Smart Doll World
Smart Doll World sells thirteen variations of their Megan sexbot; each able to express a variety of lifelike facial expressions including lips matching when they speak, smiling or frowning, and — a rarity among sexbots — raising or lowering their eyebrows.
In addition to touch sensors, the Megan line also has a smart AI system which gets more responsive and interactive the longer their owner's talk with them. For an annual subscription fee, Smart Doll World can also let their customer's alter their doll's responses to suit their specific needs.
Each AI sexbot retails for $3,670 and aside from a few purchasable extras can be extensively customized at no additional cost.
The Prototypes
Lux Botics – Luxury Service Humanoids with Sexual Application
Lux Botics is developing a service robot for multiple markets, including fashion, elder care, and, of course, sexual or romantic companionship.
According to a spokesperson, the company has created a female robot with an automated skeleton specialized for sexual motion.
"We believe we have the best most realistic motion due to our smartly designed skeleton," he added. You can take a look at the 2020 prototype by watching the demo video below.
The company said it could not yet share the final skeleton.
"There are options for more advanced motions with more motors. We have specialized, patent-pending skeleton joints which allow us to use as few motors as possible but still get very realistic motion."
Lux Botics is also developing Bed Botixs, a service robot that assists you while in bed with its robotic arm system. Created for multiple purposes, it is possible to add a sexual attachment that will enable hands-free sex that might appeal in particular to people with limited hand mobility.
The spokesperson added that a general-use gripper attachment can handle a dildo, but it will also be possible to attach a specialized massage gripper specifically designed for sexual operation.
At this stage, the company has completed a realistic mold of a human and is building the first skeleton to be put inside the mold.
Due to strong feedback, Lux Botics is incorporating a lot of motion into the hips. Although the hips will be mobile, not every body part will have motor functions.
Additionally, the company plans to add facial expressions to its robotic companion.
Doll Sweet's AI Sex Dolls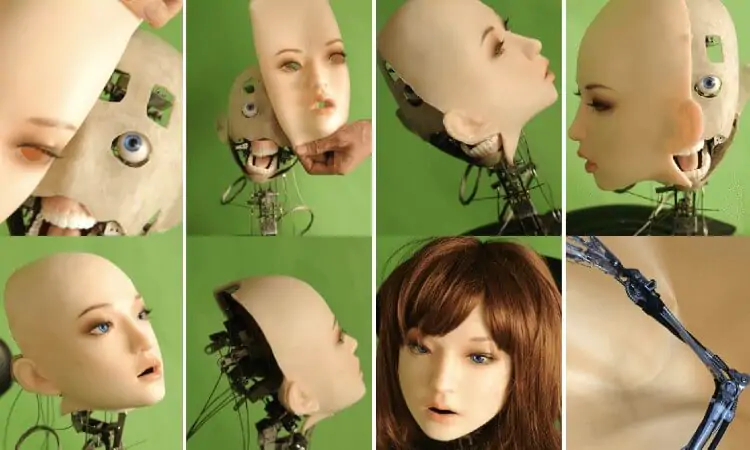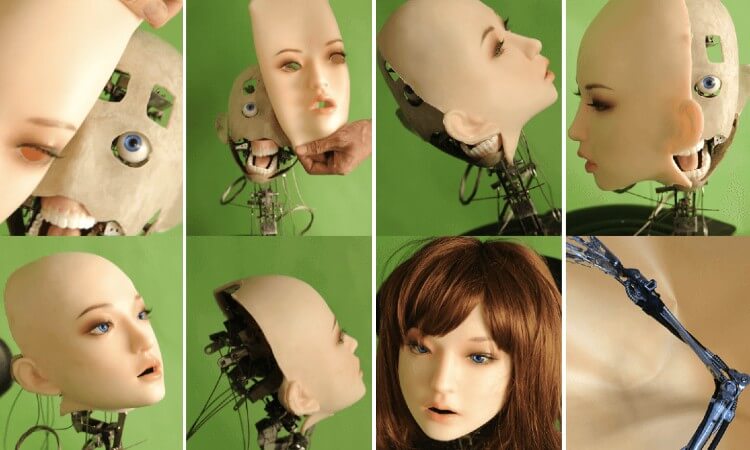 Doll Sweet (also known as DS Doll) is a respected Chinese love doll manufacturer with two versions of a talking robotic head in the works. A company representative said the prototype speaks in Chinese, but not yet English.
The head will fit on top of all of Doll Sweet's silicone sex dolls' bodies that are between 158cm and 167cm and can perform facial expressions, make sounds from an mp3 file, and will be controllable by a smartphone (both iOS and Android) or game controller.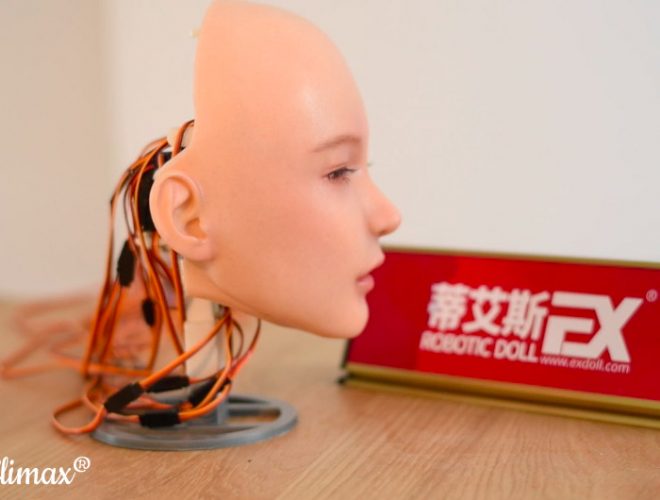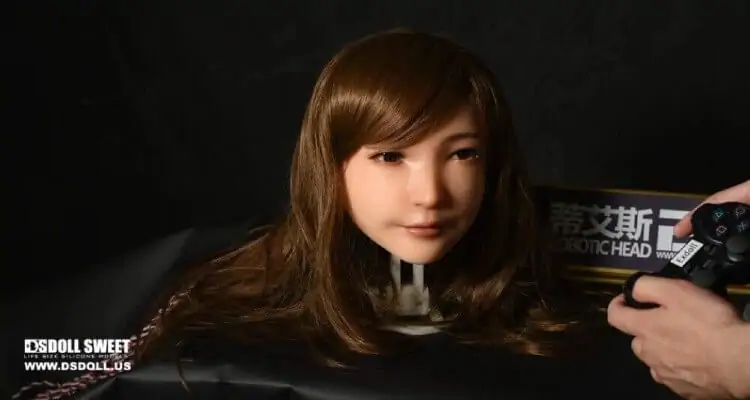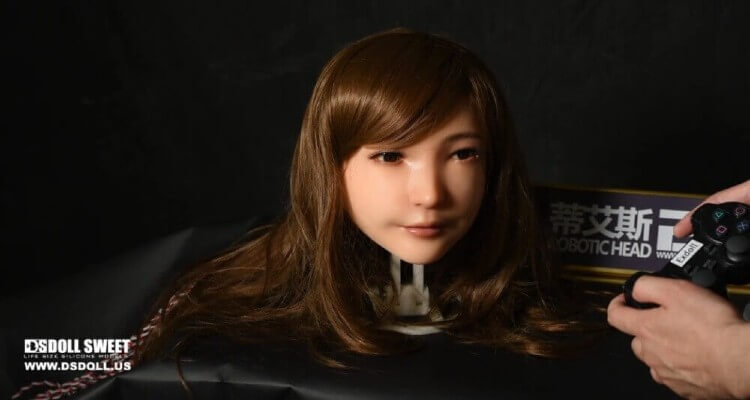 While the sexual component of the robot is still in the research and development phase, the non-sexual first-generation robot products are ready for mass production, a spokesperson told FutureofSex.net.
At this stage, the robot is designed for lectures, welcoming, and etiquette. It can be used at a hotel front desk, or as a shopping guide or commenter.
The final price is not certain, but the company expects it to cost between $36,000 and $80,000.
The sexual features will be programmed into the second-generation model that "is far from ready" due to shipping, maintenance, and mechanical challenges.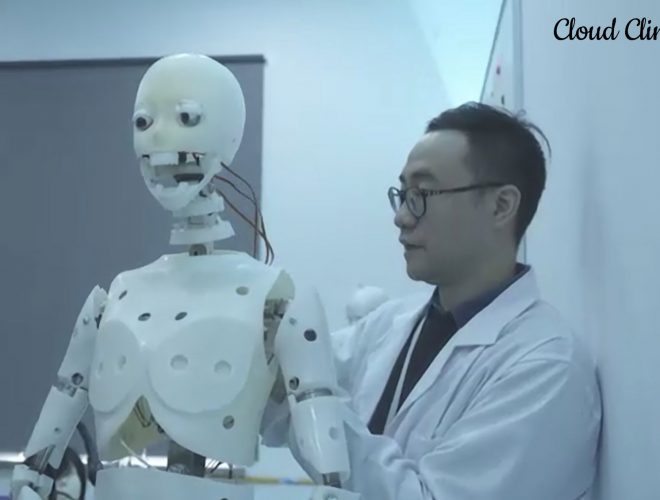 The second version will incorporate artificial intelligence and will cost more, but Doll Sweet does not know when it will be ready for sale. It has a movable shoulder, rotatable neck, and can be controlled by voice in Chinese.
A company representative said the voice control system is already complete and that the head can talk in a fashion similar to Siri in your smartphone. For example, it can answer questions by searching a built-in database or the Internet. It can also work with a home automation system.
The company has described the project as a gigantic undertaking requiring an enormous amount of resources. It has started working on a full-body AI sex robot but does not know when it will be finished.
DS Doll is also working on another project it calls Clone Dolls, which uses 3D scanning technology to get specific body details of famous models and actors.
With permission, stars and regular folks alike could create and even sell silicone dolls made in their likeness.
RELATED READ: These 'Cheaper' Sexbots Are Made with 3D-Printed Scans of Real People [VIDEOS]
Notable mentions and past projects
MISSDOLL – Oral sex robot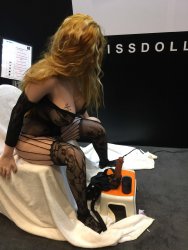 MISSDOLL is a Chinese love doll company that began in 2018. It currently sells various types of synthetic companions.
Although it is not on sale at the moment, the company had previously listed an oral sex robot for a whopping $999,9999.
We saw the prototype in action at the 2019 AVN Adult Enertainment Expo in Las Vegas.
The sexbot simulates fellatio thanks to a wearable masturbator cup that connects to its mouth.
After sharing the NSFW video demo below with the Twitterverse, the Oral Sex Robot received many less-than-stellar reactions.
You can judge for yourself if the near-million-dollar price tag is worth it by viewing the film. The main action begins at the 29-second mark with a realistic dildo.
RELATED READ: Celebrity Doppelgängers, an Oral Sexbot, and More Lifelike Sex Dolls at AVN 2019 [PHOTOS]
Z-onedoll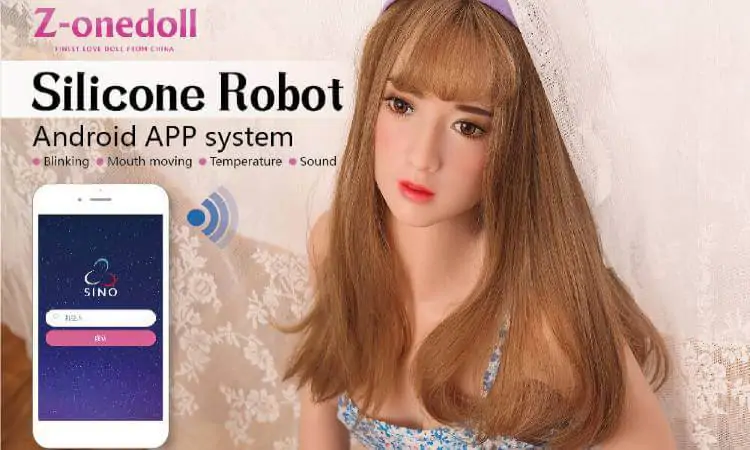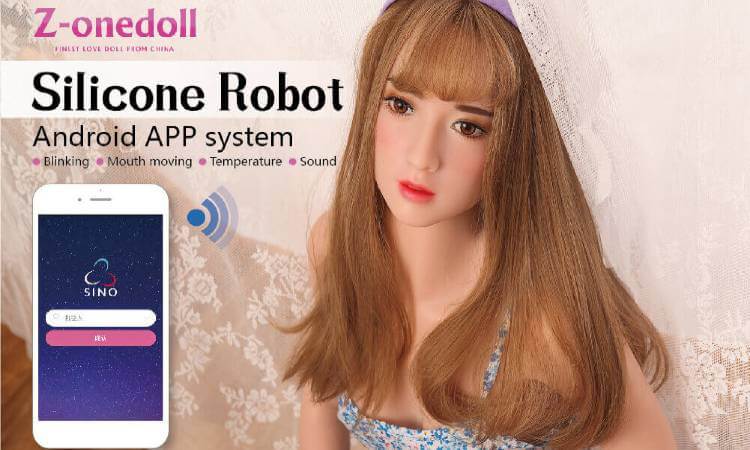 Z-onedoll was a Chinese sex doll company that began selling an animatronic AI sex doll called Silicone Robot in 2016. However, it shut down in February 2020.
Like other synthetics sold by the company, Silicone Robot's body heated up. Customers could control the temperature through an app, but the head, neck, breasts, hands, and feet didn't offer the warming function.
Operated by an Android app, the love doll's animatronic head could blink and move its eyes and mouth.
It could also carry on Siri-like conversations in Chinese. The Silicone Robot made moaning sounds and customers could download any sounds of their choosing into the love doll.
Former Z-ondedoll representative David Lee told Future of Sex two silicone robots were for sale, one with heating and one without.
They used to cost $4,900 and $4,450 respectively and took 20 to 30 days to produce.
The videos below show the Z-onedoll in action. They were filmed by Future of Sex editor Jenna Owsianik at the 2018 AVN Adult Entertainment Expo in Las Vegas.
Synthea Amatus – 'Samantha' the AI Sex Doll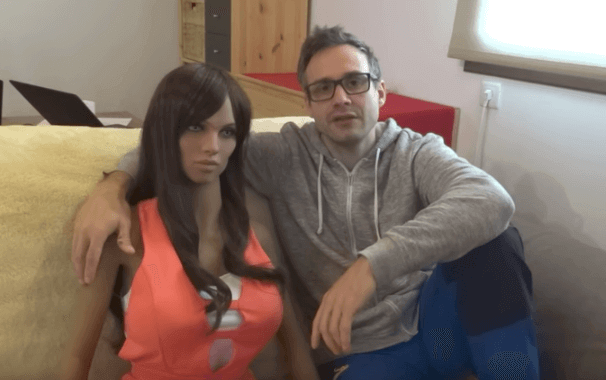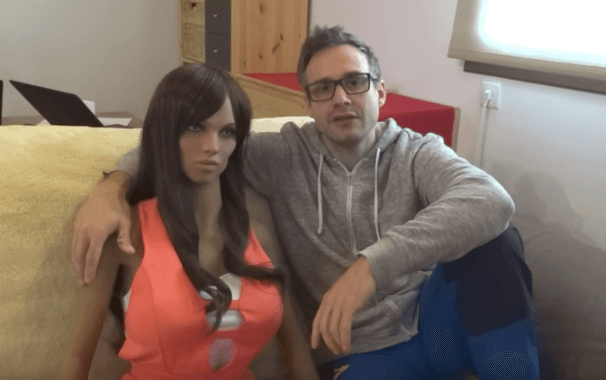 AI-enhanced love doll "Samantha" was the brainchild of Barcelona-based engineer Sergi Santos.
Santos' company, Synthea Amatus, began selling sex dolls equipped with the artificial intelligence system in August 2017 for between €2,000 and €3,500.
Despite receiving significant media attention in Europe, the company went silent a few months later and appears to no longer be operational.
People who interacted with the AI-enhanced sex doll told Future of Sex that her orgasm was her most exciting feature., because she made loud and realistic sounds.
It was also claimed she could learn your sexual patterns so you and the love doll could both climax at the same time.
While Samantha could not move on her own, she would give vocal responses to touch thanks to sensors placed in different areas of the body.
Santos' wife encouraged him to create Samantha because of their unmatched sex drives. He said Samantha made his relationship better by offering a sexual outlet that didn't involve an organic woman.
According to Santos, Samantha's offline artificial intelligence system had several modes, including family mode (perhaps for when guests were visiting), romantic, and hard sex.
The AI sex doll could also interact with voice assistants like Alexa or Google Home to do fun things like control appliances or set mood music.
One notable news story involved an ill-fated appearance at a tech fair where Samantha was "vigorously groped" and mistreated by attendees,
True Companion – 'Roxxxy'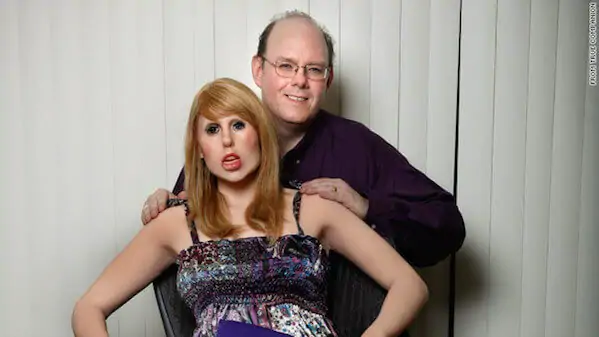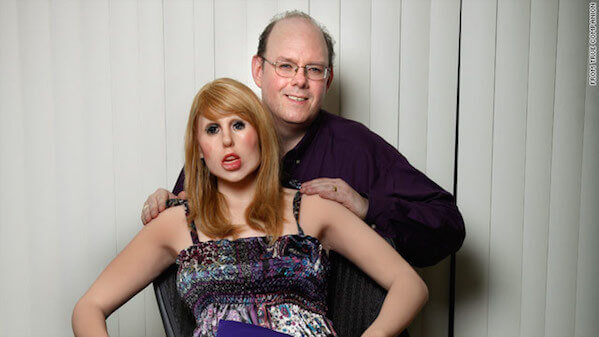 If you've read even a few mainstream news articles on sex robots, chances are you've come across Roxxxy by True Companion. Founder and CEO Douglas Hines touted her as the world's first sex robot and debuted her in 2010 at the Las Vegas Adult Entertainment Expo.
Roxxxy is marketed as having five personality modules and able to talk and move, and costs $9,995.
On its website, the company also sells a male sexbot called Rocky for the same price, which is also said to have a personality and vibrating genitals
Despite wide media coverage that continues today, robot fetishists have expressed they've been let down by Roxxxy, saying she was overly hyped and didn't deliver on promised capabilities.
Renowned roboticist David Levy, who's well-known for his prediction that people will fall in love and marry robots by 2050, also wrote a paper critical of Roxxxy. In it, he expressed strong suspicion over the robot's authenticity.
Future of Sex asked Hines how many Roxxxy robots he has sold, hoping to address a rumor that none have been bought.
However, he declined to give a number, stating that his is a private company.
Ricky Ma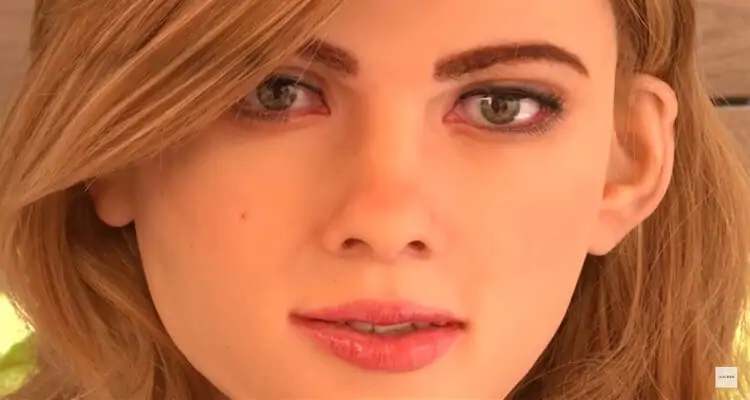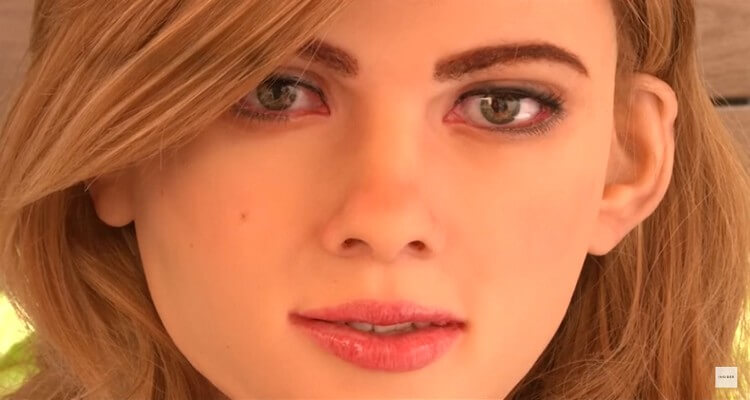 Hong Kong inventor Ricky Ma grabbed headlines in 2016 with his lifelike Mark 1 robot—particularly for its uncanny resemblance to actress Scarlett Johansson.
Taking 18 months and $50,000 to create, the robot responds to spoken phrases and performs detailed facial expressions.
While the Scarjo gynoid wasn't designed as a sexbot, Ma told the media he's creating a do-it-yourself sex robot manual. So if you have the skills and money, you could build your own robot companion from home.
Eden Robotics – 'Eva'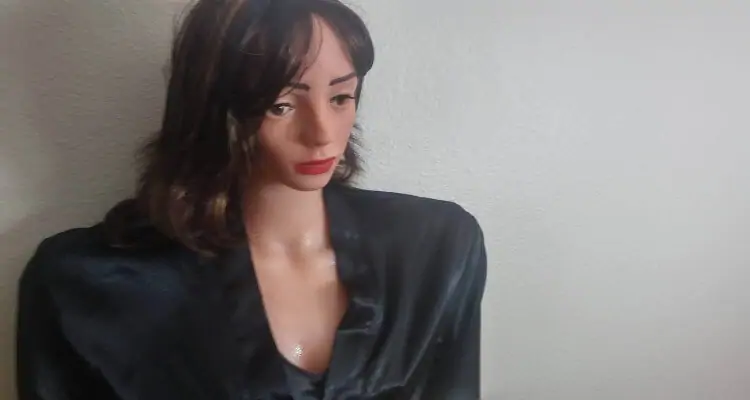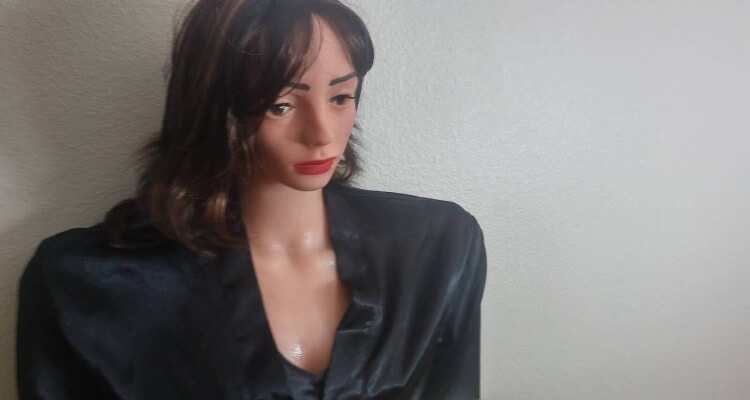 Eva is a sex robot prototype created by Roberto Cardenas of Eden Robotics.
The Guardian featured his work in April in a long-form article and 16-minute video you can check out here. At the time of filming, you'll see that she didn't have AI or sound, and could only move her legs while lying down.
It's unclear whether Eva is still in development.
AndroidLoveDolls.com, which was linked to from the Eden Robotics site in July, featured male and female sex robots for sale. However, the site has since been taken down "due to maintenance" and the company did not respond to an interview request.
The main Eden Robotics webpage is still live, so perhaps the company has changed course. We'll have to wait and see.
Considering the state of the prototype in The Guardian video (which was quite different than the promo images on the now-defunct site), Eva does not look close to being market ready.
MacMil Cybernetics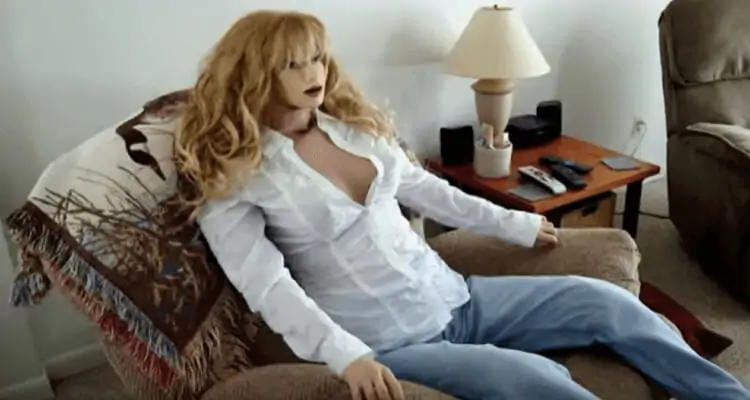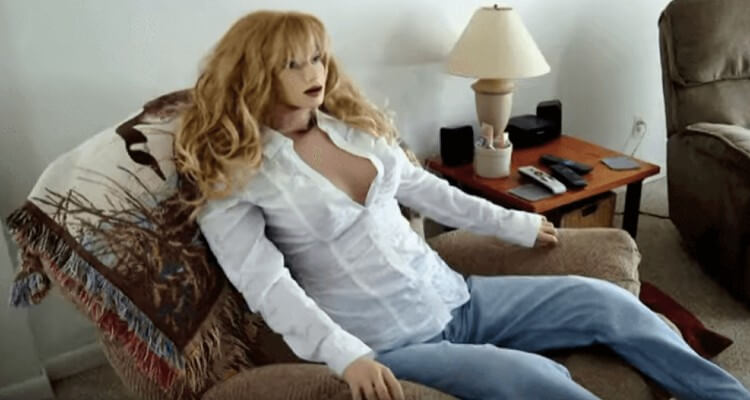 MacMil Cybernetics is an American company that created two sex robots: one male named Harry Harddrive and one female named Susie Software.
In 2011, they were for sale for between $8,000 and $11,000.
However, it's unclear whether anyone bought the sexbots.
A few people, including us at Future of Sex, have contacted the company over the past few years without getting a response, leading us to believe it's not in business.
In the 2011 documentary My Sex Robot, a robot fetishist named Delosian met the man behind MacMil Cybernetics and saw the two sexbots in action. He also met Roxxxy, with some disappointment
BodAI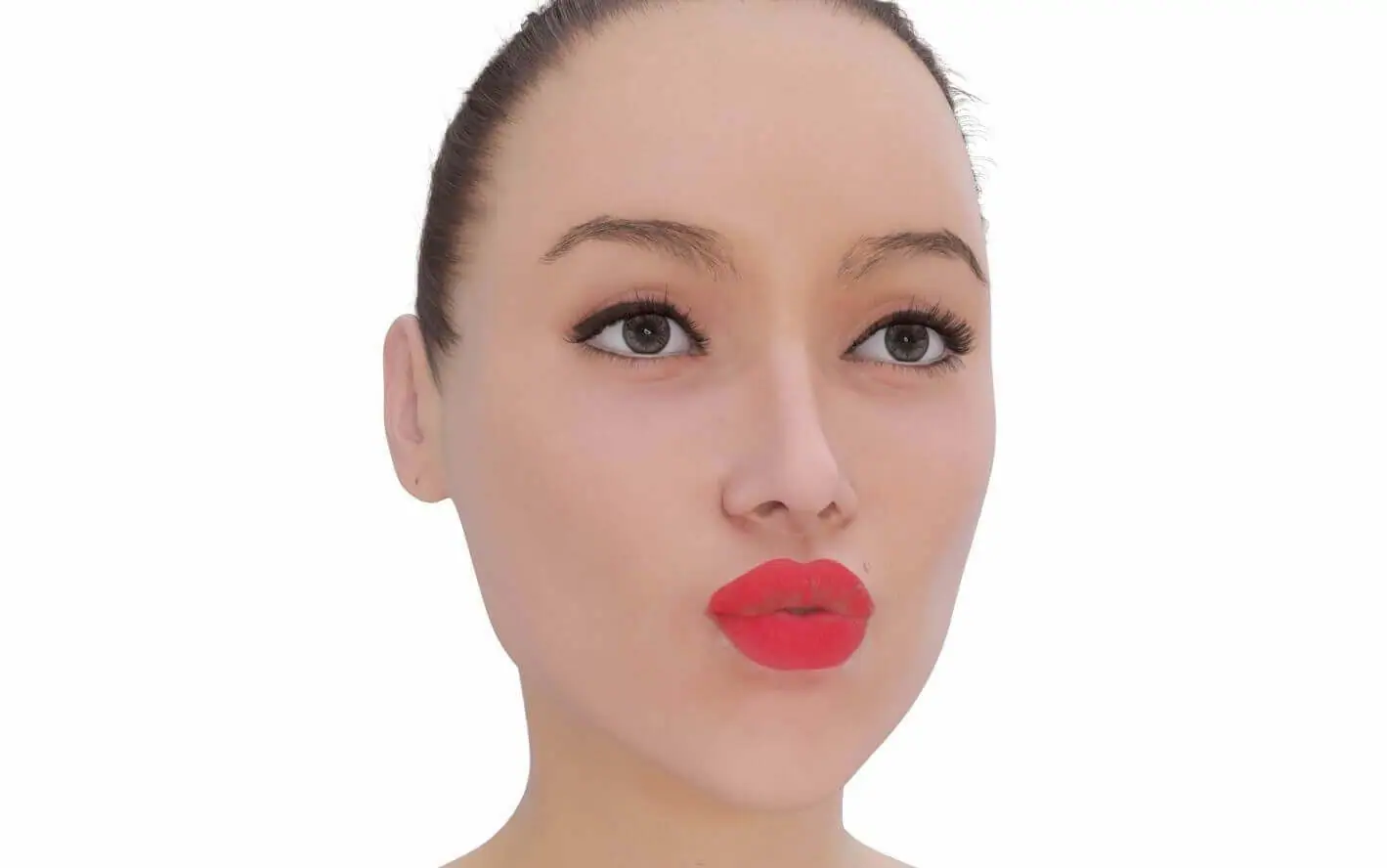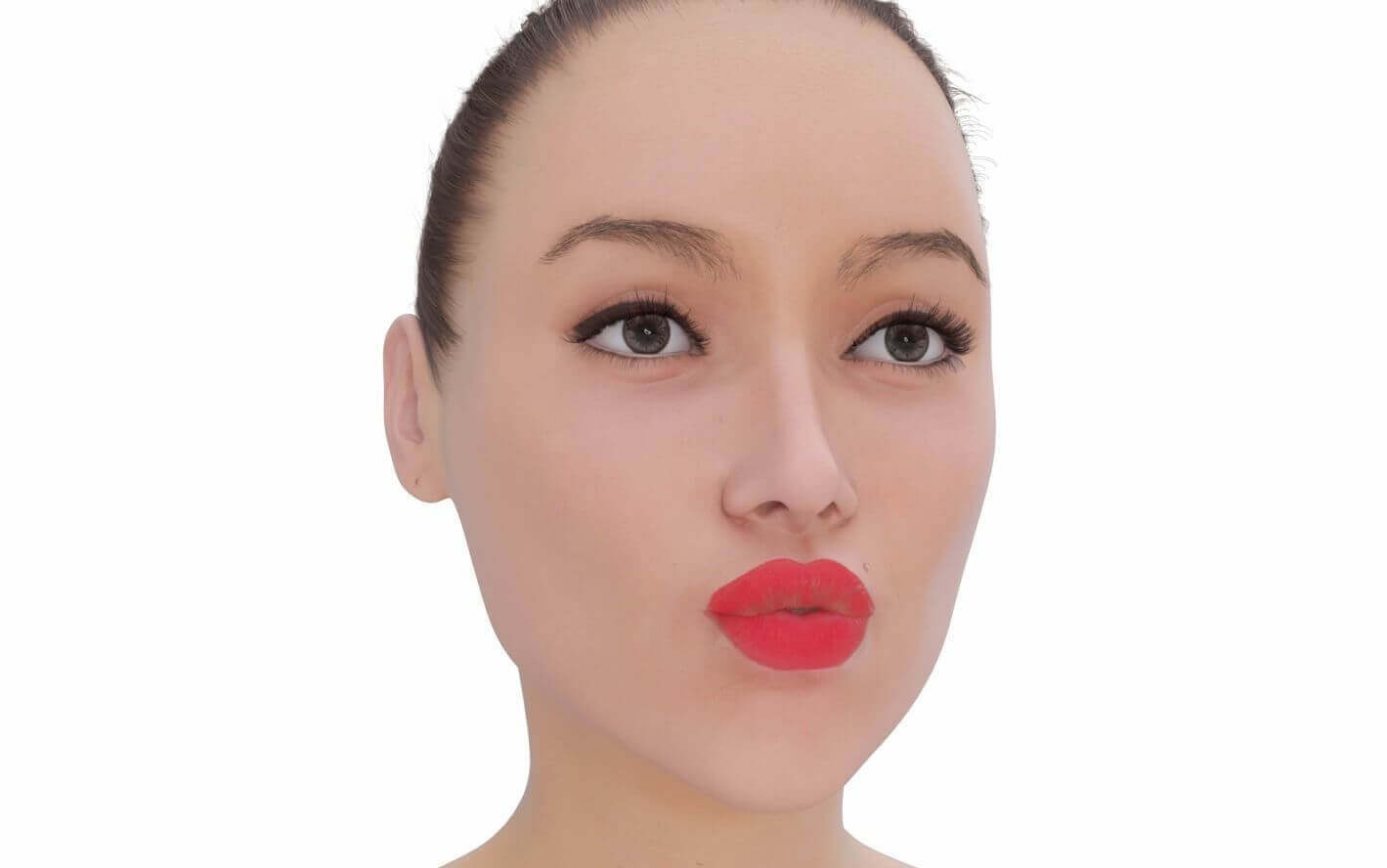 Another project that no longer exists, at least in its original form, is BodAI. It was founded by Zak Field and Katie Aquino (aka Miss Metaverse) and had a soft launch in early 2016.
In August, Field told Future of Sex that he and Aquino are no longer working together. However, he added that he is pushing forward with a new venture that will carry out his original plans for BodAI.
So what was BodAI doing? The team was developing artificially intelligent companions inside a virtual incubator, teaching them to learn from experience and interact with humans.
The main goal wasn't to create an AI for sex, per se, but a friend or helper that could become something more and share love and sexual intimacy.
Once complete, the cloud-based AI consciousness was meant to jump fluidly from device to device, depending on where you are at the moment and how you want to communicate.
For example, you could interact with your AI companion in virtual reality, take its personality with you on your smartphone, play together on a gamified social media platform, or download the consciousness into a humanoid robot.
Sex robots of the future?
These are the AI sex doll and sex robot projects we know about. But there are almost certainly people out there who have been secretly trying to build their own sex robots.
While news headlines and science fiction treat them with fascination, robotic lovers are still viewed as taboo to some degree. The development of sex robots has even been protested.
Those who have publicly displayed their creations have also dealt with ridicule. So it's likely other projects are underway and won't be revealed until they surpass a certain level of quality and realism.
Image sources: Jenna Owsianik, Abyss Creations, Sex Doll Genie, Robot Companion, Oksexdoll, AINIDOLL, Smart Doll World Synthea Amatus, Z-onedoll, BodAI, DS Doll, Insider, True Companion, LifeStyleYOU, Eden Robotics, AI Tech