Sexbot Sweepstakes: Win $8k Robot Lover or Trip to RealDoll Headquarters
Renowned love doll company is giving away $15,000 in prizes.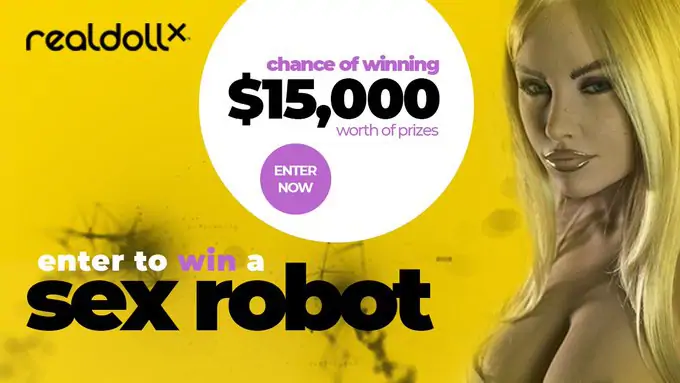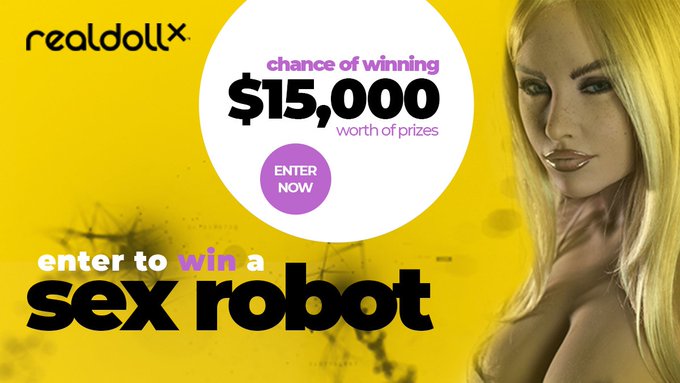 Being under stay-at-home orders during the COVID-19 epidemic has been far from easy. In fact, between the economic impact, the stressful uncertainty of it all, and worrying about the future you could even call it pretty damned awful.
Having to socially distance from friends and, more importantly, lovers, certainly hasn't made it any easier.
But thanks to Abyss Creations, the manufacturer of some of the most advanced love dolls and sexbots on the planet, loneliness might not be such a big problem for at least one lucky winner.
The sexbot company recently announced a contest it's calling the RealDoll Ultimate Robot & Fan Experience Sweepstakes. The Abyss Creations contest is giving away $15,000 in prizes, with the grand prize being an $8,000 robotic sex doll.
Leaders in the field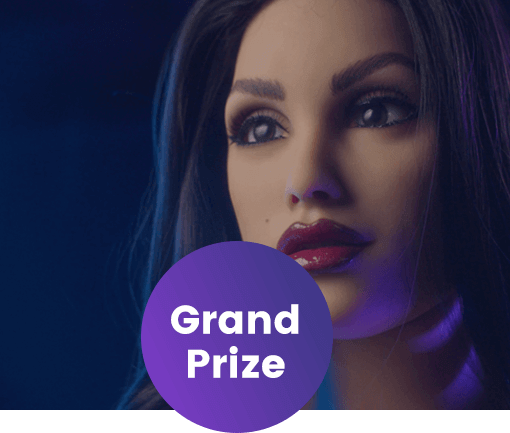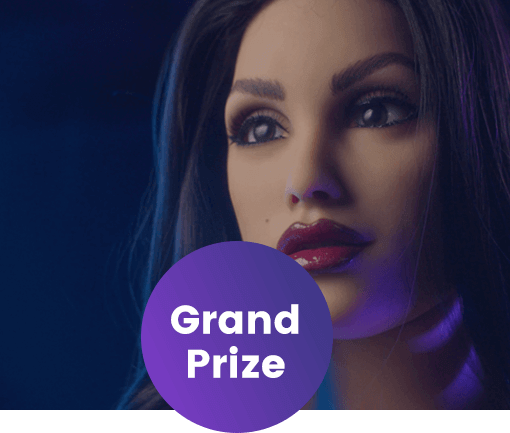 Like other sex tech companies, Abyss Creations, the parent company behind the RealDoll line of sex robots, has stepped up during the pandemic to offer incentives for people to stay at home.
The RealDoll sexbot giveaway stands out since Abyss Creations practically created the whole sex robot world we now live in. It's known as the top sexbot company in the United States, and arguably also on the planet.
It strives to make its brand of artificial lovers as physically realistic as possible while also making them behave and converse like humans through artificial intelligence.
And now, by entering the new contest, you have a shot at winning your very own RealDoll, along with other exciting prizes such as a trip to its headquarters.
Win the RealDoll Experience
Second-place in the sweepstakes is a trip for two to see where sexbot manufacturing magic is made!
Abyss Creations will fly the winner and a guest (within the US) to the RealDoll headquarters in California, along with paying for a two-night stay in a nearby hotel and giving away $500 in spending money.
The 50 third-prize winners will snag a RealDoll Goodies Gift Bag, made up of one of their Boobie Balls and some lube.  Lastly, the 100 or so fourth place winners will earn lifetime memberships to Club RealDoll, granting them access to VIP content and more.  
Yes, you may impressively whistle.  And all it takes to enter to win these $15,000 in prizes is to go to the giveaway webpage and submit your name and email address. You can also increase your chances of winning by sharing the contest on social media.
Companionship and pleasure during challenging times
Even though it may not be a potential solution many would have immediately thought of, having a sex robot—particularly one as well-made and cutting-edge as those from Abyss Creations—could very well make their continuing long days, or even long months, under quarantine a lot less lonely.
And, who knows, maybe someone you know who's always wanted a RealDoll, or just someone who needs someone to hold when the isolation gets too much to handle, will win one of their very own.
Image soures: RealDoll