6 Ways to Feel Your Loved One's Touch During Self-isolation
Long-distance solutions to help satisfy your cravings for intimacy and physical contact.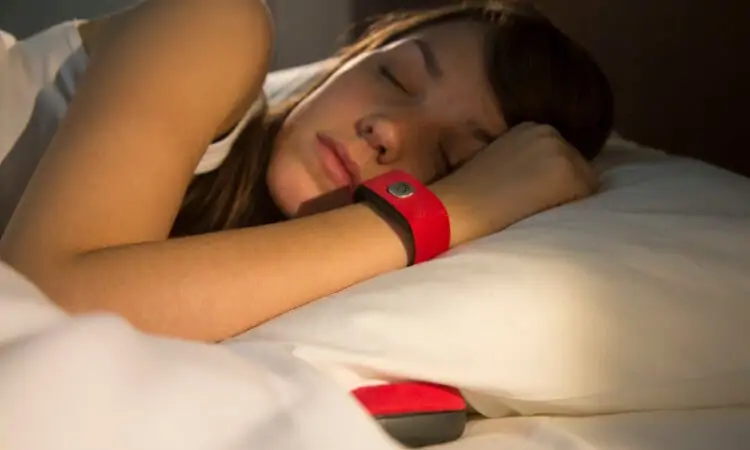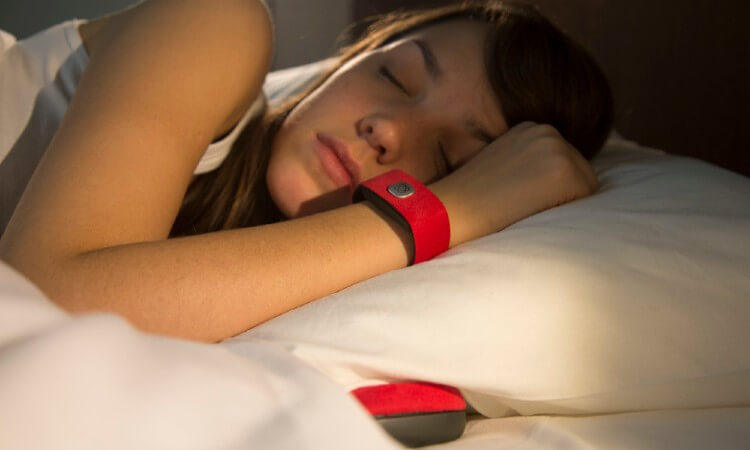 In these, to put it mildly, unsettling times when we're all feeling anxious, uncertain, and more than anything isolated it's natural that we begin to crave physical contact with other people, particularly those we deeply care for.
Fortunately, the current sex tech revolution, with so many interconnected devices bringing with them all kinds of possibilities for long-distance sexual activities has that kind of physical contact covered. And quite nicely, to boot.
But what of that most basic, fundamental, and so profoundly human way we show support, affection, and love to one another: the special intimacy that lies in simple physical contact with another person?
While that technological field quite hasn't caught up with the popularity of sex tech, we're still lucky that there are more than a few high-tech ways for people to share the special power of a loving touch.
So here are some of our favorite uniquely innovative methods for staying in physical contact with those we care about, and possibly just the thing when these unsettling times become almost too much to bear.
1. Hey Bracelet and Hey Touch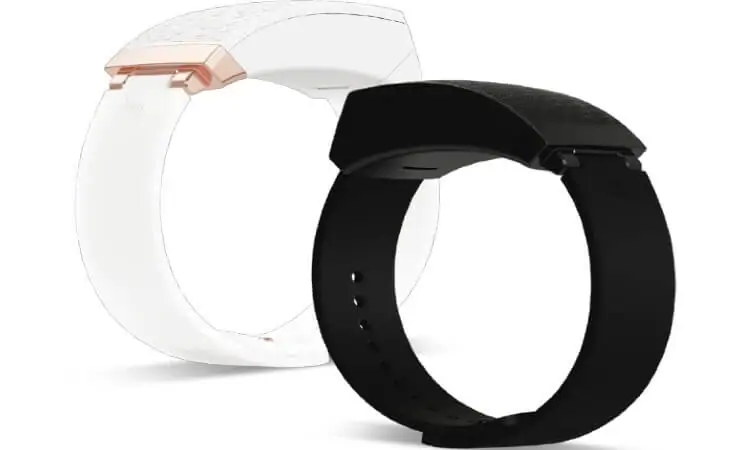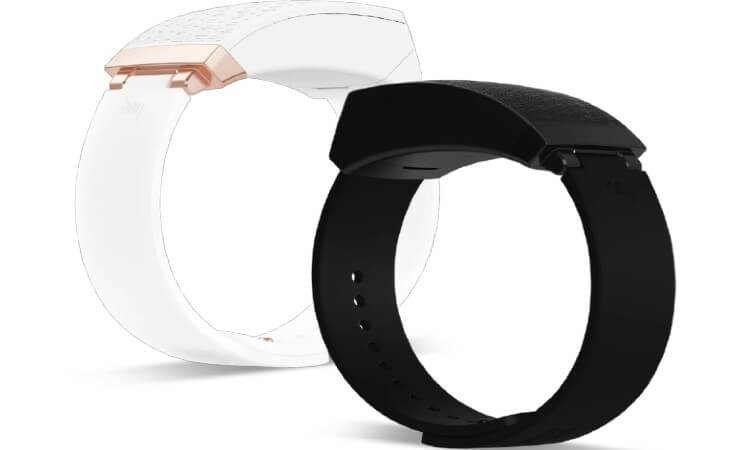 The developers at Hey, which is based in The Netherlands, have meanwhile taken a slightly different approach. Instead of sharing heartbeats, their technology gives the ability to wirelessly send and receive a gentle squeeze around the wrist.
Currently, they only offer the Hey Bracelet, which starts at $115 for a pair, but they have been working on a pendant form, the Touch. Like with the HB Rings, bracelets first have to be connected to a special app using Bluetooth.
After this is done, one partner can then stroke their bracelet to cause the matching to slightly contract to deliver a pleasant sensation of a lover's touch.
2. Pillow Talk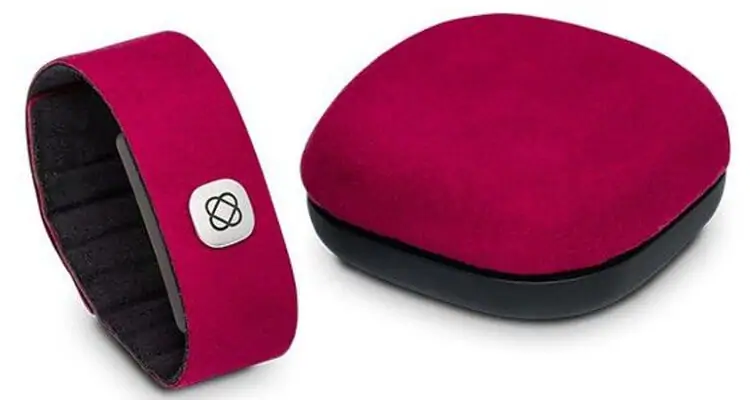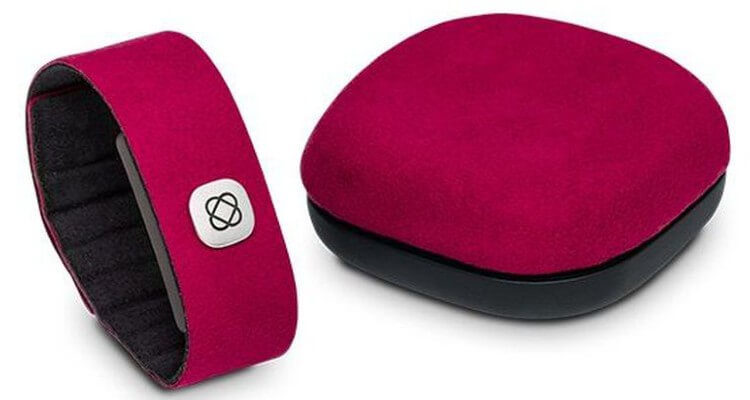 A Kickstarter success story, the people behind Pillow Talk successfully met their funding goal and so now have gone onto full manufacturing mode, offering their different take on sharing heartbeats.
With Pillow Talk, you hear rather than feel. For each person, there are two components: a wrist band and a small speaker.
To get things rolling, both are synched wirelessly with their app—which, unfortunately, is only supported on Android devices—and from there the pulse detected one band is sent to the opposite speaker, which can be placed under a pillow.
This way one lover's pulse can be heard as a soft beat: giving a tender little reassurance that, no matter the distance, that they are together.
And the price isn't bad at all, with two sets (one red and one blue) being sold on the company's site for just £136.00, including charging cables.
3. The Bond Touch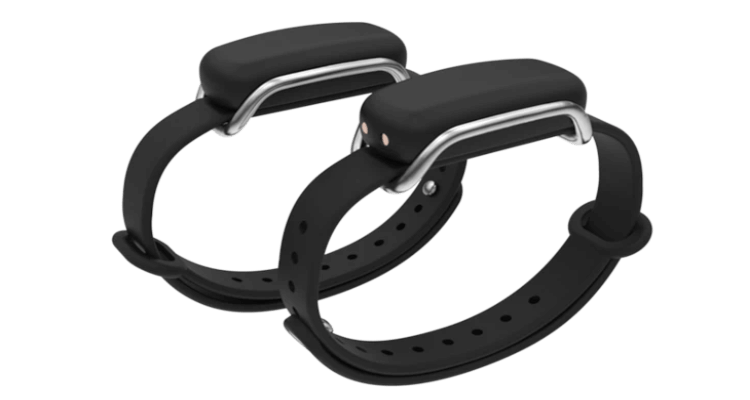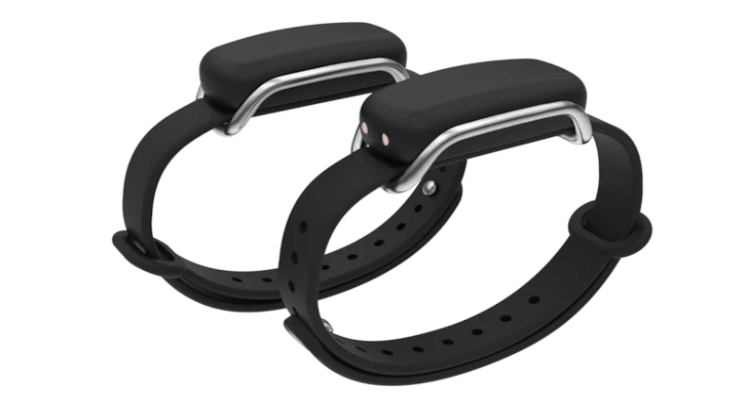 Another company using networked bracelets as a way to send and receive haptic sensations are the people at Bond Touch, Inc.
Instead of having them contract, their approach is instead to have their wearable tech send, and then receive, a pleasant vibration as a way for partners to stay in intimate contact with one another: just stroke one and the feeling is transmitted to a matching bracelet or vice-versa.
The Bond Touch definitely has a lot going for it, making it potentially an excellent option for those who might be craving a lover's reassuring and tender touch. To begin, it's price, while certainly not cheap, isn't prohibitively expensive, either: with two costing just $130CAN.
For that you get the waterproof units themselves, charging cables, and your choice of bracelet that can also be swapped out for another if you want to change the color.
Their Android and iOS supported app also sports a neat little extra: that after Bluetooth connecting one bracelet to the other partners then have the option to look at their touch history and even replay from that log a particularly favorite one.
4. The Hug Shirt & The Sound Shirt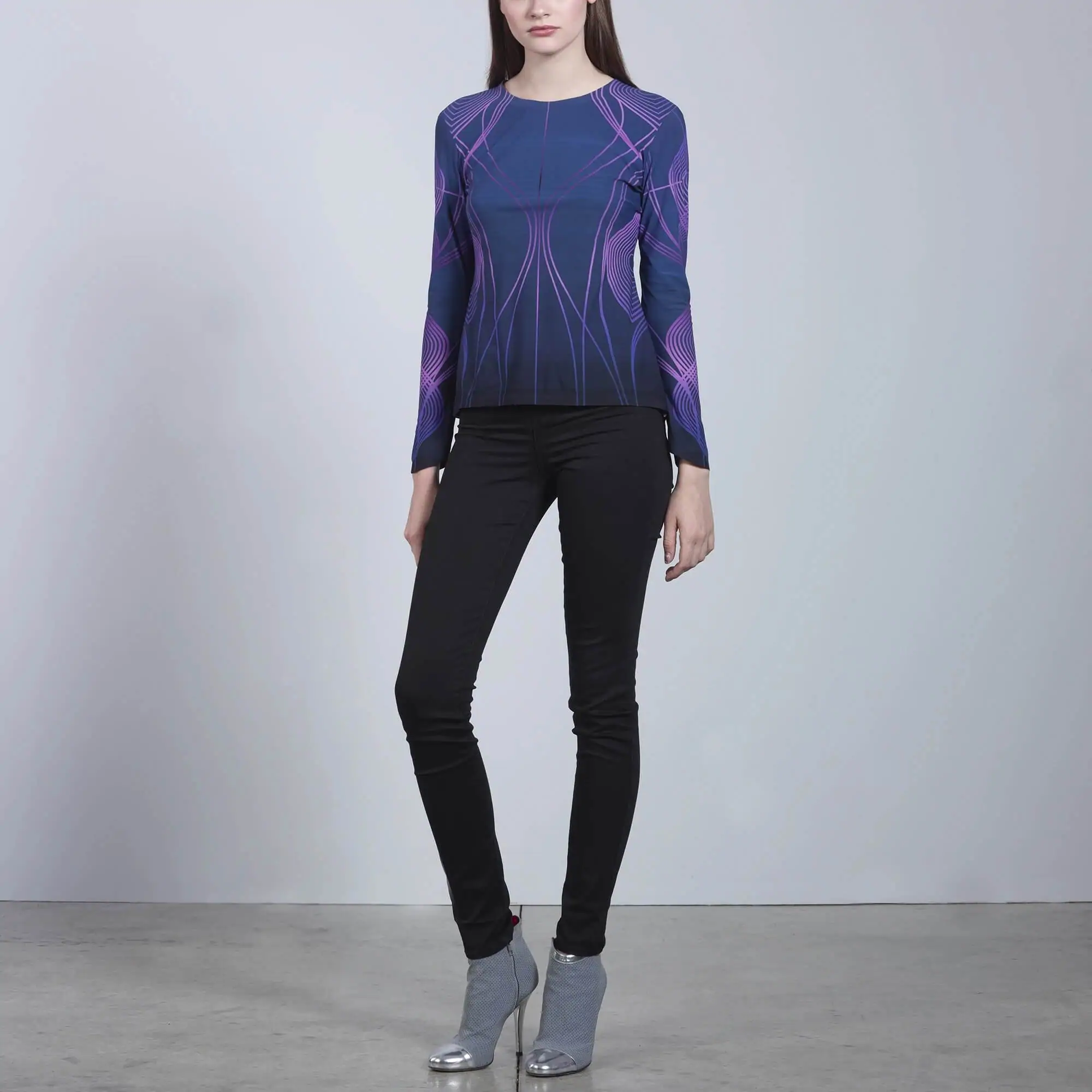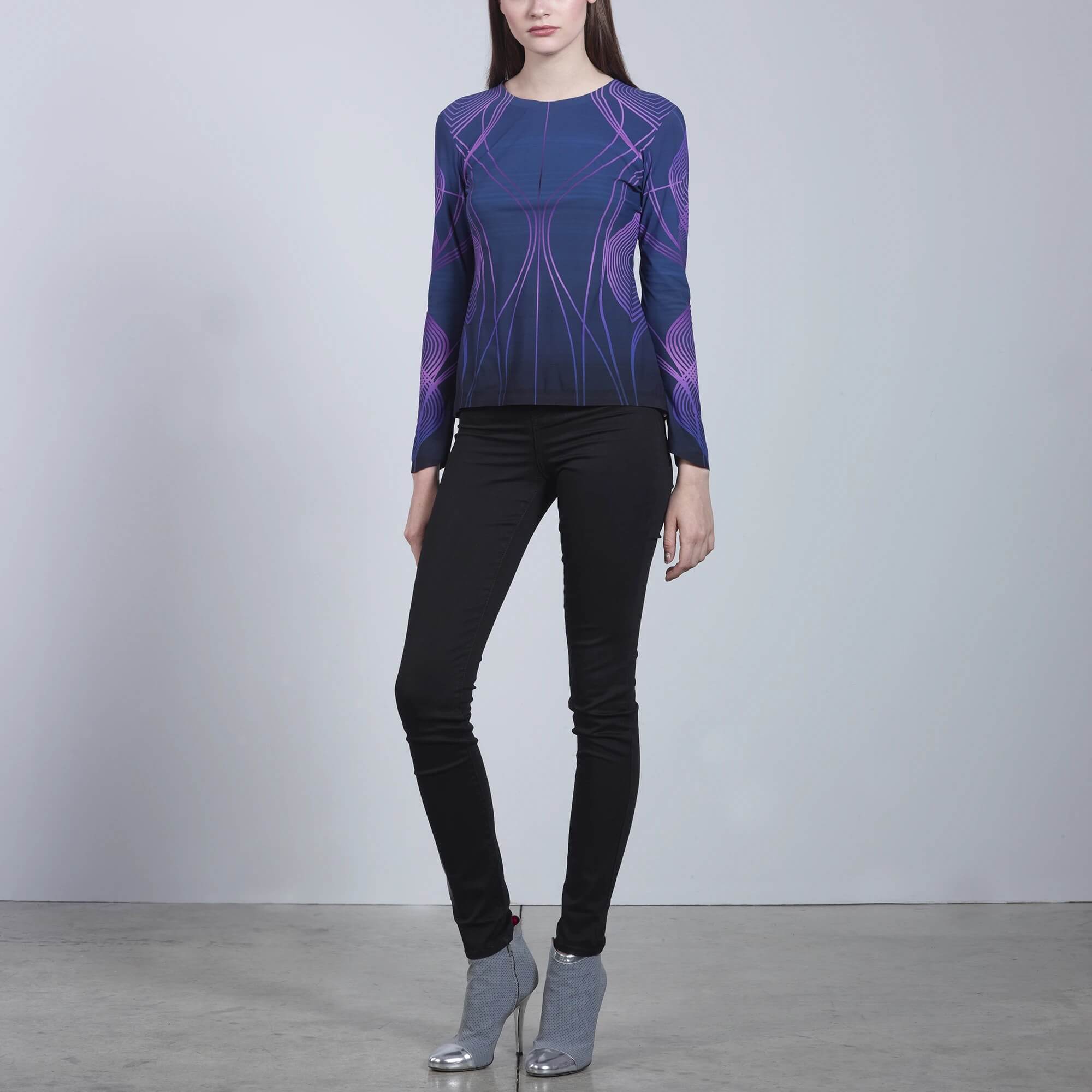 From skirts that light up to the ones that most definitely deserve to be on our list, the folks at CuteCircuit certainly know their way around wearable technology.
The first is so spot-on as a way for partners to exchange intimate touches during our current conditions it almost makes you think the developers might have a crystal ball hidden in a closet somewhere.
Using embedded sensors, one Hug Shirt, as they say on their site, "captures the strength, duration, and location" of physical contact and then transmits it to a matched shirt, where it is physically recreated through special actuators.
While impressive if only as just a proof-of-concept, the purchasable reality is even more so, with the Hug Shirt's list of features, as well as the care the company has put into their manufacture, putting it right into the category of WOW!
Not only is the shirt powered through a USB-C connection, is controlled and networked to other shirts via Bluetooth to their own app, but as the garments only use smartfabrics they are wireless. The final cherry on top is that the design and manufacturing is sustainable and very green.
If there's a downside, it's the sticker price of £350. But for what you get that's still quite the deal.
That's not the only trick CuteCircuit has up its sleeve, as they also offer the SoundShirt: which also delivers haptic sensations but this time in response to sound: which means lovers could potentially also use it to send touch sensations to each other through music, or perhaps even vocal commands.
5. The TJacket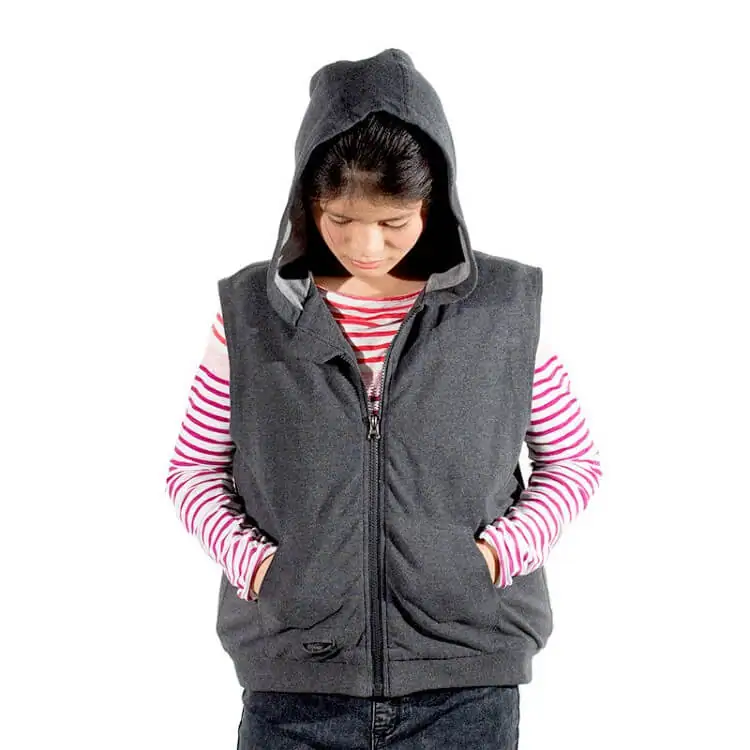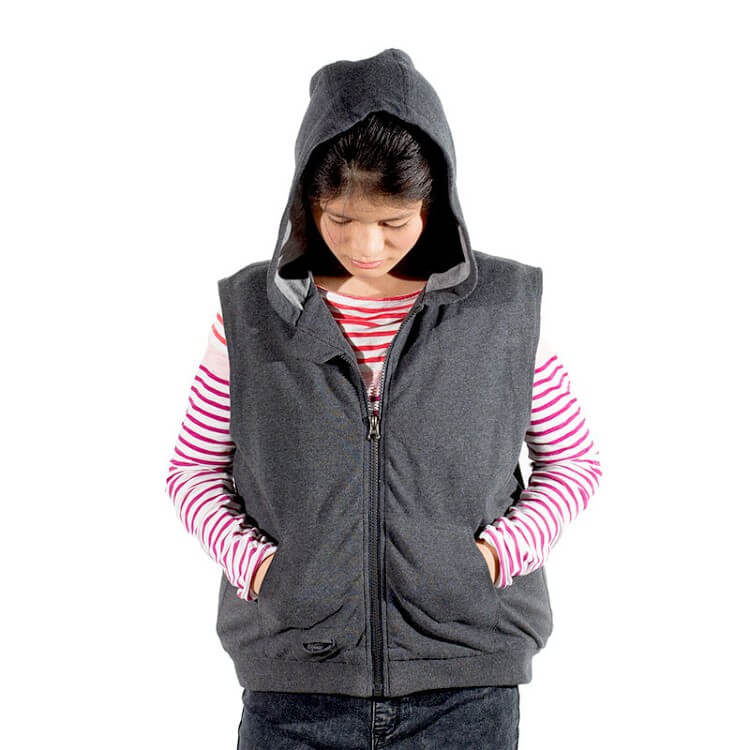 Meanwhile, there's a garment available that was designed to approximate that often favorite form of physical contact: the hug.
As with the Soundshirt, the TJacket wasn't created to scratch the itch of being away from a partner or lover in mind but still could be possibly put to use for that very exact thing.
Developed by a team of researchers, occupational therapists, clinical psychologists, and others to assist those with sensory modulation difficulties, the T-Jacket uses a special air pressure system to approximate a soothing embrace.
Controlled with their app, which yet again uses Bluetooth, wearers have a variety of options for changing much pressure is delivered by the jacket and for long, including being able to select from pre-programmed patterns or create their own.
Clocking in at $599, the Jacket price might be on the high side but as it was primarily designed for therapeutic purposes it's quality is no doubt superb.
While it cannot be controlled via the Internet, the jacket still could be a great way to receive a much-needed hug from a loved one by them asking for it to be worn and turned on.
Or, it can simply be used by anyone out there in this world rocked by the fears and anxieties over the pandemic to receive the tender reassurance of a good hug.
6. HB Rings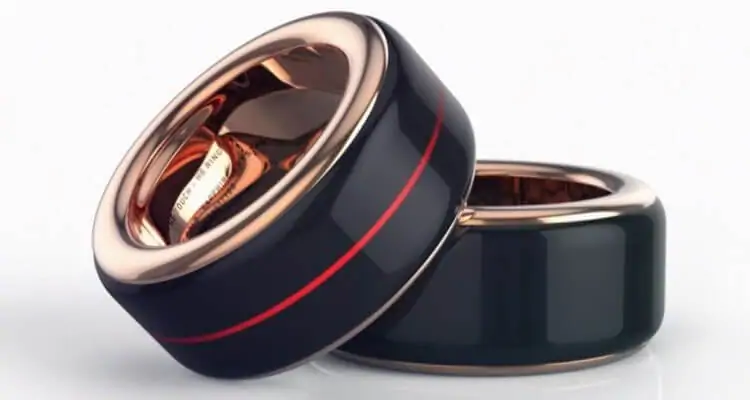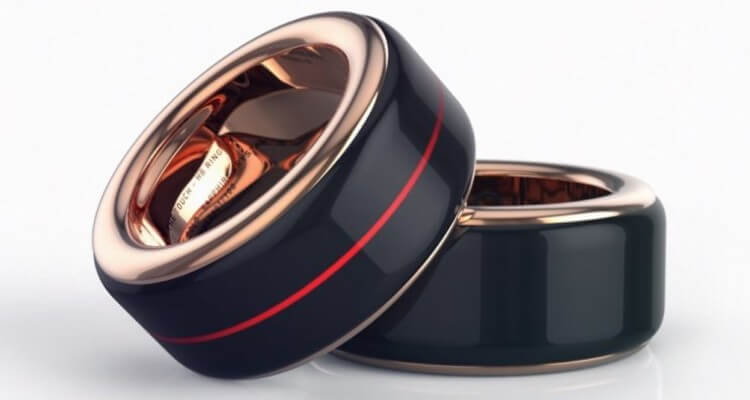 Back in 2016, we covered the development of HB Rings: an promising new tech that would allow a couple to experience each other's heartbeats.
By experience we mean that HBRings wouldn't just pulse in synopaction to one partner's pulse but also gently vibrate as well. To one ring to get in sync with the other, all that would be necessary would be to connect them via Bluetooth to the company's proprietary app, available for both iOS and Android.
Alas, even though the rings were available for a time, with the hefty price tag of $1,190.00 for a pair, they don't appear to be so anymore. Then there's the added problem that more than few customers have reported technical issues as well as bad customer service experiences.
Still, the tech is as promising as it is extremely cool. We can only hope that either this company gets the bugs worked out or another steps up to bring us this wonderfully reassuring way for partners to stay connected to one another, even over long distances.
The beauty and love in a touch
We all might be stressed, frightened, and particularly disturbed right now—made even more so by being separated from those we love and care about the most—it's important to stay as optimistic as we can about the future. That, no matter what, we will get through this and even hopefully emerge on the other side wiser from the experience.
In the meantime, we have these and other fascinating technologies to help us cope with being socially isolated, with being alone, by being able to share the specialness that is a lover's touch.
And even if the products we've listed here aren't to your liking, it can still be warmly reassuring that innovators like the ones we've listed here, plus so many others working in other fields, are in this too—and that they care.
Image sources: Little Riot, The Touch, Hey, Bond Touch, CuteCircuit, TJacket, Little Riot