Listen to Your Long-Distance Lover's Heartbeat with Kickstarter-Funded Invention
Pillow Talk has been five years in the making.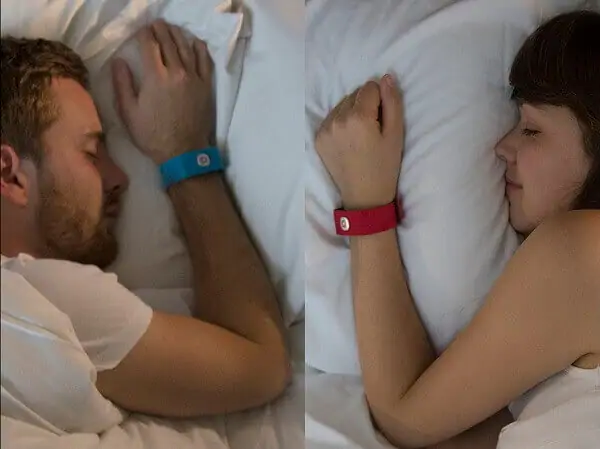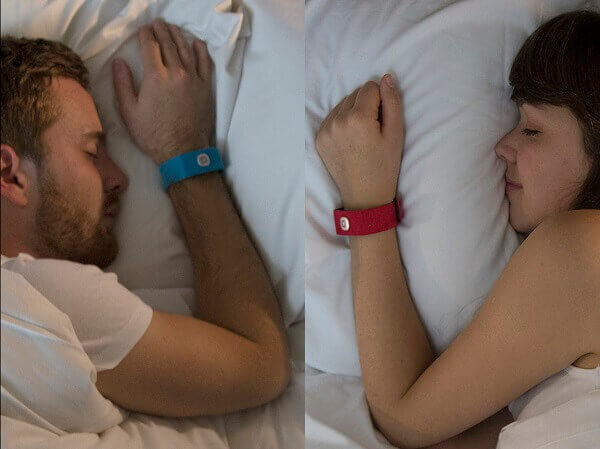 A device that allows people to hear their partner's heartbeat from afar should start shipping in May 2016 after reaching its crowdfunding goal with hours to spare.
Pillow Talk listens to your partner's pulse through a wristband and sends it to a plush speaker designed to fit under your pillow.
The device comes in a pink and blue, his-and-hers set, so two people can "experience each other's presence" during a long-distance relationship.
"By sharing something so intimate with each other, you can feel connected in a unique and special way," says the campaign page.
"With Pillow Talk, you can lie in bed next to your loved one, even when they are on the other side of the world." The device is supposed to replicate the act of lying with your head on your partner's chest, listening to their heartbeat.
It uses a smartphone app, available on iOS and Android, which runs in the background.
The designer promises a wider selection of colors and styles if the device takes off.
A five-year journey
Little Riot, the London-based company behind Pillow Talk, is a startup founded by British design graduate Joanna Montgomery.
She started the company immediately after graduating from university in 2010 and has worked "flat out" to develop Pillow Talk ever since.
Inspired by her own long-distance relationship, Montgomery created a short video to explain her concept to university lecturers.
She started receiving requests for the device, and after four years of developmental trial and error, started a Kickstarter campaign to support the first batch of Pillow Talks.
The campaign hit its target of £75,000 (US$110,000) with just hours left, eventually finishing with £82,000 (closer to US$120,000) from nearly 900 supporters.
Rewards for backers ranged from a credit on the website for a £3 donation, to a deluxe set of Pillow Talks with personalized silver-foiled boxes for a £146 donation.
The two backers who pledged £599 or more were offered "Pillow Talk With Joanna" ("Not what it sounds like, sadly," says the offer), a one-hour workshop on Pillow Talk's five-year journey.
Little Riot plans to manufacture the creation tools in January 2016, manufacture the product in March, and test in April. Shipping, which will be free, is scheduled for May 2016.
Although designed for long-distance lovers, the device is apparently popular for family relationships too.
In one promotion, a user says she planned to use Pillow Talk with her husband on military deployment, but "lost out" to their three-year-old daughter, who liked to fall asleep listening to her father's heartbeat.
Pre-ordered Pillow Talks were only offered to the project's backers on Kickstarter. Other customers will have to wait until commercial production begins.
Image source: Little Riot