Cindy Gallop and the Disruption of Sex Tech Part 1: Take Them on, on Your Own
How to destroy the boundaries and taboos that affect us all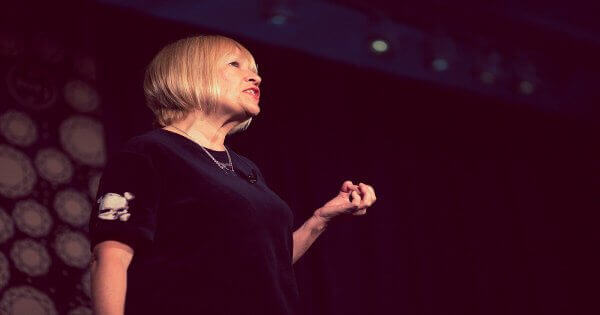 When Cindy Gallop speaks you should shut up and listen. The award-winning advertising maven, responsible for the management of Barton Bogle Hegarty's biggest accounts, turned sex tech pioneer is one of the loudest and proudest voices and minds of the sex tech industry.
The creator and founder of MakeLoveNotPorn (MLNP)—the ground-breaking forum and user-generated "real world sex" video site—wages war on the lack of free and open conversation about sex in society. She also seeks to disrupt the distorted narratives offered up by mainstream pornography, which is regarded as violent, unequal, and misogynistic.
You may know Gallop from her enlightening and eye-opening TEDTalk [NSFW language] that marked the global launch of MLNP. There was no more fitting way to gatecrash the world the way Gallop and MLNP have; talking about sex and pornography before an audience suited to more palatable and comfortable fare.
Gallop wants to smash the sex tech field wide open; bringing forth disruption and innovation to all areas of the industry. It's a Pandora's Box of great sex and high-stakes business deals.
What can be done to enact such sweeping, bold changes? What are the problems that beset sex tech and how can they be overcome? As Gallop tells Future of Sex in part one of our interview, there are plenty of answers on both sides, but change must first come from within.
"You'll never own the future if you care what other people think."
This philosophy—one of Gallop's many truisms—should be the standard by which sex tech has to judge itself upon and work toward. How can sex tech realize its full potential in a world that has sought to suppress such conversation and modes of thought and action about sex?
It's about disruption, refusing to hide in the shadows and to not let others bring you down with them.
"The only thing wrong with sex tech is that it is dramatically impacted by the fear of what other people think and it is dramatically impacted by that both internally and externally," says Gallop.
It's a fundamental problem that even affects those fully involved in sex tech. A startup or individual looking to make headway in the business is going to kowtow to the established conventions and keep it zipped. That means compromise that prove to be damaging, the "no sex please" rules slapped in place by investors and the overall stigma that surrounds sex and conversations about it in the public sphere. Ultimately it prohibits sex tech from progressing and innovating as well as it can do.
However—as we put to Gallop—in our two-part interview  with Soumyadip Rakshit of MysteryVibe, we witnessed first-hand how the company has worked and compromised with large mainstream organizations such as Samsung and Seymourpowell. Without wanting to discount all the hard work they have done, Rakshit and MysteryVibe can make what they do and achieve look easy to the casual and brief observer.
Attending conferences, making the first moves on interested or curious parties and generally holding "the common touch", are Rakshit and MysteryVibe making headway by actually caring about what other people think? Is there another way to get ahead in sex tech without following Cindy's model?
"Ultimately things will be easier because they are hardware," says Gallop. "They're making sex toys. Whatever you think of sex toys, it's a sector that exists and it's one that's a lot easier to deal with because it's tech."
The perception sexion
Startups suffer a latent domino effect from society's red-faced shame in discussing sex.
"It is a lot easier to talk about the hardware side of things than it is the software," says Gallop."It is a lot less comfortable to talk about the sex tech that we are doing with MLNP, which is using technology to connect people and bring people together and enhance people's sex lives in the real world."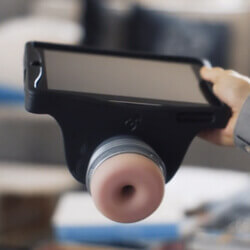 Hardware can easily take center
stage when discussing sex tech
"Anything that is about engaging viscerally with people actually having sex with each other is 'ughhh I can't go there!' and that is a problem."
Gallop's conversation with Future of Sex came after she had been invited by the BBC to discuss an upcoming Love and Sex With Robots conference in Malaysia (the conference was canceled after authorities deemed it illegal). Gallop talked of her time on the BBC and her belief that the conversation and topic followed the "wrong" narrative (this short clip gives a brief insight into the discussion).
"What I was saying on this programme—or what I was attempting to say—was that I have no issue with sex robots per se, but I do have a huge issue with the
underlying reason as to why they are being talked about so much at the moment. Because it's a lot easier to talk about sex robots than it is to talk about the implications of people having sex with each other and all the things that affect that like porn."
As in every other sector—indeed life itself—the media has no small role to play. How they approach something as unique, divisive, and interesting as sex tech can make or the break the business. As we will see, the mainstream media's slow acceptance of sex tech and real world sex is not without its kinks, but by and large is starting to change the landscape.
Facing down the media
In February 2015 WIRED magazine published its 2015 Sex Issue. Gallop was disappointed by the issue and saw it as failing to report on real human relationships and their connection with sex tech.
Cindy also opines on the lack of any mention of the obstacles the industry faces but instead labored upon what Gallop dubs "the acceptable face of sex tech." The hardware, the exhibitions, the colorful cast of characters and toys that propel the industry, but not—and never—the vital and necessary conversations ABOUT sex.
"Their so-called Sex Issue didn't once mention all the challenges that sex tech faces," Gallop said. "They did what everybody else does and that's default to the hardware; and the hardware is VR, teledildonics, sex toys. And the default is that because—especially in the tech and business world—it's a lot easier to go 'oh my god sex, no! Let's talk about technology!' and then go straight into virtual reality and the rest of it."
However, the past year has seen a surge in sex-positive and pro-sex tech articles from the likes of Gadgette,Ozy, Mic (more on that in part two of our interview) that discuss sex in all its natural glory. We're even being told which sex tech products will be the best stocking fillers for Christmas.
Is it then fair to say that the tide is turning as more and more readers—and potential customers—are having their eyes opened to the possibilities? Gallop agrees that further press coverage is naturally a good thing, but posits that only the startup and the entrepreneur can enact the real change.
"The framework for what we do in sex tech is normalizing through that coverage. That's why we need to ensure that there's as much of it as possible out there. That's why I make the point of 'take yourself out of the shadows.'"
You can go your own way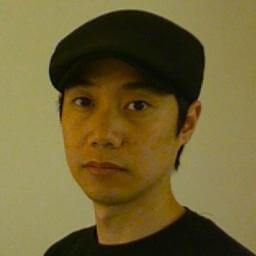 Gallop believes Ben Tao benefited
from her business advice
The solution—as Gallop sees it—is to be bullish. To dismiss compromise and forge ahead. You'd be forgiven for thinking it's a tall order yet Gallop stands as a testament to how that philosophy can, should, and will work.
"I realized early that I would have to pave my own way," she says. "I have to actively create the conditions for my own success in order to turn MLNP into the billion dollar venture I know it can be. That's why I say I'm in the Steve Jobs business of reality distortion.
"If reality tells me I cannot grow my startup the way I want to then I am going to have to change reality. So a large tranche of my work is very deliberately about pioneering sex tech as a category and I'm doing it on behalf of all of us."
She's as good as her word. Whether it's writing confrontational and challenging op-eds that ask us what is sex tech and why is everybody ignoring it? or taking the opportunity to use one of her myriad worldwide speaking gigs to extol the virtues of MLNP and sex tech, Gallop is the tantalizing mix of both front line infantry soldier and general, both giving the orders and undertaking them.
"I had this conversation years ago in LA with Ben Tao—the guy behind Offbeatr [NSFW]—and this directly influenced what he went on to do with that. He'd launched Extra Lunch Money [NSFW] and hadn't yet fully conceived or launched Offbeatr."
"We had a chat over brunch and he was saying 'I'm trying to get coverage with XBiz [NSFW]' etc and I said 'no, no, no…you want to be in TechCrunch…you're a tech venture. Why are you going to the shadows? Why do you think you only belong in the adult trade press?' and he credits that conversation with opening up his mind around this whole area."
Just the beginning
Gallop believes in repetition, in driving the point home like nails into the palms of those who need sex tech, who need to report on sex tech and catch the crest of the latest and greatest wave to rise from the great big ocean.
"If you say the next big thing in tech is disrupting sex often enough and loudly enough people will start to believe you. So I am giving us all the kudos that nobody else will give us, I am defining the landscape of sex tech in the way that serious business publications are refusing to."
Join us for part two of our interview with Cindy Gallop where discuss the problems with investors, gender representation in the industry and sex tech's community spirit and the industry's future.
Image Sources: Silicon Prairie News, Official Fleshlight [NSFW], docstocTV