What Will Happen When the 'Teledildonics' Patent Expires This Year? Sex Tech Experts Weigh In
Is stigma too strong for innovation to thrive?
The clock is ticking for the so-called "teledildonics" patent, which has ruled the domain of Internet-connected sex toys since 1998. It's crushed the dreams of sex tech startups and killed well-loved products.
On Aug. 17, 2018, its 20-year stranglehold is set to expire, effectively lifting restrictions and allowing virtually anyone to enter the remote sex market in the United States.
But what this means, exactly, for the future of teledildonics is not clear.
Will it mark the beginning of a new era for long-distance sex? Or perhaps accusations that the patent is responsible for stifling innovation are overblown. Maybe remote sex technology is too complex and the stigma against the sex tech industry is too strong.
Future of Sex spoke to four experts in sex tech to learn what they think will happen once the "teledildonics" patent finally bites the dust.
Arrested development
"We're all screwed until August 2018," says Kyle Machulis, aka qDot, a well-known engineer in sex tech who runs the teledildonics blog Metafish (formerly Slashdong).
Machulis created Second Life's first sex toy interface in 2005. Part of his code still exists today. After posting it as public and open source, the Xcite company in Second Life took it to create its own commercial teledildonics network.
Yet more than a decade later he says there hasn't been much progress in terms of hardware or imagination. One notable bonus, however, is devices can work on Bluetooth instead of being plugged in via USB.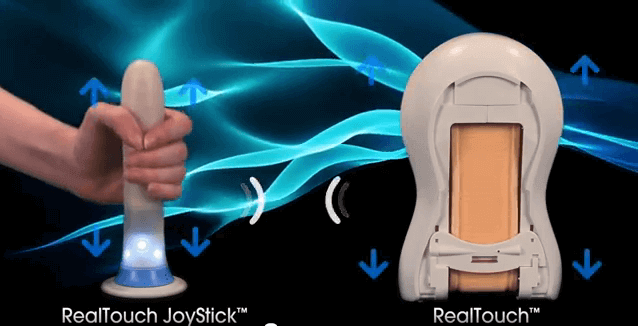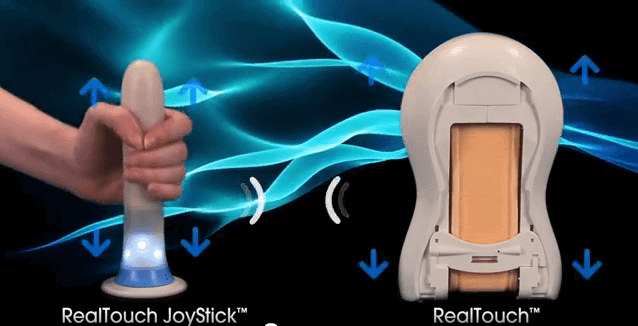 He recalls the RealTouch, a male stroker that synched its movements to those of a touch-feedback dildo used by a model. It also moved according to the actions of encoded adult videos. A few years after its release in 2009, the Adult Entertainment Broadcasting Network was forced to take it off the market because it couldn't afford the licensing fees under the patent.
"That was a really interesting fantastic mechanism. The stuff we're seeing come out these days still hasn't really matched that for a lot of people," Machulis says.
He blames the lack of "engineering know-how" in the field on its poor profit potential. Companies don't only need to guard against patent lawsuits. If they are producing adult content to pair with interactive sex toys, they need to keep their model documentation up to date at all times. This can put a big a strain on resources in the already underfunded sex tech industry.
Instead, we keep seeing more and more devices for penetrative sex. (Editor's note: And let's face it people, lots of us don't get off this way!) Machulis also adds that many people find today's strokers, the ones that use air bladders to stimulate the penis, inferior to RealTouch's sliding friction.
So what does Machulis think will happen once the "teledildonics" patent expires? He didn't explicitly say. But he hopes there will be less focus on penetration and more on erogenous zones; less on simulating sex and more on simulating touch and eroticism.
He points to Durex's Fundawear project from 2013, which added remote-controlled vibration to underwear, as an example of the type of innovation he would like to see more of.
Complex sex
Even though ventures will be able to enter the remote sex market with one less patent to worry about, that still might not be enough to make it flourish.
"I feel pretty beat up from my experience with FriXion, though only a part of that has to do with patents," says Seth, who co-founded the remote sex social network FriXion in 2013. (He does not disclose his last name when speaking to the media.)
The teledildonics platform never made it past the beta stage. It shut down after it became one of six sex tech companies sued for patent infringement in 2015 by TZU Technologies.
Legal documents from 2016 show FriXion was ordered to pay TZU Technologies $50,000, while Winzz (the maker of LovePalz products) was ordered to pay $56,100. However, cases against Vibease, Comingle, Internet Services, and WMM Holdings were dismissed after (mostly) undisclosed settlements—an outcome that may have stemmed from the companies' joint efforts to challenge the patent's validity (this is speculation on my part right now).
Regardless, Seth questions whether FriXion's model was too complex and if that could be a factor that keeps teledildonics developers of the market in the future. For instance, comparing his project's struggles to the success of the Autoblow 2, a relatively straightforward male sex toy with smaller goals in terms of innovation and funding, was a "wakeup call" for him.
"The effort required is still big enough that if a five-digit licensing fee would've stopped you last year, you probably don't have enough leverage to be successful next year," he says.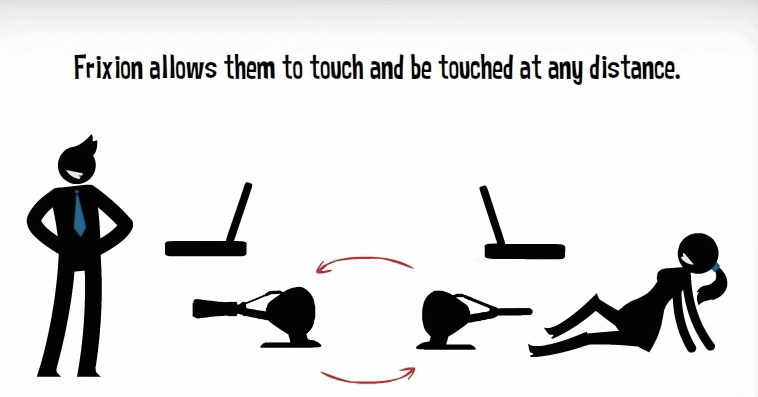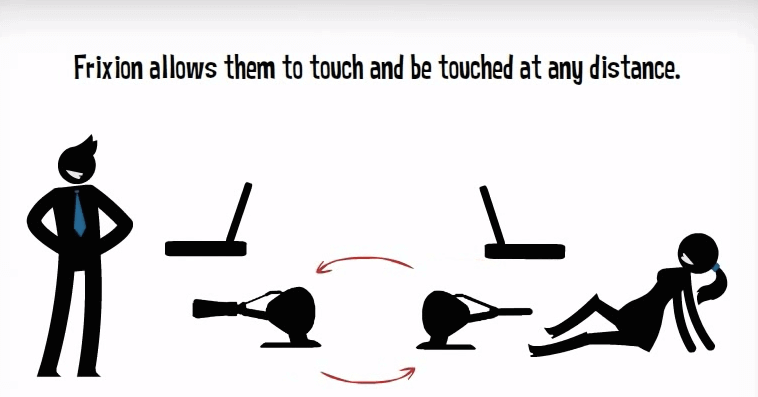 Sex tech shame
The stigma against sex-related products and services also shares blame for holding back teledildonics—and may continue to even without patent interference.
"Running a tech startup and getting the funding and traction necessary with a long view on profits and a short view on innovation is hard, even harder when boxed into the 'adult' market and cut out of many traditional tech startup tools and paths," says Seth.
He's far from being the only sex tech entrepreneur with this experience.
Andrew Quitmeyer of Comingle, which also closed down last year and settled with TZU in September 2016 for $0, says his company was barred from certain banks, using the newsletter service MailChimp, as well as growth opportunities.
"A sucky thing, for example, was we would get invited to many different startup incubator-type things, but then rejected later because 'they don't do sex,'" he says.
"My experience in the sex tech industry left me so sour I would never go back into it. It's a wonderful field full of all kinds of neat interactions, but it's full of so much awful s*** to navigate."
The future of teledildonics
When first researching this topic, I was optimistic that once the "teledildonics" patent (sometimes referred to as the '268 patent) expired that the field of remote sex would take off in terms of innovation.
Though after speaking to the sex tech entrepreneurs, Seth and Andrew in particular, it's clear that navigating the industry is challenging regardless of the patents involved. They both seem burned out from working in a sector that's unfairly discriminated against because it relates to sex. My rose-colored glasses are starting to crack.
One thing to be thankful for, however, is that the "teledildonics" patent can't be extended, confirms sex tech lawyer Maxine Lynn of Unzipped Media. Nevertheless, she says it may continue to affect the sex tech industry for several years:
"Even after the expiration, litigation may not disappear completely for a while, as lawsuits can be brought after a patent expires for damages that occurred during the patent's lifetime (more particularly, up to six years prior to filing of the complaint)," Lynn wrote in an email.
Yet the sex tech lawyer expects growth in the industry for both new and older companies.
"Established teledildonics companies have been operating over the last several years, even in the face of the '268 patent. I believe that after the patent expires in August of 2018, such companies will expand their businesses at an increased pace in light of a more open pathway. In addition, we're going to see more startups enter the field. They won't have this patent looming over them, knowing what it has meant for the startups that came before them."
Personally, I still believe there is an incredible future for teledildonics. I'm just less clear on when that future will be.
What do you think will happen once the patent kicks the bucket on Aug. 17, 2018?
Image sources: RealTouch, Frixion