Are Patents to Blame for Stalling Teledildonics?
Seeking solutions for more futuristic, long-distance love gadgets and social networks. 
When the RealTouch [NSFW] interactive device came out in 2009, it was hailed as the future of sex—a way for a man to get it on remotely with an adult video star or live model. Five years later, you're lucky if you can buy one secondhand.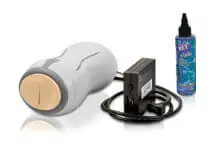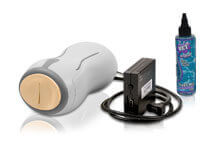 After getting sued for patent infringement by Hassex, Inc. and New Frontier Technologies Corporation in 2010, the Adult Entertainment Broadcast Network couldn't afford licensing and manufacturing the RealTouch. So the company stopped selling the product in January 2014.
Patent rights dashed many people's wet dreams. And they may still be thwarting innovation for other people who make and use teledildonics.
At Future of Sex, we're trying to get to the bottom of the patent issues and what's holding back the creation of better, more advanced robotic sex toys. We want to see if there are any solutions that would push momentum forward.
Sure, some folks say a niche audience is the cause—there's not enough demand for the technology. But I agree with fellow Future of Sex writer Damon Brown when he told Salon.com he envisions a future with sex machines so amazingly immersive we don't realize them around us.
Don't get me wrong. There are some promising devices out there. The OhMiBod [NSFW] remote-controlled vibrator and Orgasmatronics's [NSFW]  "bionic" strap-on dildo are only two of them. I'm just ready for more innovation and variety.
Figuring out the Patents
The patent that sunk the RealTouch is the same one with a grip over Kiiroo's [NSFW] teledildonic toys. Now it's a mouthful, so get ready for it: Method and device for interactive virtual control of sexual aids using digital computer networks.
According to Kiiroo co-founder Toon Timmermans, the people at Vstroker [NSFW] hold this patent in the United States. He's been working out a deal with them so his company can sell its devices in that country.
"It's a pretty wide patent. It's a really old patent. Nowadays the patent would be more specific," Timmermans told Future of Sex last March.
It was first filed in 1998 and invented by Warren J. Sandvick, Jim W. Hughes, and David Alan Atkinson.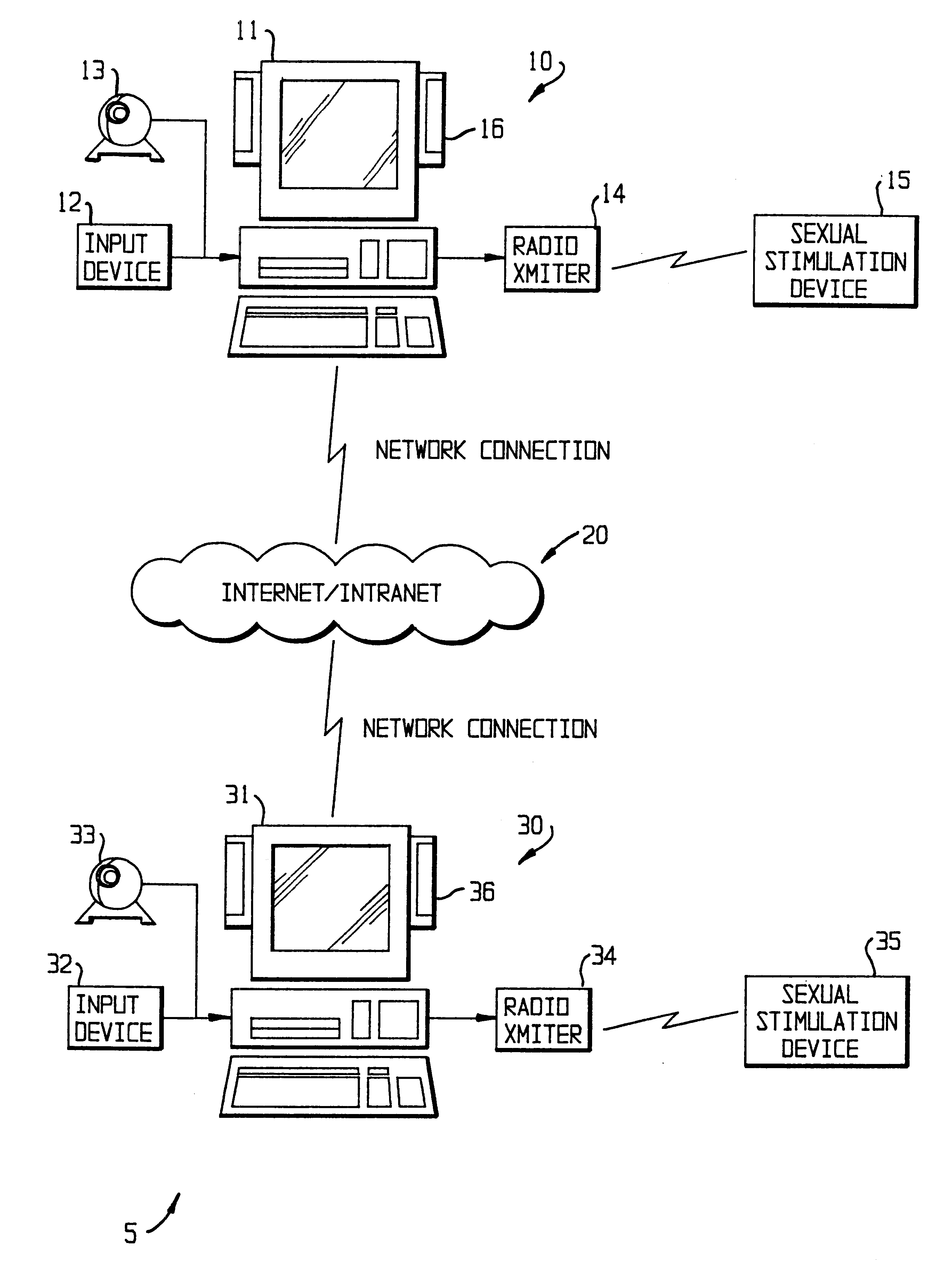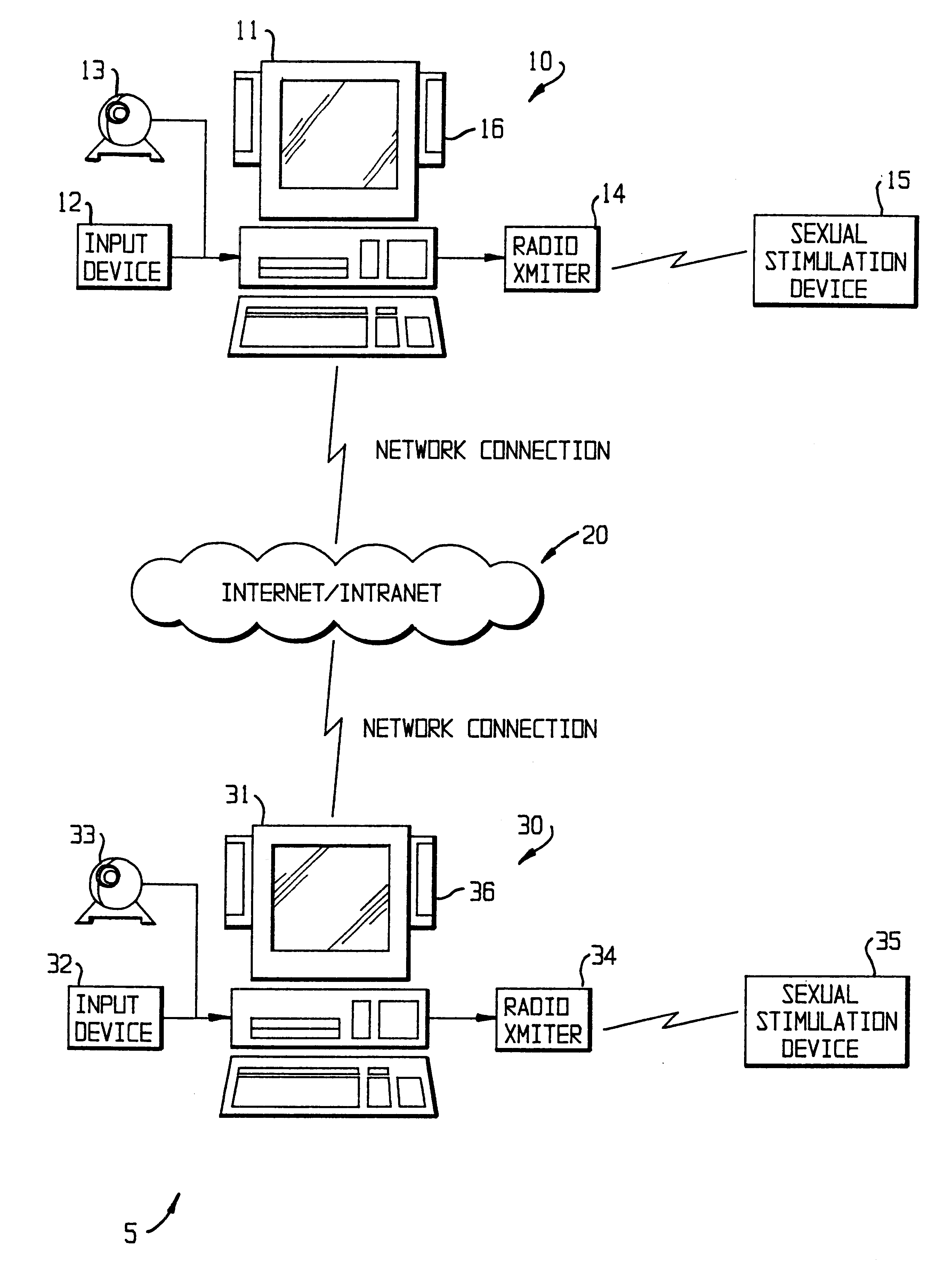 The patent summary describes it as "a system that permits an operator to have interactive control of a sexual aid used to stimulate a recipient that is remotely located from the operator."
It also allows users to interact with prerecorded video feed.
Reading through the 11-page document gave my head a buzz, particularly after learning about a similar, yet different patent named Visual remote control and tactile interaction system.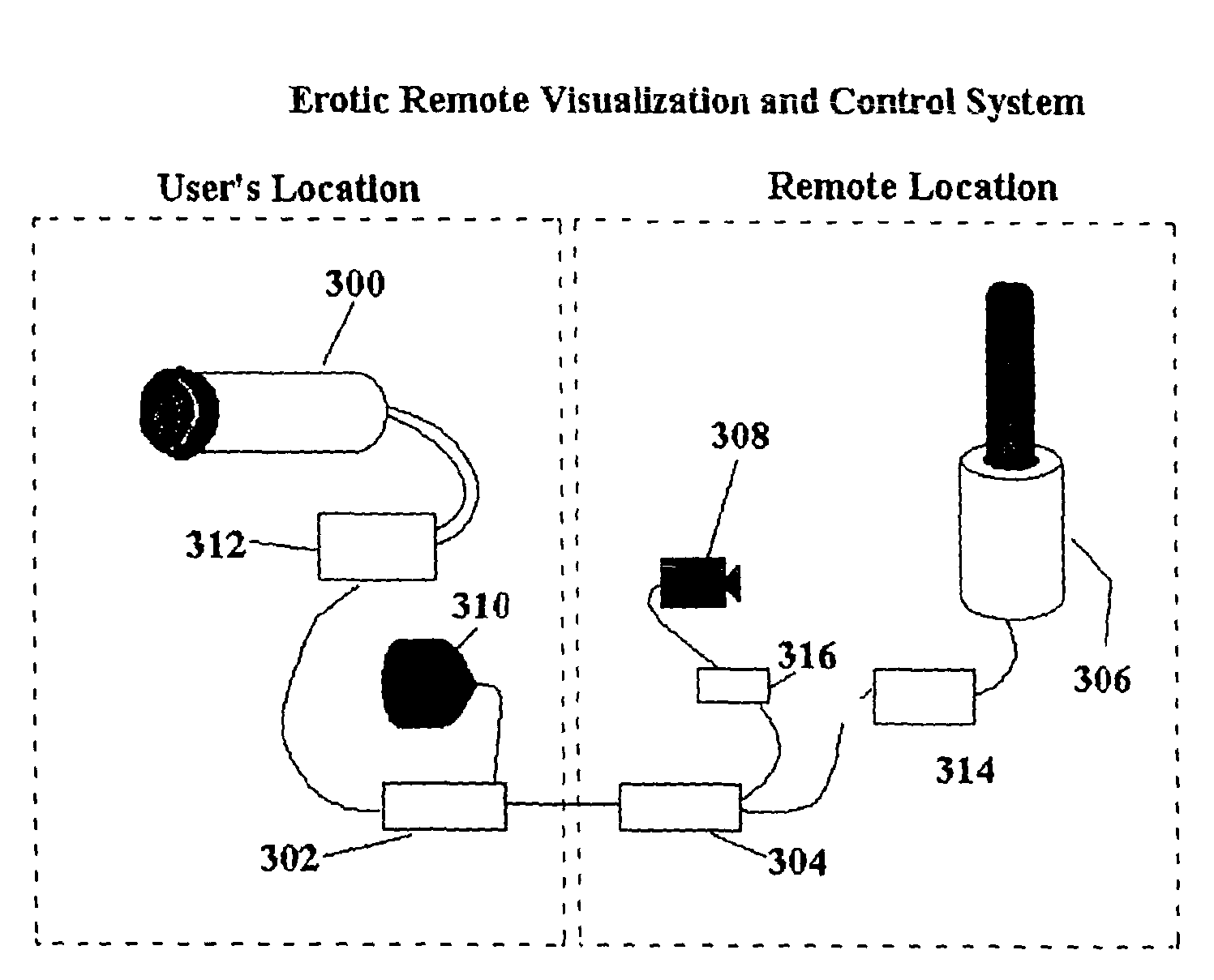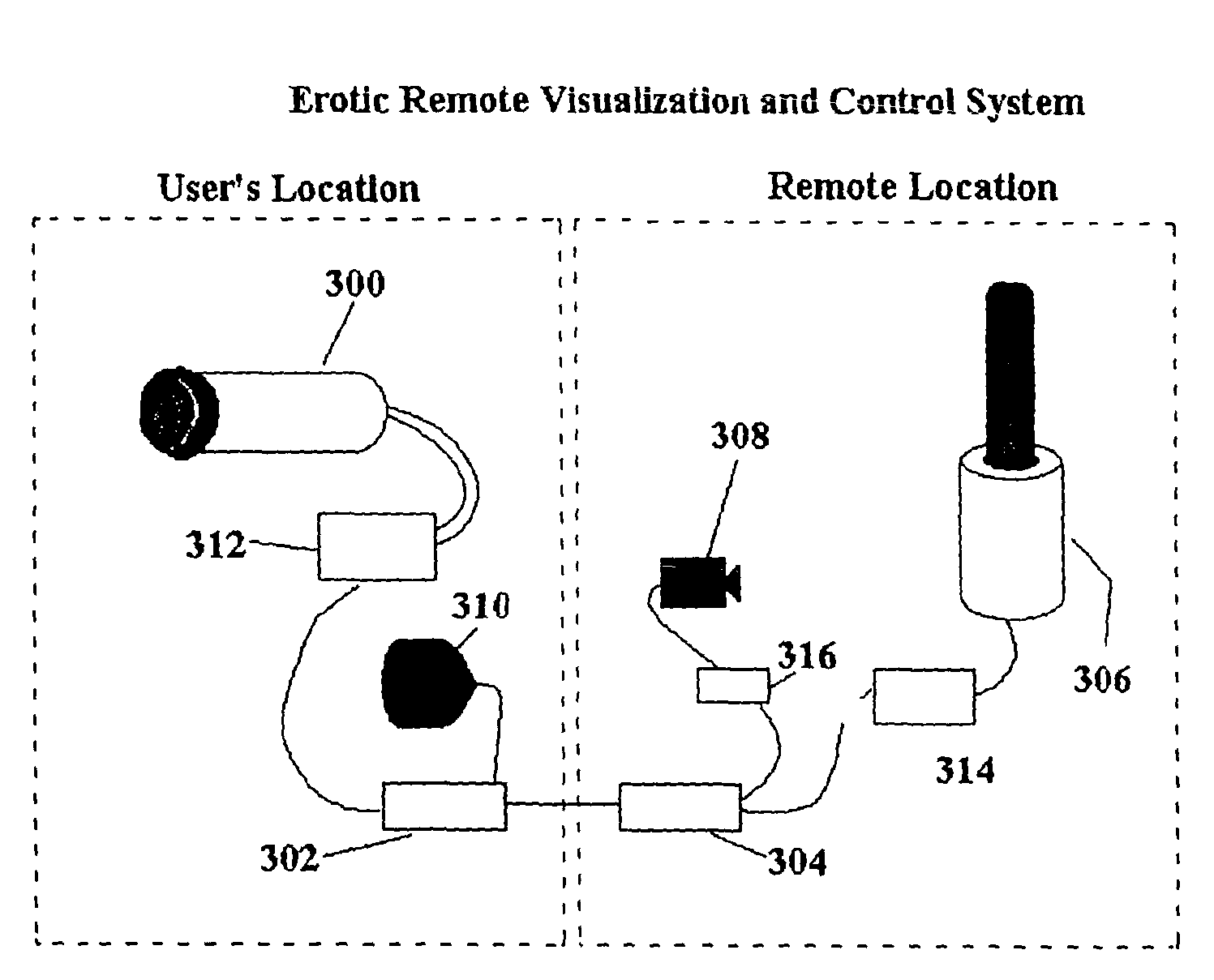 Filed in 2002 by inventor Vivien Johan Cambridge, it also connects two people in separate locations as well as one person with computer game software.
The invention relies on an input device that "measures the displacement of a fluid that occurs when an object is inserted into an orifice to create digital data." The data is sent to a remote recipient or used in software on a nearby computer. It then creates a matching thrusting movement on a phallic object.
Cutting through the legalese, it appears the first patent covers sending a signal from a model's device or a coded adult video to a man's device. He simply receives the pleasureful movements.
The second patent seems to cover the opposite. Here the man looks to be in control of a phallic object, like a Diltron sex machine or the action in a sex video, by using the Interactive Fleshlight. He is in charge of the movements.
If you notice my language is a bit hesitant, it is! I've been trying to get clarification on the patent wording from people holding the rights and experts in the field. But getting people to talk to me about what the patents cover exactly has been like pulling teeth.
What's Really Happening?
There could be a number of reasons why people who used to chat to me about patents are no longer talking—and for why emails to rights holders are going unanswered.
Certain interactive sites like Stroker Sex and Do It Christyle seem to have stopped operating. Maybe new deals are going down and different remote sex sites will pop up in the future.
Of course, this is speculation. I'm just hoping that budding social networks for remote sex, such as those being developed by Kiiroo and FriXion, aren't squashed before they really get off the ground.
The more mainstream teledildonics become, the more likely it is that we'll have the high tech and immersive sex experiences from science fiction
Got any insights into the patent situation? Have solutions to suggest? Please leave a comment below or tweet to us  [email protected]