Pipedream Sex Doll 'Mandy' Is Lightweight and Supports USB Warming Wand
She also comes with realistic muscle definition and an extensive backstory.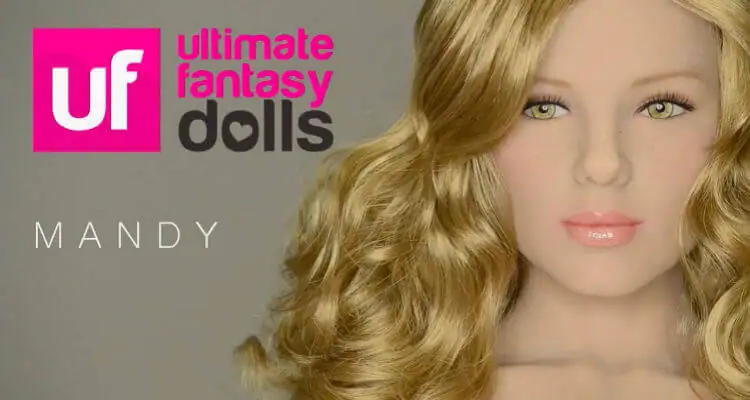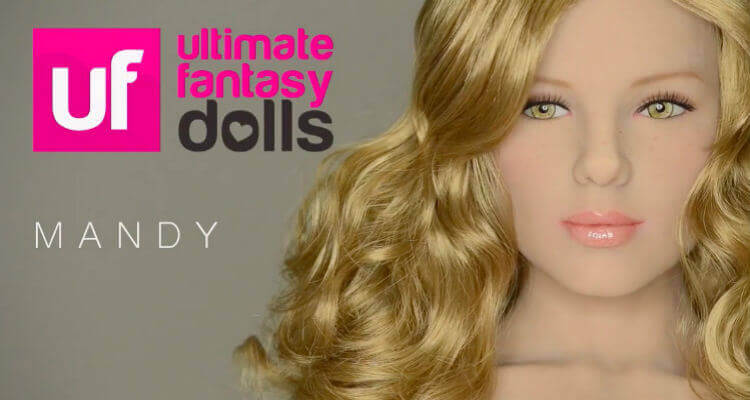 Sex dolls are becoming more and more lifelike.
Yet again their development has taken a step forward, this time with the addition of new synthetik member to Pipedream's Ultimate Fantasy Dolls's model lineup.  
Named Mandy, she stands out thanks to new eyebrow-raising features. She even comes with a real rarity in the industry: an honest-to-goodness backstory.
Hello, Mandy
Under the hood, the five-foot-four-inch Mandy offers some sweet innovations. To begin with, she boasts lifelike muscle definition that plays into her identity as a buff young student-type.
Next up, she comes equipped with what Fantasy Dolls refer to as a heating wand. When plugged into a USB outlet, the wand warms her insides making her feel that much more realistic.
But it's what she doesn't have that has made her pretty unique.
In other words, she lacks weight. Weighing in at 72lbs makes Mandy one of the lightest dolls on the market. This is somewhat surprising considering her skeleton, like the others in her line, is made of extra-tough and durable stainless steel.
A doll with special features
"We're proud of the entire Ultimate Fantasy Doll Collection, " Kristin Calzada, Chief Revenue Officer of Pipedream Products told The Daily Star, "and Mandy rounds out our selection of dolls perfectly with her special features."
Also in touch with her persona, Mandy ships glammed up with blonde hair, painted fingers, and painted toes.
"Love doll fans are looking for a variety of options when it comes to finding their ultimate match, Calzada added, "and we created Mandy with physical traits and abilities that meet those desires."
In her own words
Speaking of her persona, a surprising amount of work has gone into giving the doll an extensive backstory.
Here's Mandy in her own "words," from the Ultimate Fantasy Doll's site:
Hi There, I'm Mandy! I grew up in Canada but just started my freshman year of college in Southern California. Life in a dorm can be a little cramped so I try to get out and stay busy as much as possible. Outside of classes, I keep myself occupied by going to the gym, hanging with my sorority sisters and going on hikes. I pretty much live in a sports bra and yoga pants!
Next she gets into her athleticism. She does sport some synthetic abs, after all.
I'm definitely a girly girl, but I also love sports—so cheerleading seemed like a great fit for me. I really love cheering at games and dancing during halftime. It turns me on to look into the crowd to see who's watching me as I do backflips and then go right into the splits. What's special about me is that I can do the splits both horizontally and vertically.
As far as we're aware, Mandy's technological steps seem pretty unique but that she comes with this extensive bio definitely is. It's an interesting take on selling dolls, as a majority of other manufacturers seem to prefer that their customers create their doll's lives and personalities—when they feel the need to, of course.
Though, naturally, there's nothing stopping anyone who puts down a whopping $1,999.99 from creating their own for her.
Fantasy into reality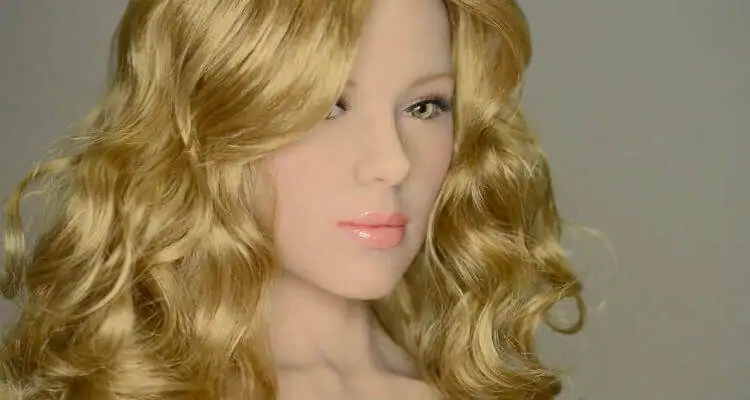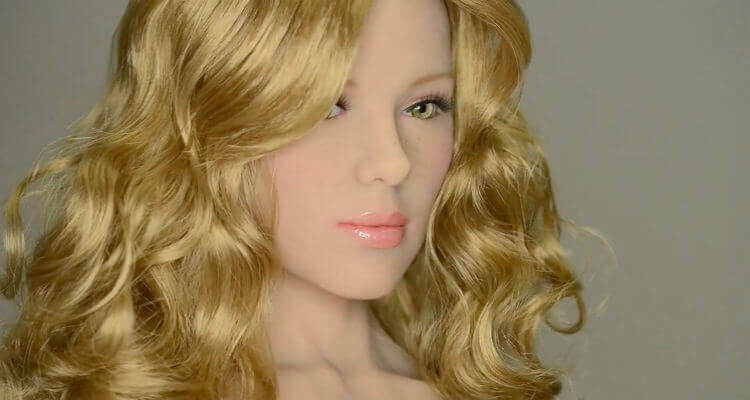 If you happened to be in Germany recently, and attended the eroFame event, you might very well have seen Mandy and her own Ultimate Fantasy Dolls making an appearance.
If not, then she and the other dolls will no doubt be coming to adult entertainment events in the not too distant future.
In the meantime, we'll leave you with this tease, again from Kristin Calzada that "Mandy is as lifelike as they come, and thanks to her posable joints, she truly can turn almost any fantasy into reality."
Their words, keep in mind, not hers.
Image sources: Ultimate Fantasy Dolls