How Ultrafast 5G Internet Will Transform the Future of Virtual Sex
Say goodbye to buffering and hello to near-instant erotic connections.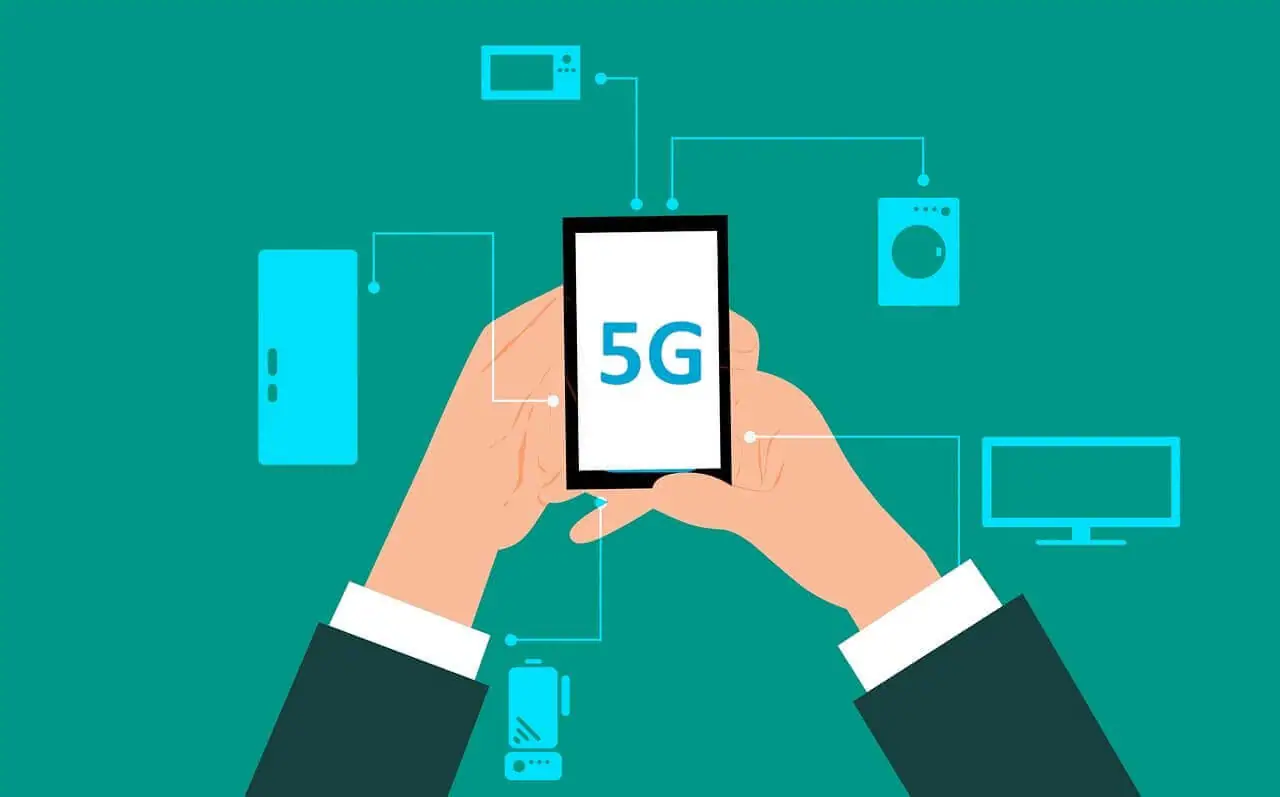 What is 5G?
5G refers to the next generation of mobile phone networks, which have advanced to provide vastly improved mobile Internet to your phone.
When it fully rolls out around the globe, it will significantly speed up downloads using mobile Internet along with the ability to stream TV shows, films, and music.
Get ready to say goodbye to buffering and long-wait times for loading!
The key to this development is that "latency" or delay will be drastically reduced. This will speed up all online interactions, from sending messages on social media to online gaming.
Where can you access 5G?
5G is currently launching across UK cities on the mobile phone networks EE and Vodaphone. Similar plans are in development with major US networks.
Although only major cities have been targeted for 5G access so far, the aim is for 5G to be available on all mobile phone networks in the region.
How 5G will impact sex toys?
Technically advanced sex toys, such as Lovense's Bluetooth vibrator Lush, and VR headsets for virtual sex simulations, require fast synchronization and quick information transmission, particularly if you want to enjoy a seamless and lag-free experience.
As the popularity of both ramps up, 5G looks set to shake up the world of virtual sex.
One fan of this new development is Brian Sloan, the creator of The Autoblow, an interactive stroker designed to mimic oral sex.
This oral sex simulator uses artificial intelligence to provide a realistic experience for penis owners, achieved by analyzing real-life videos of oral sex. The device offers 250 different positions for its users.
Sloan told The Sun:
There will be no lag perceived by users and so the motions transmitted to men's penises via devices like our Autoblow will feel absolutely real, especially when paired with a VR headset.

A man will be able to attach an Autoblow to a table or desk, put on a VR headset and receive oral sex that to him feels and looks real…In 5G powered virtual reality, the machine sitting on his lap will look like another human being, and its movements will be perfectly synchronised with the oral sex giver's hands.
Users of the Autoblow will find that 5G allows for a faster connection when using online VR or online pornography. The experience will be more streamlined without the delays caused by Internet speed.
Furthermore, without 5G, users are likely to encounter frustrating lag times or other technical issues using high-tech devices that can't keep up with the demands of virtual reality or smart sex toys.
The result can be movements appearing out of sync with the visual images and videos and a dealy in sex toy responses. These troubles can take users out of the moment, which chips away at the realistic feel of the experience and can kill the fantasy.
Lisa Moore from VRPorn.com [NSFW], a virtual reality pornography site, told The Sun that 5G will result in "better-looking video and more accurate teledildonics" which will "likely result in more digital sex—particularly when it comes to interactive live streams and shared virtual spaces."
Therefore, with the roll-out of 5G, we can expect the popularity of VR sex and teledildonics to increase exponentially as the technology becomes increasingly accessible and more advanced.
Image sources: mohamed_hassan