Virtual Lovers on the Rise As Social Distancing Keeps Us Apart
Crowdfunding campaign kicks off for mixed-reality hologram partners.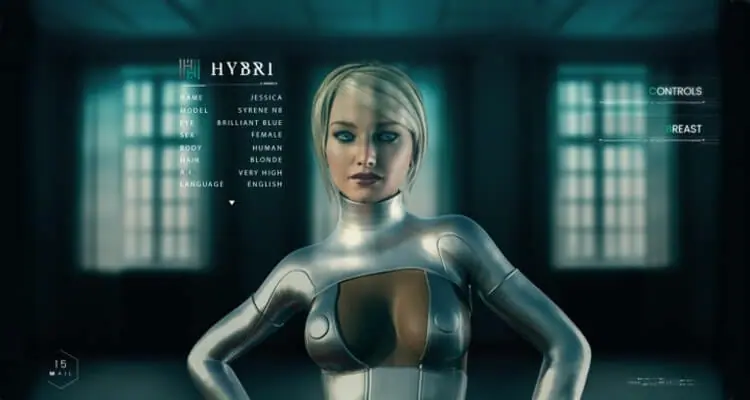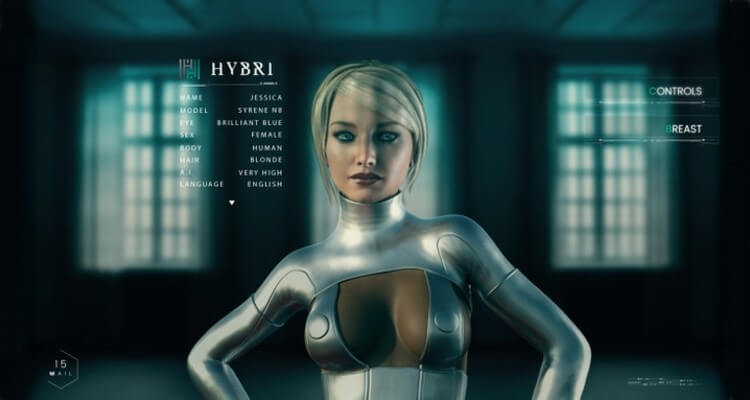 Hybri—the mixed reality app that will allow users to create custom hologram companions through the power of AR, VR, and AI—just launched a Kickstarter campaign for pre-orders. 
The project is seeking $250,000 in funds. The high-figure goal has been raising some eyebrows and is the target of criticism from some Future of Sex readers.
EDITOR's NOTE 16/03/21: Hybri's crowdfunding campaign was canceled after failing to meet its fundraising target in December 2020, according to the virtual companion project. The Future of Sex editorial team has since reached out to Hybri requesting confirmation of proof of concept and has yet to receive a response. 
We featured Hybri on Future of Sex back in April, but the company has added several updates to the app since then.
They include an interactive map integration, real-time weather function, and TimeTravel, a new feature that allows you to review your memories in AR/VR including any panoramic image or video from your phone in 360 VR.
Hybri CEO Richard Donczi told Future of Sex:
You can see your pictures, talk about memories and even walk in space with your model who recognizes people and objects in the image using artificial intelligence.
Based on early subscriber feedback, they've also added Anime versions of their original models which brings yet another element of fantasy to reality.
The Hybri team says its artificially intelligent avatars will have fully customizable personalities and appearances, even allowing users to upload images of loved ones with its PhotoScan function.
This means it's not just about creating the perfect virtual partner; it also allows for users to create hologram versions of family members or friends.
One video on their Kickstarter page shows a user named Dora interacting with a hologram of her deceased father, a feat that is both technologically impressive and incredibly poignant.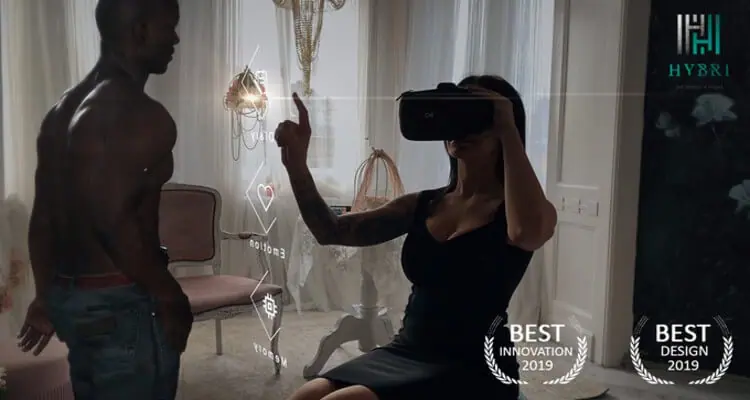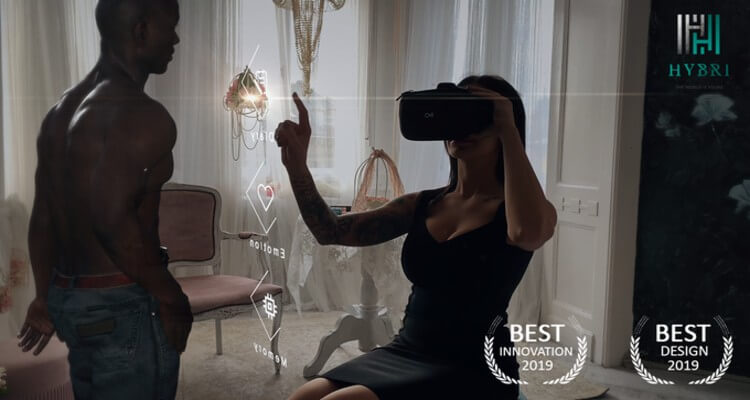 Though Hybri's summer Kickstarter launch was scheduled before the coronavirus pandemic, it now comes at a time when a much wider range of consumers are potentially interested in virtual companionship due to social distancing and a decrease in physical intimacy.
In an interview with Forbes Donczi said:
"Based on the number of subscribers (which is now over 20,000) there is a great demand for such an application," he says. "During this period, the number of physical contacts has been reduced to a minimum, which is why we expect such an application to be beneficial for everyone."
The app's three different game play modes also makes it affordable, meaning users can choose to engage via a standard VR headset or simply through the app on their phone, removing the need for expensive external hardware.
Customers can subscribe to the company's Kickstarter campaign now while Hybri is still in development and receive 50% off the retail price. The app will be ready for use in about a year. 
Image soures: Hybri