Hybri Wants to Bring Intelligent Hologram Sex Partners to the Masses
The mixed-reality project plans to launch a Kickstarter campaign in May.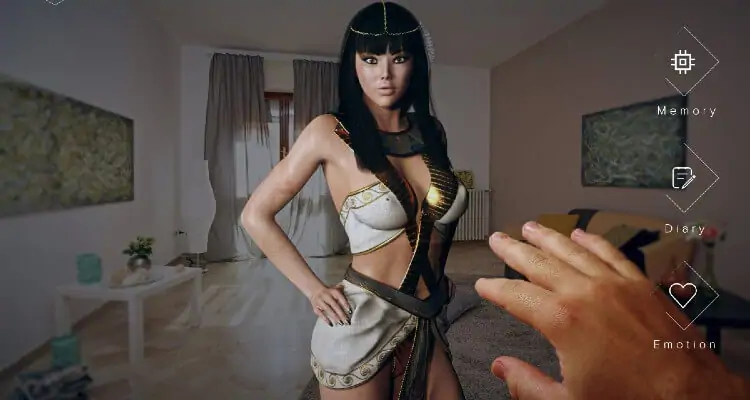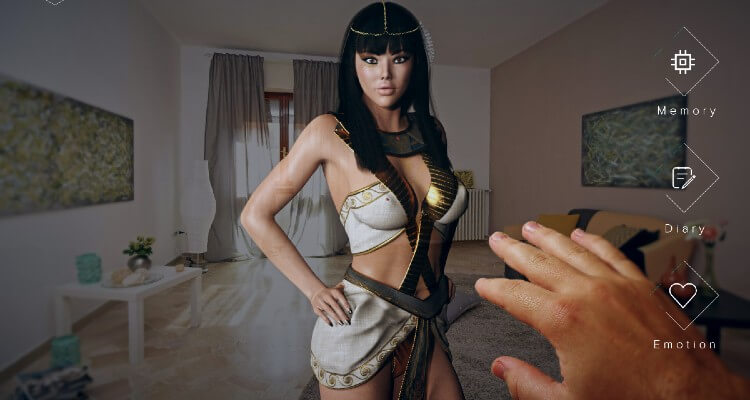 While Blade Runner's reboot might have taken place in 2049, hologram companions like the character Joi could be available much sooner.
The company Hybri is developing a mixed reality application that will allow users to create their own "digital human AI partners." The app will enable people to interact with avatars in custom VR locations or any real-world environment through mobile augmented reality (AR) technology. 
EDITOR's NOTE 16/03/21: Hybri's crowdfunding campaign was canceled after failing to meet its fundraising target in December 2020, according to the virtual companion project. The Future of Sex editorial team has since reached out to Hybri requesting confirmation of proof of concept and has yet to receive a response. 
The app will be accessible via a standard VR headset or Google cardboard and directly viewed on a mobile phone or tablet. Additionally, Hybri's companions will respond to voice and gesture control so external hardware isn't required to give them commands.
Users create their digital partners, or Hybrids, from one of six basic models and can customize everything about their appearance from clothing and hairstyles to body types and the sound of their voice. The app's Photoscan function will even allow users to personalize their partner with the face of a real person by uploading any photo from their media library.
According to Hybri's website, its AI-powered models live independent lives with unique personalities and behaviors.
And although the app will provide over 50 sexual poses and animations to experiment with, not all Hybrids are designed for sex. Some can be configured just for friendship or platonic love, while others might be more difficult to establish any emotional connection with at all.


During the initial setup process, the app will ask you if you want your Hybrid's temperament to be playful, caring, funny, sexy, smart, or even violent. It's up to the user to determine what kind of relationship they want from their digital partner; as Hybri says, "depending on your model's configuration, they will miss you or argue with you. You can chat with them all day or even give them orders; the choice is yours."
The developers of Hybri will allow pre-orders through its upcoming Kickstarter campaign in May of up to 50% off the eventual sale price. Early supporters will be able to purchase the app for $49 or the Hybri headset for $199. The Hybri system is expected to become available in December 2020. 
Image sources: Hybri