'Intended' Podcast Puts a Face on Male Contraception
Unlike the past 100 days, our next 100 days hold the potential of progressing how we value our lives.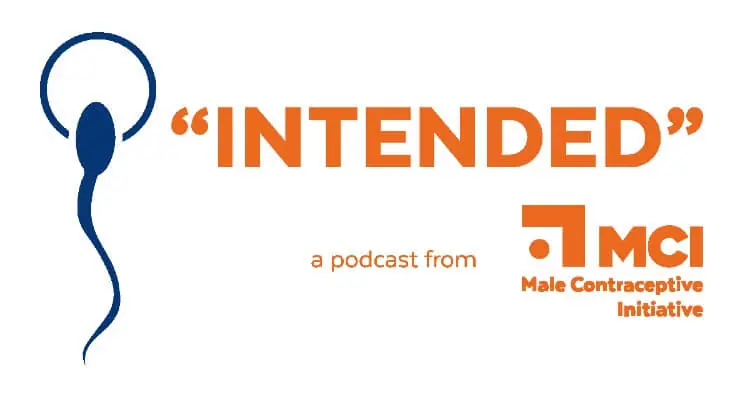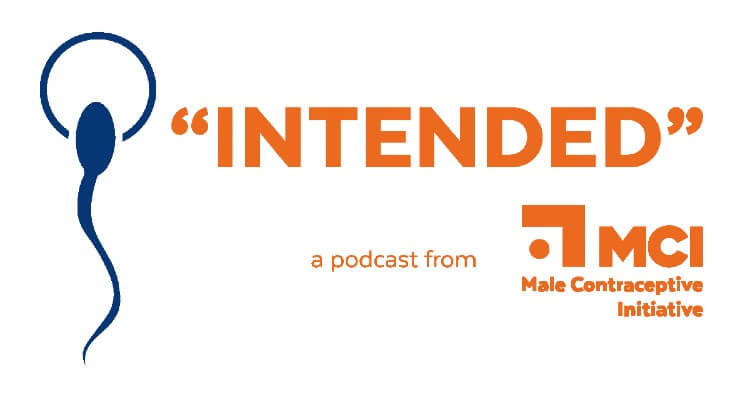 Intriguingly, its in the field of male contraception where science, collaboration, and putting a human face of technological advancement have most uniquely combined.
To this end, "Intended"—the Male Contraception Institute's (MCI) newly developed and just-debuted podcast that investigates the past, present, and future of male contraception—scratches the surface of how male contraception, as an industry, adapts to these exciting times.
Ideally, this will inspire more considerable adoption of the methods, procedures, and products at its leading edge.
Not a numbers game
"Humanizing male contraception means to give the industry life beyond the numbers—like how 50% of female pregnancies are unintended—we tout," says MCI's Marketing and Communications Director Kevin Shane.
"Conveying the impact of the work that happens in this industry, by numbers alone, isn't enough. For instance, we have an episode of "Intended" entitled, 'He said, She said, We said,' that even dives into how couples during clinical trials of contraception therapy are adjusting to the process."
Groundbreaking perspectives emerging past the pages of science into the digital airwaves are reflective of yet another intriguing dynamic entering the male contraception space: youth.
Shane says—via notes from podcast sponsors Youth Tech Health's sexual health advisory board—a spike in awareness and acceptance of the essential medical space for male contraception procedures in the 15 to 25 demographic.
Educating youth
"We should probably trust the kids and get out of the way," Shane jokes, adding that a surge in youth interest is dovetailing well with a diversity of products and a multitude of characteristics to meet user needs growing in availability in the marketplace.
"More companies having more clinical trials, and developing technologies capturing an emerging market is ideal."
His final point is made jokingly, yet still pointed and well-aimed at male contraception's quite-expansive future:
If I could've gotten an injection into your vas deferens at 18, before college, that guaranteed that myself and a partner wouldn't have to face an unintended pregnancy, I'd do that.
Progress in a pandemic
Regarding this expanded marketplace, the COVID-19 pandemic has allowed MCI to bring together the industry's best scientists and researchers from around the world.
The goal?
"We're trying to de-risk product development in the field of reversible male contraception," says the non-profit's Executive Director, Heather Vahdat.
"Moreover, this is an insular industry. We should be and have been encouraging more sharing of intellectual property between scientists and companies worldwide. There's so much good work out there that's being done, and awareness lowers risk."
The schism between business and academia
Kevin Shane continues Vahdat's thought process and offers a few future predictions about male contraception and the sex tech industry.
"Virtual research and ideation activities will continue to be popular in globalizing sex tech innovation in male contraception. We've done well to ensure that."
He continues with an interesting caveat:
The largest separation in the male contraception space is between companies and academics doing research. Academics want to research to complete scholarly work, whereas companies want to do research and get a product to market.
He does note that a ramping up of clinical trials to the point of having data ready to share privately, industry-wide, is essential. Whether for research or production, having more milestones hit for reversible vasectomy products is a sign of a raised tide in male contraceptive sex tech that lifts all metaphorical boats.
Regarding how MCI's "Intended" podcast fits into this dynamic era in the male contraceptive industry, podcast producer Logan Nickels offers insights on podcasting that also speaks to the industry's future.
"Male contraception is a complicated industry that has numerous factors that, if not broken down, keep people from being interested and aware. Podcasting is a great way to tell stories, and as a field, male contraception has a ton of great stories."
He elaborates on why MCI is using a podcast as a marketing tool to highlight the industry's evolution and growth.
"We're communicating a cohesive message that tells the other nine-tenths of the stories surrounding male contraception. As key as the science is here, we must not forget the social impact of male contraception as a decision on human beings. That's what is most important."
Image sources: Male Contraceptive Initiative