Top Gay Sex Games for PC and Mac
A review of the best adult gay games you can play today!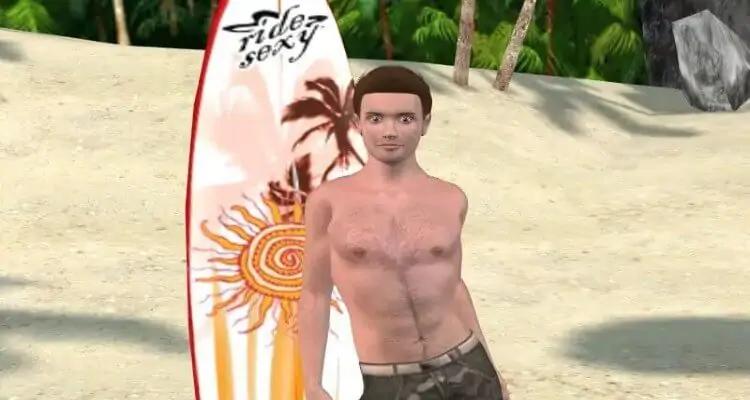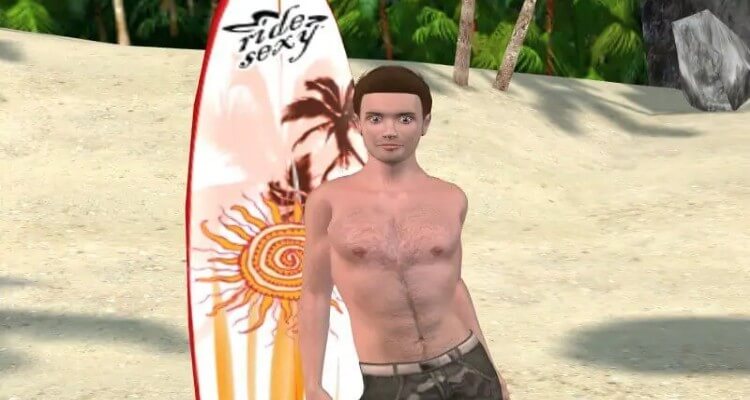 Sometimes it seems like humanity takes one step back for each step forward. Yet it's undeniable that the digital world now offers countless ways to learn about, network with, openly support, and joyfully celebrate gay sexuality.
Even better, this has extended to the world of gaming—especially erotic titles.
So hang on tight because here comes our look at the best gay sex games available!
3D GayVilla 2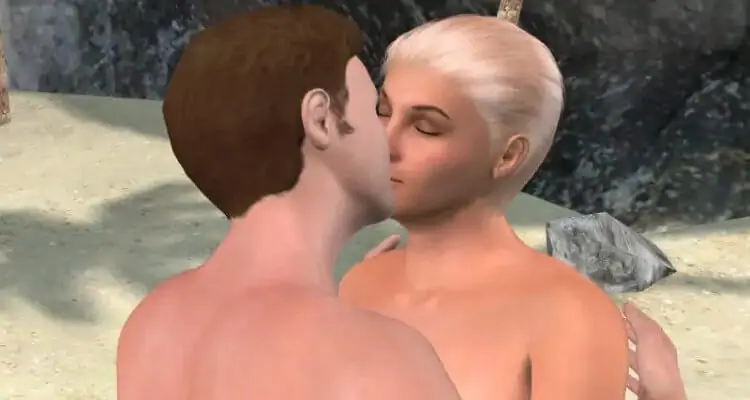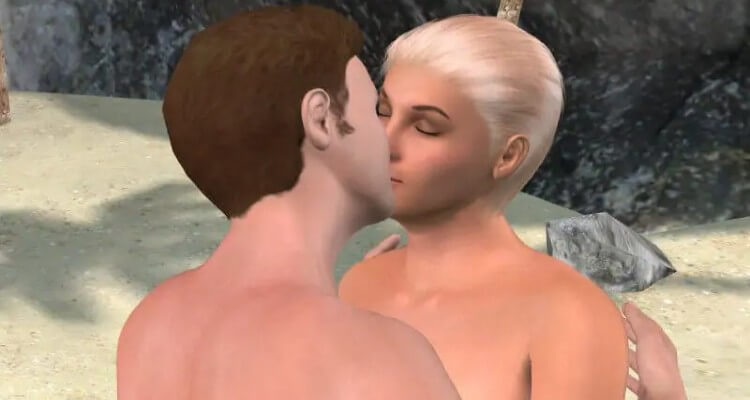 Leading off the top of our list of gay games is a very fun, and very hot, title from the great folks at Thrixxx.
3D GayVilla 2 [NSFW] is an amazingly rich and erotic 3D sex simulation and role-playing game. Inside this virtual sex world, players can choose pre-made stock characters or create new sexy friends and scenarios from a mouth-watering list of options—from standard vanilla add-ons to daringly kinky fetish items.
Basically, you can customize your personal avatar and those of your playmates to bring your fantasies to life. Hair color, skin color, clothing and sexy accessories, sex toys, and other unmentionables can be added to avatars and scenes to create your ideal sexual experience.
The sexual play options and the locations you can experiment in are diverse, catering to a wide range of preferences, kinks, and sex acts. Play on a stage or on a beach or plane. Play alone or with one or more hotties for group sex. Sure, there are men around for hot encounters, but you can also explore your sexuality with transgendered players.
To start, we recommend you get your feet wet in Freemode. As the name suggests, you don't have to pay to play. Genitals are censored and certain locations and features are blocked, but there is enough content available for you to experiment with to see if you want to upgrade and unlock more hardcore features and customization options.
The 3D gay sex game also boasts an active community of players who create and share adult scenes of their in-game experiences. You can participate as well by taking photos and videos of your in-game hookups as they take place and share them with the community. Or you can keep them private for your personal viewing pleasure.
Like some of Thrixxx's other 3D sex games, you can also use the interactive sex toy Vstroker [NSFW] to enhance your experience. What this male stroker does is sync to the in-game sexplay and let you feel the action in real time, making the experience hotter and more realistic and immersive.
If there's any drawback to 3D GayVilla 2 [NSFW] it has to be that the models are male-focused, so if you want a lesbian or bi experience you should check out 3D SexVilla 2 [NSFW] instead. Another limitation is the 3D gay sex game is PC only. However, you can always use a PC emulator like PlayOnMac or Boot Camp if you have an Apple computer.
Coming Out on Top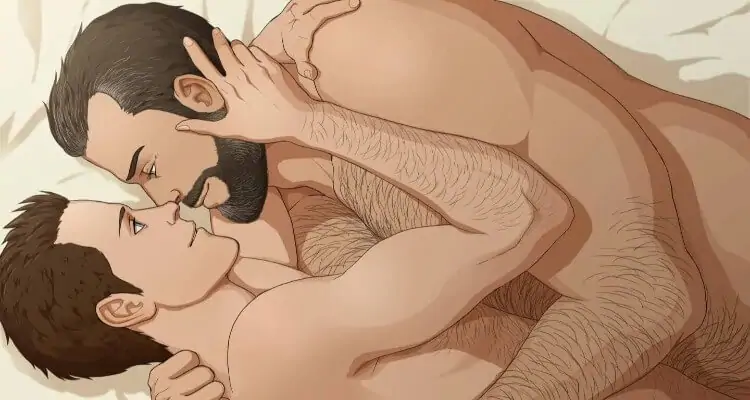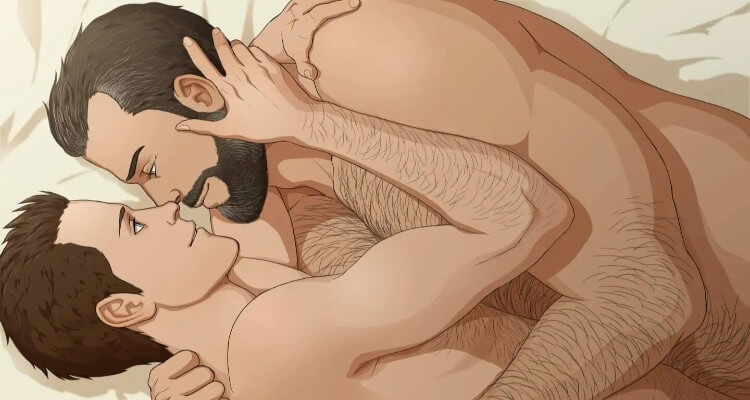 With points for being well written, having great art, and—best of all—lots of hotness, Coming Out on Top definitely earns its place on this list. A visual novel/dating sim, Coming Out on Top features a white male protagonist who, after coming out to his roommates, jumps with both feet into the queer dating pool.
What makes this gay sex game stand out, though, is that it handles queer sex with a healthy dose of absurdist humor. In fact, you might find yourself laughing just as much as you are feeling turned on.
Add to the fact that the game is available on both Mac and PC and you have yourself a real winner. Oh, and if you decide to purchase the game via PayPal be prepared to get a censored version.
Ladykiller in a Bind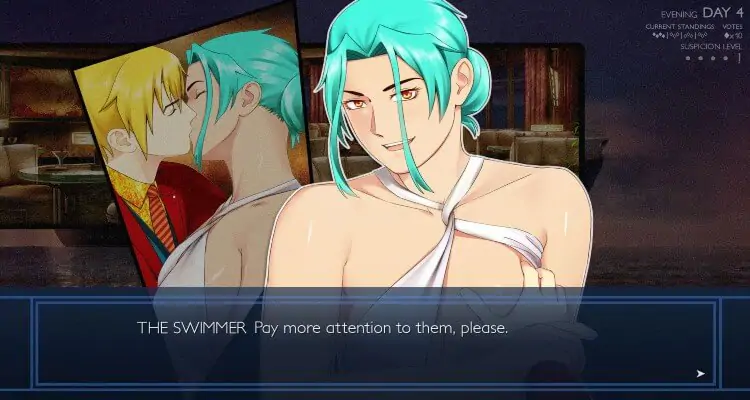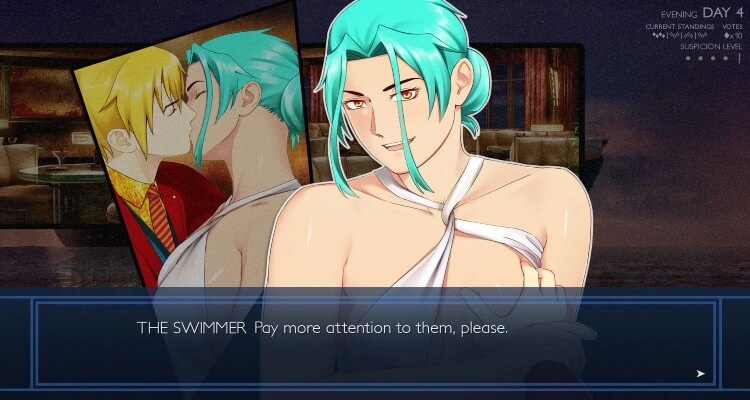 While our previous game approached gay sex with a wink and a nod—and some heavy action—our next one mixes humor with some delightful BDSM kink and genderplay.
As Christine Love, the developer of Ladykiller in a Bind [NSFW] describes it, the game is "an erotic romantic comedy about social manipulation, cross-dressing, and girls tying up other girls."
Like Coming Out on Top, Ladykiller in a Bind is a visual novel style of game, with users guiding the main character through all kinds of erotic adventures—and misadventures.
The extra good news is that the gay sex game is available on PC, Mac, and even Linux.
Radiator 2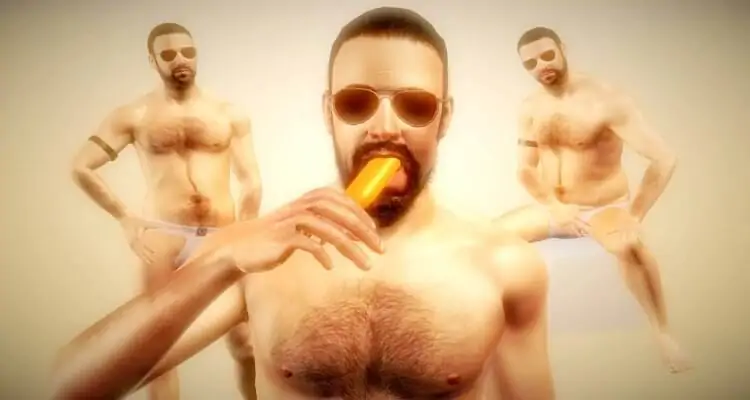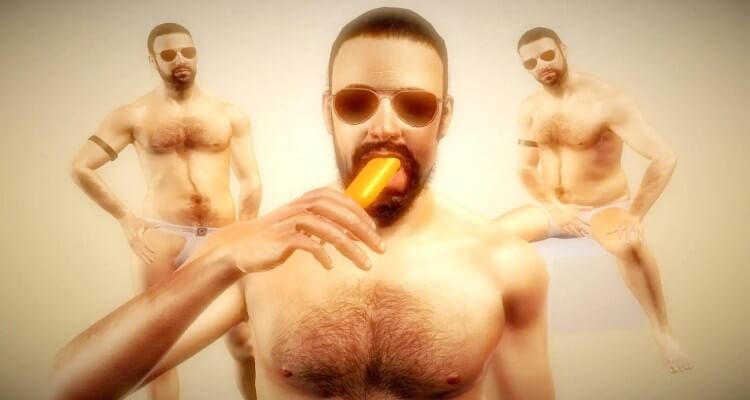 There's something both simple and profound about Robert Yang's e-games-in one title Radiator 2 [NSFW].
On the surface, the separate games—Hurt Me Plenty, Succulent, and Stick Shift—appear to be almost jokes. In the first, the player gets to vigorously spank the posterior of a studly submissive, in the second you get to use a popsicle as a phallic-substitute in the mouth of a bearded guy, and in the third you get to have some quite literal auto-erotica involving a stick-shift.
Yet Radiator 2 is so much more. To begin with, Hurt Me Plenty begins by getting consent from your sub before you begin to flail away. The other gay sex games, similarly, show a unique and often touching approach to queer sexuality.
These are sexual games but they also play with what the very nature of sex—and you'll be thinking as much as you'll be aroused. Always a good thing.
It is currently available on Steam for PC, Mac, and Linux.
Be sure and check out our other lists
While we have already touched on a few sexually explicit, or just titillating, queer titles in our other "Best of" articles, here we've looked at different ones you might enjoy.
That being said, you still should definitely check out games like No, Thank You!!—from our Best Hentai Games list, and Dream Daddy—from our Best Sex Games For Mac article.
There are also the great massively multiplayer online sex games like 3DX Chat [NSFW], Red Light Center [NSFW], and Chathouse 3D [NSFW], that cater to gay players as well as straight ones. In them, you can meet real people in real time, which adds an extra layer of excitement to online role-playing sex games. We shared more general information on them in our article on the Best Massively Multiplayer Online Sex Games. Check it out, especially if you like playing in a vast erotic sandbox with or without lots of other people.
Coming out
It's interesting, and even rather touching, to see how many gay sex games there are, which made this list wonderfully exciting to assemble.
It's amazing to discover so many game developers have been creating some truly amazing works for a gay audience, but also in ways that explore the rainbow of queer sexuality.
So while other places seem to be taking steps back in regards to queer tolerance and respect, it's nice to see that at least in the world of adult entertainment gay sex is fabulously out and proud.
What do you think of our list of the best gay sex games? Share your thoughts in the comment section below and any recommendations you may have. 
Image sources: 3D GayVilla 2 [NSFW], Coming Out On Top [NSFW], Ladykiller In A Bind [NSFW], Radiator 2 [NSFW]