Red Light Center Review: A Virtual Sex World to Explore Your Hottest Fantasies
A place where you can let go of inhibitions and find sex-positive community.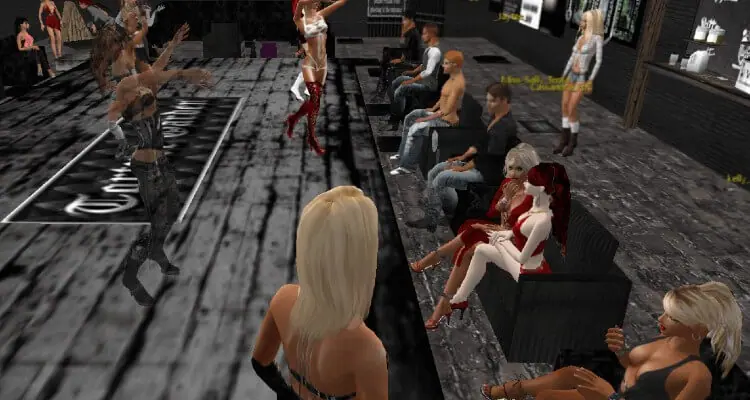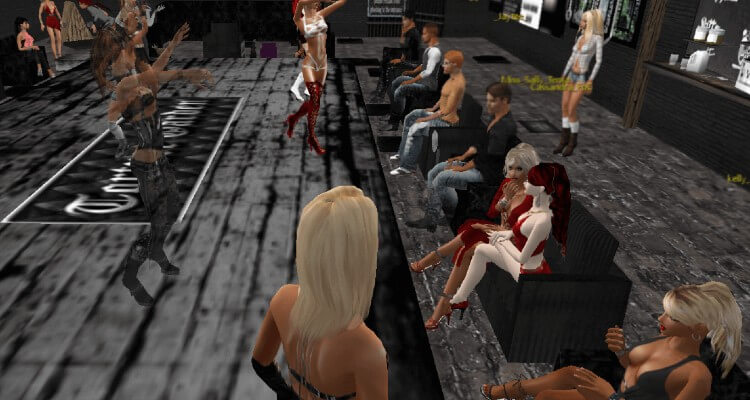 What's your fantasy? Perhaps it's sex with a stranger. Maybe it's a ménage à trois or possibly something kinkier involving bondage and a safe word. Whatever it is, just because you have the gusto to imagine it doesn't mean you'll also have the guts to pursue it in real life. Or that the opportunity to explore it will present itself.
But Red Light Center [NSFW], a massively multiplayer adult sex world with more than 8 million players, makes the forbidden possible. For people who may be shy or simply love online role-playing games, this virtual sex realm offers community and a near-infinite choice of realistic venues to live out your deepest desires. Better yet, it's available on both Mac and PC.
In our Red Light Center Review below, we take you through the online sex game's top features.
If you are instead looking for guidance on navigating the game, read our article on how to play Red Light Center.
Community
As mentioned in the intro, Red Light Center has a growing community of several million registered users. With a pool so large, you'll encounter many different players with a range of sexual preferences and a keenness to experiment.
However, what makes Red Light Center [NSFW] stand out from other virtual sex games we've reviewed is that the many players are interested in more than just sex. Sure, there are players who are only looking for other people to hook up with. But similar to Second Life or The Sims, this sex simulation game attracts folks looking for like-minded people and those who want to build genuine friendships and relationships.
When I first entered the game, other players befriended me and offered to show me how to navigate through to discover sex spots I would never have found on my own. There were no expectations of any form of virtual sex—just genuine kindness and welcoming. Also, more than two players gifted me upgraded skins and clothing simply because they knew I was a newie from my avatar's not-so-sexy skin and clothing. Not only did I not have to spend any of my own in-game currency, I didn't even know this option was available to improve and customize my avatar's experience.
Sex spots
Again, what's your fantasy? Chances are someone inside Red Light Center [NSFW] has already created a virtual location perfectly suited to act out yours. If not, the adult sex world offers you the tools to build your own Zaby, which is a custom-made apartment or location you can invite lovers back to for playtime or keep open for others to enter and romp around in whener they like.
There are night clubs, adult theaters, dungeons, viewing rooms, brothels, and private sex party locations—just to name a few. There are also special spots created for people with specific fetishes to go and meet others who want to explore the same.
Events
There are both general party events, such as recurring dance parties or ones happening during New Year's Eve and Halloween, and fantasy-focused gatherings. On the tamer side, there is a weekly meeting hosted by BDSM experts that welcomes people involved in the scene or just curious about kink to join a discussion. It's a fantastic way to bust shame that may be hindering people from exploring their so-called darker sides. On the other side of the spectrum, there's a monthly sex party held on Saturday evenings dedicated to drawing out people who want to explore public dominance and submission and ongoing gatherings for those who enjoy the Gorean sexual lifestyle.
Safe role-play and experimentation
Going online into an adult virtual world like Red Light Center [NSFW] to explore a fantasy you may be embarrassed or shy about, or perhaps not even sure if you would enjoy in reality, is an incredibly amazing way to learn and dig deeper into your sexual identity.
Doing this in Red Light Center is all the more amazing because of the supportive community. Also, since it's not in person there is a higher level of control and anonymity that makes it easier to express your sexual tastes and log off if ever you feel it is too much.
If you find out through Red Light Center's sex-positive atmosphere that what you are into is really cool and fulfilling to you, it's quite likely you'll feel more inclined to explore this side of yourself offline, too. It's happened to other people before. Or you may realize it's not really your thing and understand more about your sexuality in a way that brings greater confidence to your sexual expression going forward. And that's a wonderful thing.
Room for improvement
Red Light Center does have its limitations. The biggest one is there isn't a cohesive tutorial that shows you how to navigate through the sex world or have sex with players. There is a forum where you can read past threads and post questions your own questions about gameplay, but it's not the most user-friendly. That's why we created this beginner's guide on how to play Red Light Center to make starting out easier.
Also, the graphics are good, but there's certainly room for improvement. And since new players are automatically given avatars that have use legacy graphics, they may not be aware that they can seriously improve their avatars' appearance and access higher-quality graphics for skin, clothing, and more in the VIP Clothing System.
However, Utherverse President Anna Lee who is on the Red Light Center [NSFW] management team, says the team is working on a revamped version of the game. We're crossing our fingers for improved graphics and a more user-friendly interface that will make this already great virtual sex world even better!
What do you think of our Red Light Center review? Please leave your thoughts in the comments section below.

Image source: Red light Center [NSFW]