Lovense Remote App: A Sex Toy Controller Worth Your Lust
Experiment with various Bluetooth interactive sex options.


Lovense's updated remote sex app shows the brands' flair for innovation isn't restricted to sex toys. The popular interactive sex company is known for its line of high-tech vibrators and strokers, including Max 2, Lush 3, and the recently reviewed hands-free stroker Gush
What is the Lovense Remote app?
Using the Lovense Remote App, you can easily control Lovense sex toys and fine-tune their speed and intensity via Bluetooth. In the case of a sex toy equipped with two motors, such as the Lovense Hyphy dual-ended vibrator, the Lovense Remote App enables you to operate each independently.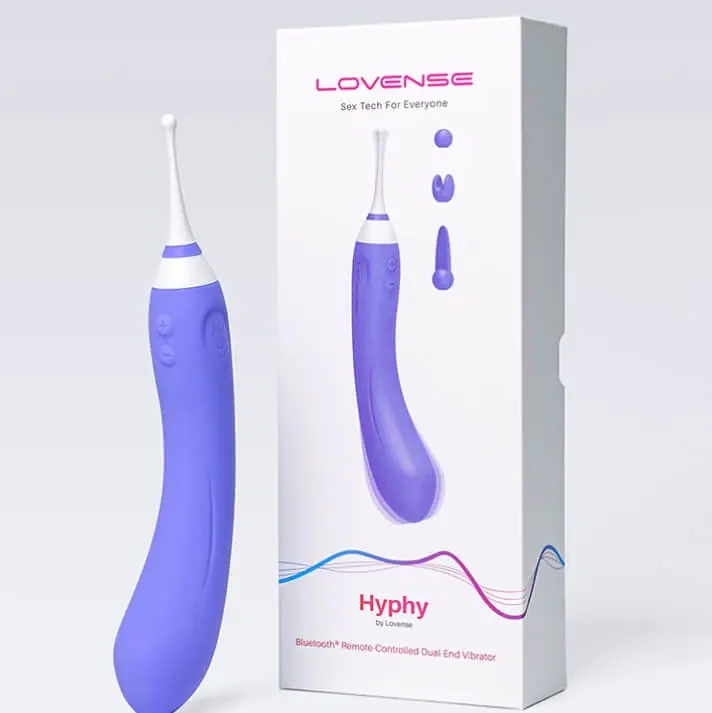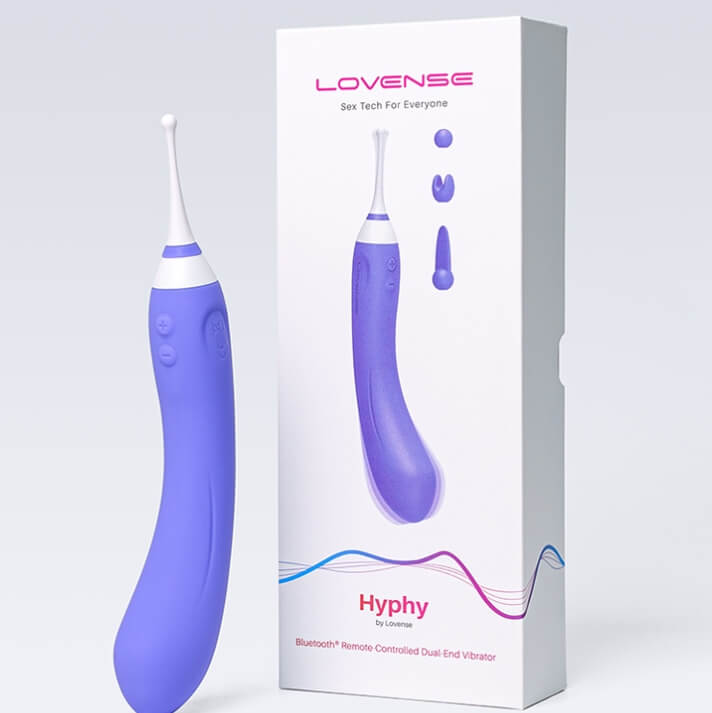 And if long-distance play is what you're looking for, it's refreshingly simple to set up this mutual connectivity despite the miles separating you.
Available for Android or Apple smartphones as well as Macintosh or PC computers, creating and sharing customized playlists with the Lovense Remote App is a snap—as is setting it up to respond to music or any ambient bedroom sounds you or your partner might make.
The Lovense Remote App is all about expanding the number of ways you can control their smart sex toys.
The latest version is far more intuitive than its predecessor, which felt kludgy and took longer to Bluetooth connect to my Lovense sex toys
It shares most of the same features in the app's previous incarnation. However, the difference between the two being is most noticeable in how the new version takes what was good and makes it great.
The more intuitively designed interface amps up the user experience, because it was never confusing or frustrating, as many Bluetooth apps can be.
It takes very little effort to link a Lovense sex toy to any other one, watch and feel along with an interactive adult video or experience the alien delights of interactive 3D sex games like Wild Life, and more.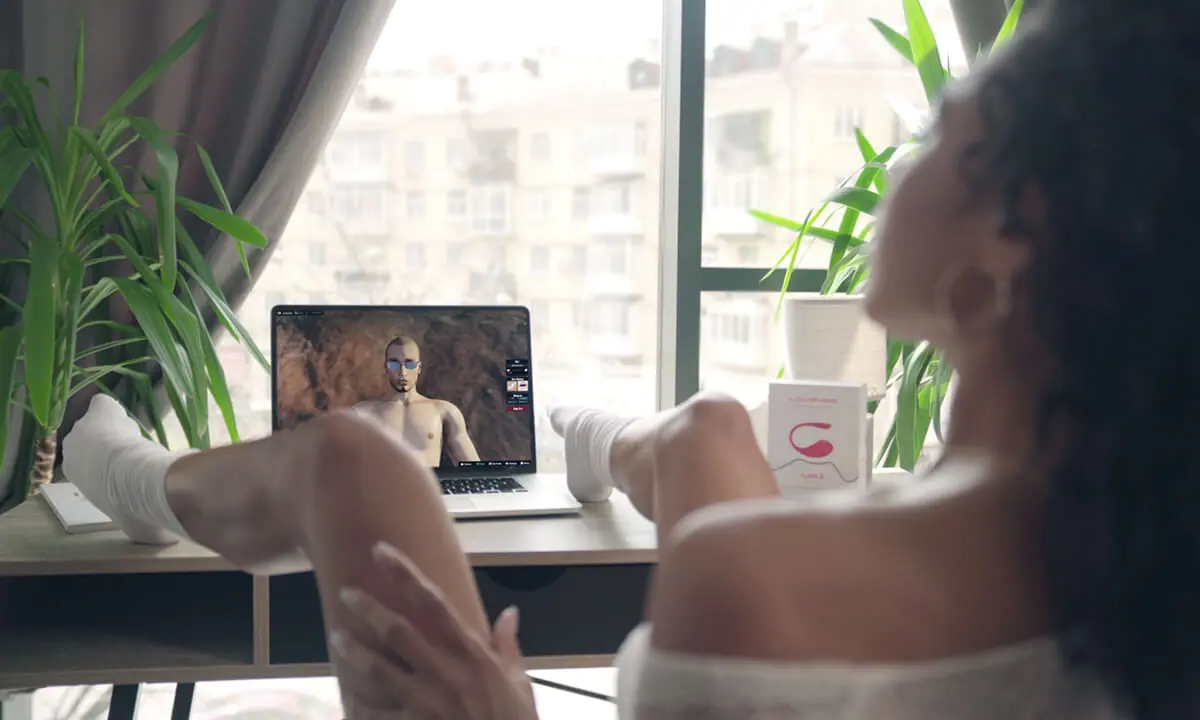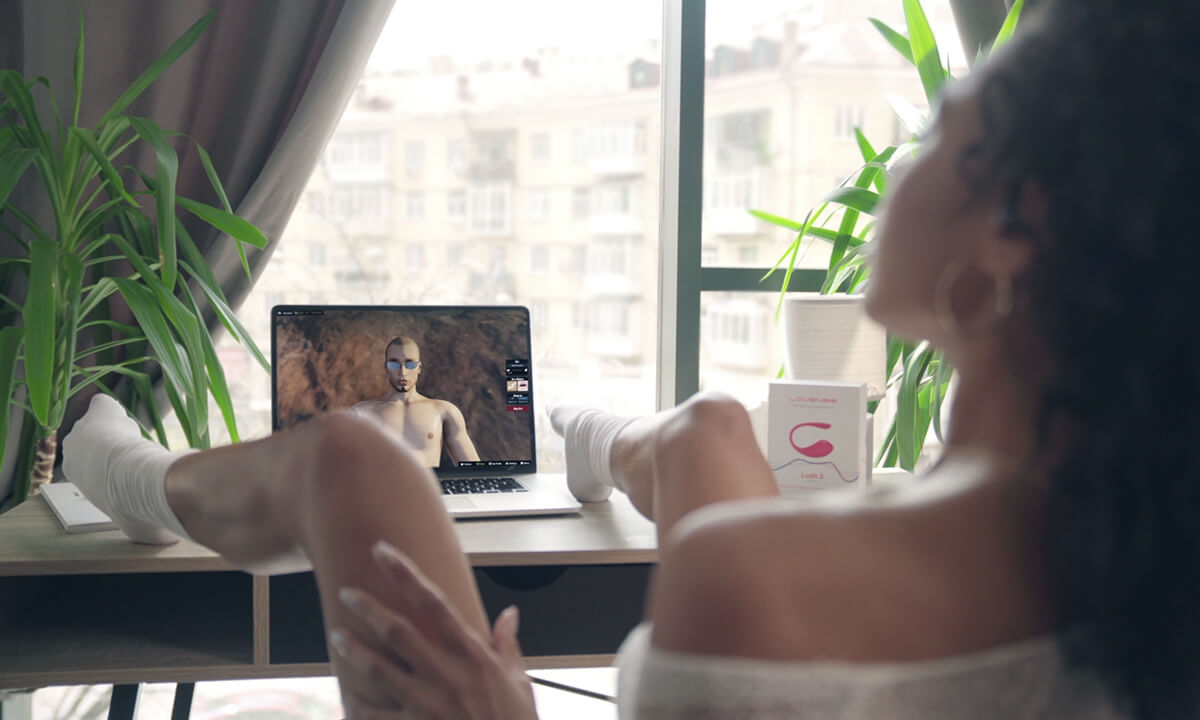 My, how things have changed! As I mentioned in my review of their new Gush Hands-Free Stroker, it's like Lovense has been reading my mind.
In addition to a far more pleasant interface, the new version is ridiculously fast at Bluetooth linking to their smart sex toys. Just turn one of them on, tap the plus icon at the top of the app, and quicker you can say wowzers you're controlling it.
It doesn't stop there because if you have a toy like the aforementioned Gush that's built with a pair of motors, the app allows you to operate them either separately or together.
Have other Lovense devices handy? At first, I thought, no way, no how is it
going to let me do the same with more than one toy at once, but two was as easy as one and, lickety-split, I had a Gush and a Dolce doing a sextech tango with each other.
How to use the Lovense Remote app
One of my favorite features of the Lovense Remote App is how it automatically accesses your smartphone's music library, letting you select whatever song you think will provide the most satisfactory beats for your Lovense sex toy to dance to.
The main screen is also where you can sample pre-recorded vibration patterns or create your own—with tapping Discover accessing a mind-bogglingly long list of user-submitted ones.
For long-distance sexplay, you can either register with Lovense, get a username, and connect with that way or use the app's Control Link to generate a limited-time, single-use digital key to send to whoever you want to control your toy remotely.
No end of fun
I could keep going and will. Like how you can set an alarm so your Lovense toy will wake you up in the best way possible, as well as setting it to respond to ambient noise—which could be ideal for anyone who's especially vocal in their self-pleasuring.
There's even an option to use your Spotify playlist with it or say "Alexa, open Lovense," though being an Apple person, I wouldn't know how well it does this or what you can tell a digital assistant to do.
On interactivity and the desktop version
My Macintosh and iPhone also don't let me comment on Lovense's other interactivity projects, like the annoying PC-exclusive fully-regendered and thoroughly interactive Wild Life Game; Mirror Life, their Virtual Sex Life Simulator; and how users can put together their own vibe patterns to accompany adult entertainment videos with their Lovense Media Player.
Sigh. Though there is a desktop iteration of Lovense Connect that's Apple compatible, which I did download and install. Unfortunately, it seems Lovense's amazing talent for innovation hasn't reached it as it still retains a number of the issues I had with the previous incarnation of their smartphone app.
The measure of technology
Somewhere, and sadly I can't tell you where I heard the highest compliment a software engineer can receive is when their programming is invisible. That is, it's so well-designed, intuitive, and bug-free users aren't aware they're using it.
Which is my tip-of-my-hat to Lovense for providing us with an app that does what it's supposed to in a friendly, easy, and utterly pleasant way.
If I have anything negative to say about it, it'd probably be I hope they take what they've done for smartphones and do the same with the rest of their games and programs.
That and I sincerely wish a majority of adult entertainment platforms, other explicit games, etc., would recognize Lovense's software excellence in this department and let us use Lovense Remote to get in on their interactive fun.
Until then, we'll have to cross our fingers and toes the industry is paying attention, as sextech failing to live up to its smart potential is just plain dumb.