Lovense Gush Review: Hands-free Stroker an Interactive Delight for Your Penis
Why this new glans massager stands out from the crowd.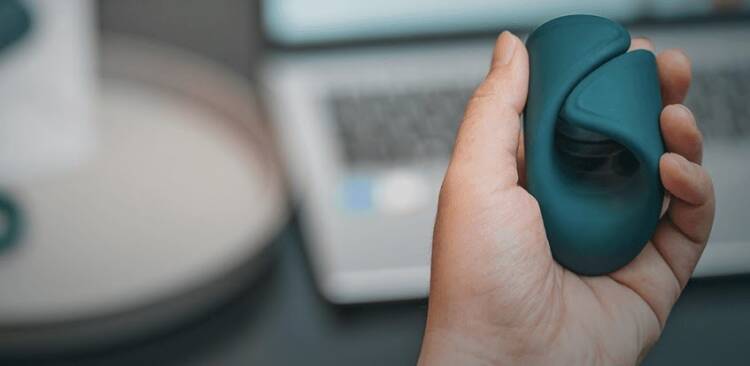 Before I begin, let's first briefly discuss a particular anatomical appendage.
Why? Because I recently received a pre-sale review vibrator from Lovense, a well-regarded leader in all things sex tech, which is all about stimulating the oh-so-very sensitive end of it.
Of course, I'm referring to the glans: the head of the penis, which, until now, has been often overlooked when it comes to sex toys.
From what we recently reported as an imminent release to my hot and rather eager little hands, let's take a look at Lovense's Gush.
This Lovense Gush review will describe the unique pleasures the new glans massager delivers, its ease of use, and what its state-of-the-art interactive technology might mean for the future of adult entertainment.
A massager ahead of its time
While other companies have brought us devices built to take advantage of the glans' pleasurable sensitivity, the Gush by Lovense takes what I think is an entirely different new approach. One, I'm happy to report, is quite arousing.
In essence, the Gush is a short, silicone-covered device designed to comfortably wrap around that certain body part and deliver a more-than-satisfying range of vibrations.
Further in its favor, you can use the Gush passively or actively, as in enjoying it hands-free or as a manual stroker. In either case, I found playing with it a delightfully fun experience—doubly so as this flexibility allowed me to conduct, shall we say, "experiments" in the many ways to use it.
Packaged with the Gush is something I initially thought was a complimentary cock ring.
However, after consulting the manual, I realized the elastic band was instead there to fit around the toy to make it tighter: an inclusion that upped my pleasurable investigations of it from those exciting pair of possibilities to a whistle-inducing four.
However, this is merely playing with the physical potential of the Gush as there are all sorts of well-deserved good reasons why Lovense's has earned the respect of industry leaders and become a favorite among sex tech fans.
Smarter than your average vibrator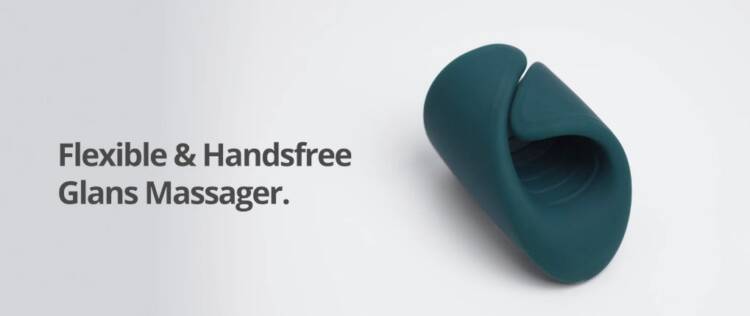 I cannot talk about the Gush without mentioning how thoroughly impressed I am with the current Lovense Remote app. Not that the previous was bad, but the improved version is so incredibly smooth, seamless, intuitive, and fun it feels more from-the-ground-up new rather than as a mere upgrade.
Gone is getting the hardware to talk to the software, making me want to tear out what little remains of my hair—and what I get after that wonderfully-brief Bluetooth connection between a toy like the Gush and the Lovense Remote is nothing short of amazing.
For instance, the app automatically syncs to your smartphone or computer's music library so the juicy rhythms of your favorite tunes can get matched by your Gush—with the same true for any ambient sounds that might happen to be in your immediate environment.
And old favorites are still there, like the ability to create and share customized vibrational playlists, the option for someone to control the Gush or link any number of Lovense toys together with it for a variety of long-distance, teledildonic sexual experiences.
Walking on the Wild Life
But Lovense has more sex tech wonders to offer, with products like their Gush helping to lead the way.
At the forefront is the upcoming Wild Life game. As we covered last month, this graphically mind-blowing mix of third-person combat, alien world exploration, and explicit dating sim—with furry beings to romance and get busy with tossed in for good measure—was designed from the get-go with Lovense's smart sex toys in mind.
Not an afterthought, add-on, or clumsy patch. Nope, it's available at online sex game portal Nutaku [NSFW]—where, by the way, you can download a demo of Wild Life for PC: step-by-step instructions on using the Lovense Remote app to link a toy like the Gush to the game to give your exciting alien or human encounters something extra.
RELATED READ: New X-Rated RPG 'Wild Life' Can Be Synchronized with Lovense Toys
The importance of hands-free pleasure
Before winding up my Lovense Gush test drive, I'd like to draw attention to another special thing about it: a feature I sincerely hope Lovense will someday promote.
As for people with mobility concerns having access to a high-quality, interactive hands-free sex toy might be all the difference between having access to fulling sexual experiences or not.
The Gush's rubber tightening ring could play a vital role in this by helping keep it in place when fully revved up—along with using the Lovense Remote app to increase, decrease, or change how it vibrates.
In fact, I'd love to see Lovense take the reins when it comes to sex tech and disabilities.
One, their software is more than up for the job, and, two, with toys like the Gush, they're already ahead of their competition in this regard.
I can easily imagine a slightly tweaked version of their app making it compatible with digital assistants, so all someone has to say is "harder, faster, longer, or I'm done."
Dreams aside, and at the risk of sounding like a dizzy-headed Lovense fanboy, the Gush is an impressive and enjoyable sex toy that's absolutely heads above the rest.
What do you think of our Lovense Gush review? Did we miss any important points in this review of Lovense Gush? Please feel free to share your thought with us on Twitter or in our subreddit.