Love the G-spot? Ride the Soraya Wave for Its 'Come Hither' Caresses
A review of LELO's upmarket rabbit vibrator and its exceptional handle.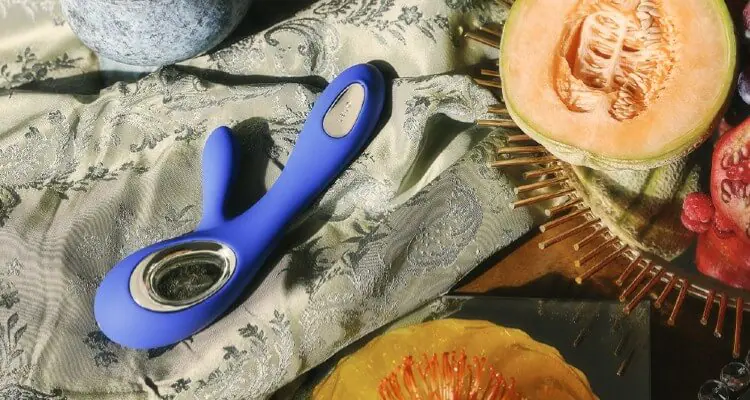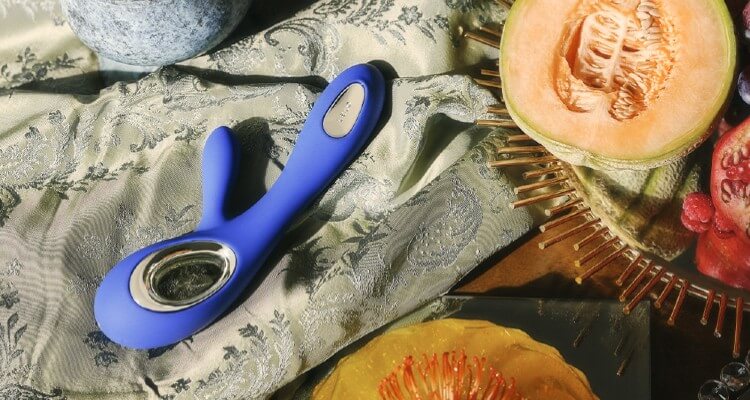 I'm one of the many women who bought a rabbit vibrator after seeing Charlotte borrow Miranda's in an episode of Sex and the City.
So good, the vibrator was, that Charlotte refused to leave her home, preferring to play with it rather than her usual routine of going out to find a warm-blooded man. (So good, in fact, the vibrator was, she may have overlooked some health risks of sharing sex toys.)
While my first rabbit vibe never brought me to the same levels of ecstasy as Charlotte, I've added three more to my sex toy collection over the years.
LELO's Soraya Wave is the latest newcomer on my bedside table
The luxury sex toy company sent the Soraya Wave rabbit vibrator earlier this year in exchange for an honest review. (Note: This article contains affiliate links, meaning Future of Sex may receive a small commission if you buy a LELO product.)
Here I'll share an overview of the upmarket vibrator's top features, and give readers an idea of who might get the most pleasure out of using it.
What is WaveMotion technology?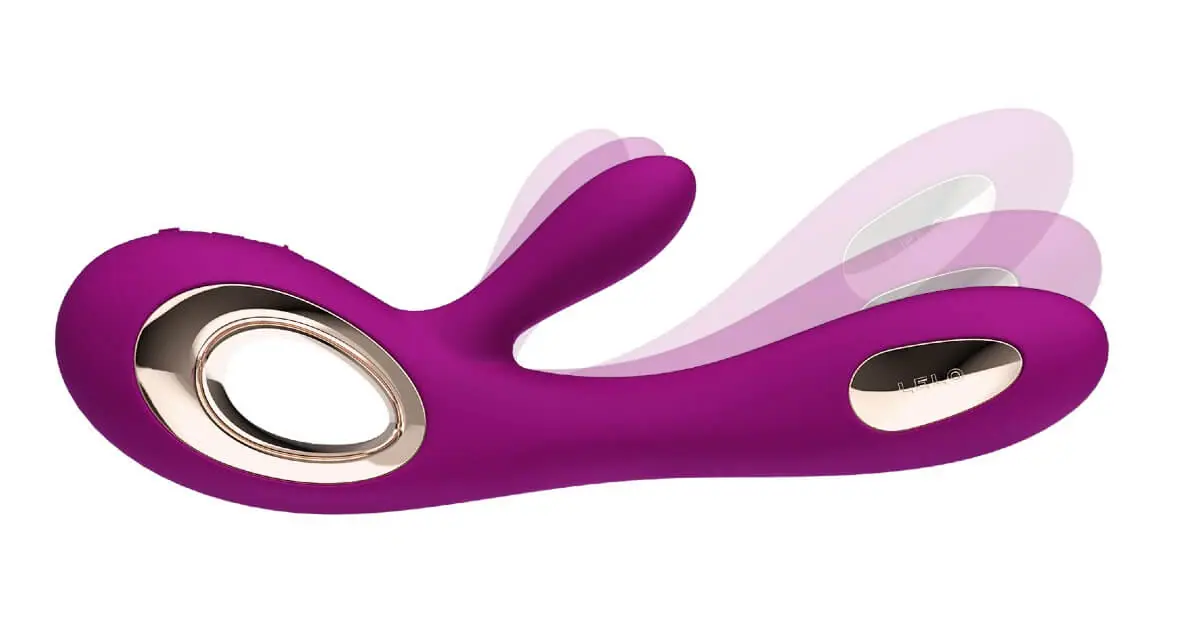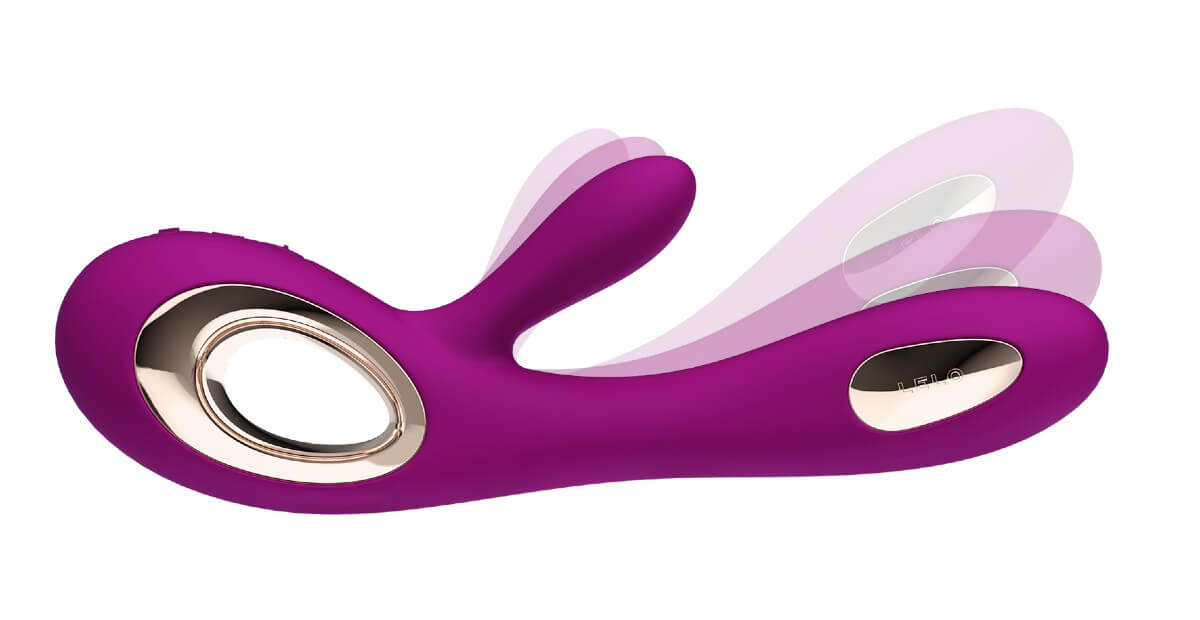 The Soraya Wave is not like other Rabbit vibrators I've tried.
What makes it stand out is its patented "WaveMotion" technology. Mimicking the caress of a lover's finger, the vibrator's sculpted tip moves forward and back massaging the G-spot.
In my opinion, this motion is much more pleasurable and effective than that of my Sex and the City-era Rabbit vibrator. Instead of focusing on the G-spot, it would indiscriminately circle around the entire vaginal wall.
There are far more nerve endings and blood vessels densely located on the anterior vaginal wall. So not only does the movement feel better, it feels much more natural and intuitive.
The two newer Rabbit-style vibrators I own don't have tips that make fancy swirling or massaging motions. Basic in their function, these vibrators vibrate.
Personally, I prefer using these devices for outercourse for this reason. They were also approximately $200 cheaper than LELO's Soraya Wave, so of course, their technology is less sophisticated.
Esthesia Review: G-spot Vibrator Caters to Many Fantasies and Users
Comparing the competition
Still not sure the Soraya Wave is worth the high price tag? Let's compare it with another sex toy I've reviewed.
Unlike Vibease's rabbit vibrator Esthesia, which I reviewed last year, the Soraya Wave is fully waterproof. But LELO's device does not work for long-distance play.
Both have an insertable length of 4 inches, but the Soraya Wave is longer overall at 8.5 inches thanks to its hollow handle. The marketing information hardly mentions it, but the handle is nearly my favorite part.
Already, the rabbit vibrator felt surprisingly light to me (It is 6.5 ounces). Together with the hollow handle, the device excited me due to its potential as a more accessible sex toy.
Someone with gripping issues may have an easier time using the Soraya Wave because of the option to slide their hand into the opening without closing their fingers.
The battery also lasts up to two hours and takes two hours to reach maximum charge. I find this acceptable due to the lightweight of the device.
Domi Review: Lovense's Mini Wand Is a Powerhouse We Love
Flexible arm
The pulsating tip that pleasures the G-spot is a selling feature of the Soraya Wave. However, let's not forget the device is a dual stimulator.
The external stimulator delivers powerful vibes to the clitoris. Cycling through the eight vibration patterns, users will find different ways of experimenting with sensations.
The choices will satisfy various preferences, some focusing more on G-spot pleasure and some have more intense clitoral stimulation.
Moving the flexible arm with my hand, I'm finding it is more flexible than Vibease's Esthesia. So if you really like to be able to control how your clitoris is stimulated, you'll like this feature.
LELO didn't trade off on making a poor joint or connecting spot with the arm in order to make it more pliable. It feels strong and well made, while also soft and light to handle.
Bang for your buck?
LELO prides itself on being an award-winning luxury brand, and the company has some high price tags to go along with it.
At $339, the Soraya Wave certainly is not for everybody.
If you're a sex toy beginner and, in particular, have never used a rabbit-style vibrator, start with a lower-priced product. The last thing you want to do is shell out hundreds of dollars for an intimate device you can't return.
On the other hand, if you have money to burn and want to splurge on a beautiful and well-designed rabbit vibrator, Soraya Wave could be a good choice.
This is especially true if you enjoy dual stimulation of the G-spot and clitoris.
Image sources: LELO