Fleshlight Review: Stay Up All Night with the Lady Pack's Stamina Training Units
Adult performer Jessica Drake helps us review the brand's latest strokers.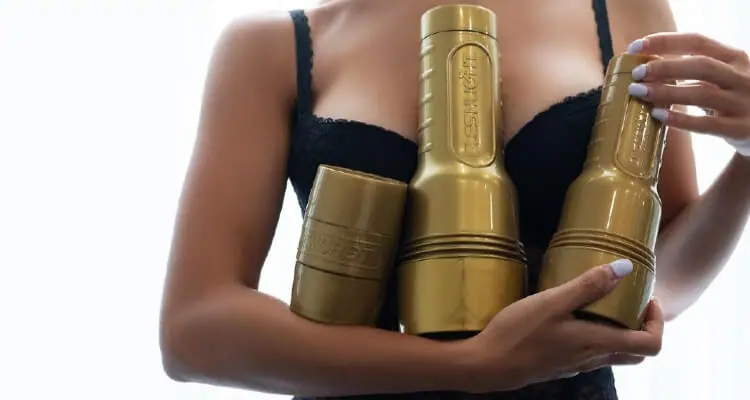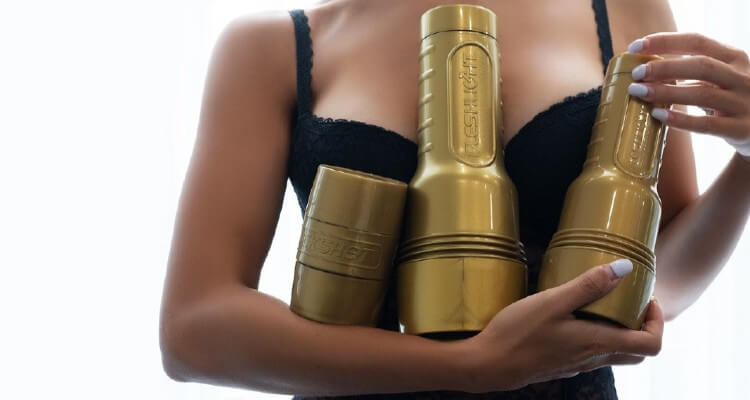 Over 15 of Fleshlight's 25 years in business, its Stamina Training Unit (STU) line has evolved into the number-one selling pleasure device. That says a lot for a company making north of $50 million in sales yearly.
For 2020, the company has added the "Quickshot" and "Fleshlight Go" versions of STU products to the line.
Maximizing the STU line's ability to simulate hyper-stimulation and blending it with the discreet and portable benefits of the Quickshot and Fleshlight Go, it ideally allows for a more heightened experience for oral penis play and penis masturbation.
Before my maiden voyages using Fleshlight's Up All Night "Lady" Pack—comprised of a "Quickshot," "Fleshlight Go," and the latest update to the original Stamina Training Unit devices —I did something different.
I asked one of the world's most popular adult film stars who also works as a college-lecturing sexual wellness educator for advice.
"Especially during these difficult times, self-pleasure is only going to become easier and more important," says near decade-long Fleshlight Girl Jessica Drake.
"I've heard reports of a lot of couples, during COVID, working to increase their stamina by using the STU."
The self-pleasure journey begins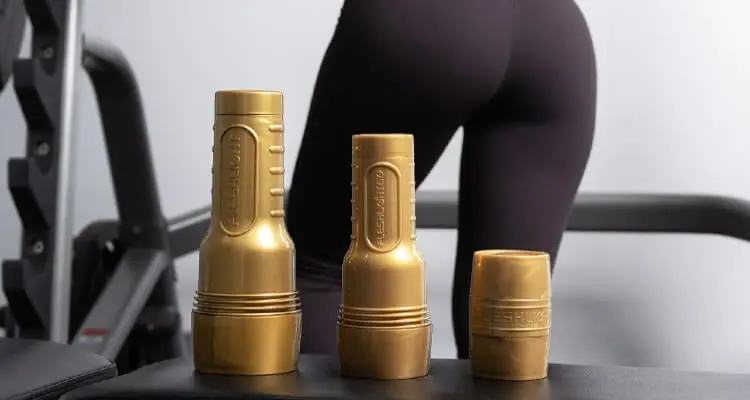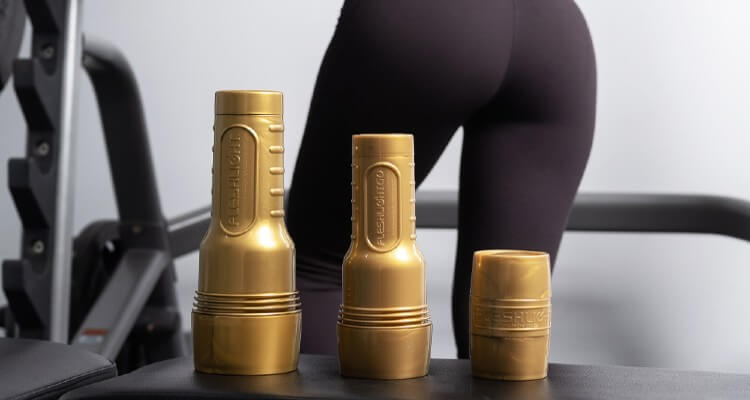 Over two weeks, I solely used Fleshlight's Stamina Testing Units as my sources of self-pleasure. I've engaged in a reasonably rigorous self-pleasure schedule during my self-imposed six-month sexual quarantine for full disclosure.
My routine has included a mix of teledildonic devices, experimentation with VR experiences, and, more often than not, traditional manual penis stimulation.
Ideally, the goal here was to compare the effectiveness and efficiency of Fleshlight's products. I wanted to understand the importance of intensity to regular sexual experiences and create a different level/type of pleasure than I was already used to experiencing.
Moreover, examining edging—the STU's most widespread use—and judging the ability to increase sexual stamina.
I also heeded Jessica Drake's advice on how to enhance product use. Those notes will be reflected in the review.
Different strokes for different folks
Foremost, Fleshlight's original STU product is ideally a home-use product and is 10 inches long.
Comparatively, the travel-ready Fleshlight Go is seven inches long. As well, the -Quickshot measures four inches in length, and in the COVID-era, is at-desk use ready.
The most pleasant notion to consider is that Fleshlight offers the STU and Go as both vaginal and anal-entry simulating products, whereas the Quickshot indeed rises above.
Previous innovations in Fleshlight's technology have solved for penetrative sex involving nether regions. However, the 2016-innovated Quickshot represents Fleshlight's first foray into oral sex enhancement.
The idea that the 4.53 inch long, 2.76 wide, and 2.76 tall product can serve as a gateway to empowering those with smaller erect penises to have gratifying experiences that simulate oral sex is exciting.
For some, the Quickshot STU iteration that comes with a flesh tone lip design—if it mirrored the look of their favorite performer—is exciting. For others, if only because fully faced and bodied sex robots exist in the marketplace, a lips-only presentation is a turn-off.
Of the many positives regarding these empowering products, it's the move toward providing full humanity past mimicking nether regions that has universal appeal. Anything above the belly button likely distracts the user from the primal urgency that made them consider the purchase.
For those with penises longer than five inches, the idea of using a device that allows for shaft-only stimulation, while the highly sensory nerve endings at the head of the penis can be separately stimulated, in time with the shaft, is impressive.
Now, add to this the idea that the Quickshot, in STU form, blends these notions with warming Superskin material, the unique, beaded, and cross-hatched sleeve lining, plus the ability to simulate a combination of—depending on which dual-sided device you purchase—oral, vaginal, and/or anal entry. If travel-sizing, discretion, and guarantee of a uniquely intense experience are essential to your purchase, this is ideal.
Fleshlight tips from Jessica Drake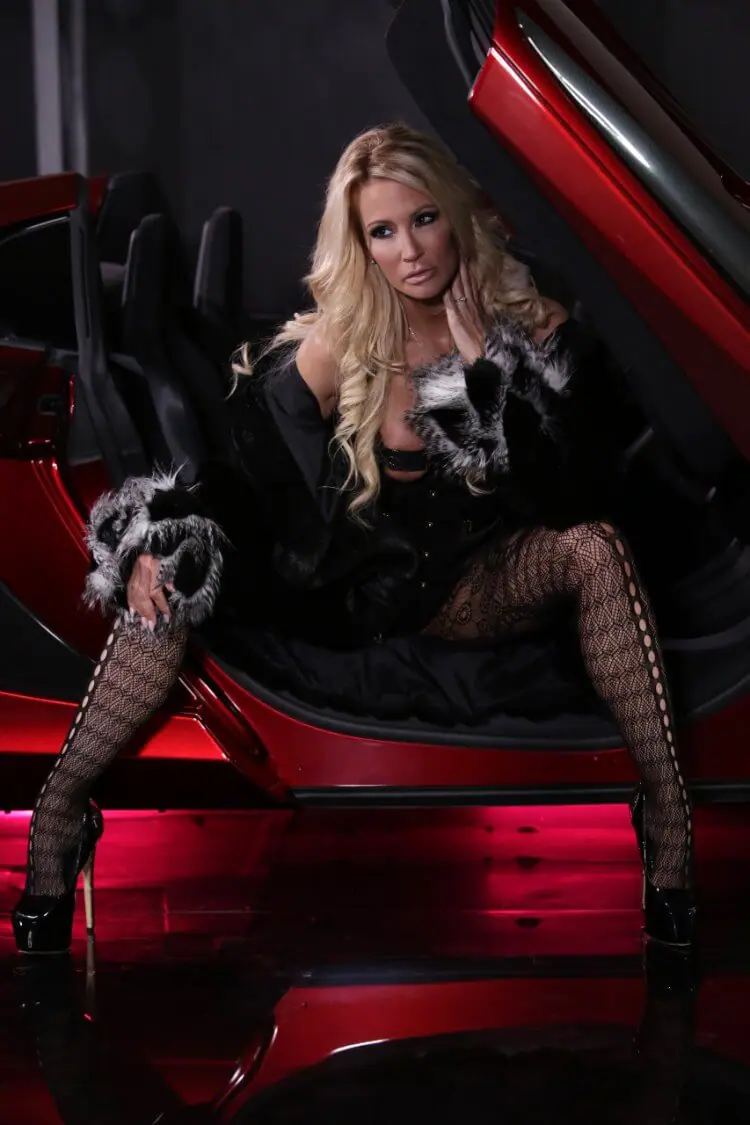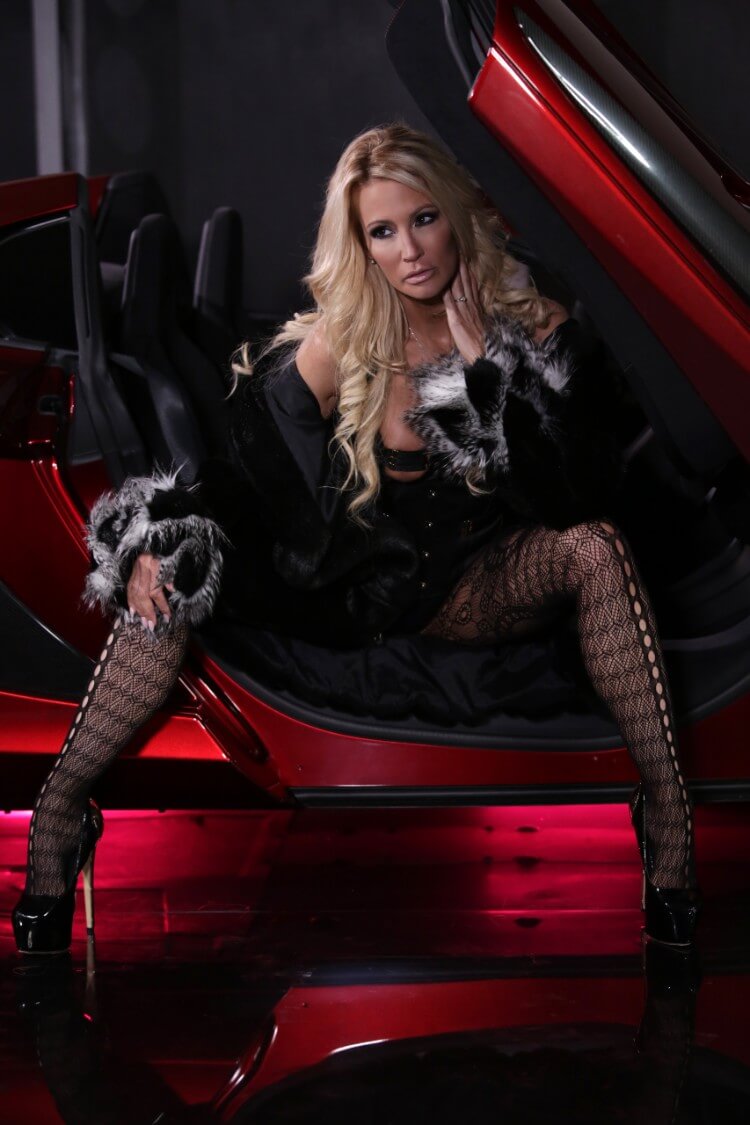 Jessica Drake advocates for using water-based lubes Fleshlight's products.
"Oil and silicone lubes can degrade the material from which the Fleshlight sleeve is made," she says.
There is a foil packet of Fleshlight's branded water-based lube that comes with the package. Drake also suggests a product like Wicked's Aqua or a sensation lube with a thicker viscosity. She notes that those provide a uniquely hot or cold feeling.
Fleshlight Go's anal-entry STU was a surprise favorite. I'm a penis-owner who prefers masturbation that errs on the side of stiff, tight, fast, furious, and wet experiences. Thus, the idea that Fleshlight has been making anal molds for nearly two decades becomes essential.
Being able to mimic the gripping sensation of anal sex that makes it such a beloved act for so many makes the initial entry exciting. Couple that with the beads' intensity, both gently tickling or roughly thrusting against either the vein on underside the top of the head or along the shaft's sides.
The idea of using this particular device for edging was easily the most difficult. Using the Go, with a partner in control, is probably ideal. Developing self-control with the tool is somewhat tricky because the sensations are as unique as they become explosively perfect after three-to-five minutes.
It's at this point where noting that Jessica Drake enjoys telling those new-to-Fleshlight that the [twistable] end of the Fleshlight controls airflow is important.
"When you're controlling airflow, you can make the suction stronger," Drake says. "The fact that you can control for that is unexpected, and for some, mind-blowing!"
Regarding Drake's notion, I'd agree that, once you find a "setting" with which you're comfortable, having an already tight simulated orifice that can be made tighter, and creating a seal around one's penis that is vastly unlike most anal experiences, creates an exciting, hyper-realized situation.
Relating to the traditional vaginal STU, if looking to create the best edging or most intense orgasmic experience, the amount of sleeve space, coupled with the ability to use it in fascinating ways makes it ideal for the broadest spectrum of potential customers. Yes, if you're looking to incorporate oral sex in your overall edging play or full-on orgasmic sex, the Quickshot is best.
But imagine the scenario that Jessica Drake describes:
"You can also take out the Fleshlight's sleeve, dip it in warm water, allow it to absorb that warmth, then put it back into the container. The material that Fleshlight's sleeves are made from warms quickly, and provides a completely different sensation during use."
Yes, that's possible, and it adds a level to your auto-erotic experience that creates an interplay between intensity and comfort that, if blended with being pushed to the edge of orgasm, could open an erotic portal worth exploring.
After 25 years, Fleshlight's done well to have figured out all there is to know about how to present auto-erotic experiences as fascinating, and device-enhanced, physical quests.
However, we're in a pandemic, so the STU, in particular, elevates Fleshlight's 15-year-long journey—via the STU—to add intensity to these erotic moments. Thus, whether edging or exploding, there's something in making sexual urgency into repeatable entertainment that makes this trio of devices important and worth having and using in one's pleasure arsenal.
Image sources: Fleshlight, Jessica Drake