Hot Octopuss KURVE Review: A Vibe with 210 Sensations
Build your own pleasure with this G-spot vibrator's dual motors.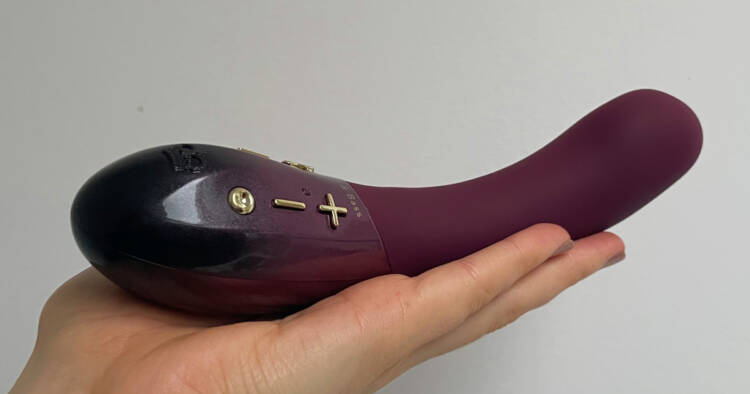 As a technologist, I'm always so curious about the inside of sex toys.
How is the motor positioned? What potential controls are available that I can't see? Is this silicone barrier as thick as it feels?
In a previous review, I felt disappointed that a vibrator had dual motors, but I wasn't able to control each of them. But then I received an email from Hot Octopuss. They offered to send me their latest G-spot vibrator KURVE in exchange for an honest review.
The first thing I noticed was the dual motors… and two sets of controls! So let's get into it.
The essentials
KURVE is made primarily of silicone with ABS plastic at the base where all of the controls are. It has a classic, moderately curved dildo shape—measuring a little over 19 cm total with 12.5 cm of insertable length.
Because the vibrator is designed for G-spot orgasms, its tip is slightly wider (4.25 cm compared to the 3.5-cm width at the shaft) and filled with soft gel. KURVE is also completely waterproof, which is a plus for me because my favorite spot to use any toy is the bath.
More on dual motors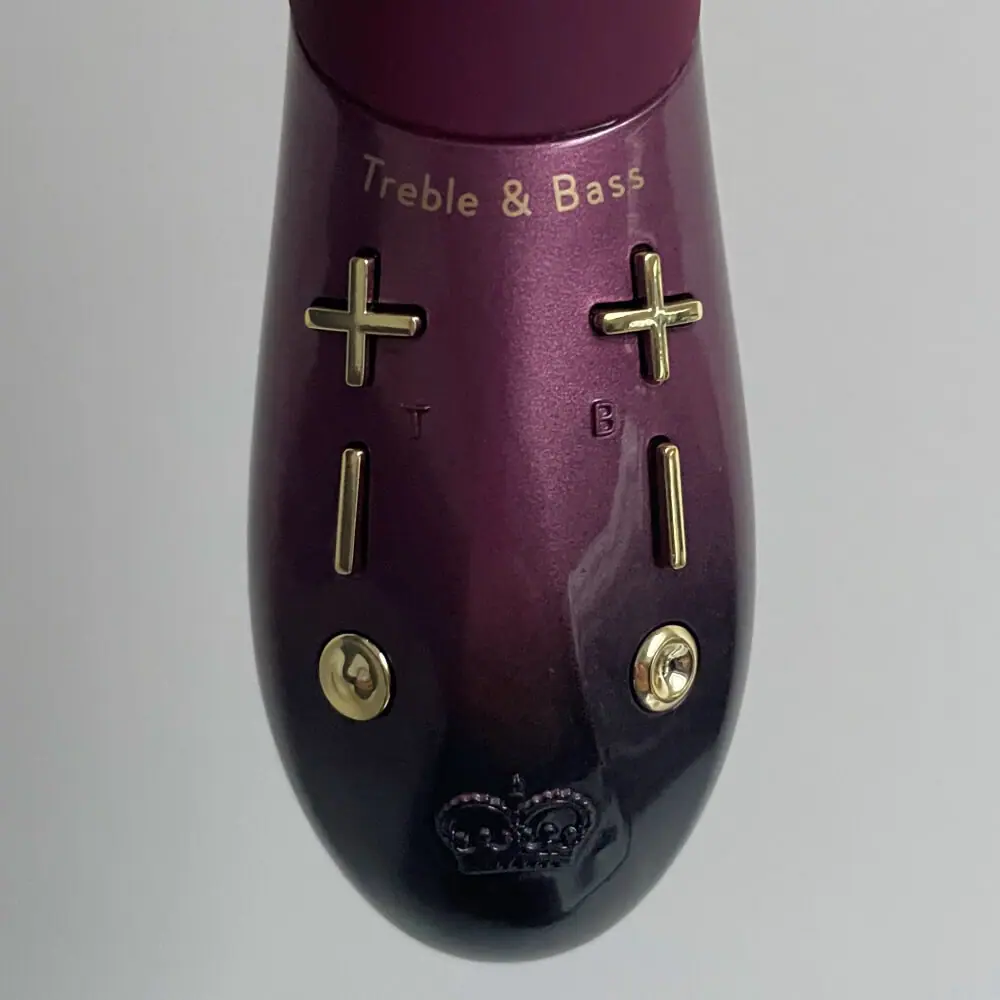 The distinguishing feature of the KURVE is the patented dual motor Treble & Bass Technology™️. There are two sets of buttons at the bottom of the vibrator to control each motor. This lets you switch between intense, high-frequency waves and deep, rumbly vibrations. Or alternatively, you can turn both of them on at the same time.
Each motor individually has five speeds and you can also pair those with five different vibration patterns.
Weight and battery life were two of the concerns I had when I realized that there were two motors in this one toy. However, KURVE still holds up. The weight is only 189 grams (less than a cup of granulated sugar) and the rechargeable battery lasts over an hour even with both motors running.
Pro: There are 210 possible sensation combinations

My engineer girlfriend and I calculated that KURVE offers 210 possible combinations of the two different motors and five vibration patterns.
Most standard vibrators only have one motor (or if they do have two, you aren't able to control them separately). Traditionally, you can choose between vibration intensity or patterns—but not both at the same time. So the ability to curate this level of customizable pleasure is major.
As someone who loves deep, rolling sensations, I gravitate towards the rumbly Bass motor. Sometimes I'll combine it with a pulsing vibration, or just keep it consistently going at a lower speed. But I'd imagine that if you're someone who switches between both types (or doesn't have a strong preference), then KURVE has everything you'd need.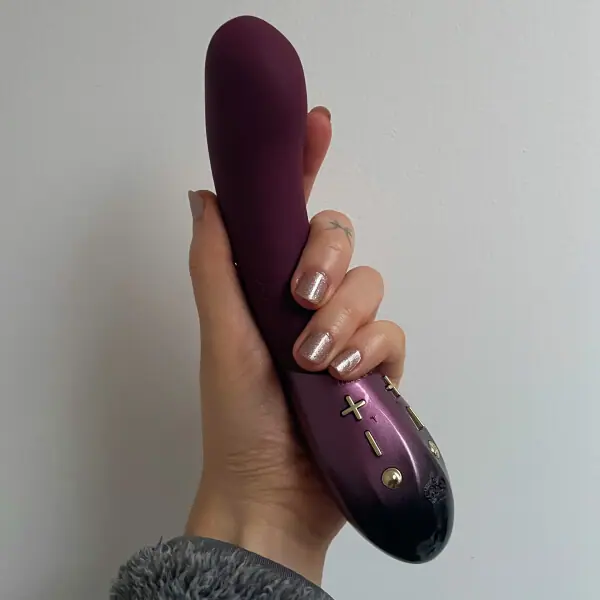 Con: There are 210 possible sensation combinations
I'm super indecisive generally and KURVE only exacerbated that. With so many settings and combination possibilities, it's easy to feel overwhelmed with options.
When you're first getting used to this vibrator, it's difficult to get set up and go quickly—especially when using it with a partner. You don't really know what you want or what's possible until you mess around with KURVE a bit.
Also, some of the buttons aren't intuitive. For example, under the "plus" and "minus" buttons to control the motor speeds, there are two additional circular buttons. One controls the vibration patterns, but the other took me a while to figure out because it doesn't do anything if you just press it. But if you hold it down for two seconds, it turns off both motors.
Great for couples with differing preferences
On traditional vibrators, the only way to change the intensity is to change the speed. But if you're in a relationship where you prefer totally different vibration styles, changing the speed won't do much and you might need to purchase multiple sex toys.
KURVE is a nice option if you only want to buy one vibrator, but you and your partner(s) enjoy conflicting sensations.
Overall: Worth it if you'll actually use both motors
On the Hot Octopuss website, KURVE retails for $129.95 USD. This includes a 1-year warranty in case something happens to one of the motors.
This price is a bit steep for one vibrator, but given the possibility for customization pleasure, KURVE would be worth it if you genuinely think you'd use both motors regularly (either separately or in tandem).
Photos by Carolyn Stransky