Sex Tech News: $1M for Male Contraception, XBIZ & New Pleasure Tech
And a smart vibrator doubles as Android game controller.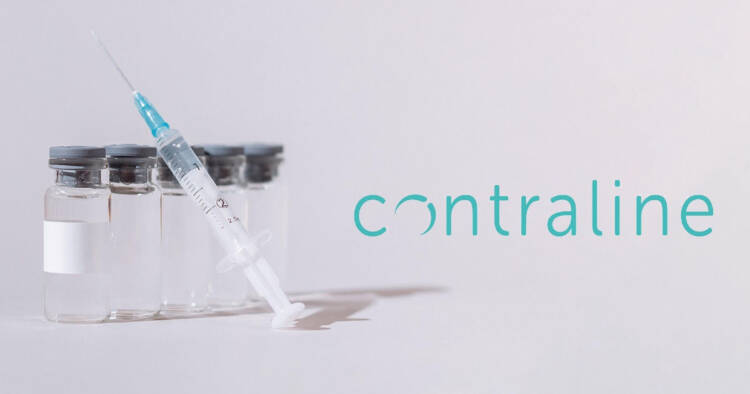 "Contraline is a medical device company devoted to providing men and couples with long-lasting, safe and effective male contraception. Currently in the process of developing ADAM™, the world's first hydrogel implant designed to provide long-lasting, non-permanent contraception for men; ASV's investment will support Contraline in the initiation of its first-in-human trial.
"This trial on ADAM is believed to be the first clinical trial on a non-hormonal male contraceptive device in over 20 years.
"Kevin Eisenfrats, Co-Founder and CEO of Contraline, recently said of their ambitions, 'We have completed preclinical R&D and manufacturing of the ADAM System to be used in humans, and we now have the financing, ethics approval, and team in place to transition ADAM into clinical trials. It's been over 60 years since the hormonal female pill was launched, with few innovations for either men or women.'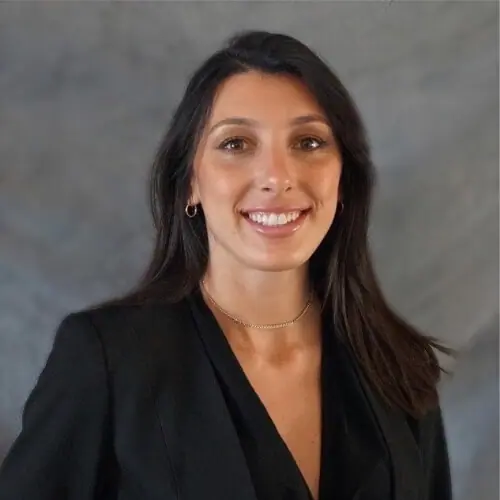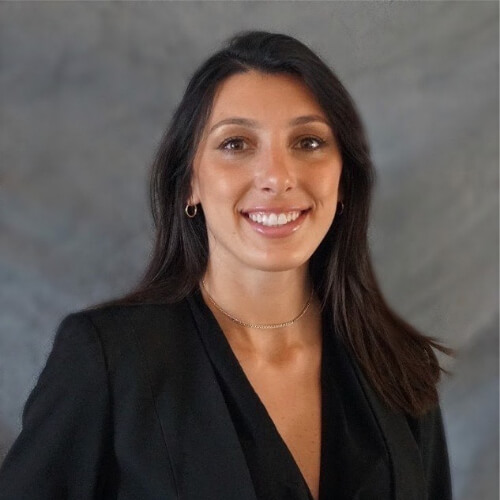 "Carli Sapir, Founding Partner or Amboy Street Ventures, said, 'With existing contraceptive options available today, the large burden of pregnancy prevention falls on women. As a contraceptive option for men, Contraline aligns with our commitment to investing in the democratization of sexual health for all genders.'
"Contraline is the latest brand to join ASV's growing portfolio of brands at the forefront of social change in the industry including Dipsea, an audio erotica platform where sexual wellness meets storytelling, Gennev, the digital health platform for women in menopause and Dame Products, a leading female-focused sexual wellness brand." (via Amboy Street Ventures)
"We've all been inundated with ads for virtual therapy apps like BetterHelp, but the space has been lacking a sexual health-focused option—especially for men and people with penises—until now. With professionals including sexologists, urologists, therapists, nutritionists, and personal trainers available for appointments, the MYHIXEL Clinic aims to fill the gap in sexual health care left open by regular doctors and therapy platforms.
The MYHIXEL Clinic comprises three specialized areas:
Clinical Consultations: Qualified and specialized sexologists and urologists to address sexual concerns, whether medical or psychological.
Sexual Coaching: Experts in sexology consultancy to resolve concerns about your intimate life.
(Coming soon!) Nutrition and Sport: Coaches help individuals achieve health in all its facets, including sexual health, through fitness and a balanced diet." (via MYHIXEL Clinic)
"Marketed for the launch of integration with SexLikeReal [NSFW], Lovense Calor is a small and easy to use male masturbator with squeezable grip that accommodates most sizes and stimulates while you stroke.
"Depth-control sensors provide another unique experience; the deeper you're inserted, the more intense the vibrations are. In addition, Сalor joins the Lovense LDR family of toys (Max 2, Nora and Mission), as it can control all other Lovense toys in real time while stroking. Calor's heating feature provides an even more realistic feeling through warmth. (via Lovense)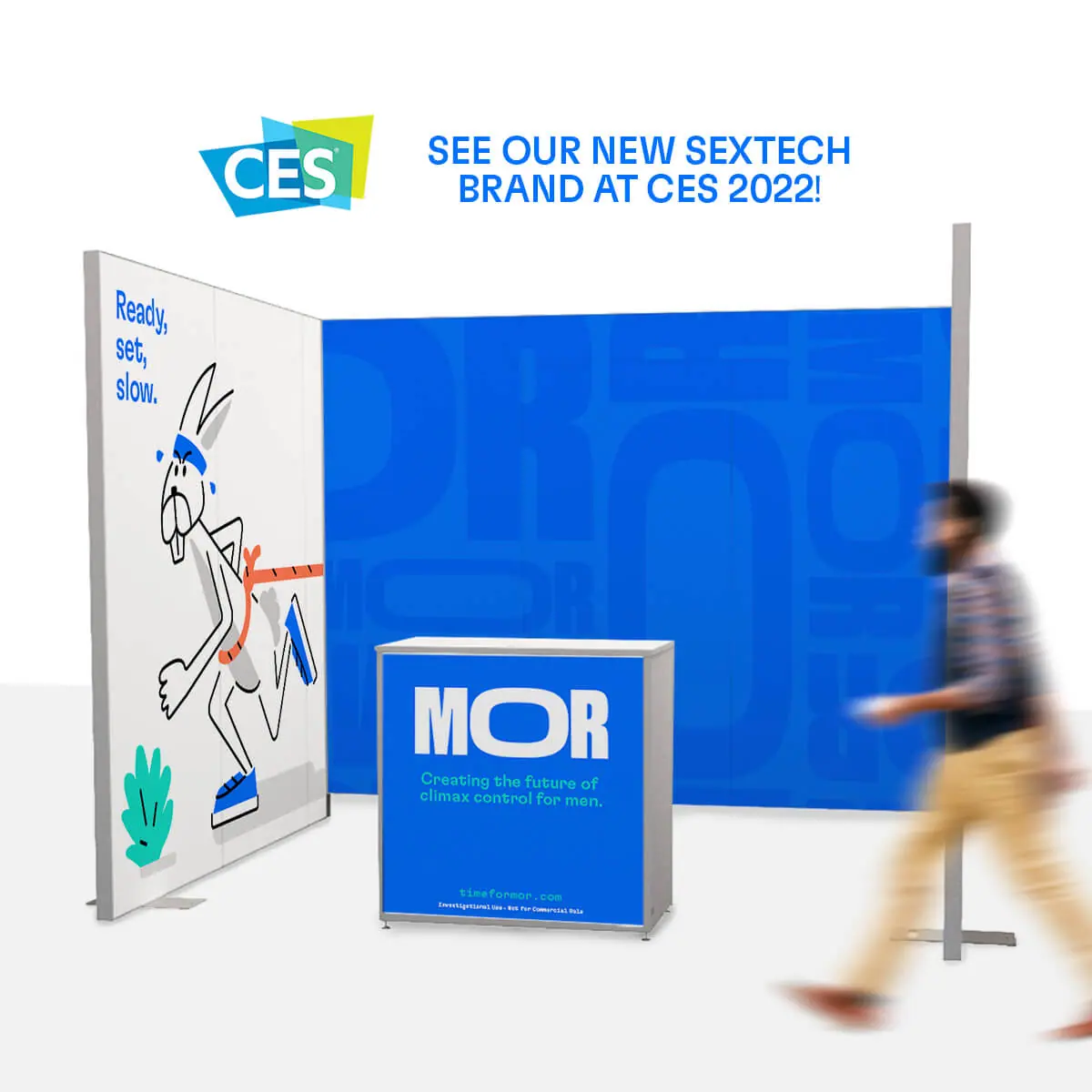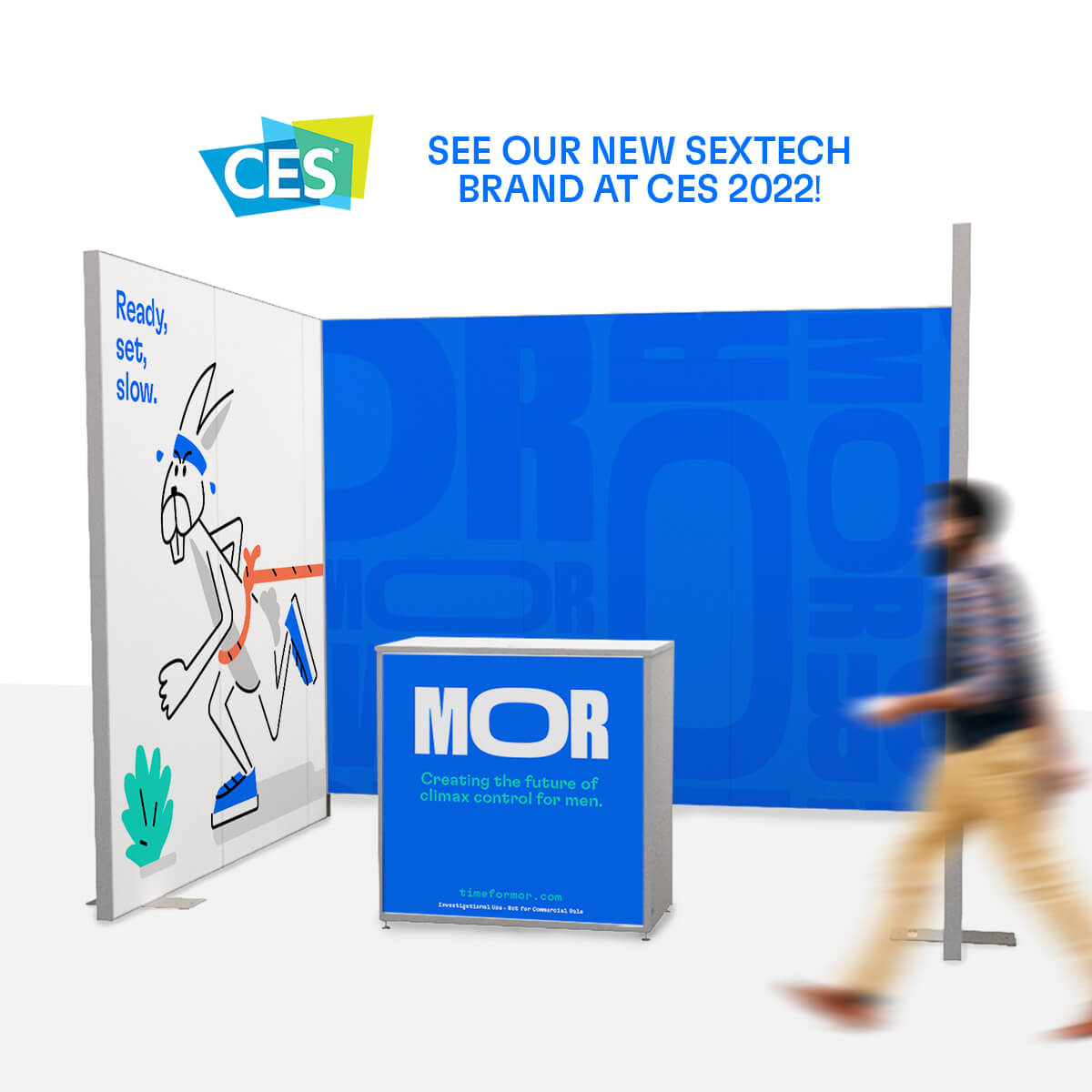 Of the five sexual health and wellness brands present at this year's Consumer Electonic Show (CES), three create technologies to delay penile ejaculation (Morari Medical, MYHIXEL, and Virility Medical Ltd.) while Sweet Tech AS sells an interactive penis stroker called The Handy.
Well-known sexual wellness brand Satisfyer, which caters to couples, will also be present.
Notably absent, however, is OhMiBod, after being the first sex tech exhibitor at CES 2010 and marking its 10-year anniversary at the tech event in 2020." Read more.
"The French government has given another ultimatum to five adult websites to implement age verification measures by today, or face being completely blocked in the entire country. The ultimatum delivered to Pornhub, xHamster, XVideos, XNXX and Tukif was prompted by recent pressure from several groups that claim to advocate on behalf of "children's rights."
"The groups have crusaded to speed-up implementation of age verification, which was mandated by a controversial amendment tacked onto a French domestic violence law passed in the summer of 2020; implementation has been delayed by court challenges and the need for E.U. ratification. In the U.K., the anti-porn establishment press is using the French example — and a parallel German campaign by an obscure local bureaucrat described as a man "whose fetish is order" —to advocate for similar measures there." (via Gustavo Turner/XBIZ.net)
"Jix is perfect for folks looking to start with a beginner toy or add a unique take on a classic. Jix has two ends that can work simultaneously with one another to unlock multiple sensations at once. It is great for both internal and external play and either end can be used as a handle if you're partaking in partner play." (via CLF)
"In October, roboticist and software engineer Allison Liemhetcharat announced that she had been working on a game that would use a smart vibrator as a controller. Specifically, the Lioness smart vibrator, which gathers bio-data like body temperature and pelvic pressure. Liemhetcharat said she was partly inspired by the Perifit kegel exerciser, which also uses games and a device to help people strengthen their pelvic floor.
"The game, an endless runner called You Are What You Eat, has been in beta since then. Today, Liemhetcharat has released the Android version, which you can now download from the Google Play Store." (via Engadget)
Related Article: Sex Tech Long Reads: Sex After 70 & the 'War on Porn' Rages On